If you want to cloth diaper starting at birth, a lot of people ask themselves this question: Do I really need to have newborn sized diapers or can I go straight to the smalls or OS?
There really is not a straight forward answer to this question. Some people could get away with skipping the newborn sized diapers. It all depends on the size of your child at birth. If you are known for having nine or ten pound babies, smalls and most OS diapers would fit at birth. They may not fit under the cord like newborn diapers do but they will fit the baby. At the same time, some newborn diapers would not fit a larger newborn. There are a few that would but newborn diapers are not all the same size. You would need to check weights closely when buying and pick newborn diapers that go up to a large weight.
I am not known for having large babies, my biggest so far was only 8lbs 5oz. I did not cloth diaper him until he was much older so I can not tell you what worked for him at birth. I actually can not talk about newborn cloth until my third child came along.
I decided not to cloth diaper at birth and waited until she grew into smalls. Kairi was not a big baby, she was 7lbs 9oz when she was born, none of the small or OS diapers I had were even close to fitting her. She did grow in length fast but stayed pretty lean. Her diapers did not start fitting until she was six weeks old. They may fit around her waist but they all gaped around her legs. Looking back, I do wish I would have bought a newborn stash instead of using disposables.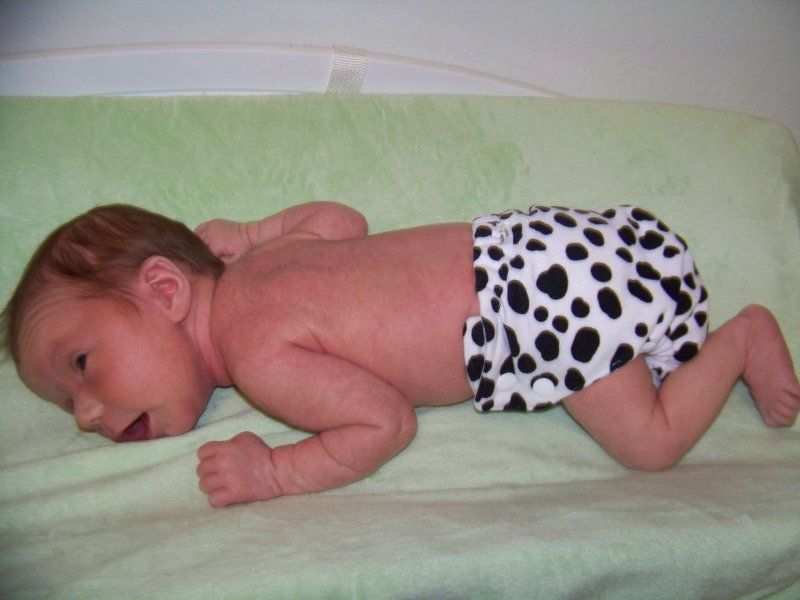 My fourth child is a totally different story. I did buy her newborn diapers and I am so glad I did. I bought a lot of them, probably more then I needed to but I was really excited about cloth diapering from birth. I wanted to try a little of everything. Amelia was only 7lbs when she was born. After the normal baby weight loss, she was only 6lbs 1oz. She was my little peanut and even a few of our newborn diapers were big. She stayed in newborns for over six weeks ( I think it was closer to two months ),  a few of her smalls started fitting before hand but for the most part she stayed in newborns for a long time.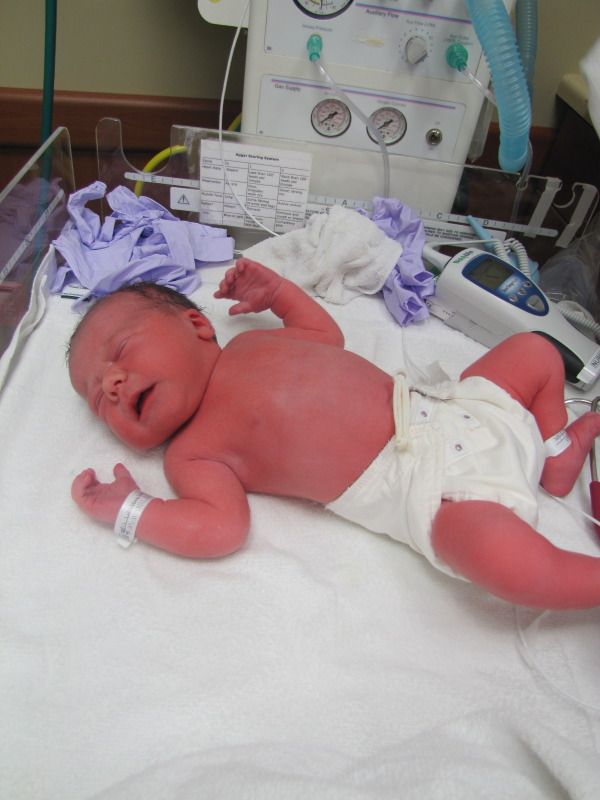 I am having a fifth child and already have most of my newborn stash bought for this baby. I plan on having a pretty large newborn stash again.
So back to the question. Do you really need a newborn stash? I would say yes. If you plan on cloth diapering from birth, a newborn stash is good to have on hand. You do not have to go crazy, newborn prefolds  with covers  would even do the trick. The best part about cloth diapering is that you can sell the diapers when you are done. If your newborn ends up being big and not using all the diapers you bought, you can at least get some money back out of them.
– First grouping of pictures are Kairi, taken around six weeks. Diapers are size small.
– Second grouping of pictures are Amelia taken from birth to six weeks. Diapers are all newborn.