While I may not be a cold weather person I do love the winter holidays. My family stays plenty busy in the winter months because we take full advantage of all the wonderful things to do during this great season.
1. Go to a local living windows or lighted parade.
– Each year our downtown hosts living windows the Thursday before Thanksgiving. It is a really fun thing to go to. Each business downtown has a living Christmas display, there is a free train ride for the kids, carriage rides, food and hot  chocolate.  Santa and Mrs. Claus ride around on a sled pulled by real reindeer and later that night there is a light parade.
2.Go see Santa.
– If you do not want to wait in line for hours at the mall, do some checking. Many times local fire station have Santa come for a day and around here bass pro offers free pictures with Santa.
3. Decorate the house.
– We get the whole family involved in the decorating of our house. We love spending time together decorating the tree and hanging lights. This year the kids and I are even going to be making some of our own ornaments for the tree.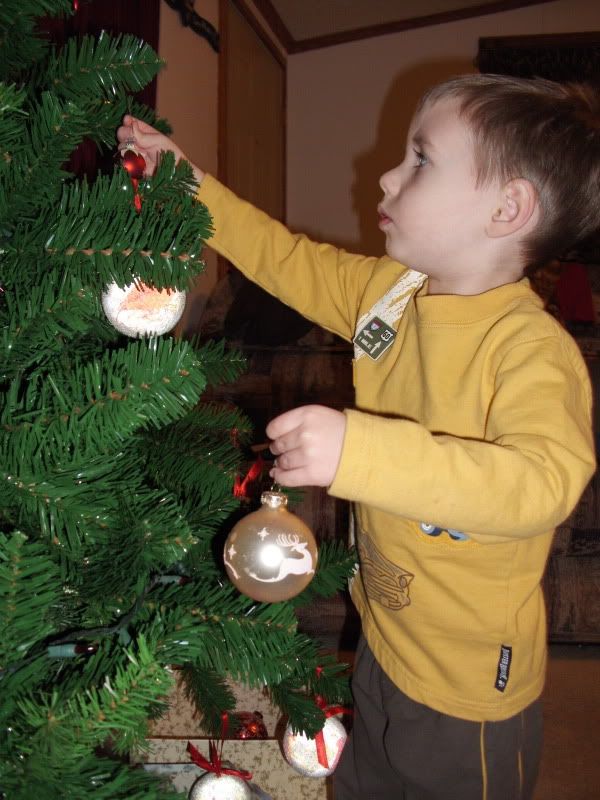 4. Make Christmas cookies.
– Not only is it fun but then you also have a night treat to give to family and friends.
5. Have fun in the snow.
– Bundle up and brave the cold. Build a snowman, have a snow ball fight or make snow art.
These are only a few of the many fun things you can do as a family this winter. Just go out and enjoy the most wonderful time of the year.