I married my best friend. We have a romance that reads like a sappy love story. Boy meets girl, girl is with another guy, guy and girl fall in love but can't be together, boy gets girl, gets married and lives happily ever after.
We met at church camp when I was only 14 years old. Over the next year we chatted online and on the phone, he came to visit a couple times and we became best friends. I was in a relationship at the time with a guy that was not at all right for me, he did not treat me right and my parents were not thrilled with him. It would take a lot of tears and a couple years but eventually my husband and I started dating when I was seventeen years old. It was a true fairy tale, sweep you off your feet romance. He treated me like a queen and I was very happy to be with him.
We got engaged on my 18th birthday, married the following summer and then got pregnant with our first child on our honeymoon. We had a lot of people telling us that when our son was born our marriage would change and how it is hard for newly weds to have a baby. I am not going to say it was always smooth sailing but we really had it pretty easy. The advantage of marrying someone you have been close to for a long time is that you already know everything about them.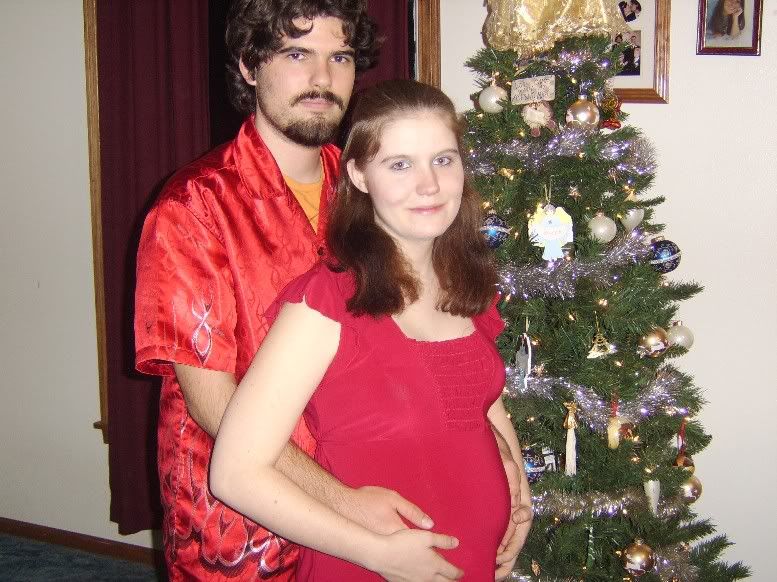 Watching him with our children has really opened a new area of love I have for him. He is such a loving dad to our kids. I love watching him play with our son, have tea parties with our oldest daughter, play marching band with our two year old daughter and sing sweetly to our youngest daughter. He is a baby wearing daddy, defends our parenting choices to anyone that tries to harass us about them, loves co-sleeping and cloth diapers as much as I do. He really is an amazing man and I am truly a lucky woman to have him.