My whole family loves games. We play board games, card games and video games. My husband and son are the biggest video games lovers in the house but I do enjoy them from time to time. Before my husband and I started dating I rarely played video games. I have always loved cards and board games but video games were just not really my thing. He was and still is a huge gamer so I picked up an interest in some of them as a way to have another thing in common with him. I will say they grew on me and I even have a couple of video games now that are my games.
When it came to board games though that was more my thing than my husbands. He liked a few but it was not really his favorite thing in the world. The games he did like to play were games that I was not familiar with so we had to find common ground. We started with games like Life, Monopoly and Scrabble. It was so much fun to sit down and play with a group of friends of just with each other. I really think that bonding time helped make our relationship even stronger.
I try to play some kind of game with the kids every day. Lately we have been playing a lot of Wii Bowling or Go Fish. We went through a spurt of playing Candyland or Sorry everyday and I am glad they wanted to switch because that started to get old real quick.  I want to get a couple of new family games because my husband and I want to start having a board game night once a week with the kids. It would be a really fun way to get everyone involved in some family fun.
We also are getting some games from a local educational store that we can use as part of the kids school lessons. We home school and we both think learning through play is a really important part of childhood education.
I am hoping that the family game time is a tradition that will stick while my kids are growing up. Everyone here really enjoys playing together.
Here are my son showing off his cootie –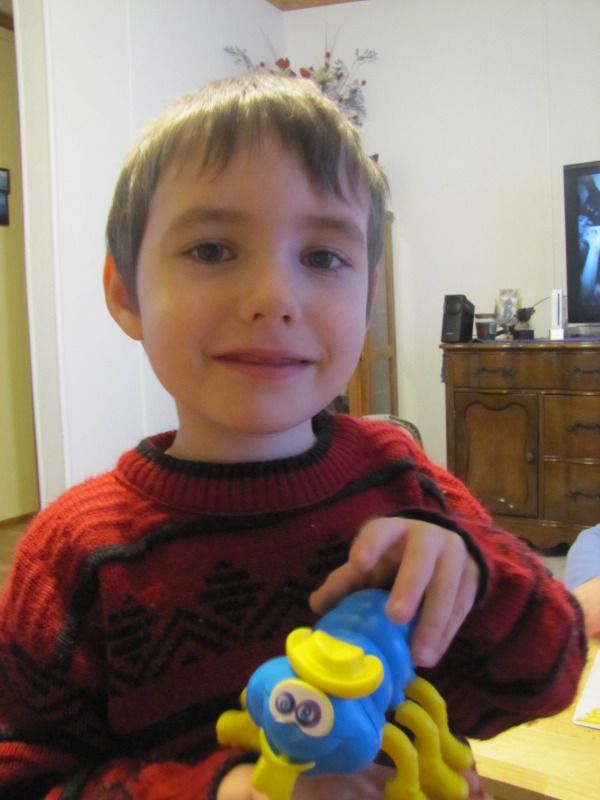 Destiny working on her wii bowling –