I have always loved making items and getting items that are handmade. I can spend hours browsing sites like hyena cart and etsy. There is just a special quality about an item that has been made by someone rather then mass produced. Since having children and getting involved with cloth diapers, my deep love for hand made items has grown even more. I love being able to support other moms and in return getting an item that is special or made just for my child.
My oldest son is a really skinny boy. It is hard for us to find him underwear and sleep shorts that fit him correctly. I have started buying all his underwear custom sewn for him. He loves being able to get boxers like daddy wears and I like that I able to find them in a size that fits him well. Plus there is the added bonus of all the cute prints that I can get for him.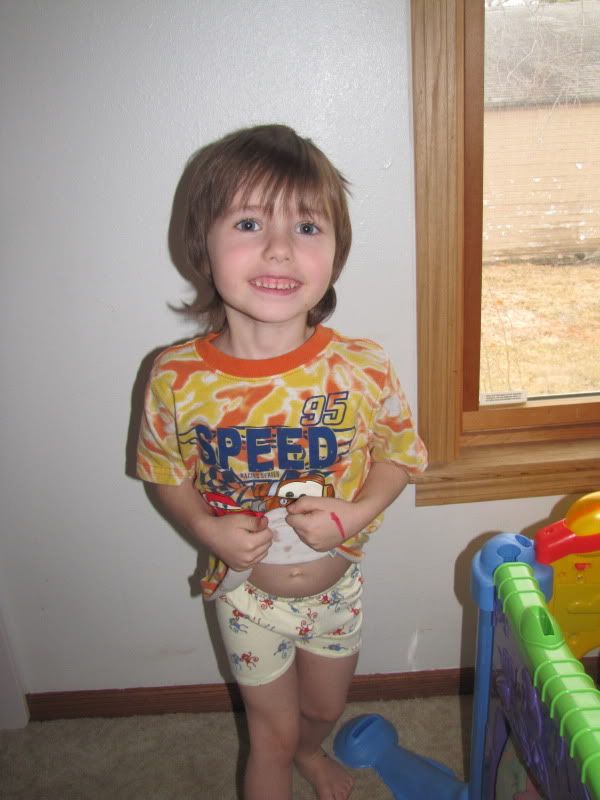 My oldest daughter adores dresses and all things girly. She gets really excited when a new dress comes in the mail for her and since she is also small for age it is nice for me to able to get dresses made to her measurements.
Even though I do love all things handmade, I do have my favorite handmade items to shop for. I love wool and fleece for over my cloth diapers. I only started using wool about 18 months ago and I really wish I would have used it sooner. I had used fleece before but not very often and now that I am using them both more they are my most favorite diaper cover. Not only are they both functional but they are also adorable and come in a huge variety of styles. I am slowly learning how to knit my own wool but since I can not sew very well that is an item that I will have to continue to get from others. Luckily there are many talented women out there who make great items for me to buy!
Since learning to knit a few years ago I have been making my kids winter hats each year. Last year when my family and I were out at a winter event our town put on each year some asked me where I got my sons hat. I told them I made and then they asked him if he liked his hat. My son answered with, " yes I like it, my mommy it made it for me." It warmed my heart to know that my then four year old knew I made it for him out love.