When it comes to cloth diapers what worked for one child may not always work for the next. This is something I have found out in the years of cloth diapering my four kids.
When I first started cloth diapering I tried using the same types of diapers for my two oldest kids at the time my son was 21 months and my daughter was 6 months. It did not work well at all. My son was long and lean and my daughter was about average sized with chunky thighs. The diapers that worked best for Alex were atd aios and some wahm pockets I had, Destiny would have huge red marks around her thighs and they leaked. She did really well in bumkins and nana bottoms. Alex would soak through the bumkin each and every time, I also could not keep him in anything velcro, it would be off in a matter of seconds. The one diaper I could use of both of them was bum genius OS pockets.
Destiny and Kairi were both in diapers at the same time for a very short period. Destiny was potty learning at the time Kairi was born, in that short time I had them both in cloth they wore the same brand rarely. Destiny wore a nana bottom or bum genius OS every day and Kairi was in a fitted, very baby fitted, an atd or a nana bottom. Even though the bum genius fit when they both were in diapers, I did not like the bulk on a newborn so I did not use them on Amelia.
My middle daughter was almost two when my fourth child was born. Now Kairi is two and a half and Amelia is nine months. I can not use the same diapers on them at all. Amelia is short and really chunky and she has short and chunky legs. Kairi is long and lean, she is getting really close to potty learning and holding it a lot longer, when she does wet I swear it is like a water fall. Right now Kairi wears sunbabies or bum genius OS during the day and nana bottoms at night. This system works really well for her. Amelia can not wear a sunbaby anymore, they leave big marks on her legs and they always leak around the leg. I do use bum genius OS on her once and awhile but they seem bulky on her. She can wear a nana bottom but is kind of inbetween sizes right now so that makes it hard. Amelia wears a combination of fitteds and kushies. She is usually in a fitted and wool or fleece cover during the day and night time she wears a kushies. Kairi does not do well in kushies, they do not seem adsorbent enough for her and they have a tendency to gap around the leg, I stopped using fitteds for her since she will not wear wool anymore anyway.
Even though I have been cloth diapering for over four years now it seems I am still learning new things about them all the time!
Alex in an atd –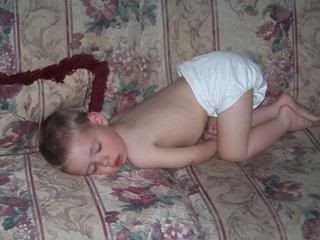 Destiny in a bumkin –
Kairi in a sunbaby –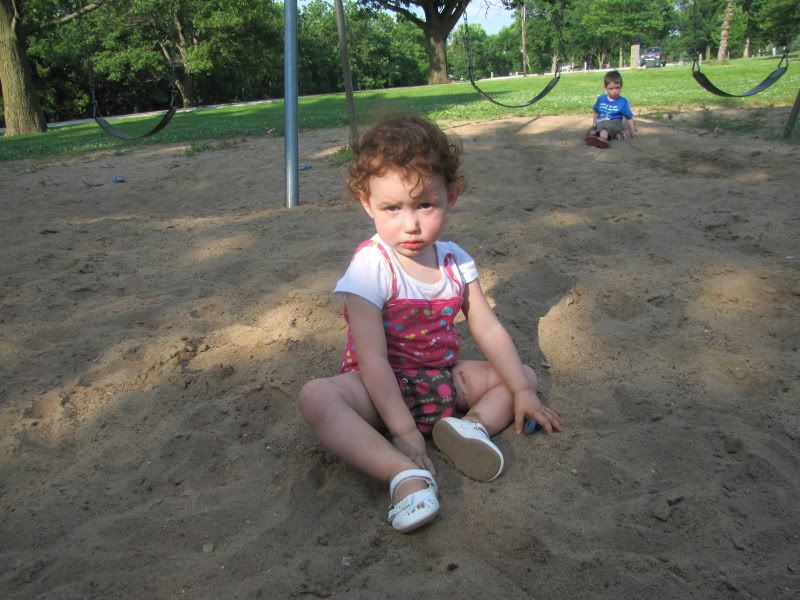 Amelia in wool ( with a fitted under )