Registered Users
IHA: Boyish: Woolies, fitteds & Pockets. ISO NB Girly Items&Boy trainers
---
Pet Free, Smoke Free home!

ISO:

For DD Due in February:
NB or Small Fitteds, Pockets, AIO's PUL Covers, Wool, Flats, etc. Just try me. I need to get NB and Small sizes stocked up before I look at anything larger. Could be tempted on One Sized items though, since She might be able to fit them after the newborn stage. (I have big babies)
Amber Bracelet or necklace

For DS: Wears a 4T, and is 40 lbs, can get precise measurements.
Trainers!!! Not Flip preferably, we have some of those and they don't work terribly well for us. DS is a heavy heavy wetter, so nighttime trainers that hold a lot would be wonderful!
You can try me on Diapers in his size as well. Depending on how it would hold up to my fire hydrant of a son.


More ISO to come. Would prefer trades only atm. Unless you have something I'm ISO dirt cheap.


IHA: More to come on this as well. This is just all I can bring myself to part with yet. If you have something for my DS and would be interested in the Flip trainers we have, just ask. I don't want to trade them unless it is for other trainers since they are all we have besides sposie Pull ups for nighttime. They haven't been worn often, and aren't stained at all so the trade would need to be same quality, or close to it.

My Camera is broken, so I'm sorry for the crappy cell phone pics. If you are interested in something, LMK and I can borrow my mom's camera to get better pics.
If interested in the wool, I can take measurements of each, LMK!


Diapering:

Wool:
Knitted and Crocheted:
These need shaved, but I don't have a shaver ATM. Blue Soaker on Far right is not knitted/crocheted.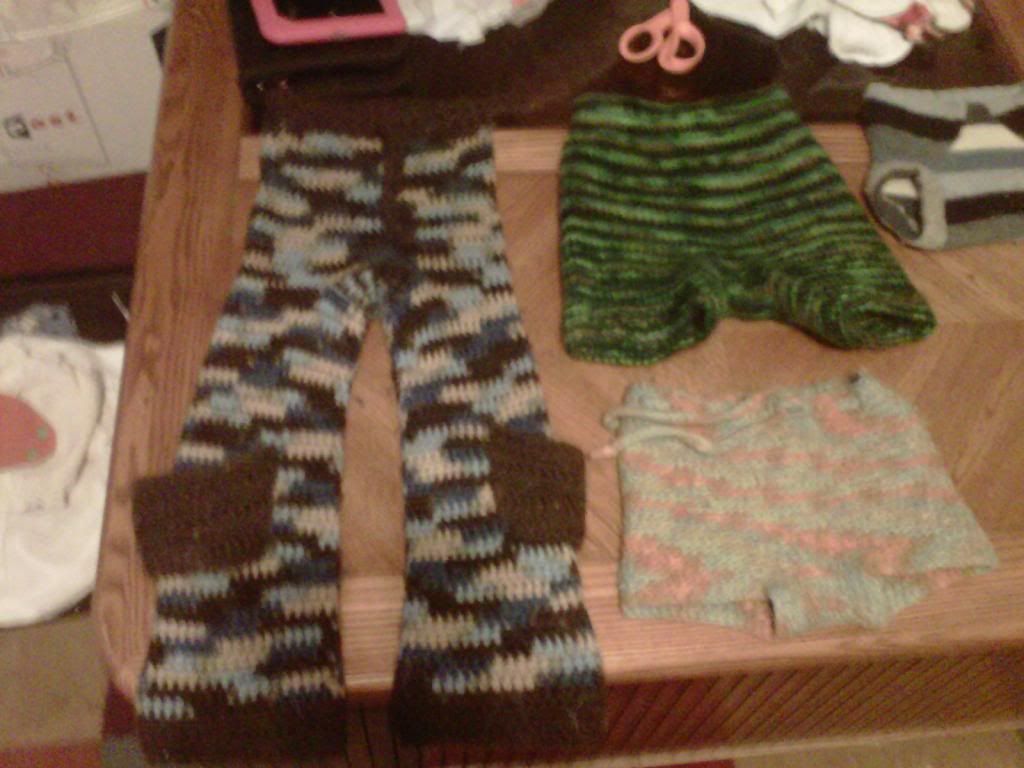 Woolies in picture below were made for my DS but were so obviously too small they were never tried on, washed or lanolized.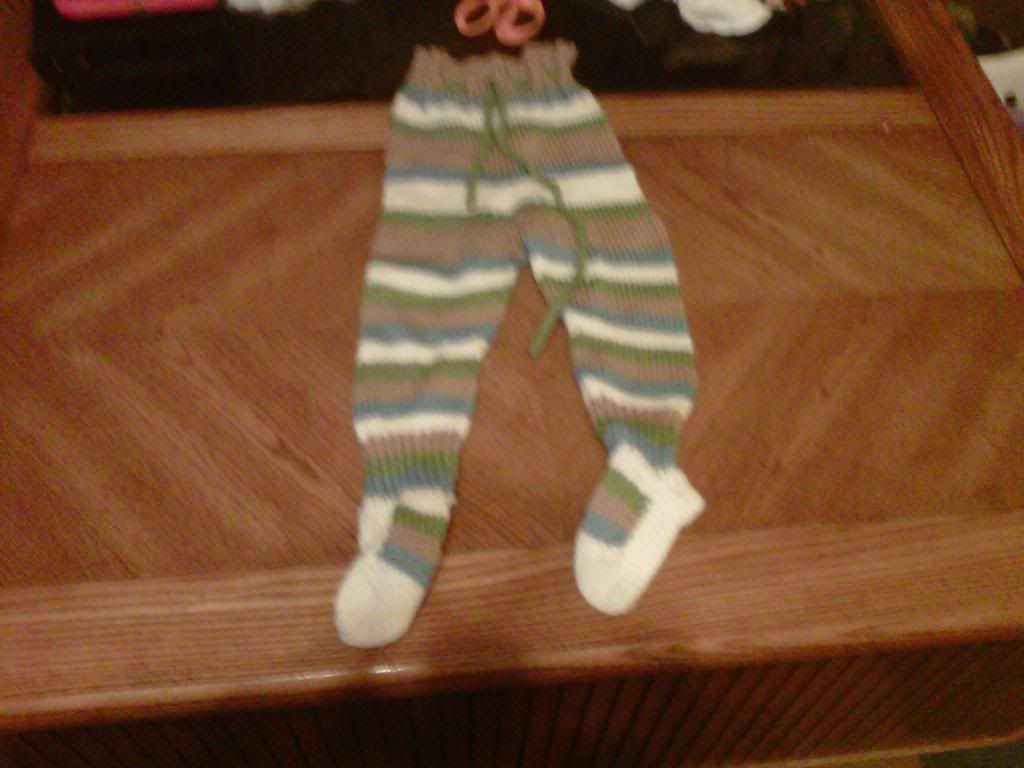 Closeup: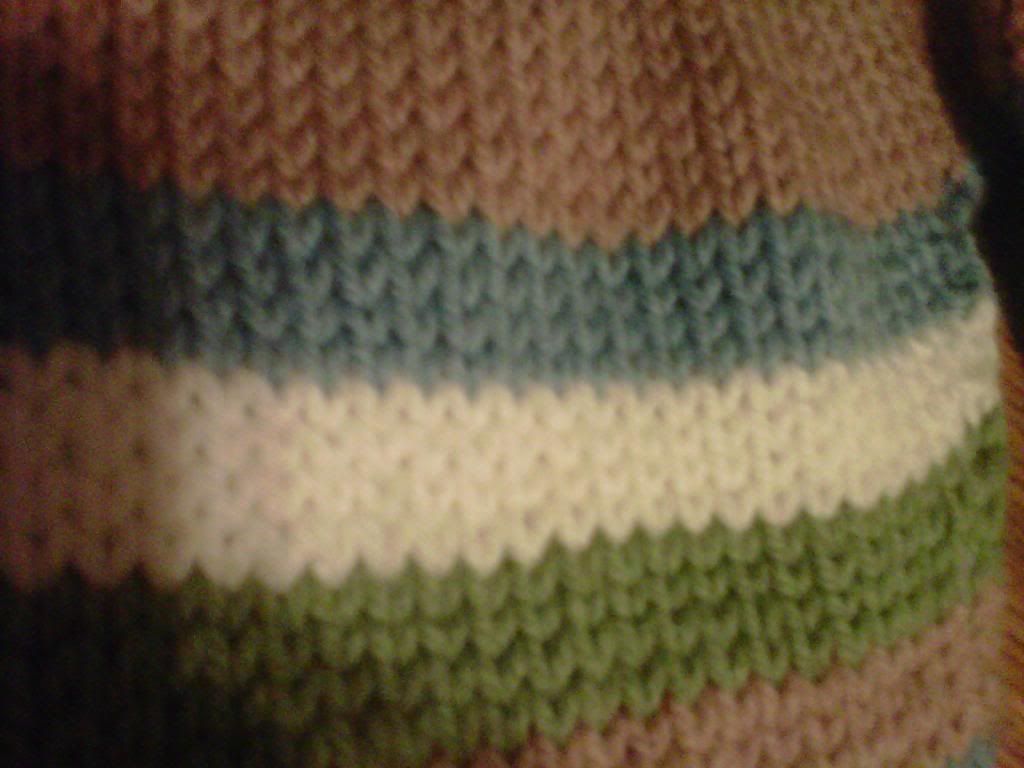 Soaker, upcycled I think.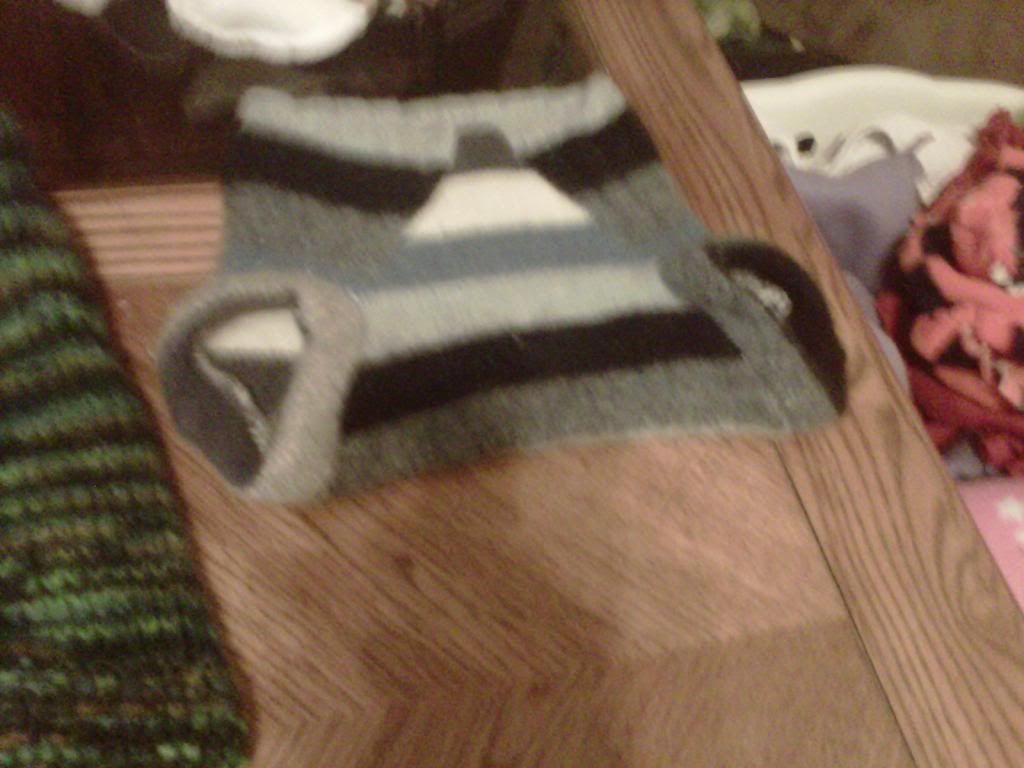 Covers:
Two Small Covers made with La Di Da pattern. Outer is a polyester fabric of some sort I believe. Inner is wipe clean!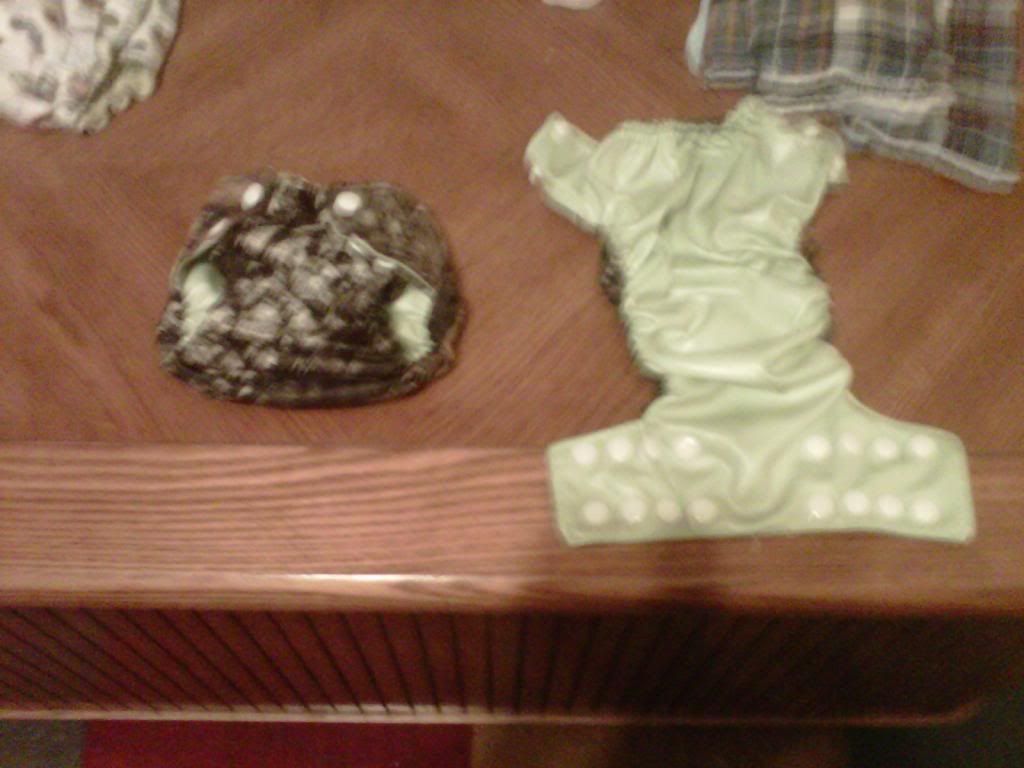 One 12 month size Bikini Beach swim diaper. Wasn't sure where to put this!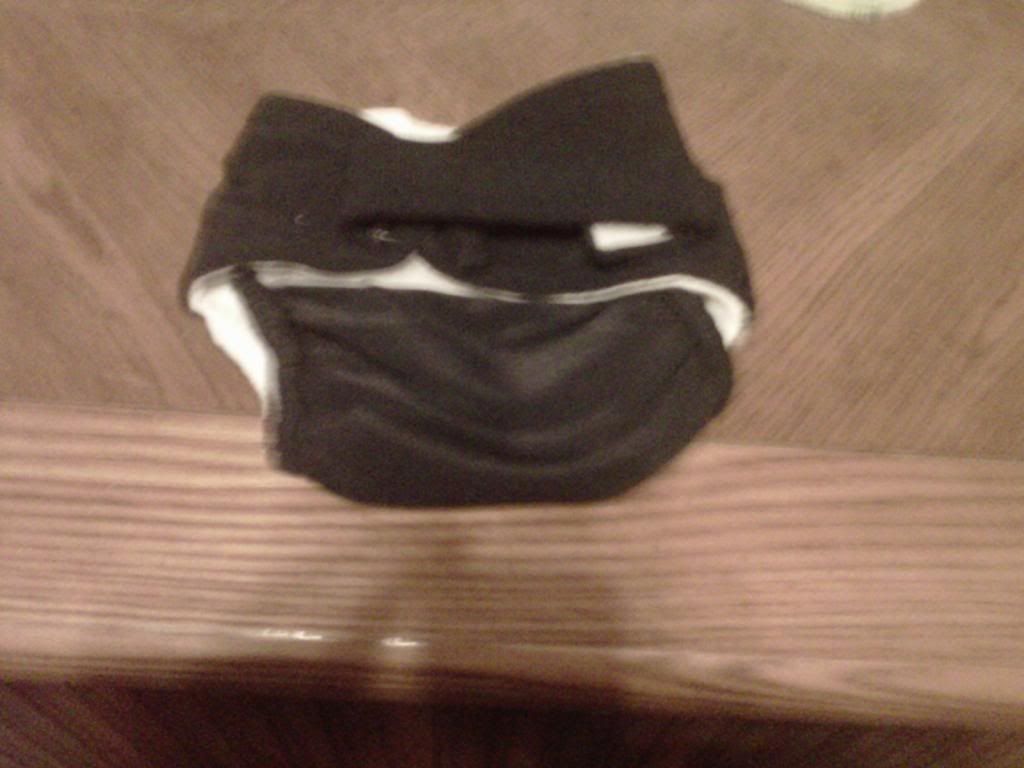 AIO/Pockets:
2 Medium Preston's Pants Pocket Diapers, orange is Fleece inner and outer with PUL hidden. Leg elastic VERY Relaxed, but no stains, pilly. Brown is minkee inner and outer with PUL hidden. Leg Elastic VERY Relaxed. Orange is also missing the tag.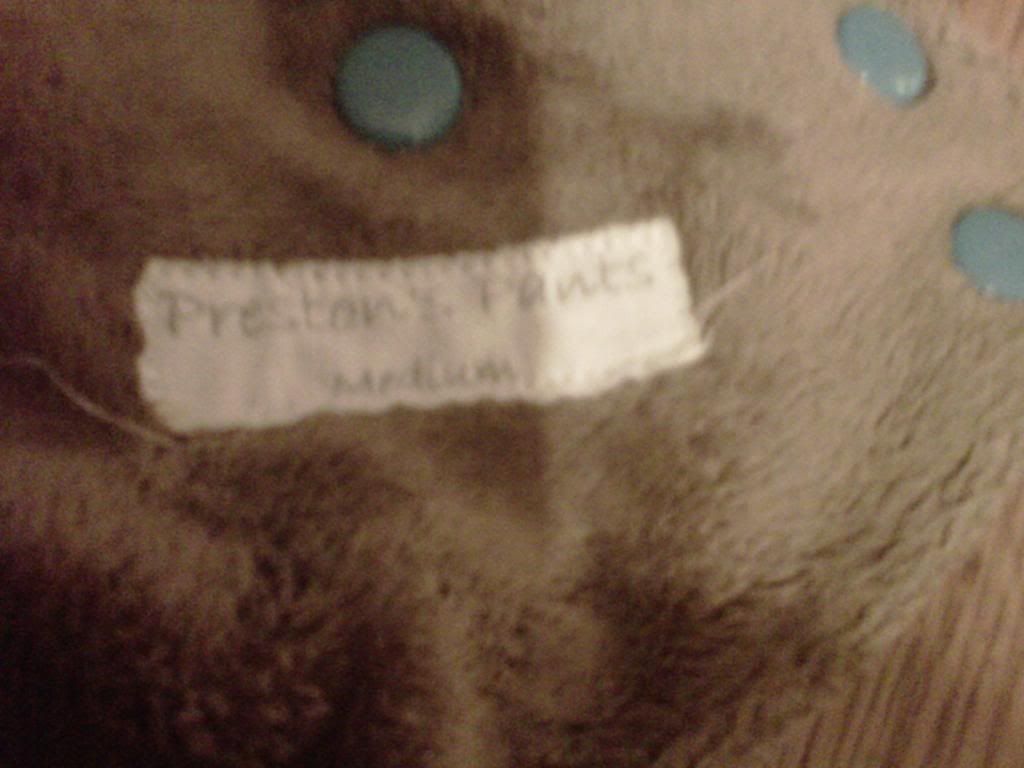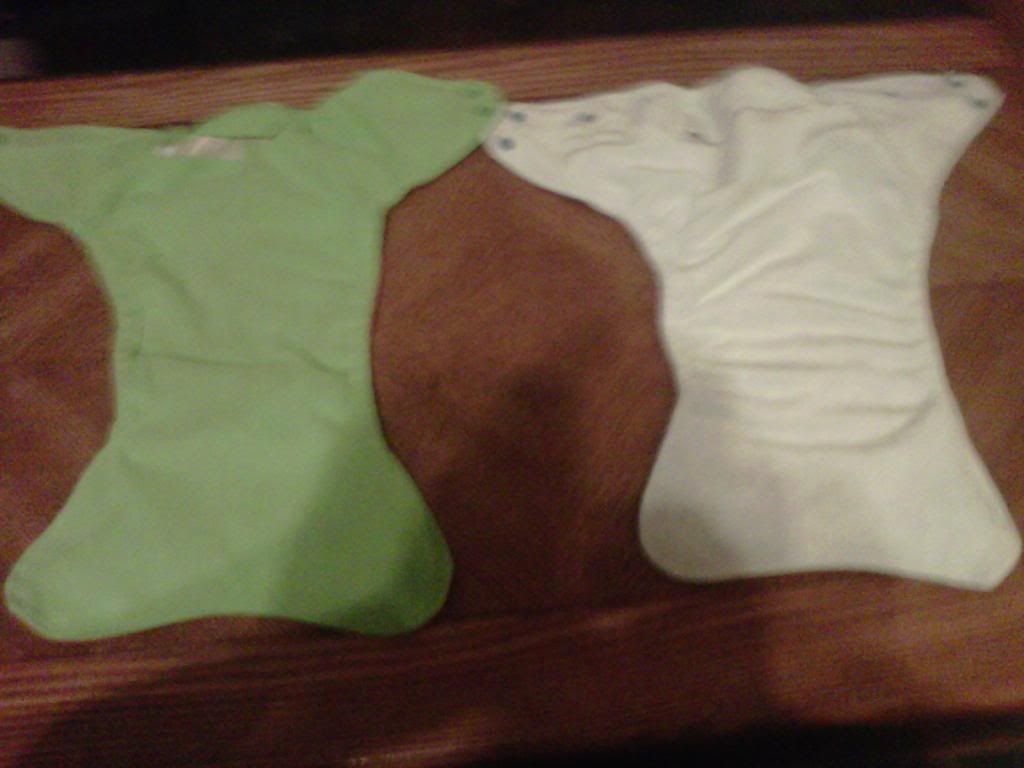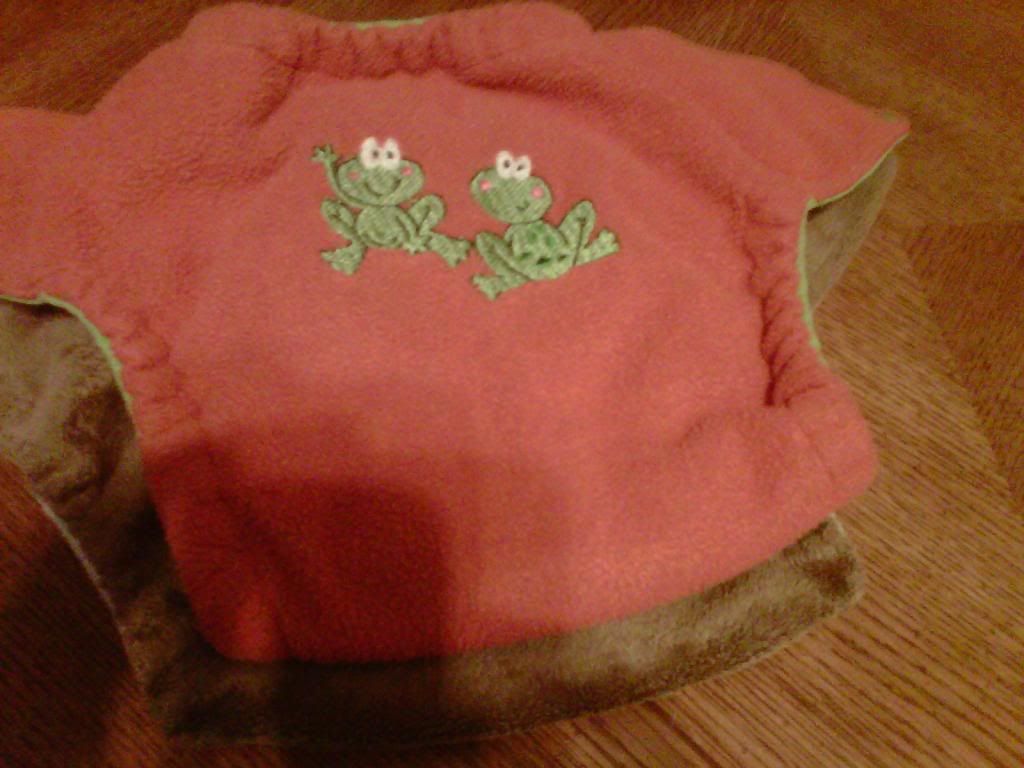 Prefold turned AIO. Not sure what the outer material is, but it is waterproof. Weird snaps. Will get a better pic of this soon.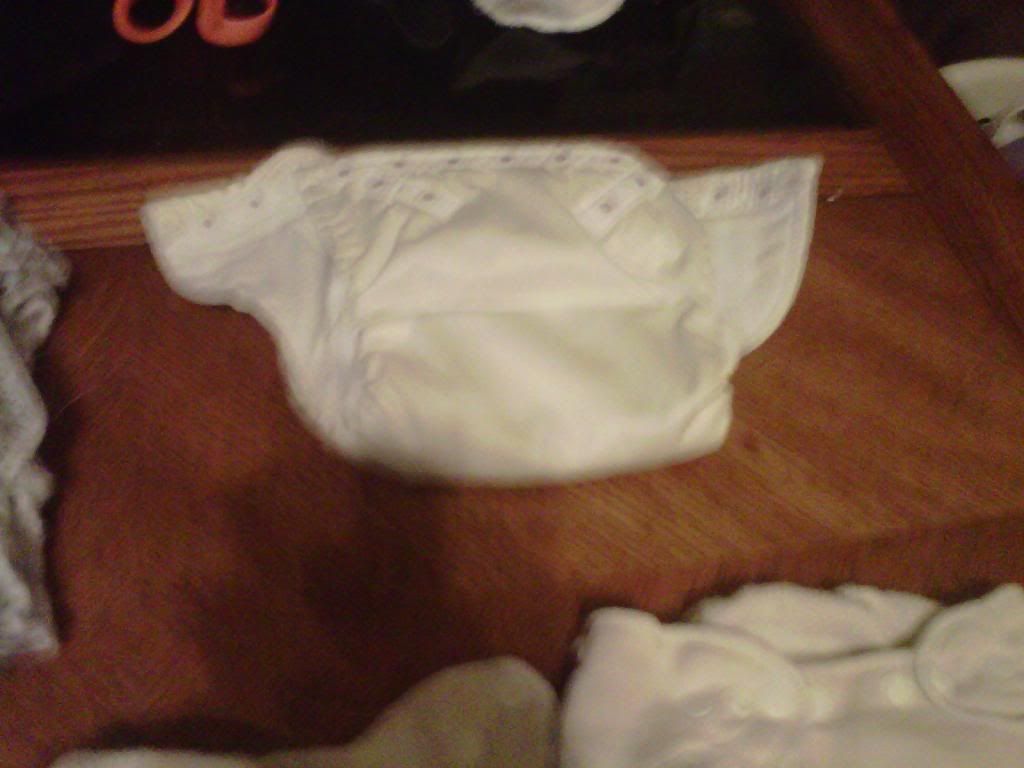 Fitteds:
One small Knit/Cotton or bamboo velour Fitted made with Trimsies Pattern. Sewing is not perfect, but the diaper works wonderfully.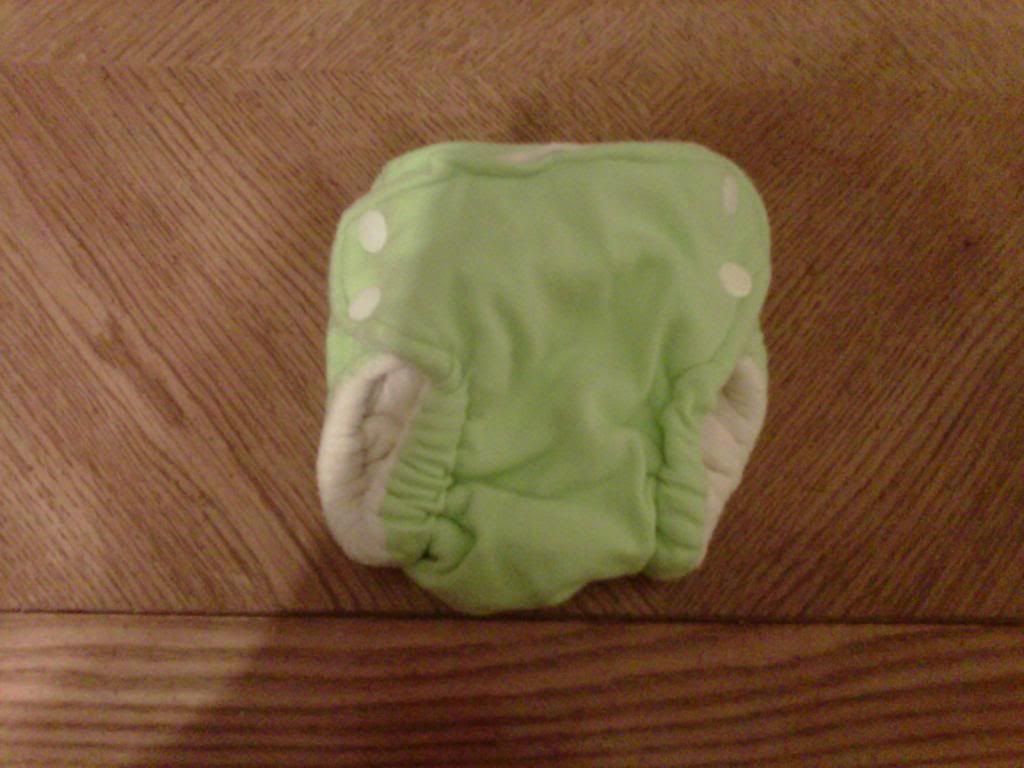 Two Medium Fitteds, Red White and Blue Camo is Pampered Cheeks, Orange and Grey striped is Domestic Miracles. Both have good elastic, Camo has stains on inner, could be sunned, I haven't tried. Both have snap in soakers.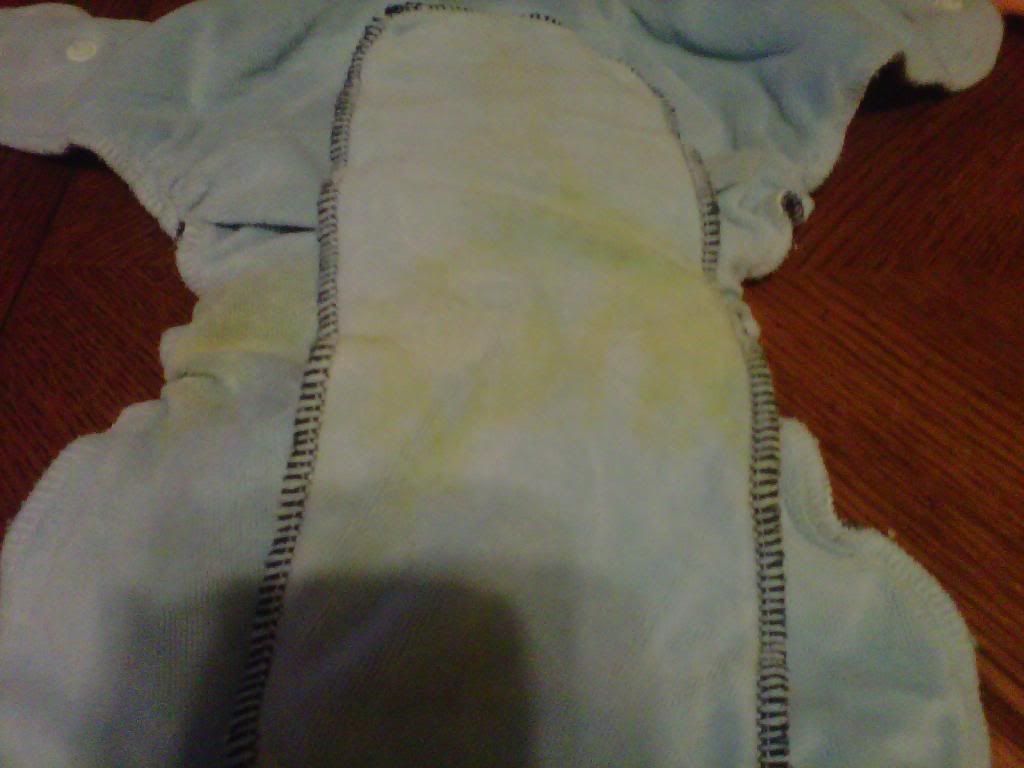 Three medium Swaddlebees Pocket Fitteds. Velour I believe.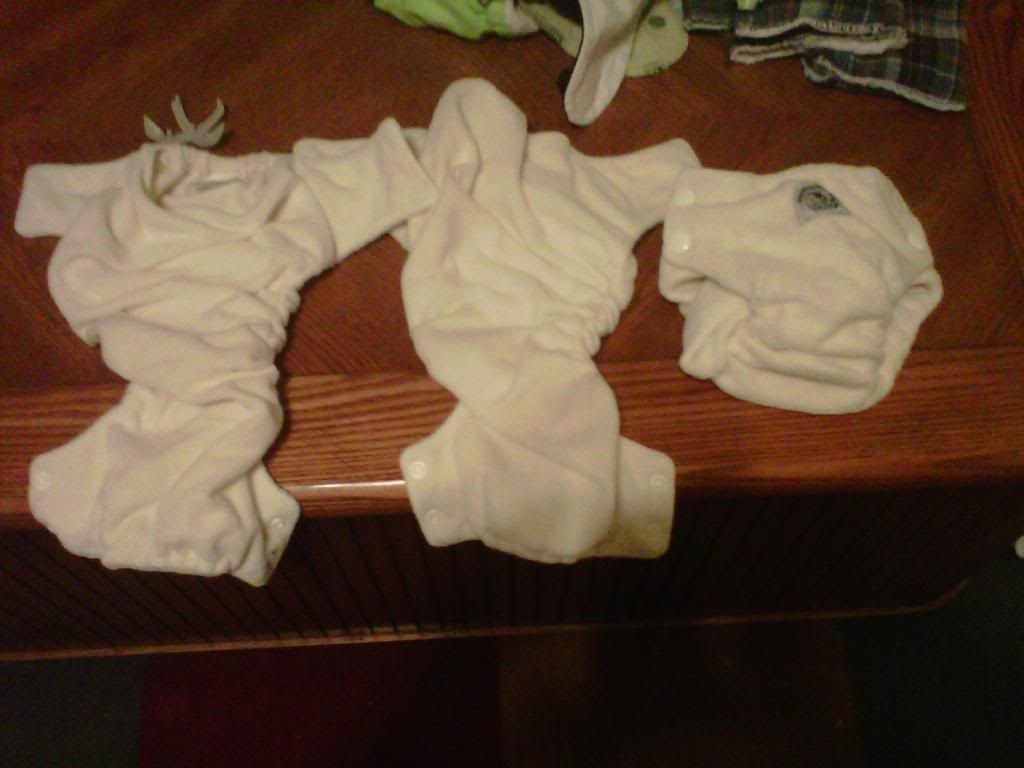 Medium Fitted, Don't know brand. Good Elastic, no stains that I know can see.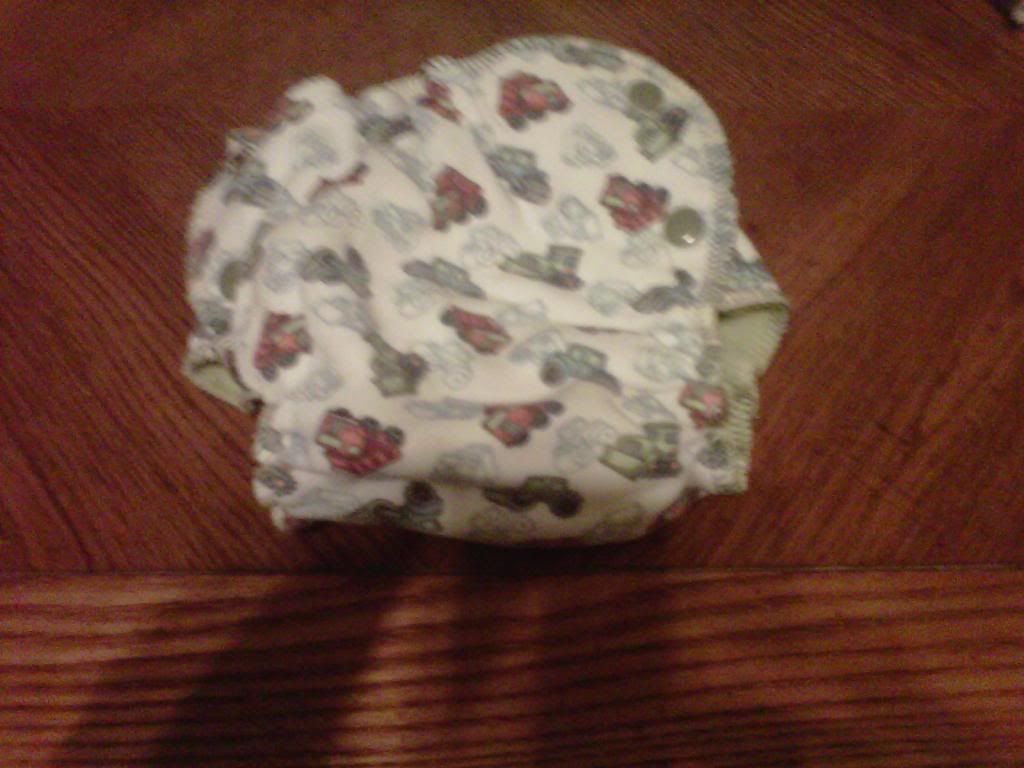 Three Small-Medium QSFWs. Two layers of knit, serging coming out in a few spots.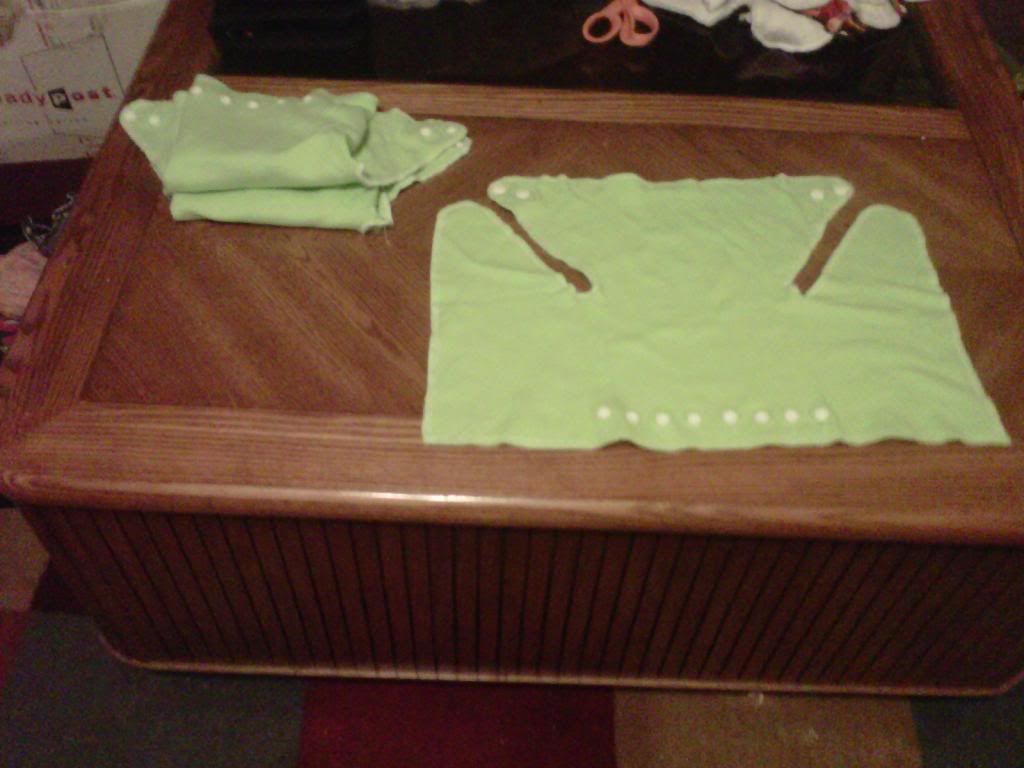 Four Medium EZ Dipes, serging coming out in some areas. Two with Snap in soaker, Two without. Flannel outer and either Cotton or Bamboo velour inner. I can't remember.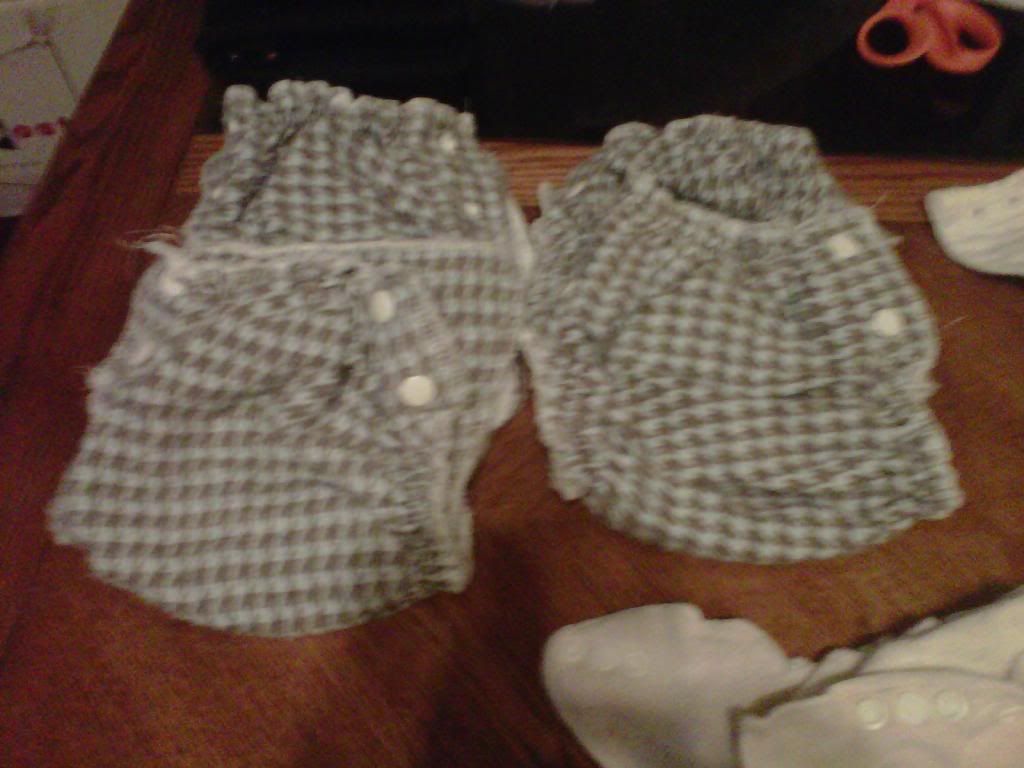 Two Bella Bottoms Fitteds, Fold down top for a different row of snaps.
Elastic is relaxed.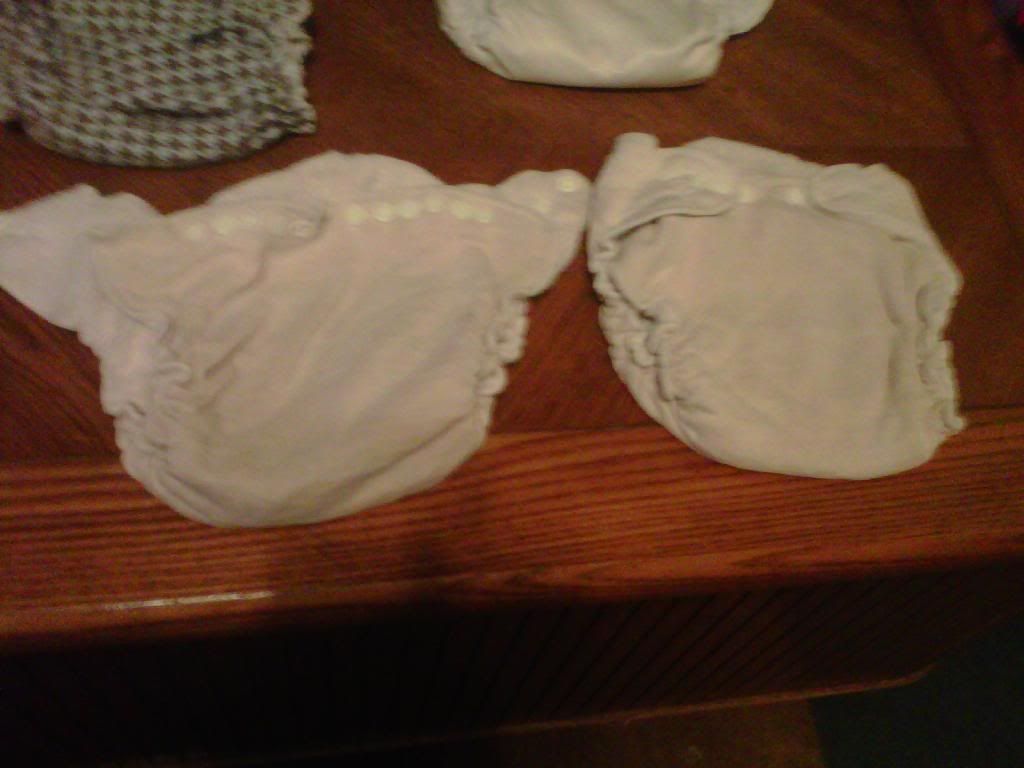 Large Fitted, don't know brand. A few bleach spots on inner. Snap in soaker.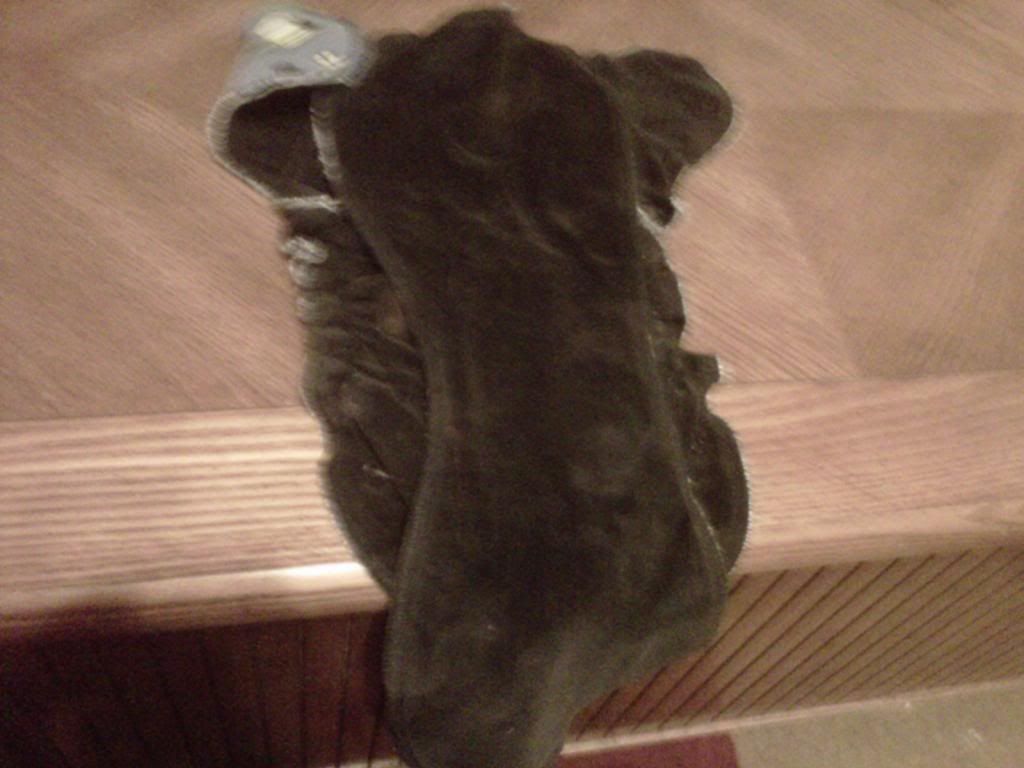 Inserts/Liners:
Six fleece Liners, Three cut from Blankets, three from something else. Not made by me so I don't know.



Two Inserts with snap on doubler. Microfiber, don't know brand.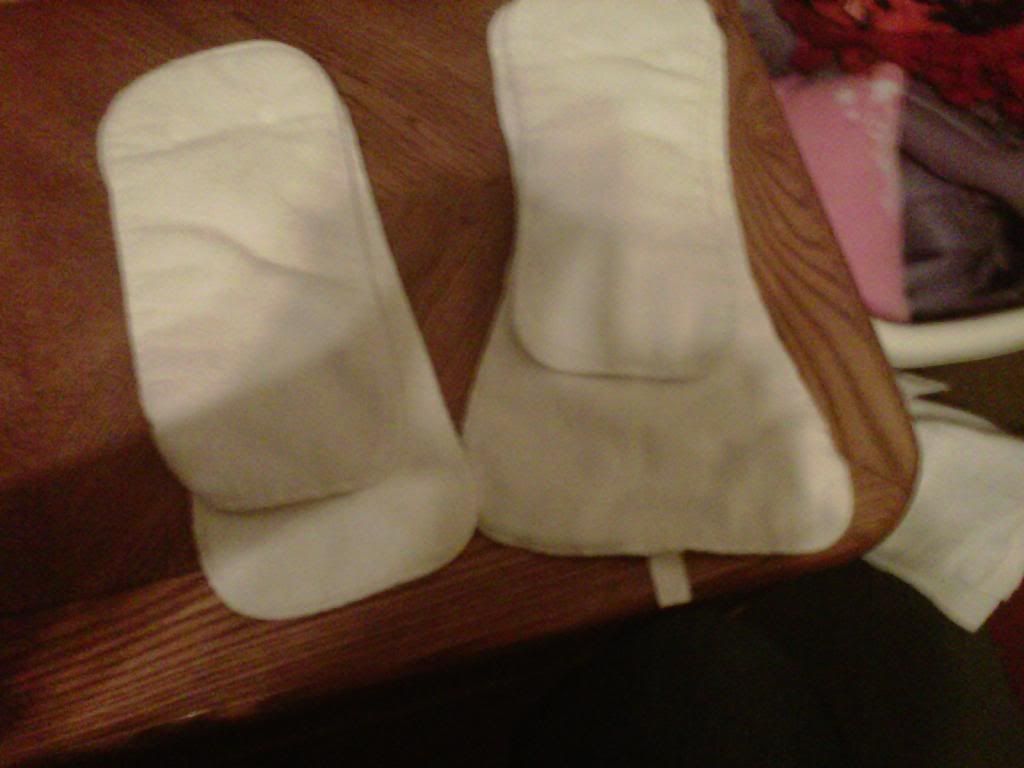 Four Flannel Covered Microfiber inserts. Fortune Cookie Style.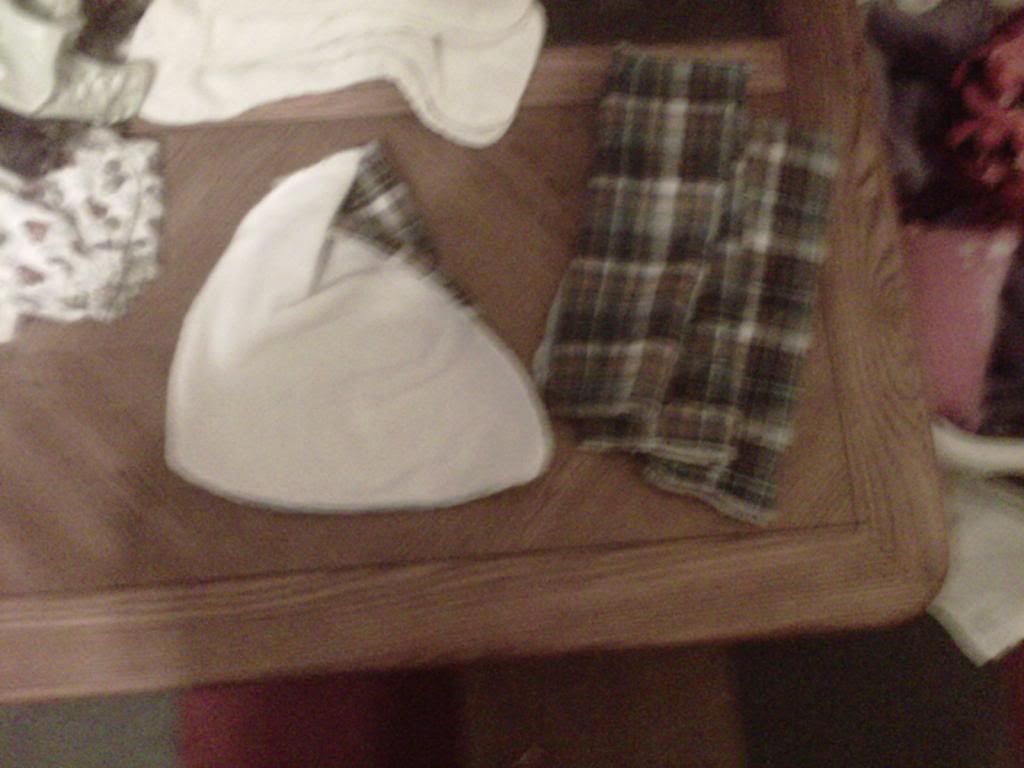 __________________
\\Jessica
,Wife to William
//
\\Momma to Cody
3-24-10/&&&/Skylar
2-12-13\\
---
Last edited by Jessie_Willie; 12-09-2012 at

09:37 PM

.