Stuff From Kim's Kloset-Clearanced Ring Slings
---
I have 3 slings in the clearance section of my shop that I just want to get rid of.

First up is a red sling. It's a woven cotton single layer sling. I actually used it a few times with my kiddos. It's got the narrow "hot dog fold" type of shoulder. The shoulder and the fact that I have used it once or twice beyond basic testing is why I have it clearanced priced. I don't make the narrow shoulder any more unless someone requests it. It's a very pretty sling. $35ppd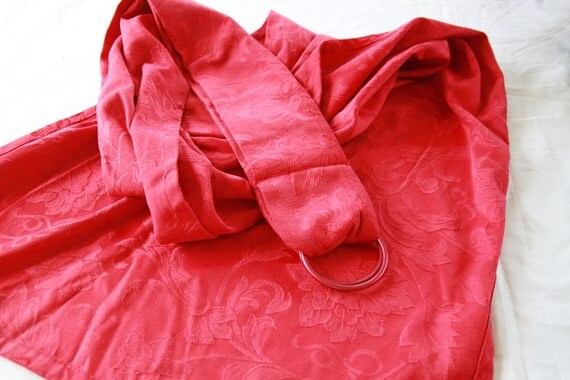 Next up is a red and black sling. It has black pockets in the bottom of the tail. Never used, has the wide box pleat shoulder that I usually make. The box pleat spreads nicely across the back. I was experimenting with fabrics and both the red and the black are a polyester blend. I didn't like it and went back to using 100% cotton so I want to get rid of this one. Also $35 ppd.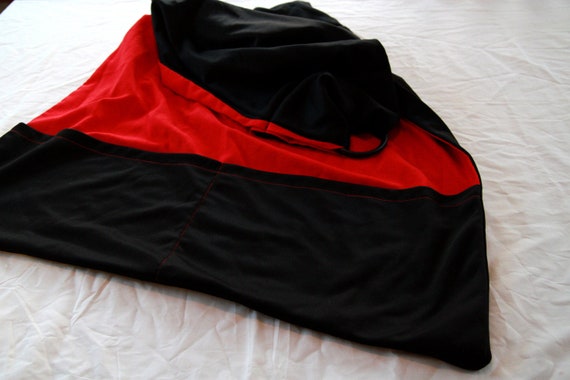 And finally is a really pretty sling with white on one side and a navy blue with silver swirl pattern on the other. The white is a stretch denim and the blue is cotton. Never used, same box pleat shoulder. Has grey/silver embroidery on the bottom to say Baby. This sling is very nice, but the stretch denim makes the fabric a bit difficult going through the rings. Also $35ppd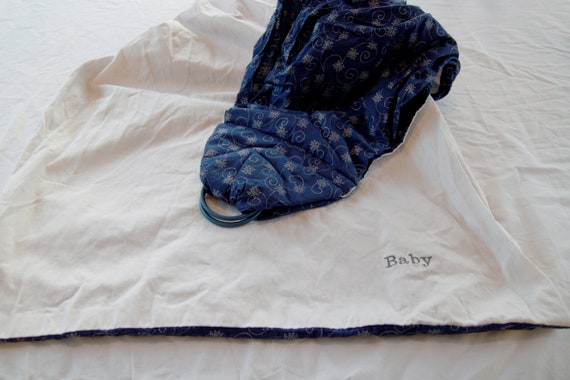 I am also open to offers and if you have interest in any of my regular priced slings just let me know. You can check out my shop at Stuff From Kim's Kloset I am also available for customs if you have something specific in mind.