Banned
Roots and Wings - Waiting list open for halloween costumes see post #2!
---
I have opened the waiting list for halloween costumes, check post 2 for more info!



Please pm me with interest!

Examples of WAHM stuff I can make:

Tea wallets:



Drawstring backpacks:



Snack bags: (PUL or unbleached cotton liner, I also make sandwitch wraps, lunchboxes, utensil rolls, and weighted picnic mats)



Patchwork bags:



ALL carriers can be made as 'doll' versions

Pod carriers:



Mei Tais (can be made reversable, many different styles, padded or not, sleeping hood or not, pockets, etc)


Another example:
http://i169.photobucket.com/albums/u...IMG_0357-1.jpg

Cross carriers (obi style)



Pouch:



Fleece longies/shorties/skirties/soakers



EC bands and one wet pads (please excuse the mess, this is a very old pic and we were moving at the time)



Shirts:



Stenciled shirts: (can do any design, these are printed with high quality screen print ink)


More examples:
http://i169.photobucket.com/albums/u...s/DSC02550.jpg

Shorts/pants (I can do basic, appliques, big pockets on the front, cargo pockets, back pockets, roll up style, reversable, knee pads,... whatever you want!)



Vests: these can be formal or casual, any style you want!


another version
http://i169.photobucket.com/albums/u...s/DSC03165.jpg

Patchwork pants/shorts



Hoodies and shirts: (can do short or long sleve, as well as raglan style regular shirts: VERY limited fabrics but I can do your fabric my machine, and even upcycle shirts!)



Applique shirts; (can do any design you want)



Flannel pjs: (can do long sleves and long pants as well, no fabric in-stock for but I can use your fabric or buy some)



Button up shirts - these are fully lined! Can do bowling style too.
Rompers, partially or full lined - can be made reversable too.


Back of a shirt:
http://i169.photobucket.com/albums/u...s/DSC03056.jpg

Pillow case dress:



Infant dresses:



Kimono tops



Newsboy hats:



Sunhats - can be reversable
Soft sole shoes, can make toddler sizes too!


TONES more examples of shoes:
http://s169.photobucket.com/albums/u...clothes/shoes/

Magic cube:


http://i169.photobucket.com/albums/u...l/DSC00971.jpg

Sand art: (pic emailed to you to do what you want with)



Fabric letters:



Buisness card/credit card holders:



Purses:



Crochet hook/knitting needle/crayon/colored pencil/marker/utensil rolls:



Grocery bags:



Custom waist aprons:



Custom pillows/pillowcases:



Placemats:



Handpainted umbrellas: (any design - these are kid size, the base is white)



Sippy leash



Beanbags/boo boo bags/sensory beanbags



Small pet beds:



Tab blankets (non looped tags!)
http://i169.photobucket.com/albums/u...c/DSC03594.jpg

I spy quilts:



Nap mat rolls:



Quilts:



Felt board sets:


another sample:
http://i169.photobucket.com/albums/u...s/DSC03354.jpg

Button snakes - no pic sorry! This is a great activity for in the car, kids button on little shapes of felt to make a 'snake', good for counting, color recognition, patterns etc...

Car rolls:



Toy hammok:



I-spy bags:



clutch balls



car mat:



Photo cube (can do regular fabric cubes as well)



'ugly' dolls



fleece lovies (safe for infants, you can also dip the hands in water and freeze for teething)



Giraffes - can be made with ribbon manes as well



Fabric balls



Balloon balls - look similar to fabric balls, but you can put a balloon inside to blow up

Playsilks (VERY limited blanks in stock, planning on ordering more when I have the $$$)



Capes - fasten with velco for safety, can be made reversable:



Kids 'cheif' sets - can make aprons (reversable or not, a couple styles), oven mits (NOT for actual hot things), and cheif hats (adjustable and can personalize!)



Crowns: reversable, can be personalized, adjustable, washable... great for b-days or dress up for boys or girls!



Tutus:



Felt food - I can make pretty much anything



Felt finger puppets - TONES of different styles, whatever you want!



Felt playsets with movable peices (not great for little ones who eat toys!) This is an example but I can do other 'scenes' too like jungle, construction, beach, race car, train, snow etc)



Halloween costumes: (I can make anything you can think of! Here are the 3 I made last year!)
(very hungry catterplilar)


http://i169.photobucket.com/albums/u...9/DSC02512.jpg
(corn)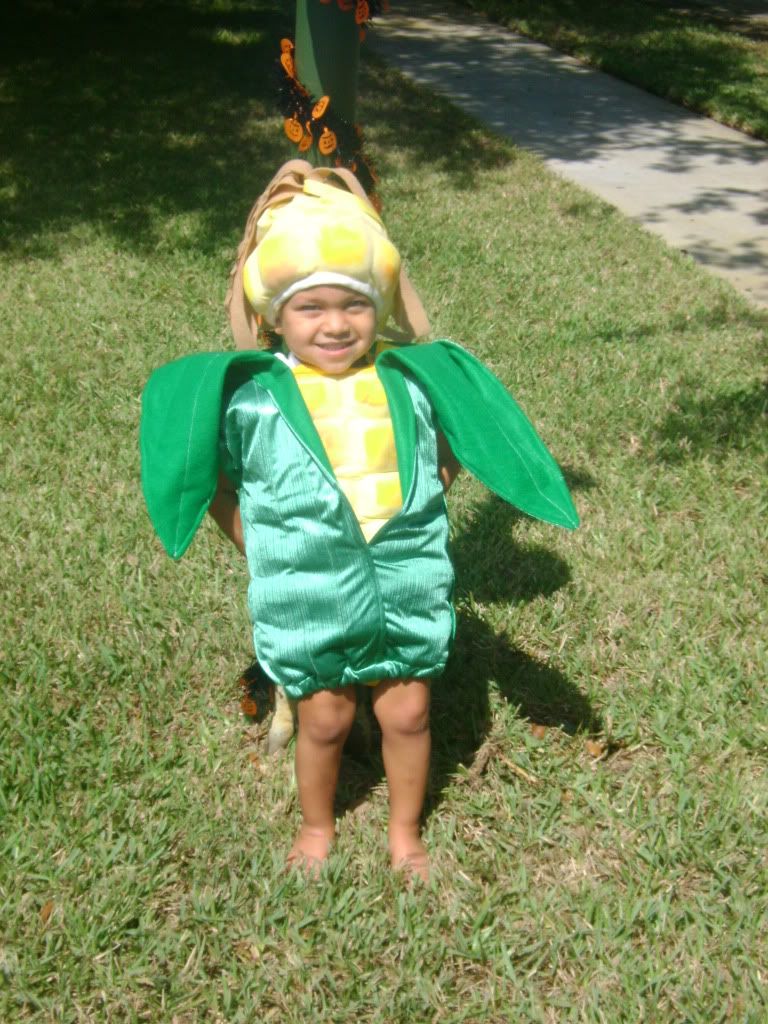 Frog:
http://i169.photobucket.com/albums/u...9/DSC02673.jpg

Crib sheets - VERY limited if any in-stock fabrics for this, but can easily do your fabric, my machine! Fitted or flats! Can do matching quilt too!

Twirl skirts - can make these in regular or patchwork style...

Boxer briefs - limited fabrics

washcloth puppets - any animal or monster you want

I can sew ANYTHING - these are just some examples of some things I've made, if you have other ideas, let me know! Im happy to work with you on custom items.
ALL of these things can be made however you want - I can embelish with pockets, embroidery, storage bags, applique, reverse applique, stencil, reverse stencil, patchwork, peicing, photo prints etc - whatever you can think of!

Fabric choices:
http://s169.photobucket.com/albums/u...crafts/fabric/
(be sure to check the other pages, there are 12+ pages of fabric choices)
Always willing to use fabric you provide instead!


All items are made with love in a smoke free, toddler friendly, one dog friendly home.
---
Last edited by leighi123; 09-02-2010 at

07:23 PM

.