Okay My own quick Tutorial. I'm using an IKEA flat and a snappi.
First Take the Flat and lay it out in front of you with a point facing you.
then Fold the top point down toward the center and the bottom point up toward the center.
Next line up edge A with Edge B on both sides.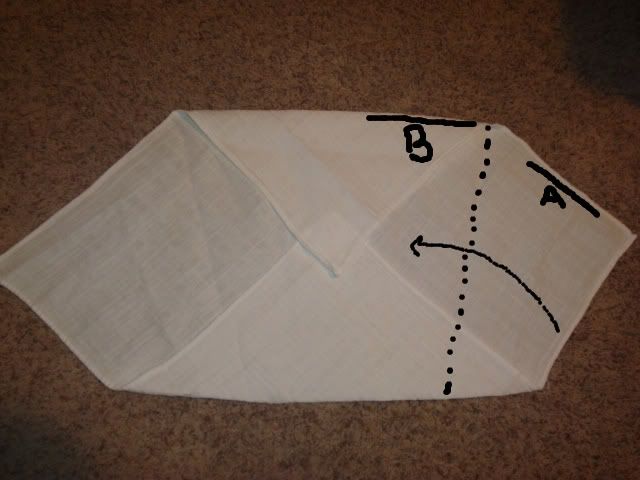 Now your going to fold the top down to make the poop Catcher. (We don't really use it as DD is eating more solids so I do it more to change the rise of the diaper)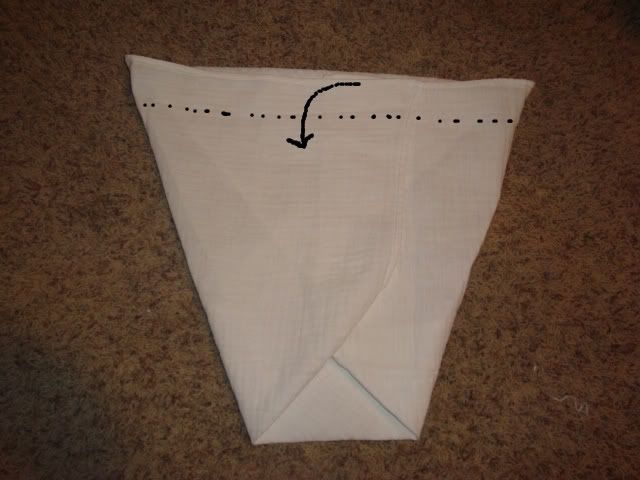 That's where most Neat folds stop but I have way to much fabric for my Skinny Minnie and can't get it to fit well with her legs.
Now you fold the side in again.
Then flip the little "ears" out. (Cute. It looks Like a Puppy! Or is that a cow. LOL!)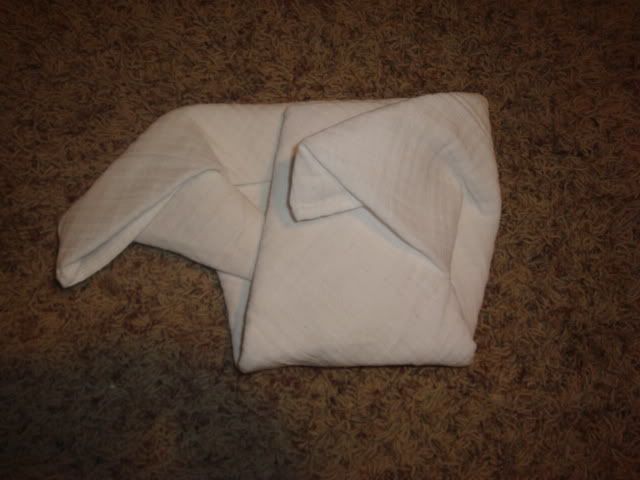 I WAS going to use a Teddy but my Daughter walked in and told me she's Wet and wanted a change. (Perfect timing)
I roll in the sides kind of like a Jelly roll before lifting the front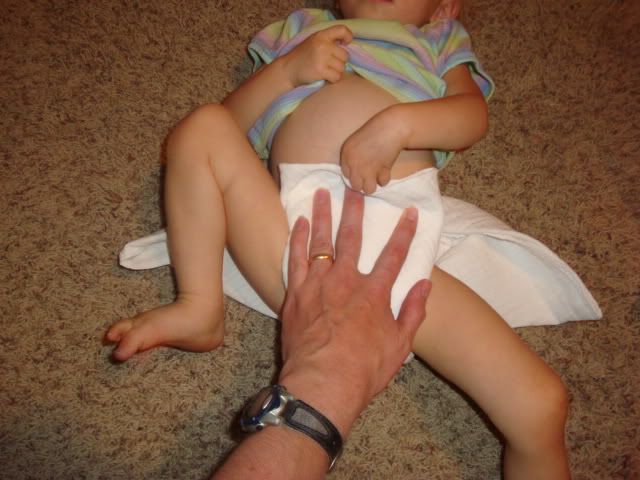 It's not a great Fit.. she thought I was taking to long while taking Pics. But you get the idea!
And other Pics of a better fit durring her nap earlier today and one other change.