Our Family cloth (tolietpaper) set up w/pics
---
So the three girls use cloth wipes for toilet paper its amazing what a difference and they honestly puffer it - I got a small trash can from the dollar store and had 2 pail liners custom made for (important to add gussets to the bottom dimensions so they fit good)

I have probably close to 200 wipes - there never ALL clean at one time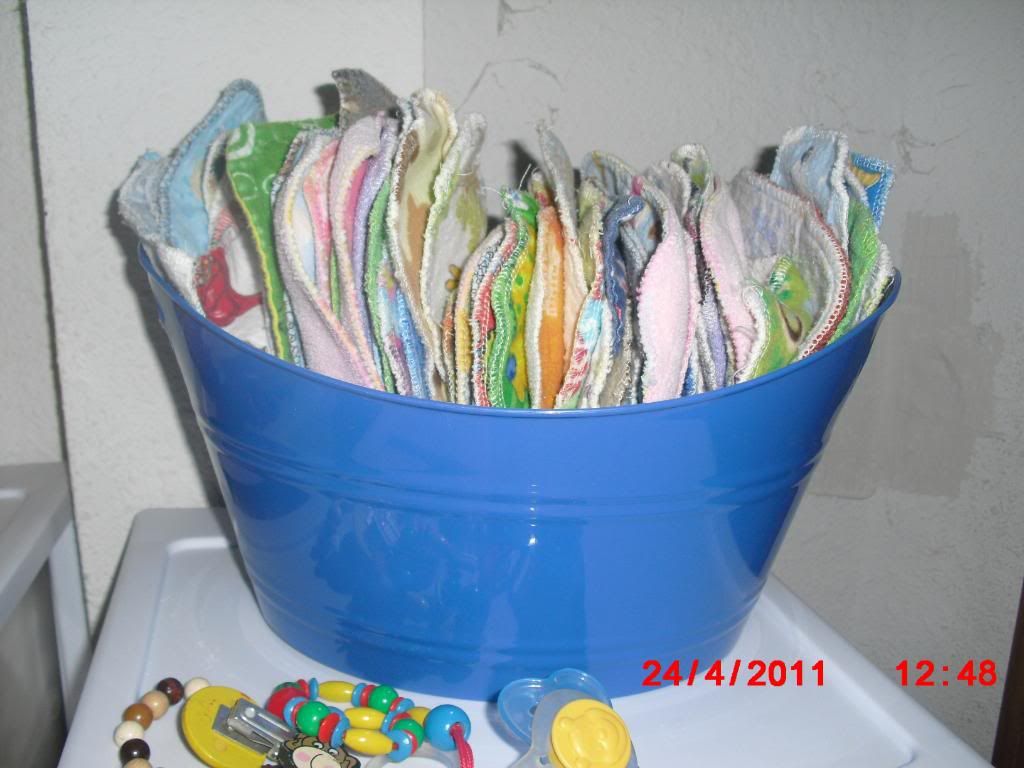 they fill it in about three days which works WELL for my wash routine !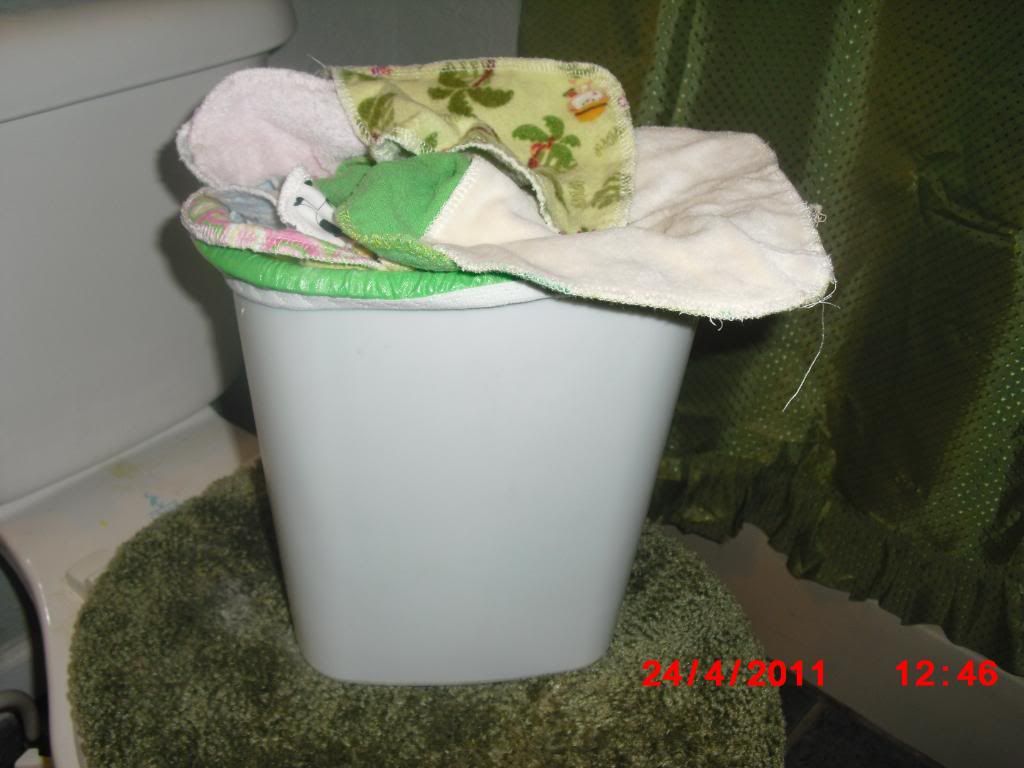 There basket of wipes is on the toilet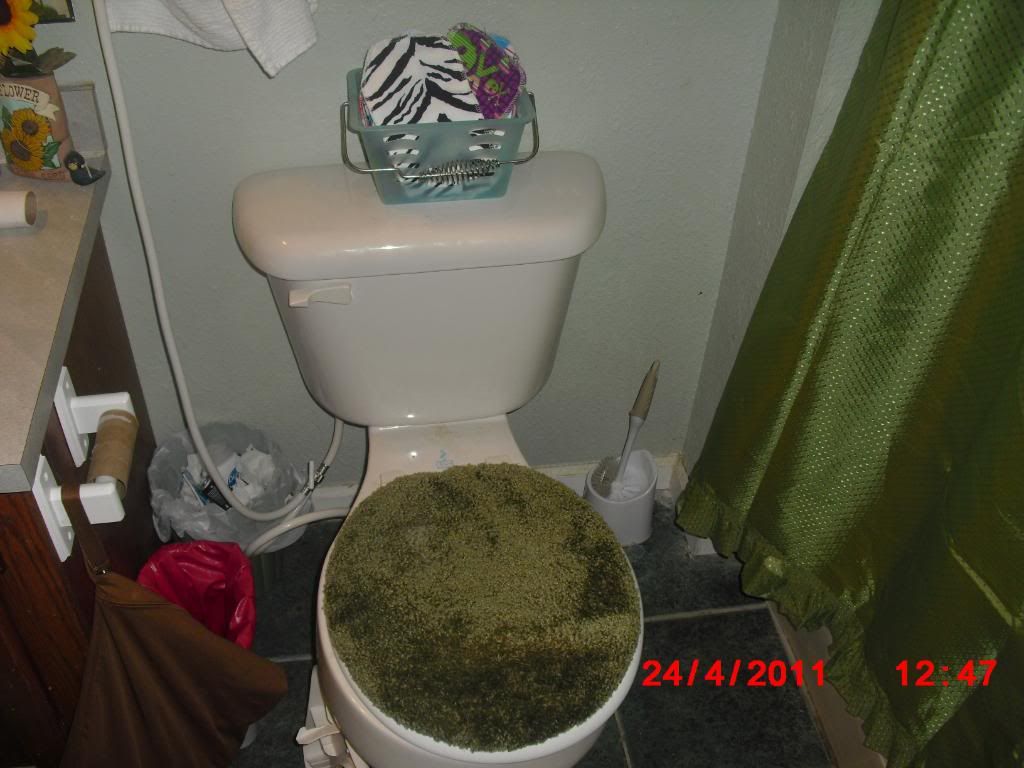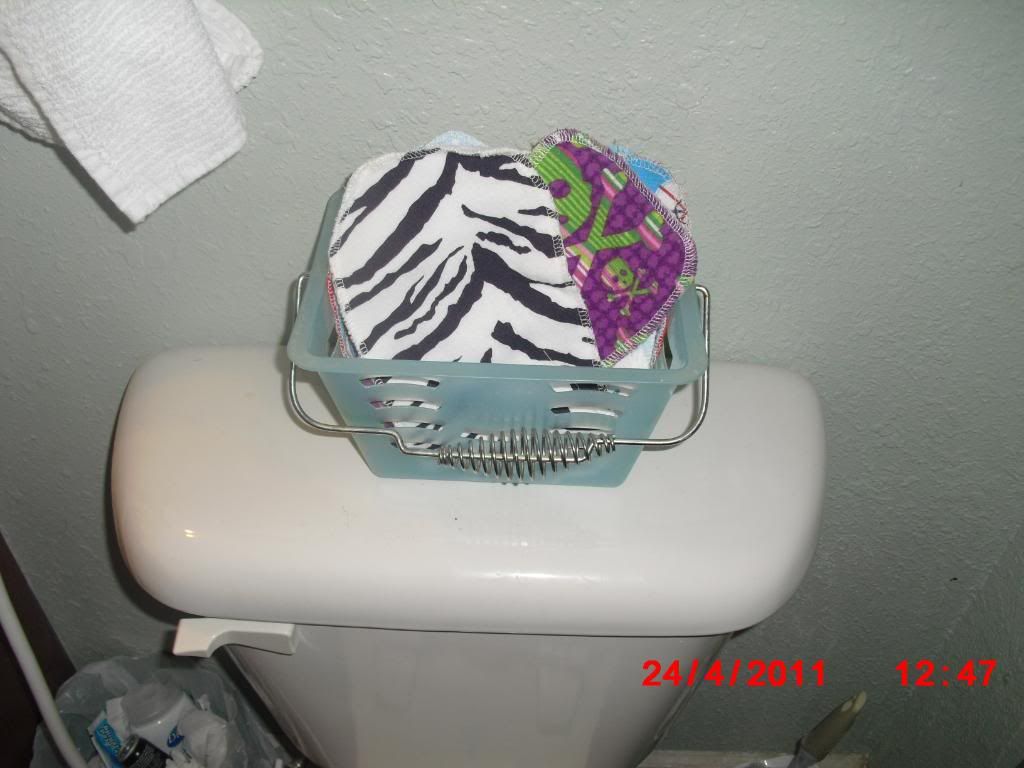 then change the liner it goes beside the toilet knock on wood they have never flushed them and if they do drop one in they call me !! and when i don't replenish and they wind up using DH toilet paper they throw it out instead of flushing it lol DH WONT use these and so there is always TP but its normally high and hidden for just him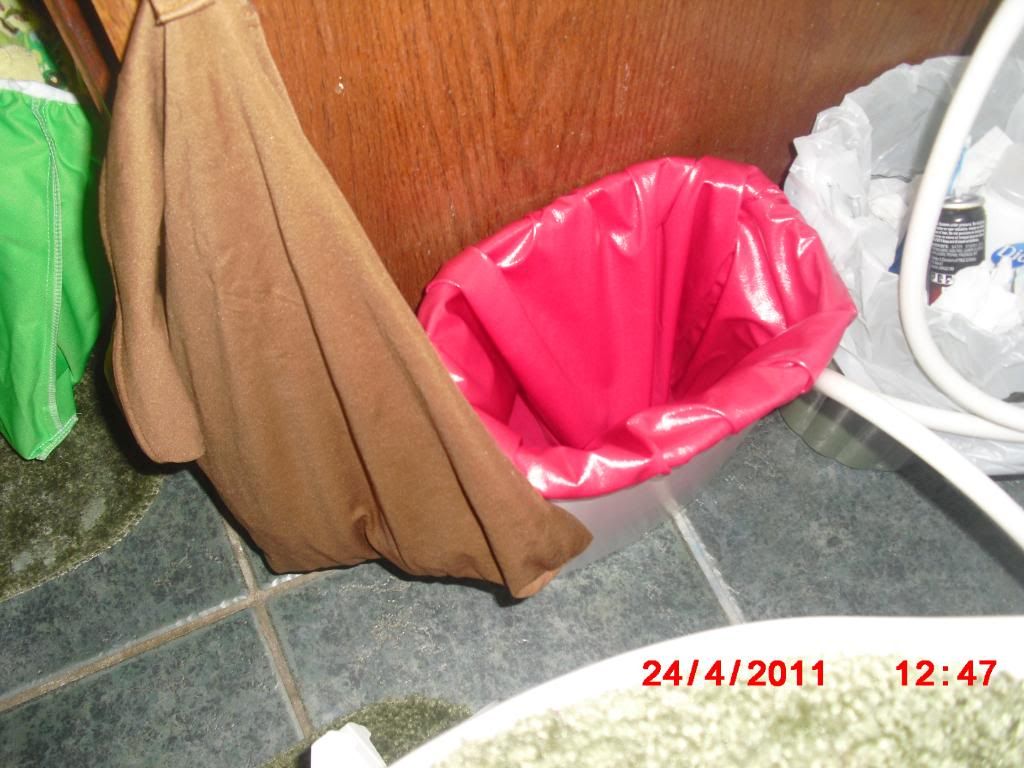 the brown wet bag is for my dirty wipes i have a separate stash i bleach - there under the sink in a container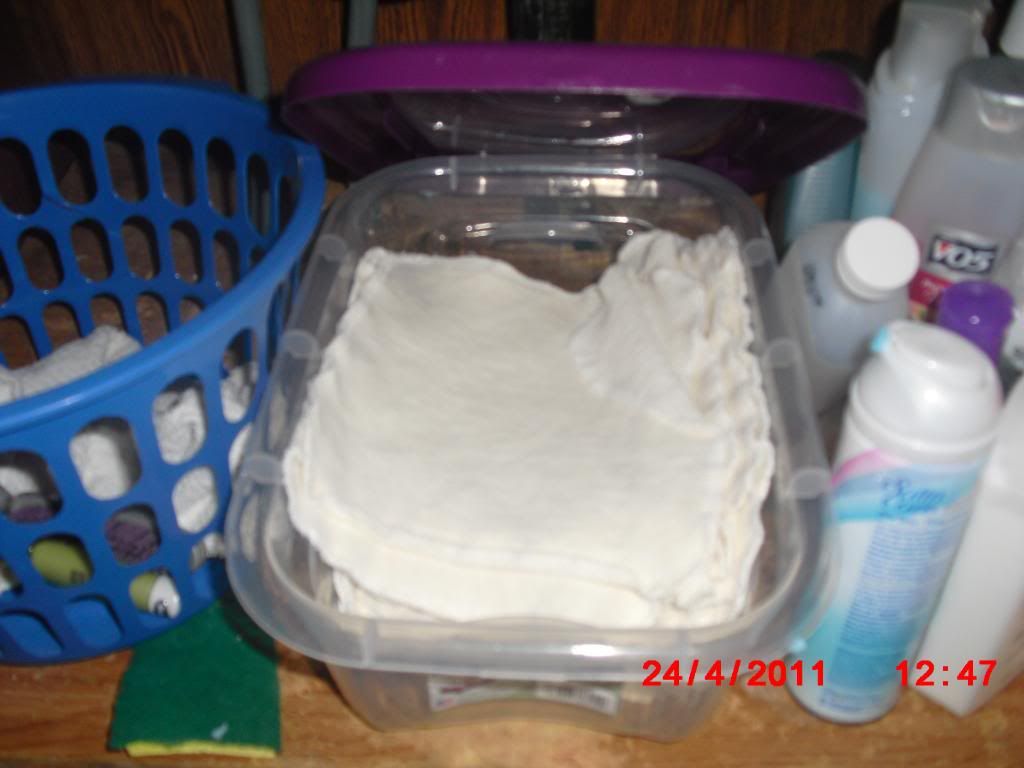 __________________
"I have way to much of everything, But not enough of anything"
"What was, What is and What could of been"
Kayla 9, Alyssa 7, Hanna 6, Tyler 4 & Logan 2 &
May 2014