Apple Bottom Baby RAVE!
---
We got two of these in a trade and I LOVE them. I got two nb/sm sizes to save for the next baby.... they fit Jack. But they are on the last thigh snap and the second to last waist snap.

He's playing in the rain, just ignore the bad picture.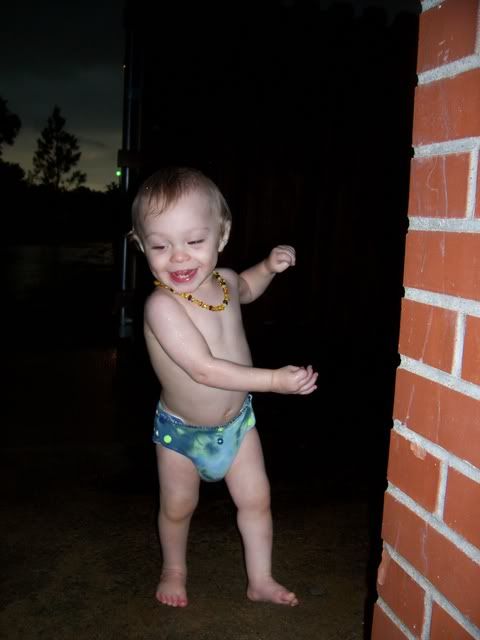 And then inside in the other one.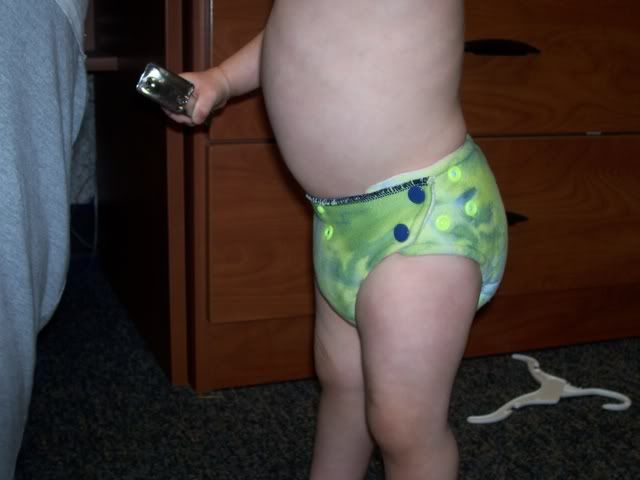 Aren't they the prettiest??
__________________
Tiffany, Mama to the incredible JM (3.25.06) , NC (7.28.10) and EH (9.23.13)
We don't vaccinate, we kept our sons intact, we use cloth diapers, we co-sleep, we extended RF, we breastfeed, but we watch too much tv and I totally dig plastic! Everyone has their issues, lol.