Happy 1 month to my fatty cakes!
---
So, today Rebekah is officially one month old.
I can't believe it has been a month already.

I also can NOT believe this child of mine has gained almost 3 pounds since her birth. She weighed 8 pounds 5 ounces at birth and today at her ped appt weighed 10 pounds 14.4 ounces!!!

She is 21 and 1/2 inches and has a very small head he said.

I think he said 70th % for height and 87th for weight!


Here are some recent pics of my little porker:

her favorite activity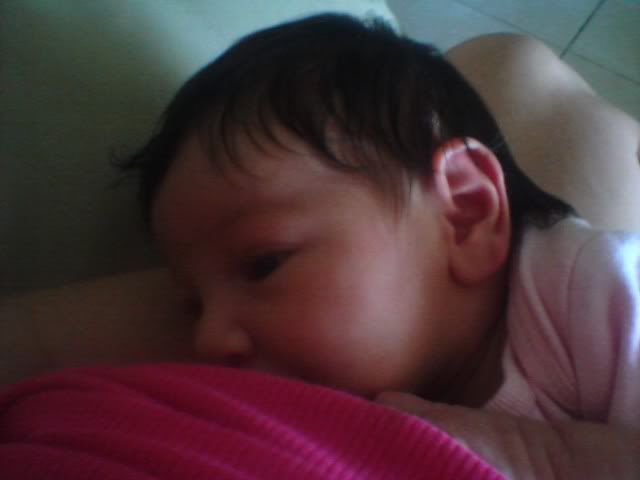 silly faces...we've been practicing smiling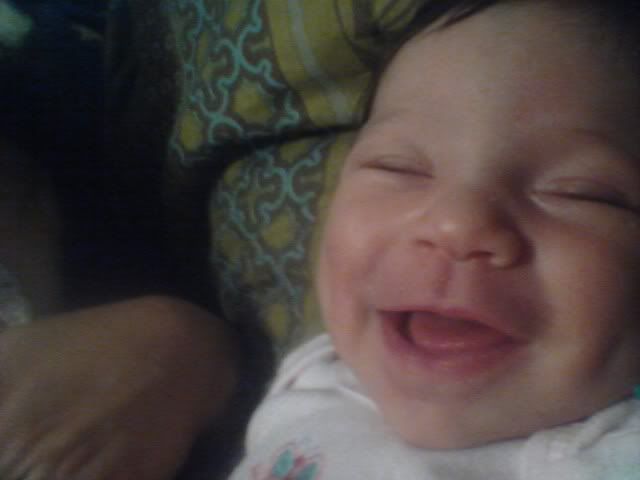 big girls DO cry ...lol!!!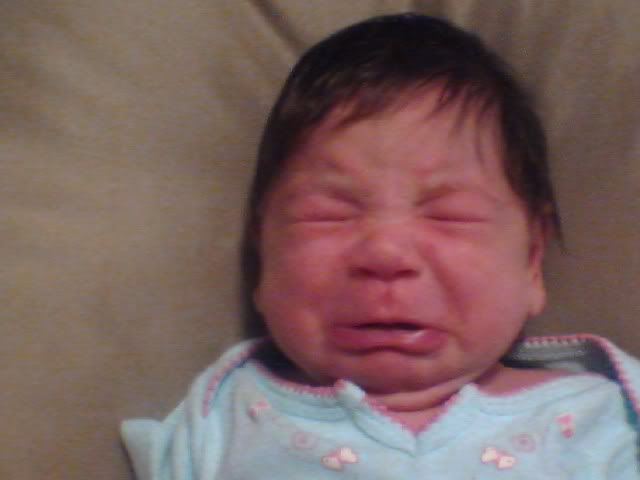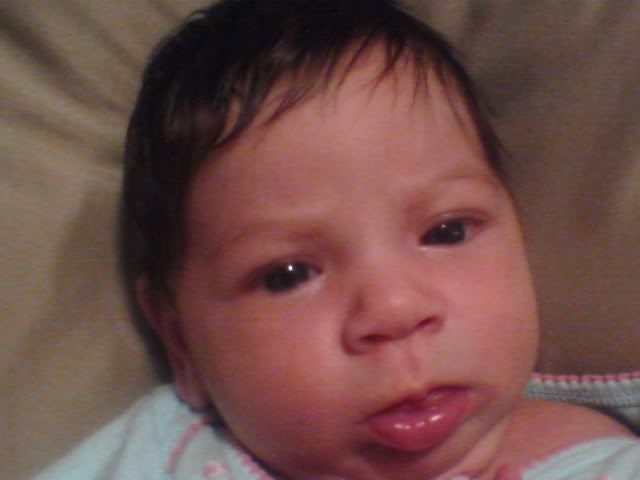 She likes tummy sleeping ( please don't call the ds police
) ...

__________________
Stacey~ loving wife to Angelo; and one very BLESSED mamma to EIGHT wonderful kids!
Blessing number NINE due Feb 2014
We love him, because he first loved us.<>< 1 John 4:19