Artwork - instock/custom/semi-custom
---
Still on my quest for a wahm job. Art is what I love to do, it was my college major after all and the only thing I would consider going back to school/taking more classes for.

So I was wondering if there was any interest in my *style* of art. It's still evolving, and these pictures are terrible, I'm embarrassed to post them
but it's what I have at the moment so here goes. Some are in progress as well. (It seems that I always think to take a picture when it's dark or cloudy outside.)

Examples:
Watercolor, my new found love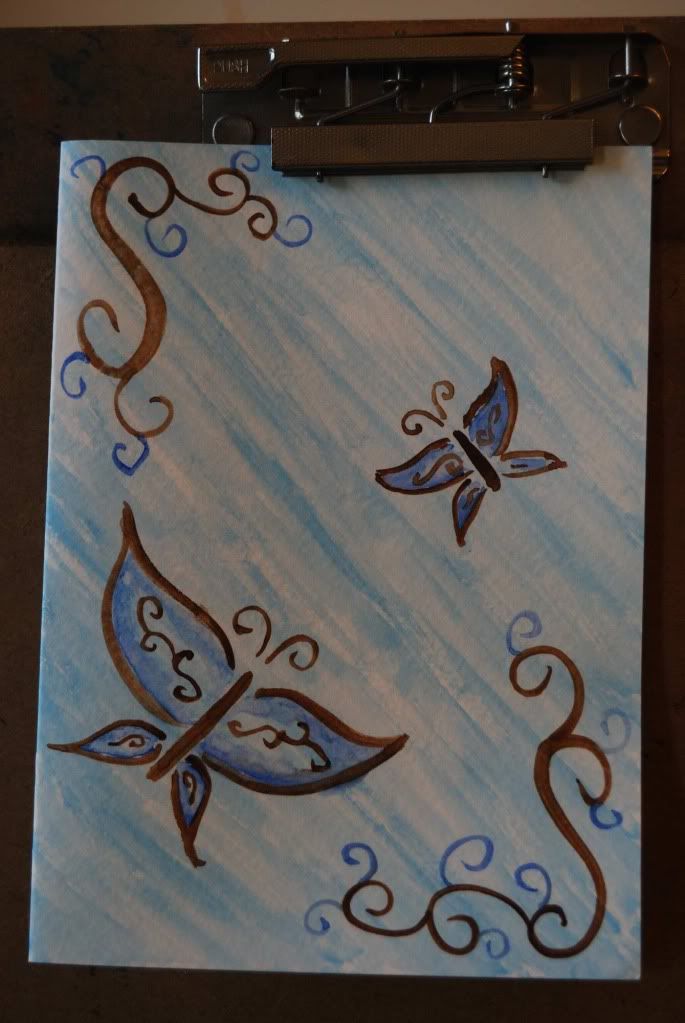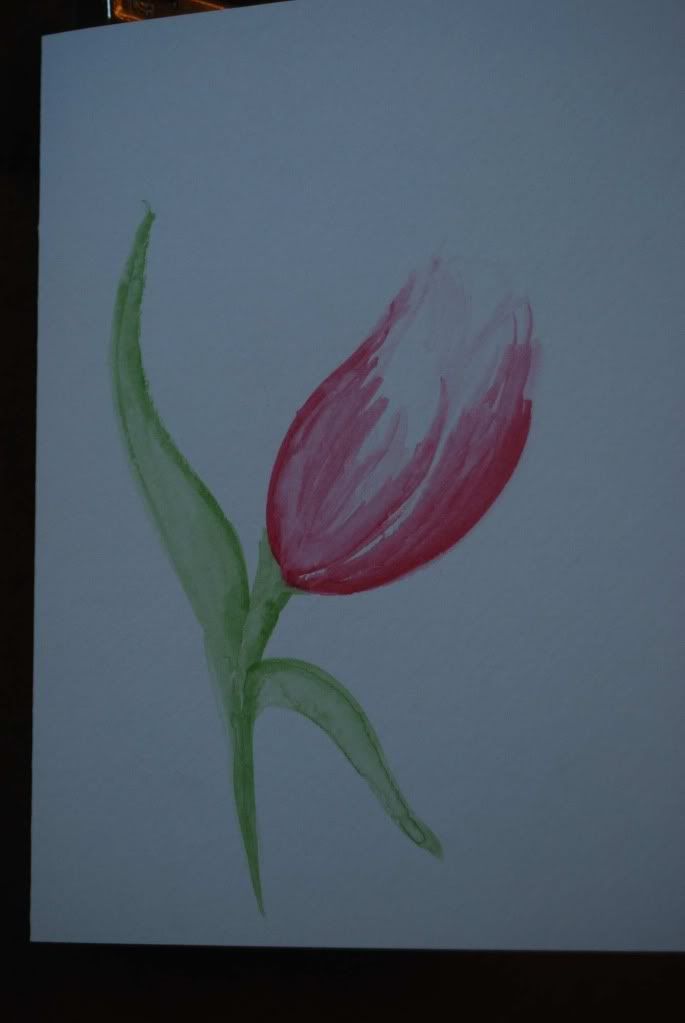 Acrylic:
This one is a work in progress.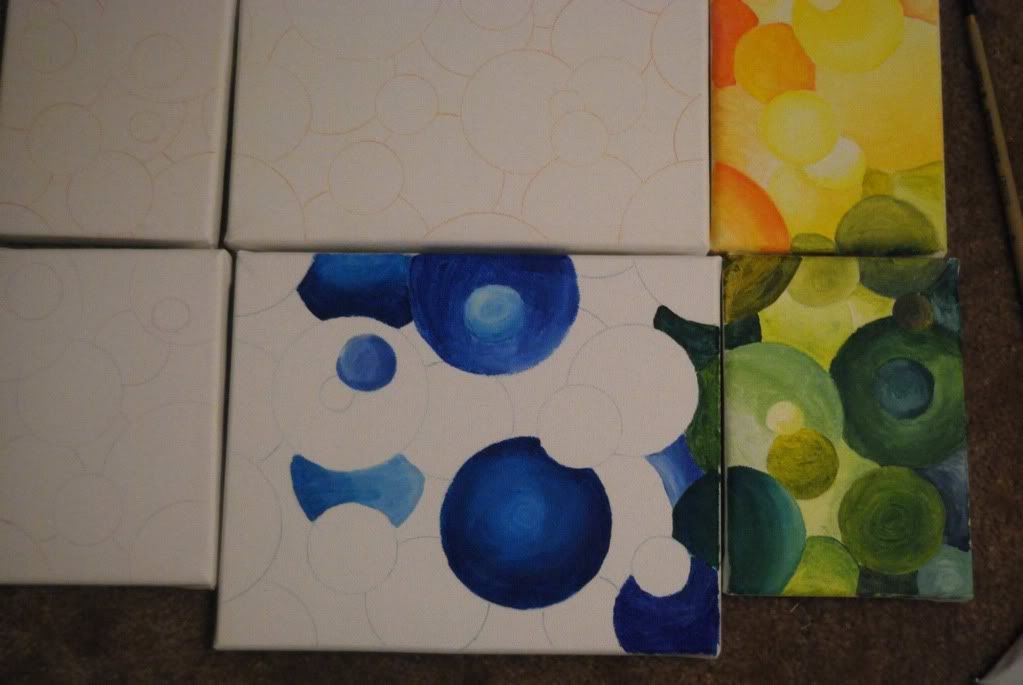 Oil:
Another wip.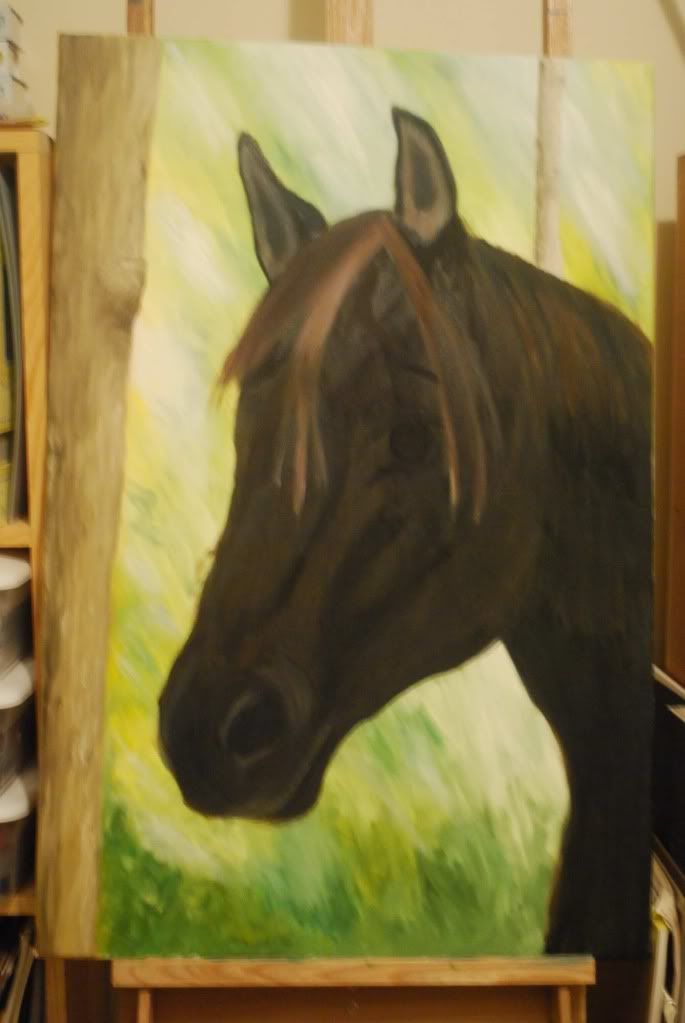 I have many other pieces I could use as examples, just no pictures of them right now. Really need to get a portfolio made.

Anyway I was thinking of offering greeting cards (like the watercolor ones shown above) as well as painting on canvas and masonite (a type of hardboard that would survive shipping + toddlers).

Opinions please?