Re: How long can you hide a belly? *pics anyone*?
---
I think it all depends on how you carry. I wasn't trying to hide my belly but there were people that didn't notice until I was full term.

Me at 35 weeks. My DS was 9lbs, so was easily 6+ lbs here!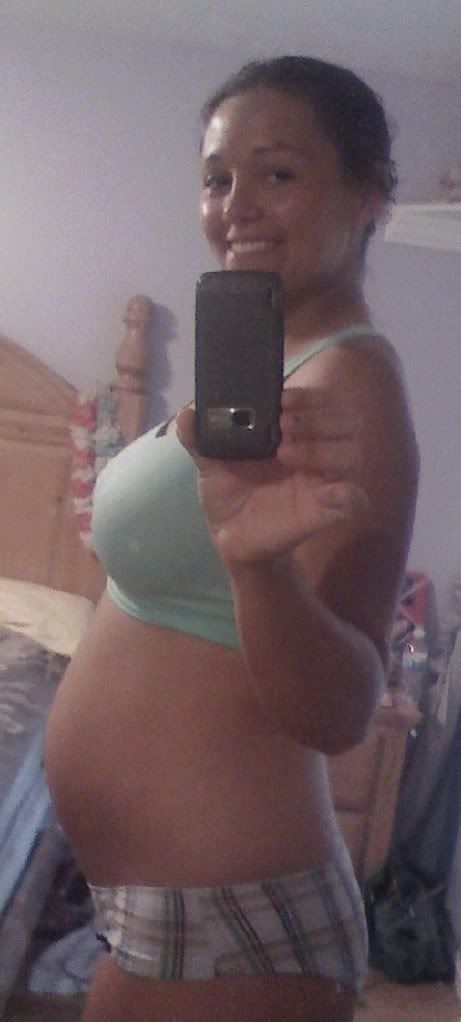 __________________
Single Mommy to my 3 year old DS born all natural. We are a Cosleeping, Breastfeeding
, Babywearing
Non-Vaxing DUO!!
---
Last edited by Connor; 07-01-2011 at

04:22 PM

.