first use of bought pattern
---
i've never used a 'real' pattern till now. i made this for a friend's dd's birthday. and she's a size 2..so need of a pattern. lol i didnt put on the sleeves. and i added a tie at the waist. just wondering.. how long does it usually take yall to make a pair of pants or a dress like this?? took me 3 days!! well i was doing 50 other things also.
i just felt like i took a loooong time to make these.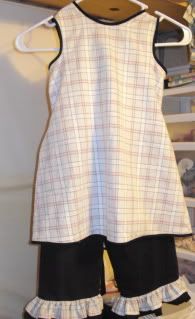 same material made 2 pillowcase tops also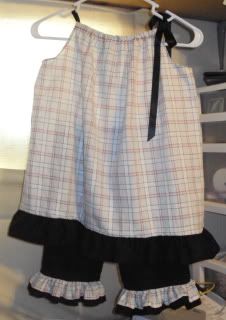 i made this white dress(pillowcase) in april and the second time she wore it she ripped the butt out...so i finally fixed it and made the ruffle pants(sheets) i cut out in april also..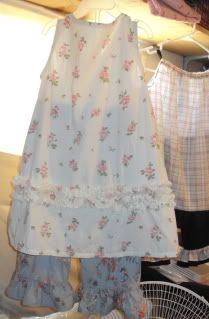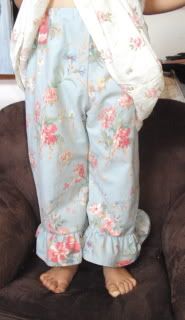 what does 100yds of fabric look like drying??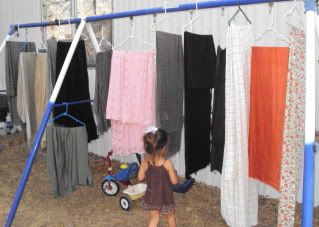 upcycled tshirt i love this one.so soft!! wish i could wear it..


had stain on front of new white t..so course had to fix that.

found these jeans and had to make a skirt. i love jean skirts.. white eyelet and has lil eyelet roses on side.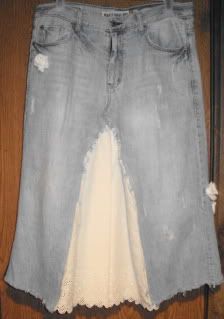 and one more shirt/dress super soft also..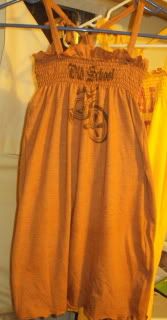 thanks fer lookin!!!
__________________
wifey to that
man(19yrs),momma to that
boy(18)and my dd 3-29-08
i'm a granny 7-10-11!!