Recent recycled woolies - scrappies, footies, and Heather Ross dream bikes
---
Girly scrappy soaker
This was a custom soaker - love how it turned out... so mod and yet so warm and cozy.


Scrappy cashmere A-line skirt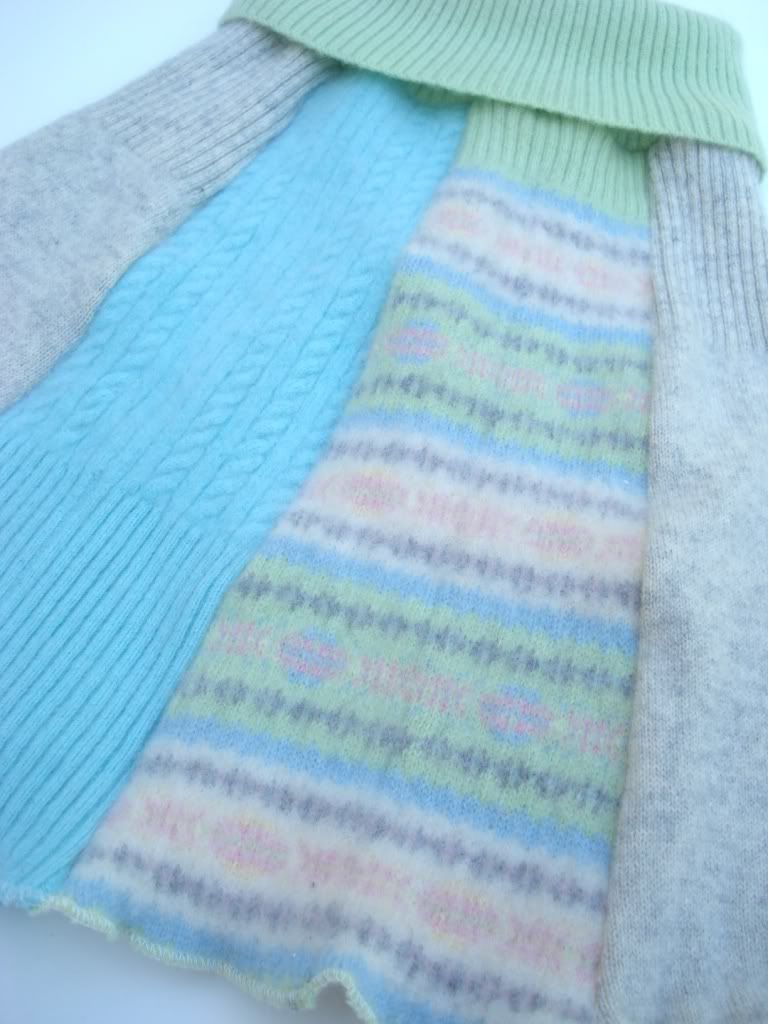 Heather Ross Dream Bikes longies set
Snow Princess longies


Japanese slogan circles newborn footies
These are so teeny and cute! Can't believe my LO was ever this size!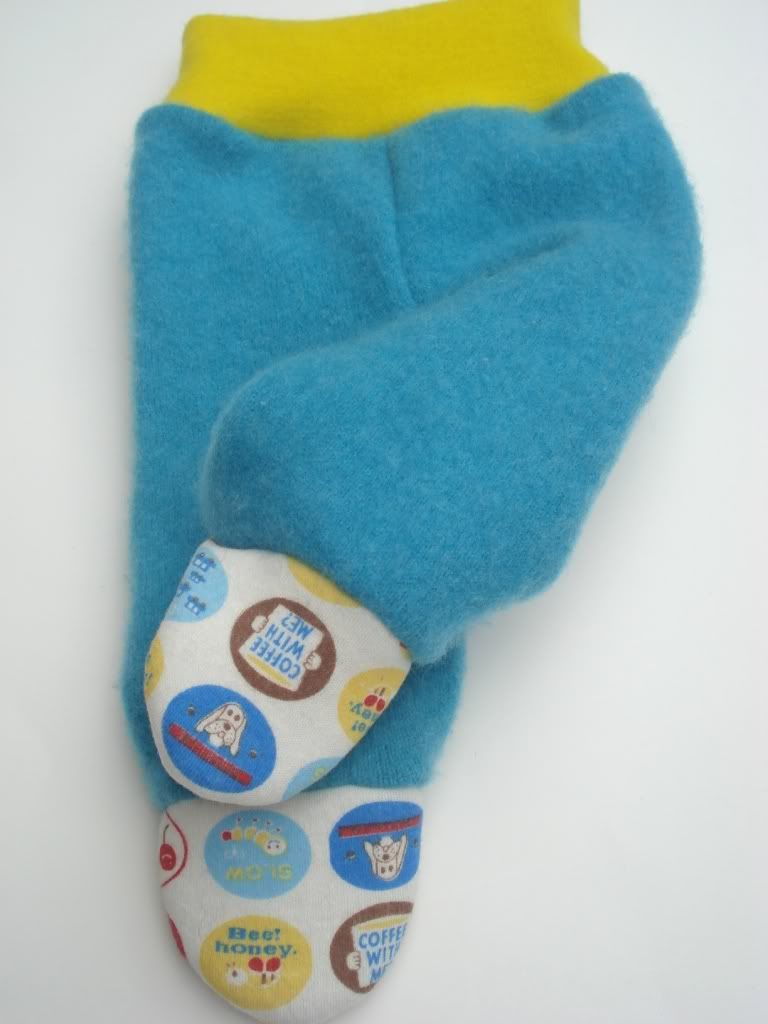 __________________
Mama to 2 munchkins, loving wife to P
, who supports me in all I do.
FSOT
Thirsties, Niji cotton, wool wrap, Imse Vimse
SPOTS - new Thirsties and more
ISO Jujube, Carters, Gymboree, Zutano girl clothes 18 months