AIOs and recycled woolies
---
Sorry the pics are not great. My camera cord is broke so I had my dd take pics with her phone.
I made these two a few months back. Two nb AIOs with PUL outer, flannel inner, sewn in folding soaker, side snapping.



Size medium AIO, purple PUL outer, pink minky inner, sewn in flapper soaker, front snapping.



Size large AIO, forest green PUL, monkey flannel inner, sewn in flapper soaker, touch tape closure.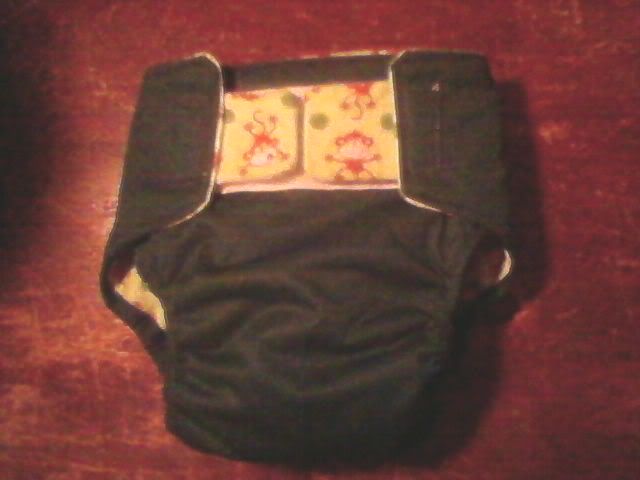 Size small happy face woolie long shorts. I think this was lambswool. My oldest dd designed and cut out the face. I did the sewing.



Size small blue woolie long shorts/capris.



Size medium longies made from a super soft Eddie Bauer lambswool sweater. They're black, it's a really bad pic!!


Thanks for looking.

ETA: On the three AIOs with flannel inners, I made the PUL a little bigger in the leg area so it would fold over a bit and hopefully keep it from wicking. I made one for my sister to test (no pics, dang it!!) and she said it worked great.
Advertisement
__________________
Jeanie, wife of Paul, mommy of Aurora-20 and married (5/23/94), Oliver-18 (12/27/95), Simon-15 (9/11/98), Savannah-14 (4/9/00), Harrison-11 (2/26/03), Genevieve-9 (2/24/05), and Sebastian-6 (4/24/08), Precious Baby Girl (lost 8/10), Magnus-(4/26/14)
---
Last edited by mommyfrog; 10-29-2011 at

10:23 AM

.