CARTER'S- 3-12 months- Christmas- Outfits- Pajamas- some NWT!
---
Shipping only to the US.
All prices are postage paid, purchases over $50 also include insurance.
Items are from a pet friendly smoke free home.

As you can see my daughter had a very large wardrobe- some things weren't worn at all! I can reduce prices on multiple lots for combined shipping!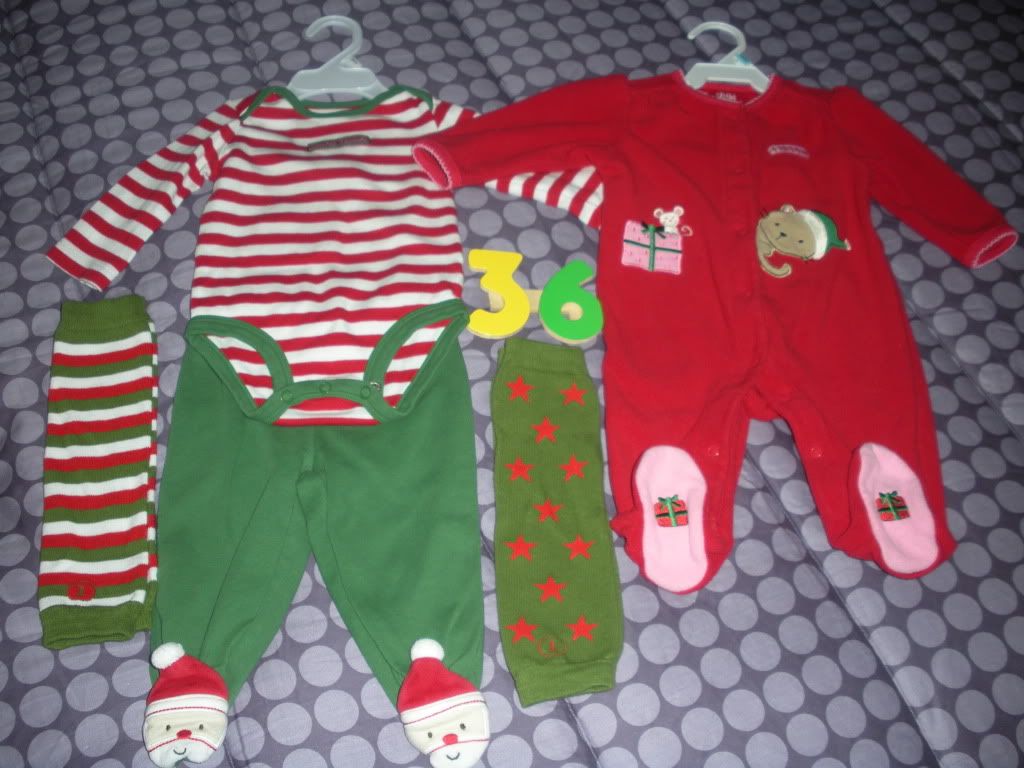 3-6 months EUC Carter's sleeper, EUC Carter's Christmas outfit, & 2 pairs of washed only babylegs $20ppd




Dwell studios 3-6 months sleeper and 3 bibs- new- washed only $12ppd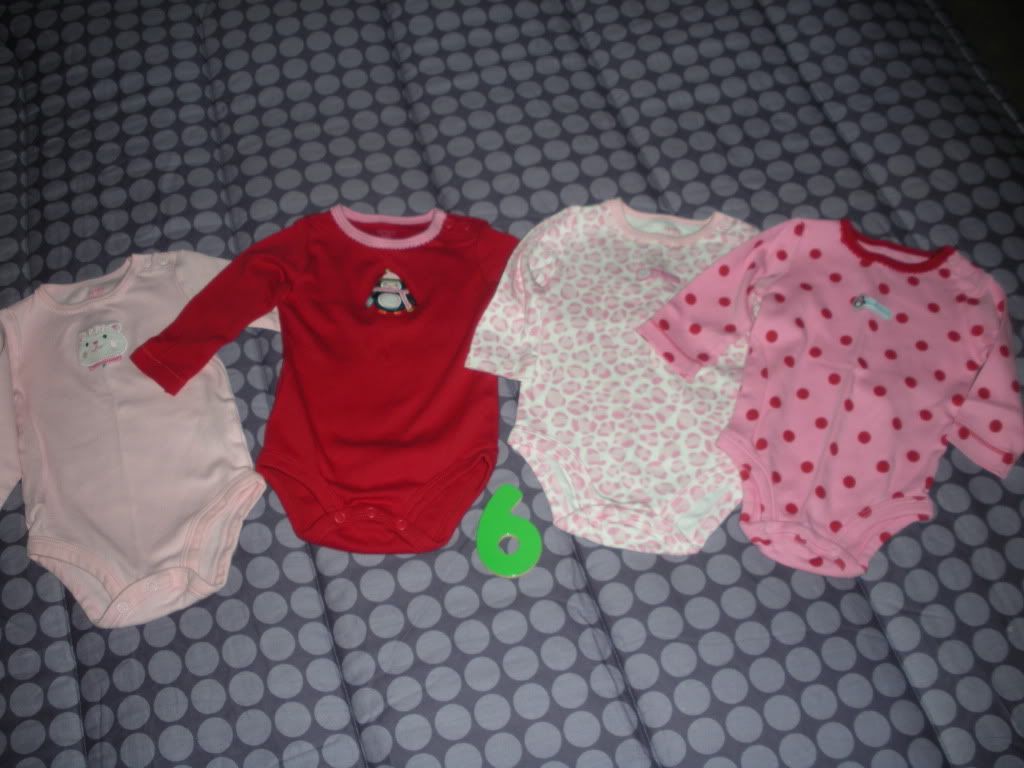 4 6 month Carter's long sleeve shirts- never worn- washed only 4 for $16ppd



2 Carters 6 month sweaters- EUC/GUC $10ppd for both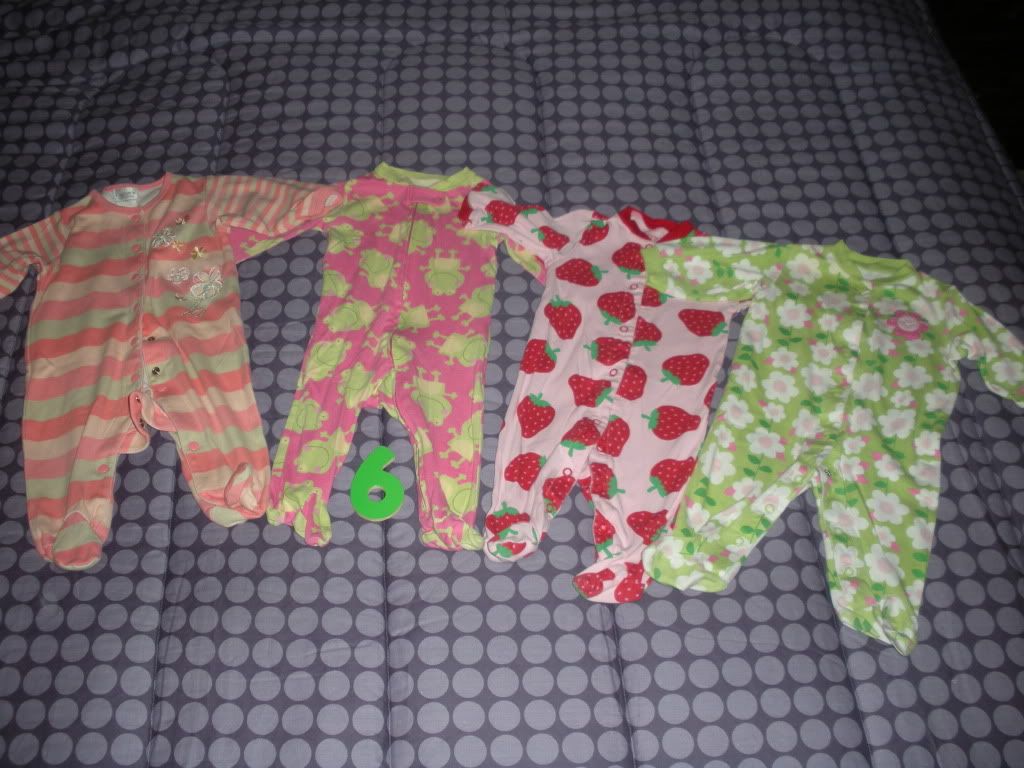 4 Carter's 6 month sleepers VGUC $16ppd



2 like new 4 piece 6 month Carter's sets both for $15ppd



VGUC 9 month Carter's Christmas set- only flaw is a bleach mark which is making a hole on middle snap on onesie $12ppd



4 like new Carter's 9 month outfits 2 pink ones available for $8ppd




12 month NWT fleece Carter's outfit with LS onesie shirts $15ppd



Carter's VGUC 12 month fleece pajamas/ Carter's EUC 12 month outfit pj's sold- outfit on right for $4ppd



2 pairs NIP babylegs sold




2 NWT Carter's 9 month outfits both sold



5 EUC Carter's 9 month outfits all sold
__________________
LA RN and Mom to J '00, S '03, P '05 (CLW at 37 months), G '08 by VBAC (CLW at 21 months),
& M '10 by VBAC (CLW at 43 months)!
Formerly tandem & bfing for a combined total of nearly 11 years! Also cloth diapering & baby wearing
My HUGE FSOT
---
Last edited by 4boys1girlforme; 01-23-2012 at

01:57 PM

.