overdue rave for kaysie! (and here are the pics)
---
Kaysie (wacky alpacky) dyed me some yarn to match a shirt i had. She was so sweet to work with and when i realized i didn't order enough (after being about two inches short on each leg) she even quickly made me some more and sent it right out so i could finish the project! It was my first experience with Gaia Bulky (which is why i didn't order enough in the first place) and i LOVE it! They are so yummy.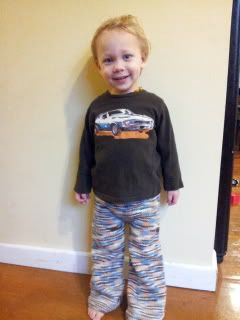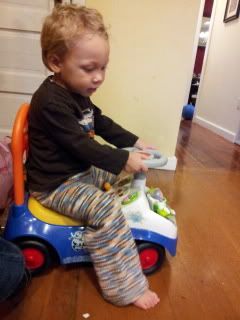 And earlier i found my newly turned two year old here! We seem to have different ideas about what is safe!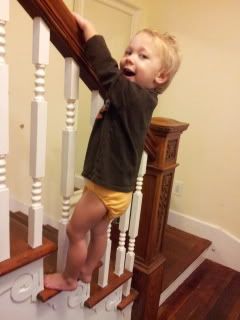 __________________
i
my boys! Accimus 08.05, Judah Bear 01.08 and Titus Hawk 11.09 And expecting our first PINK baby March '13
Will knit for yarn!