new Thirsties All in One Comparison pictures
---
A lot of people have been asking about how these compare and trimness, etc. so I wanted to post some info and pics. These are an all in one with a "flap" so that you can insert extra inserts and so they will dry faster. The material is a stay dry fleece and these are pretty trim. I keep comparing them to BG 3.0 all in ones- they are very similar as far as trimness, but the 3.0 is just a tiny bit more trim.


These come in sizes one and two- size one goes to about 9 months. They are available in both snap an aplix and come in all the normal prints and colors that Thirsties carries, but not cool stripes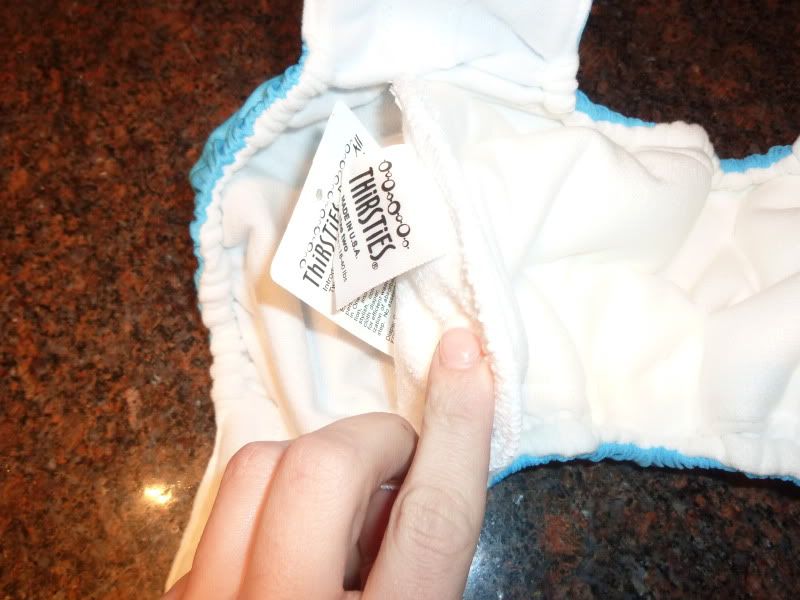 compared to GroVia all in one in sizes one and two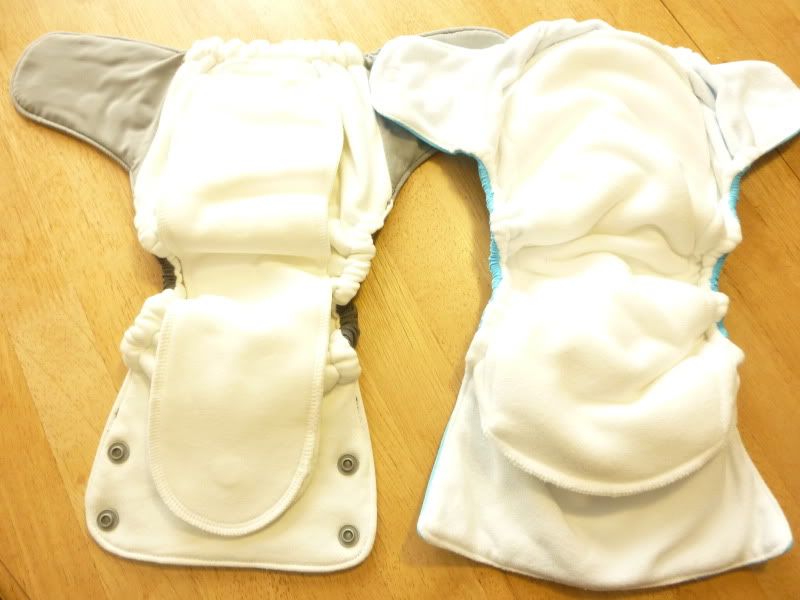 insides
compared to BG 3.0 AIO M and BG 4.0 pocket


compared to BG 3.0 AIO inside view


ETA:
so after trying these on, I like the fit! The aplix seems to work better with my guy, as he's 30 lbs. It fits well, but the snaps version seems like he will outgrow it pretty soon (the aplix has more room to grow). For smaller babies this wouldn't matter.
Here are the pics on my guy- his eczema was flaring up in spots, so what appears to be ketchup or dirt is actually just his skin..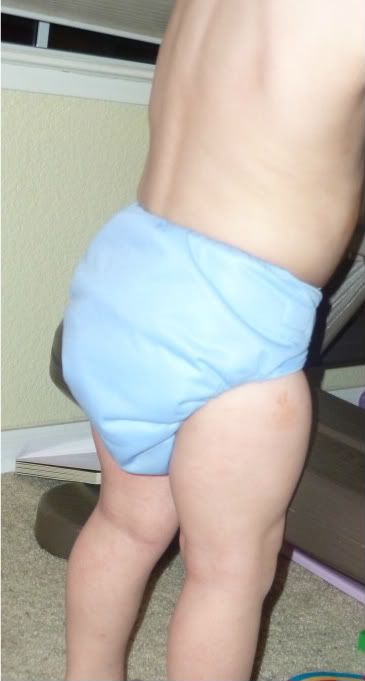 __________________
mama of two lovely kids!
---
Last edited by Zepp; 01-18-2012 at

08:24 PM

.