Registered Users
NAARTJIE, HELLO KITTY, JACKETS, GAP, Jeans, and MORE!!
---
I have some great clothing for sale. Paypal only, please. Shipping included to a US address. Thanks for looking!!




Boutique tunic, sooo cute. Black leggings. Both size 4, fits more like a 3 (and is a long and lean fit). Black leggings have lace trim. GUC, just some wash wear, pilling. $9ppd for both!

Front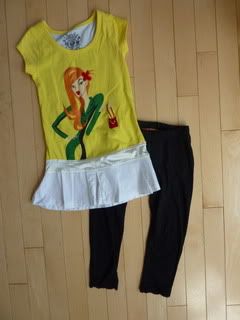 Back











Dress, size 4T. Poly/spandex blend, very light and stretchy. Cute bright colors for spring and summer. Ties in the back. NWT $9ppd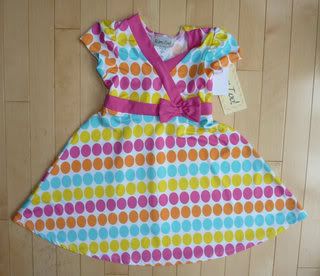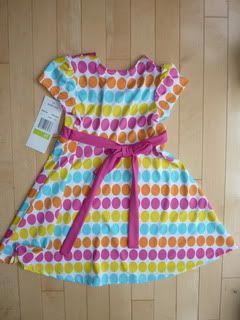 Carter's Tee, size 5 (fits more like a 4). Cute bubble gum machine applique. GUC $4ppd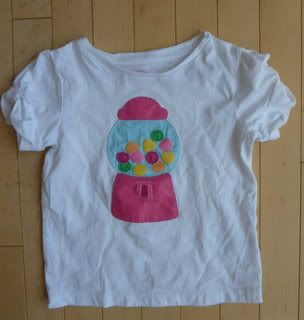 Carter's Shorts and Tee. Shorts size 3T, elastic at the back waist, snap in the front. Tee size 4 (more like a 3), light pink with cute applique strawberry. Love this outfit, reminded me of boden! GUC, just wash wear and fading. $7ppd for both! SOLD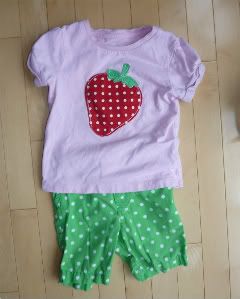 Hello Kitty jeans from H&M, size 3-4 years. Adjustable waist, cute Hello Kitty snap closure at front and Helly Kitty embroidery on back pocket. GUC, just some fading. $8ppd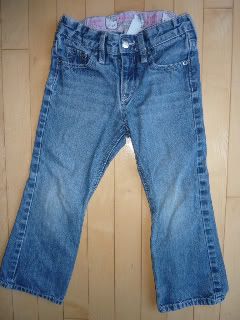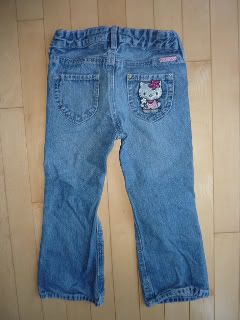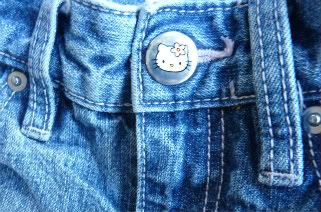 Hello Kitty skirt from H&M, size 4-5 years. Cute denim skirt with sort of a bleach effect. Lined in cotton hello kitty fabric and an inch or so hangs below the denim. Hello kitty snaps and adorable hello kitty embroidery on the pockets. Waist has elastic at the back, so it has a range it will fit. VGUC $9ppd


Front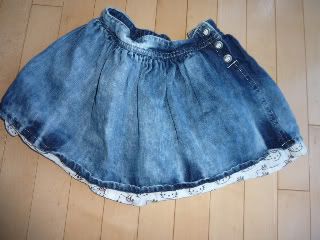 Back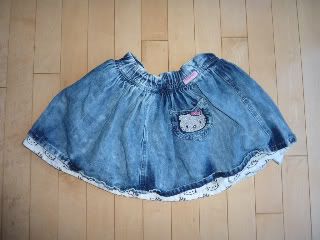 Gymboree size 4. Rollerskate tee with button wheels. VVGUC $6ppd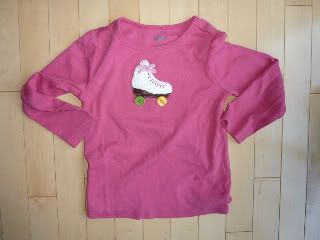 Crazy 8 Pin cord shorts, sweater vest and tights. Shorts and vest size 3 years, tights size 2-3 years. Gymboree turtleneck size 3. All NWT. Three crazy 8 pieces all from the same line, the gymbo turtleneck is not the exact shade of brown, but it works. I just realized that I have ANOTHER pair of tights for this set. Gymbo size 2-3. All pieces mix and match.
SO cute, great for fall!! $24ppd for ALL!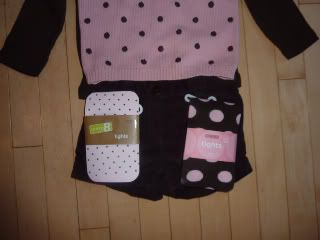 Gymboree shorts size 3, Top size 2T. White cut offs with adjustable waist and fringe. Top is reversible and has 2 snap adjustments at neck and elastic in the back. Very cute! Both in VGUC. $14ppd for both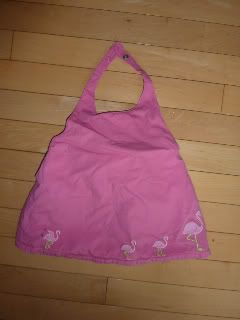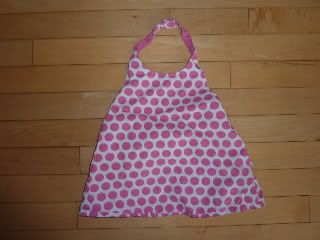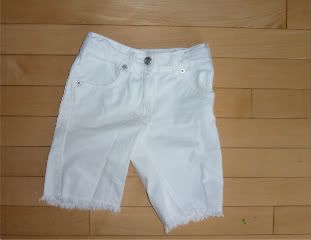 Naartjie hoodie and cords, size 4. Hoodie in GUC, some wash wear and some runs or pulls on the ribbon trim. Elastic waist cords, VGUC, love the details on these, pockets, applique flower, ruffle hem. $10ppd for bothSOLD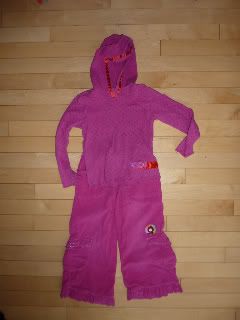 Gymboree Birthday Girl shirt, size 5T (that I think fits like a 4). VGUC, I think it was only worn once. $5ppd







Gap Ice skate sweater, size 4. NWT. Gorgeous turtleneck sweater. $12ppd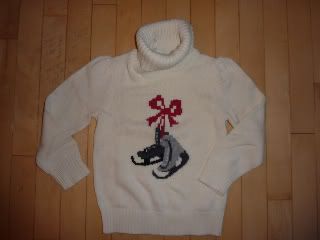 miniBoden flip flop tee, size 3-4 years. GUC, some fading and wash wear. $7ppd








Keedo Yummy Set, size XS (3T).NWT Love this, had it in several sizes and colors.
Lightweight, gauzy cotton. So perfect for very hot days. Swing top with cute ties on the sides and shorts with elastic waist. $16ppd








I have 3 Keedo dresses, all size XS (3T). All in GUC to VGUC, just some wash wear. Gauzy lightweight cotton with cotton knit. Tank dress has cotton knit ruffle at bottom. Two dresses with cap sleeves have knit cotton bodices. Awesome summer dresses!! $12ppd each ONLY TANK DRESS IS LEFT!!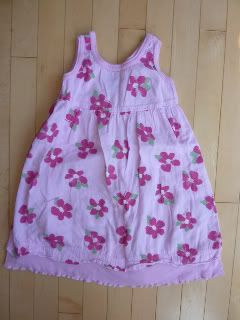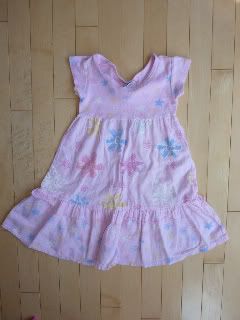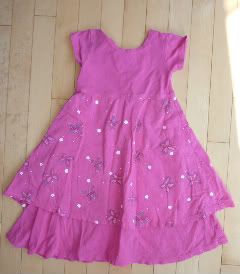 Green Cotton dress, size 3T. This can fit from about size 2 to 4, the dress will be longer for a 2 and then can be worn as a tunic top as she grows.
Looks great with pink leggings or tights. Chocolate brown with pink polka dots. I think this was from Garnet Hill. GUC to VGUC, just a bit of wear, but this cotton is so nice and soft and holds up well. $10ppd








Gymboree Cherry set, skirt size 2T, tee size 3. VGUC $11ppd for both
SOLD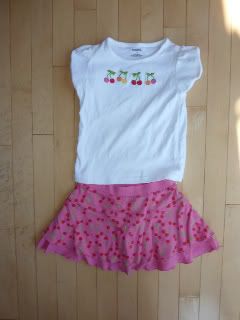 Gymboree denim shorts with jewel detail. Size 4. Adjustable waist, VGUC. $7ppd
I also have the sandals that match these, size 9






Old Navy denim skirt, size 2T. Adjustable waist, VGUC. $5ppd












BabyGap size 3 years. Cool denim Gap jacket which was frou-frou-ed up after the fact. Bought at an art/craft festival. Has 2% spandex for a little stretch. All of the patches/appliques are original to the jacket, only the trim at the collar and cuffs were added. Sooo cute for your girly girl! Like new. $19ppd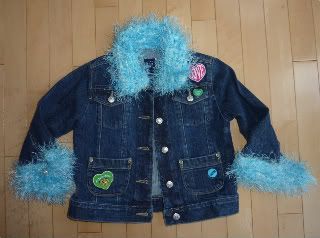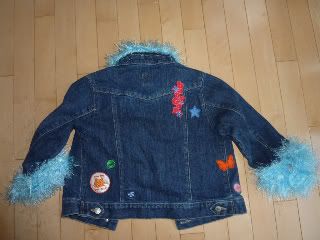 Denim jacket with some bling! Squeeze jeans brand? Not sure what that is but I bought it at Nordstrom. Size 5, fit more like a 4-5, I thought. All buttons and hardware has cool crystal/rhinestone like stones. Adds just enough girly cute to this jacket. Cute pocket detail on left arm. EUC $16ppd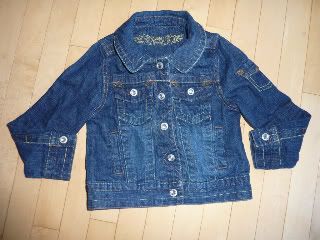 Gymboree Heart Quilted Jacket. Size Small, which is supposed to be a 5-6, but I think this fit more like a 4-5. Corduroy at collar, cuffs, and trim. Elastic in back to give it a girly fit. Great spring or fall jacket. VGUC, my daughter's name is written on the tag. $12ppd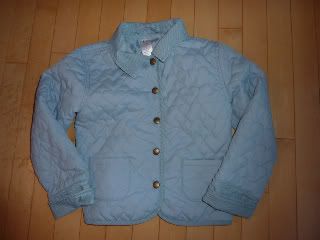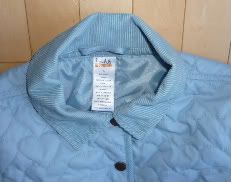 Discount for multiple items. I have a lot for sale now, take a look!
__________________
Jen, Mama to Jonah
Ella
and Nate
---
Last edited by KensJen; 03-12-2013 at

12:05 PM

.