Registered Users
IHA: boy Pumas sz6, pocket dipes, L yoga pants ISO: Tag Jr bks
---
Hoverers: I'm MOVING--MAKE ME AN OFFER!!! IHA: Itunes and AMC gift cards, sound machine, Trumpette socks, mama cloth, Hotsling, NWT scarf, OS pocket dipes, sz 6 toddler boy Pumas, sz 7.5 Stride Rites, celtic goblets, sz L yoga pants, yoga towel, watch, make-up bag

I usually ship the next day after confirmed trade. We're a smoke-free, pet-loving house. If you don't see anything on my ISO, feel free to send me your list...never know what I might find.

IHA:
Conair infant sound machine-clock face plastic is shattered, but sounds work perfectly and I believe the clock still works, just the plastic covering got smashed somehow. Includes white noise sound and lots of other nature sounds. I loved it so much, I bought 2 (one for our house and 1 for daycare/traveling). Now, my poor-sleeping infant has turned into a 2 1/2yo and no longer needs the added sound to sleep.

NIP Playtex drop-in bottle with some drop-ins

2 $10 Itunes gift cards and 1 $10 AMC gift card

VGUC older-style Hotslings pouch sling, sateen stretch, sz 5 in a turquoise/black print-not the newer adjustable ones...well-loved through two babies, but still lots of life left

For DFW-area, I have an Imaginext Dragon Fortress and dragon and some men-way too big to ship though.

flossers for people with braces-just got my lower retainer off, so no more braces for me

New Stride Rite Trent sneakers in 7 1/2M, grey

NWT scarf
set of 3 Fisher Price activity blocks (3rd one is letter C, not shown)
set of Trumpette socks, sz 12-24 mos
Bumkins bibs
size 13 One Step Ahead NWT swim shoes
GUC mama cloth with inserts
new small animal print (tan/black) make-up bag
EUC NY&Co grey yoga pants, sz. L (88% polyester, 12%spandex)


a stash of GUC pocket diapers that I'm considering thinning, mostly aplix OS dipes-will trade for things on my ISO, but haven't decided to sell yet. I have BG3.0s, Thirsties duo sz2 in blackbird, Blueberries (L and OS).

NIB yoga towel



new large Cetaphil lotion-bought the lotion instead of the cleanser-UGH!

VGUC sz 6 black with yellow stripe Pumas



Anne Klein watch in GUC-in working order, but the white is not fresh anymore on the face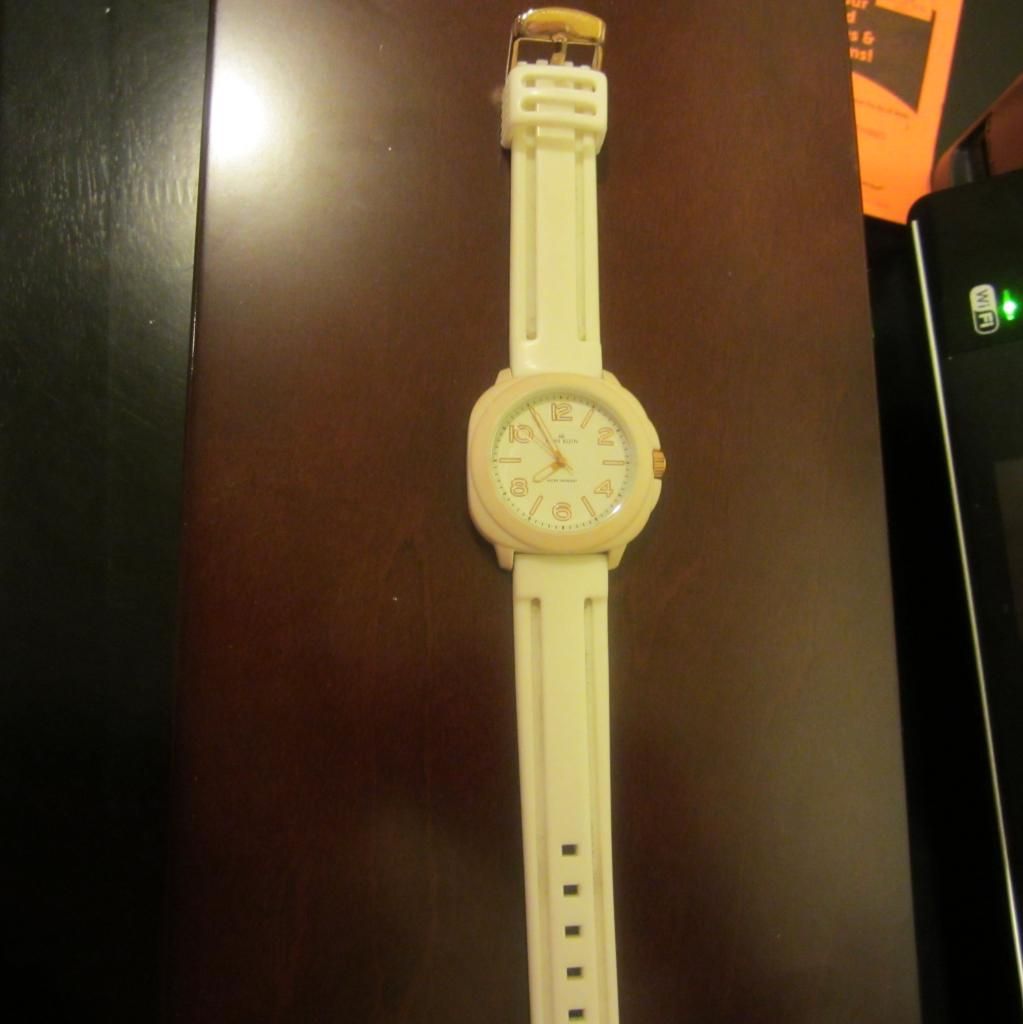 set of 4 new, but not in box, small Design Toscano-brand green stoneware goblets with celtic cross design-Image here: http://www.kaboodle.com/reviews/celt...neware-goblets

magazine subscriptions from Coke Rewards-I've got tons of points and there are a lot of different magazine options on there, so let me know if you are interested and I'll send you the list of available magazines.

ISO: -Here are some things I can think of, but send me your list...the worst I can say is No, thanks.

flip trainers in boy/gn colors or will consider other trainers for 2T-size boy
ThinkBaby or SportBaby sunscreen, spf30 or higher
Melissa and Doug travel games-especially hangman
if in DFW-area, looking for a drumset
Tag Jr books
small CD player for son's room
dress-up clothes for 2yr old boy-we have a lot, but always looking for more--interested in police officer
10 inch Thor or Cpt America electronic action figures
magna-tiles
Boudreaux's Butt Paste
Positive Discipline for Working Parents book
Gap 1969 sz 14r curvy fit dark blue or black wash jeans
Lego City Space Center and Space Shuttle-NIB only, unless you can guarantee all the pieces are there and you have the instructions
Lego City sets for 5yrs-have ambulance and boat
Tag reader books--we have quite a few, but try me!
Cetaphil cleanser-enough for now
Melissa and Doug puppets-would like king, doctor, fireman
Bambi 2 dvd or blu ray
View Master slides
Paypal and gift cards-try me on prices if there is something I have you want.
MarioKart Nintendo wii game
Amazon, Itunes, Ebay, Gap, or Target gift cards
__________________
Allyssa
--mom to
Bennett (09/2007) and
Lachlan (11/2010), 2 dogs & 2 cats, wife to Arty (14 yrs)--a done-with-diapers
, searching for zen, trying to be more green, loves trades, happy-having-a-career mom who tries to do it all!
---
Last edited by AW-R; 05-30-2013 at

07:44 AM

. Reason: added more IHA