Registered Users
MEGA EVERYTHING STASH SALE,BRSB,sbish,Grovia,gdiapers,trainers and MORE!
---
Hi Mamas!
I'm not allowed to post this in FSOT because my PayPal account is based in Germany...
(If some one could link me that would be so great!)
so I will post this here...
However, I WILL BE IN THE US MID APRIL, any diapers that are paid for I will take with and ship from the US, so no added shipping costs!

I have a TON of diapers, many of them were very hard to get (only with ninja stalking techniques...
)

They have been lying in the closet for a while because I never got around to post them here, so give them a wash regardless. We don't have a dryer so some might be a bit stiff from line drying. Condition is always stated, some are NEW, some EUC, ect,some need to be stripped...So here goes:


JUST ADDED:
Disana Knit Wool Soaker, EEUC, only used a couple of times, size 74-80 (6-12 months)
22ppd



EUC Woolybottoms Longies, size S:
20ppd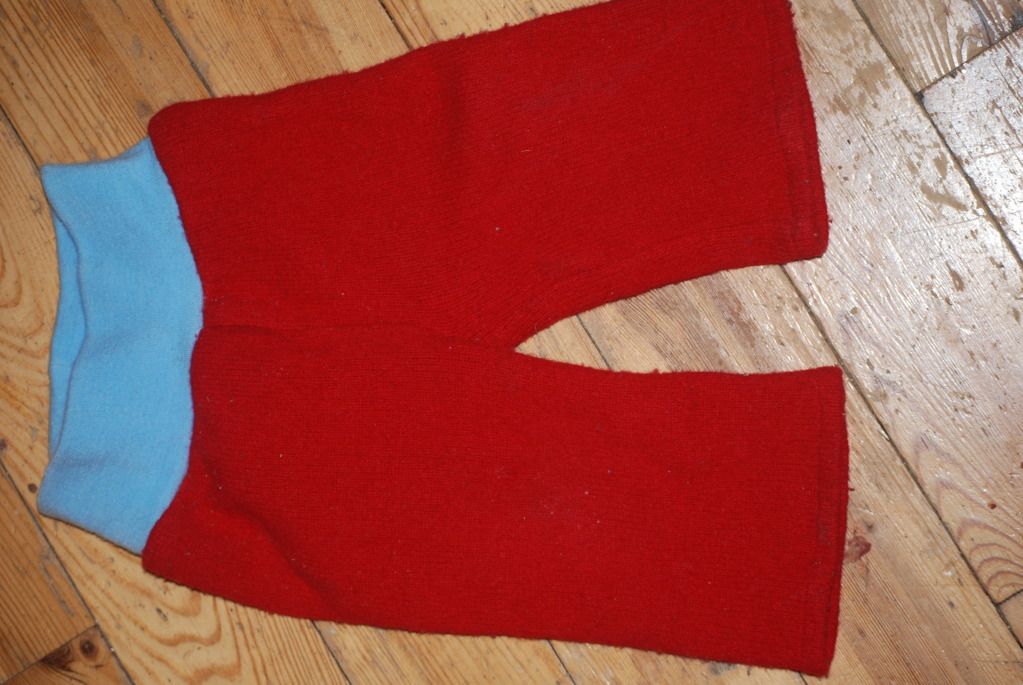 NB
NEW!!!
Ceilidh Cloth super squishy fitteds with matching insert with Zorb and prefold with trifolded sewn in insert, NEW NOT EVEN WASHED!
Hedgehogs inner cotton velour, size XXS: 15ppd SOLD
Stripes inner babmoo velour, size XS: 17ppd SOLD
Prefold with adorable robot embroidery: 7ppd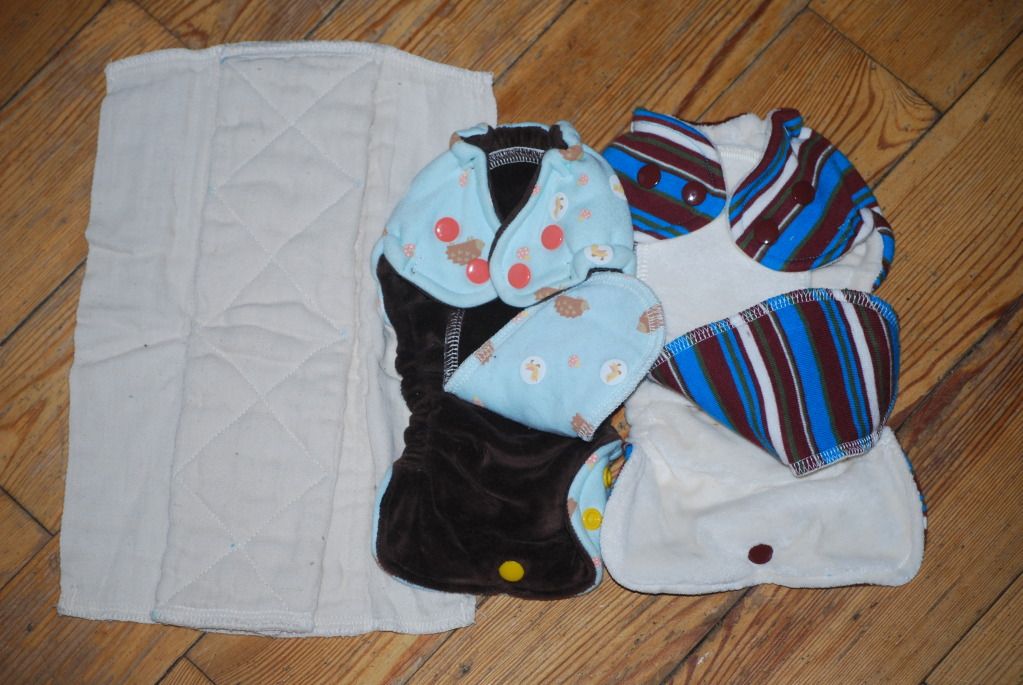 Fishnoodles (now Peachy Green) size NB Owl print diaper cover, NEW NOT EVEN WASHED! 10ppd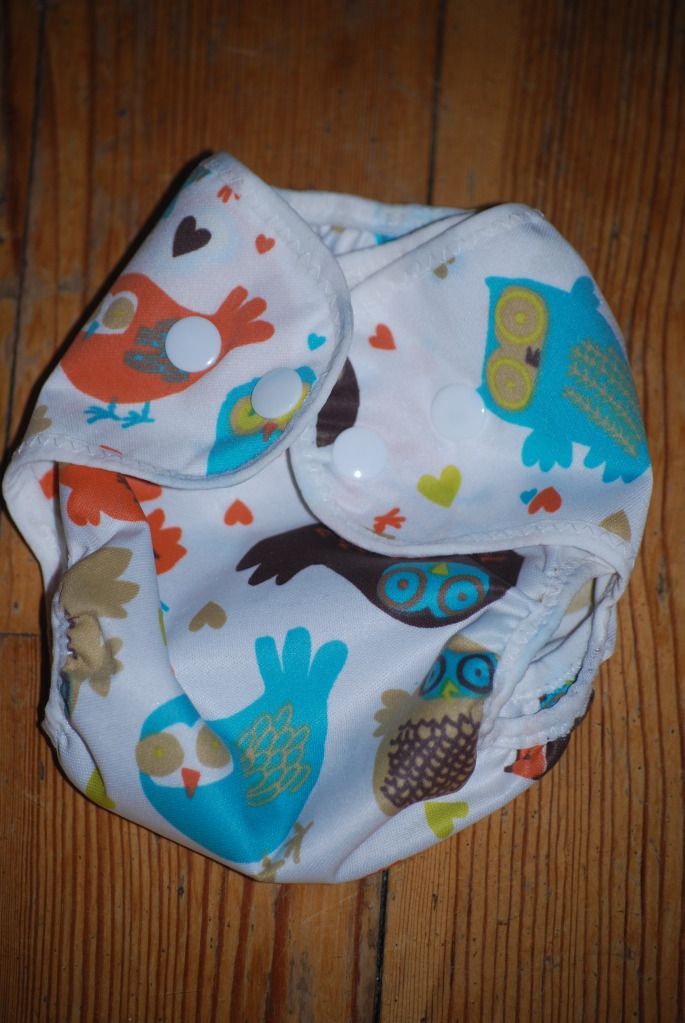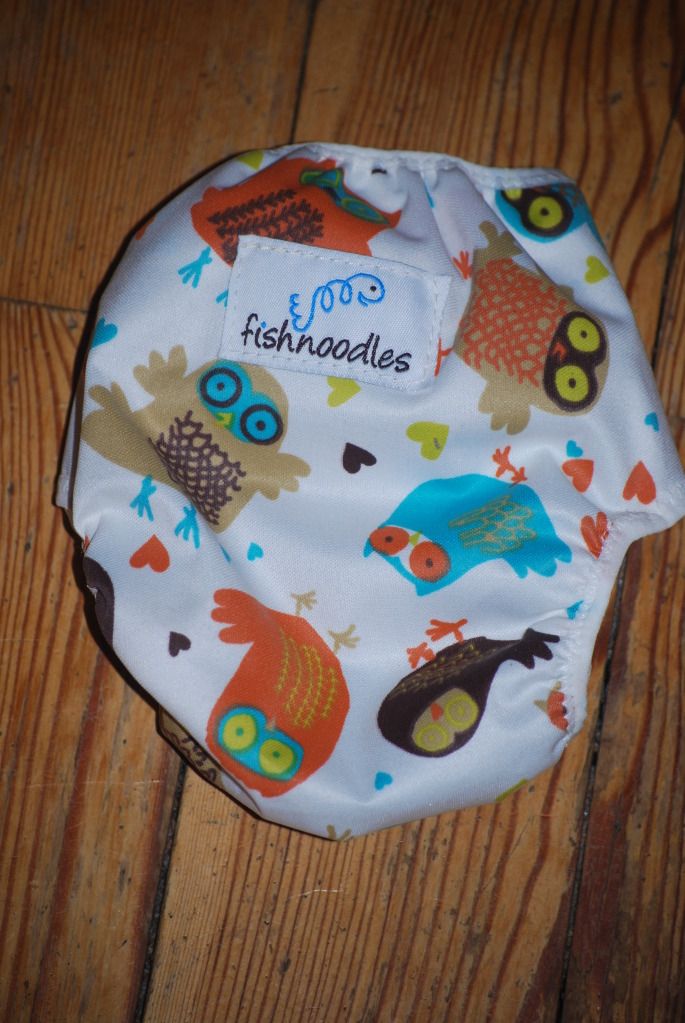 Bagshot Row Bamboo (BRSB) Little Bitty old style fitted, EUC!
bought on FSOT in EUC, never used by me. 13ppd each, both for 22ppd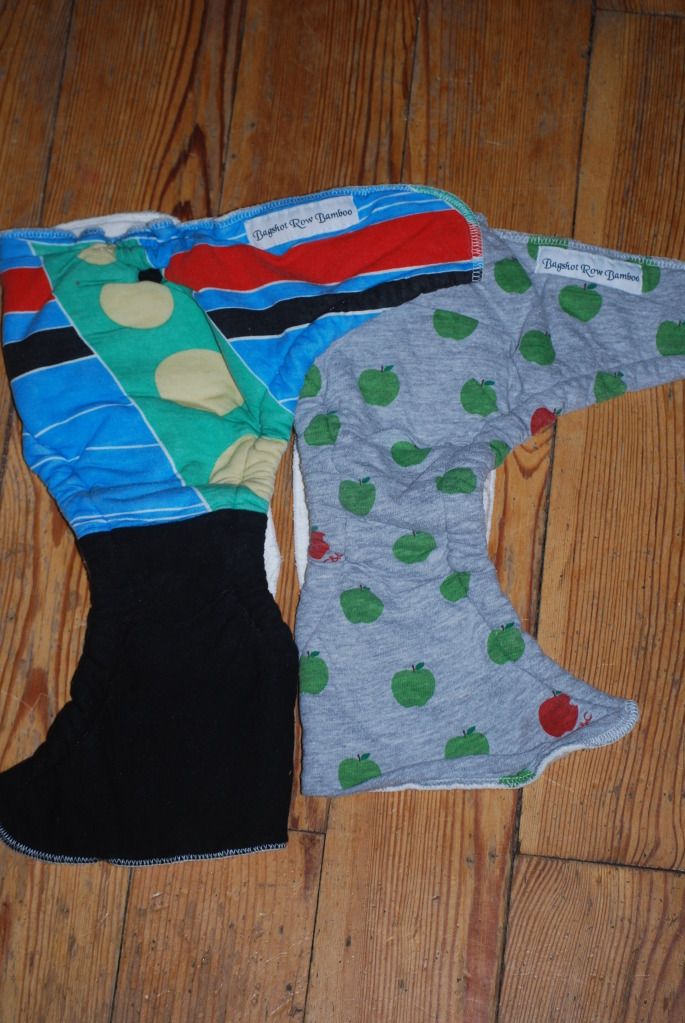 moving on...

Muttaquin Baby fitted
Bought by me on FSOT in EUC, Ooga still EUC, Apples VGUC (a bit stiffer)
Ooga, size M, 10ppd
Apples, size L, 9ppd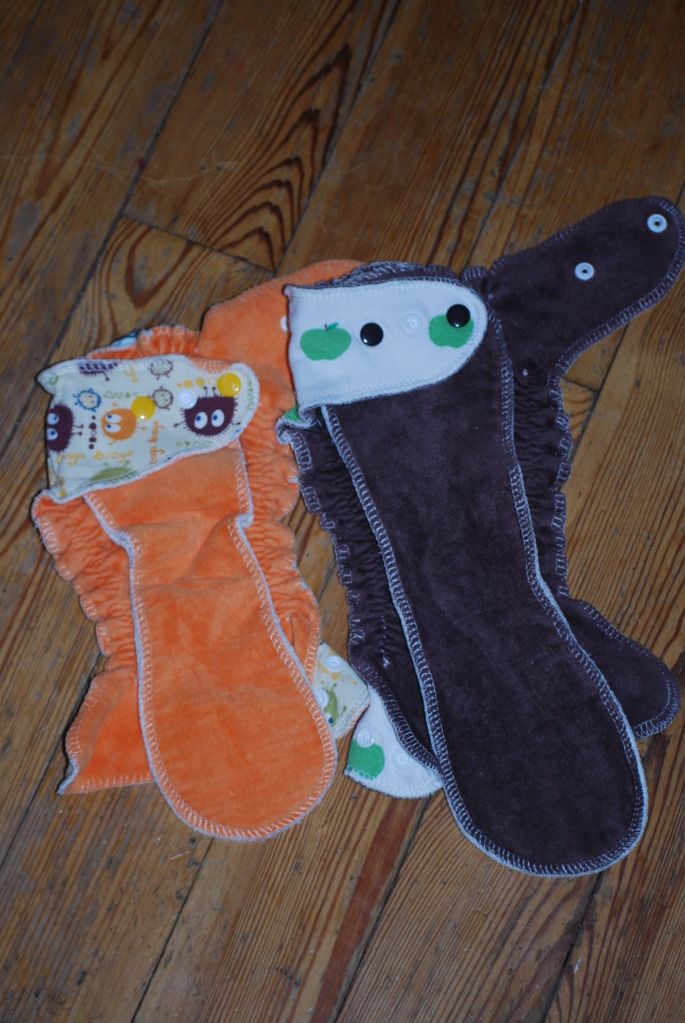 Megaroos extended tab prefold, size L
not used much, but stained on the inside and some pilling on fabric
5ppd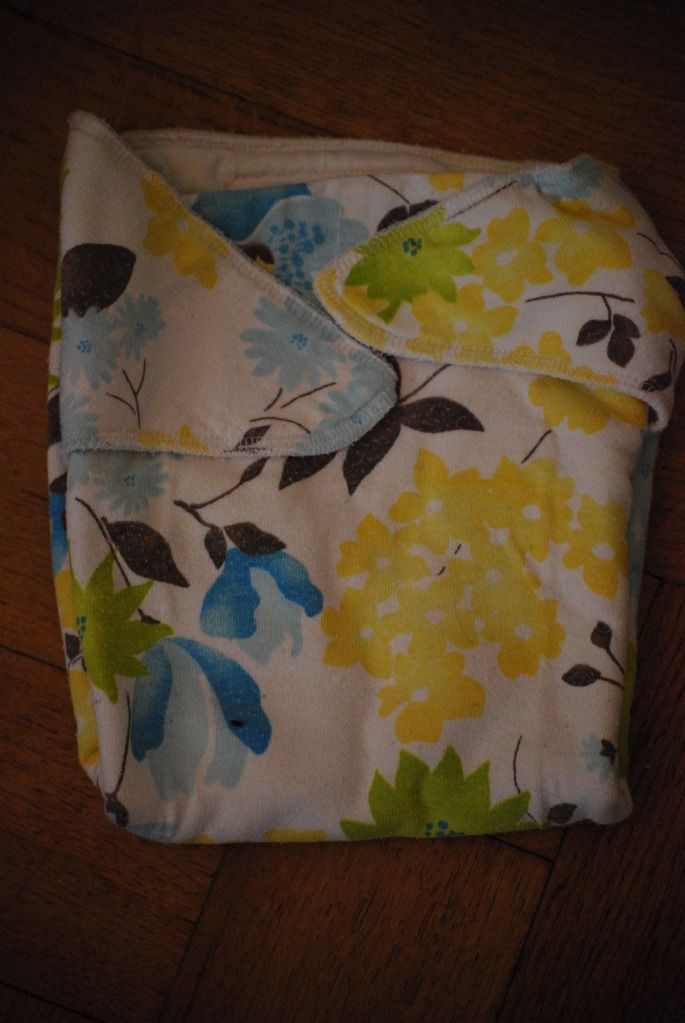 BRSB ULTIMATE FIT fitted GOODNESS!

These were my favorite fitteds. Ever.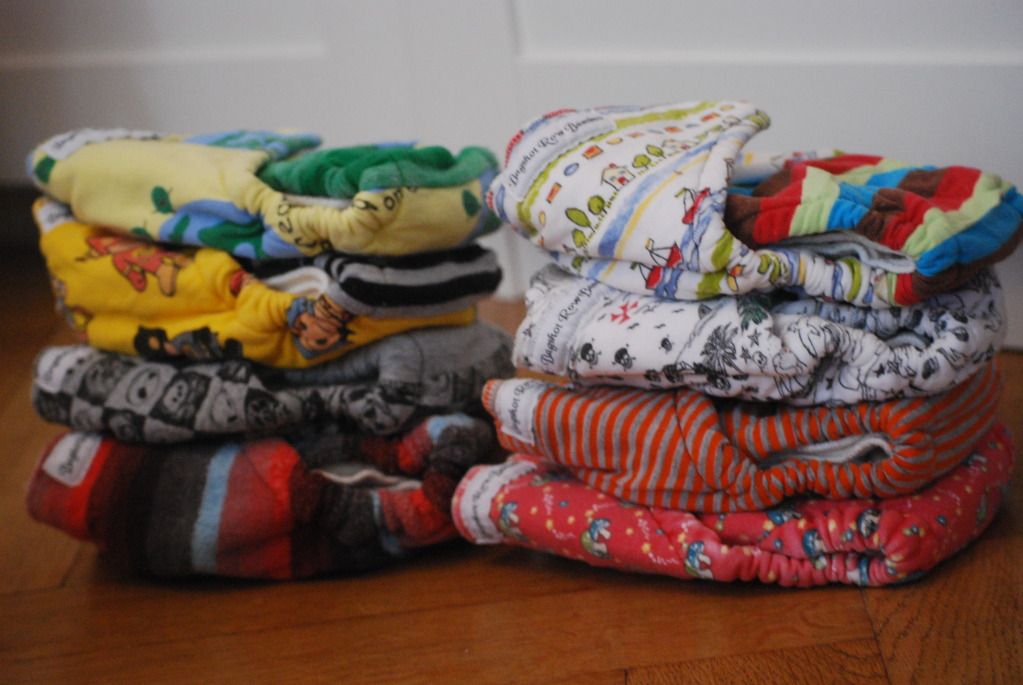 First batch in EEUC, bought by me with amazing prints:
Sherpa like stripes (this one is really stretchy, and fits great!) OBV inner 18ppd
Nightmare Before Christmas OBV inner, one pinhole, 19ppd
Superheroes and stripes, OBF inner, stain shadow on soaker, three TINY pinholes, 19ppd
Peas on Earth and stripes, OBF inner, NO pinholes, 22ppd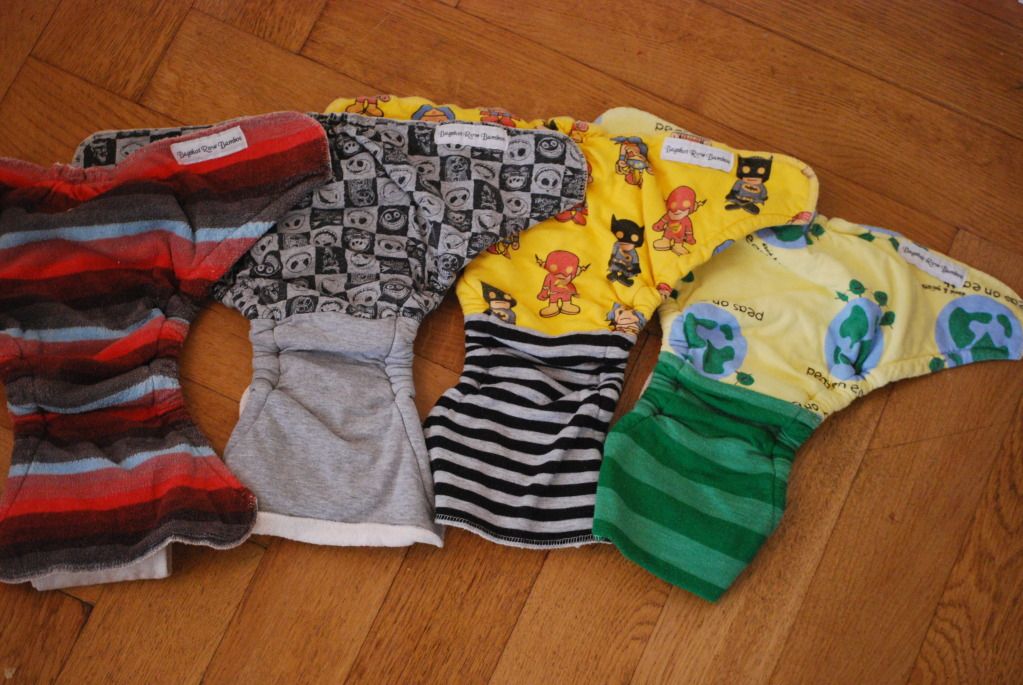 Second batch bought here on FSOT
Boats and stripes, EUC, few pinholes, 15ppd
Pirates, EUC, but stained soaker, few pinholes 12ppd
Orange Stripes, GUC, pinholes, 10ppd
Mushrooms, OK, not easy to pin, didn't use much, 3ppd pending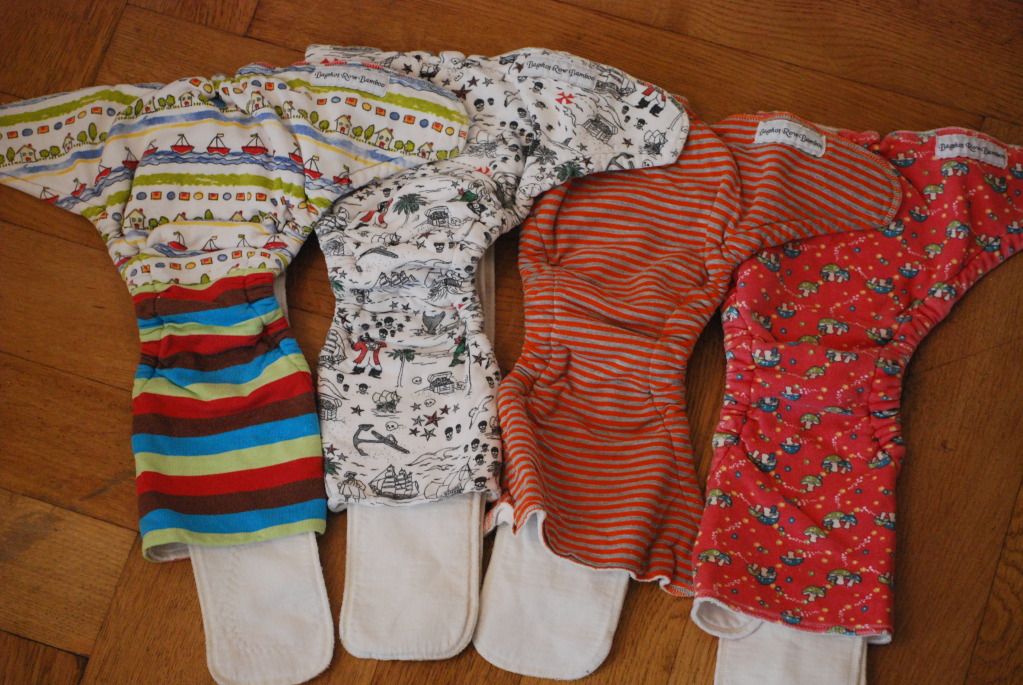 forgot one:
Blue Hearts, bought by me, VGUC, pilling on fabric, 16ppd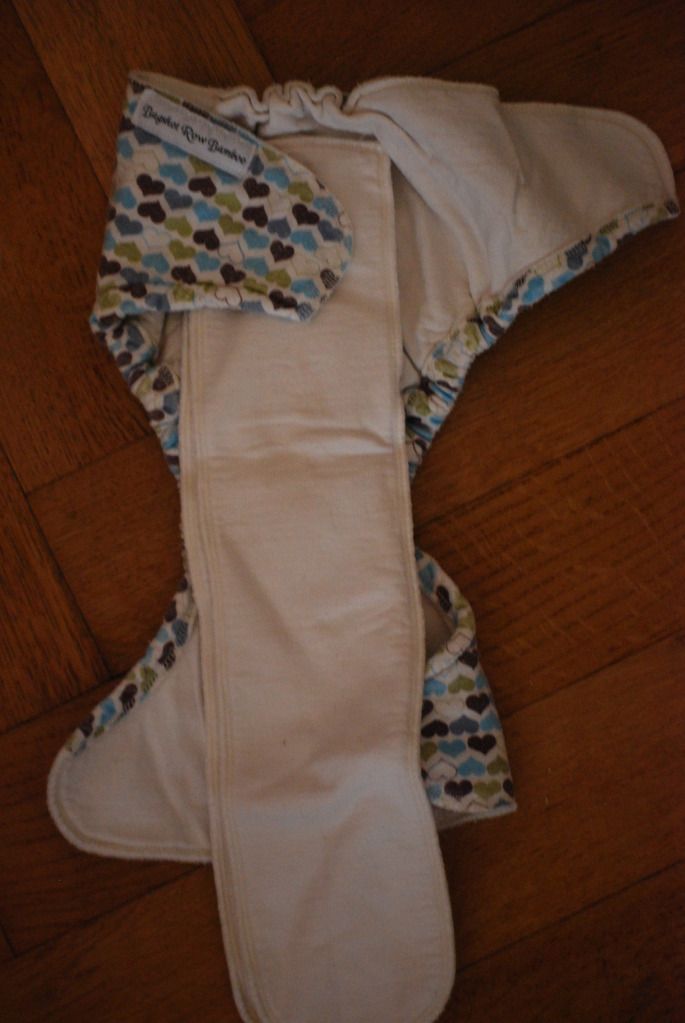 BRSB All in Ones FLEECE she doesn't make these anymore, they were my favorite diaper! So trim and just awesome!All bought new by me.


Birds, EUC, a tiny pinhole, barely used, 22ppd
Mushrooms on green, few pinholes, very stained soaker, pilling, 17ppd
Gnomes (my favorite), few more pinholes, pilling, shadow stain on soaker, 18ppd
Blue Chicks, few pinholes, stained soaker, pilling, 17ppd
Bacon & Eggs, few pinholes, OBV soaker, stained, 17ppd
Superman, some pinholes, shadow stain on soaker, 20ppd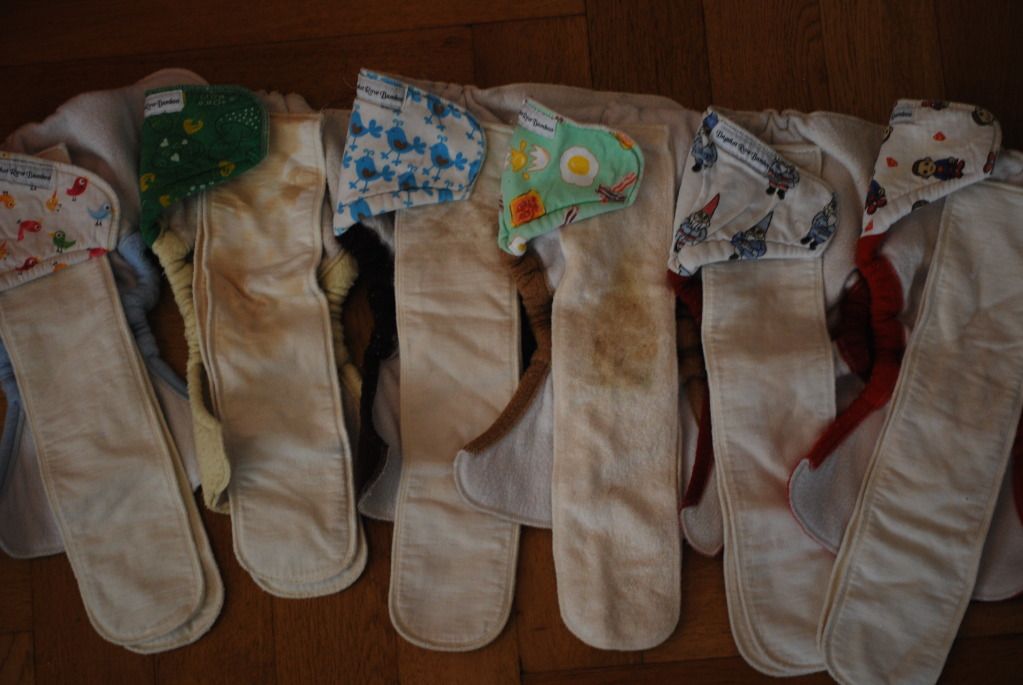 NEW Prestons Pants with Microfiber GAD inserts, not washed, not worn!
Ooga Booga Blue, 18ppd
Owls, 18ppd SOLD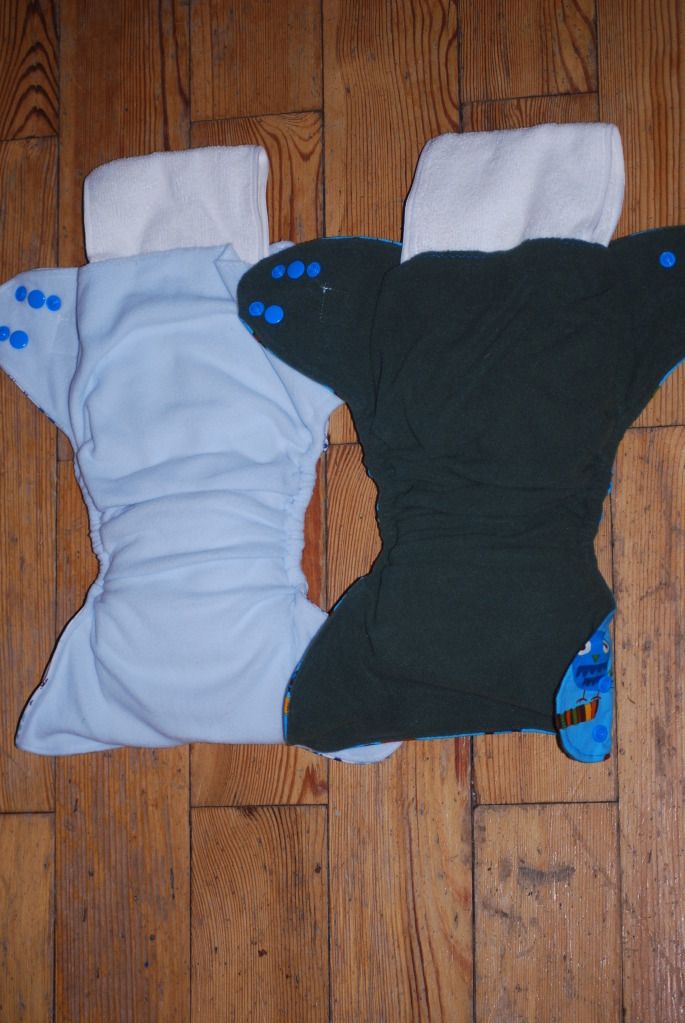 Natural Baby Co., GROBABY (Grovia), and DREAME EZE AIO and FITTED

Dream Eze AIO, all size L, need to be stripped
Green, seems a tad bigger than the other for some reason, GUC,some pilling in butt area, 8ppd SOLD
Vanilla, little stain on soaker, 8ppd
purple, all three have stain soakers, 7ppd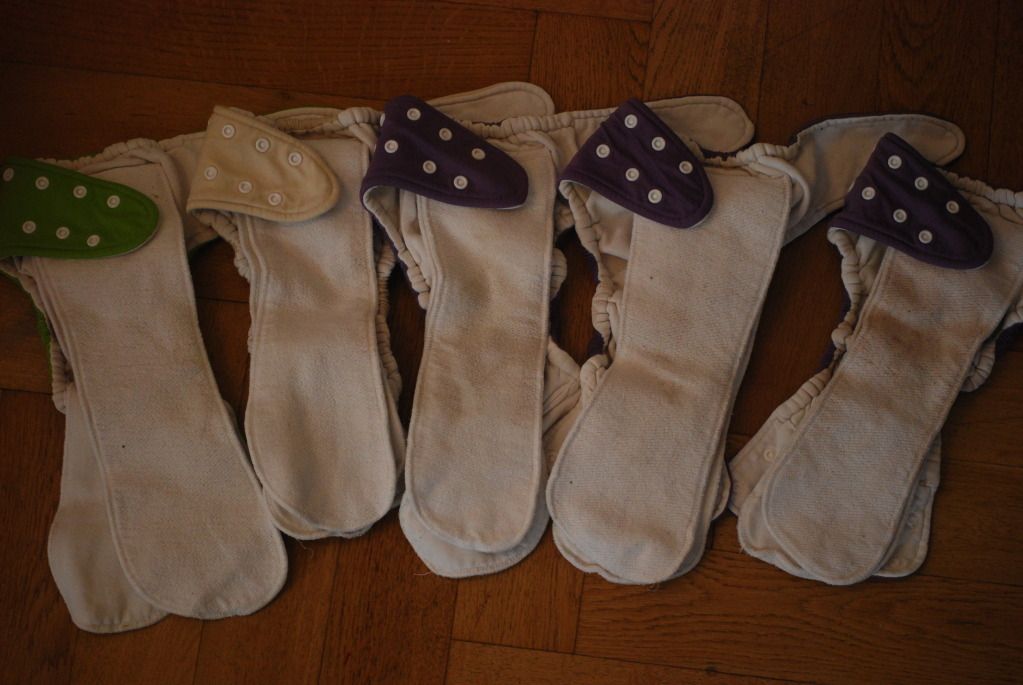 -------------------------------SOLD------------------------------------


BRSB Tucked in All Night Special Edition Sock Monkeys in Pajamas:
EUC, ALL OBV inner, no stains! SOLD
Blue, 25ppd
White, 25ppd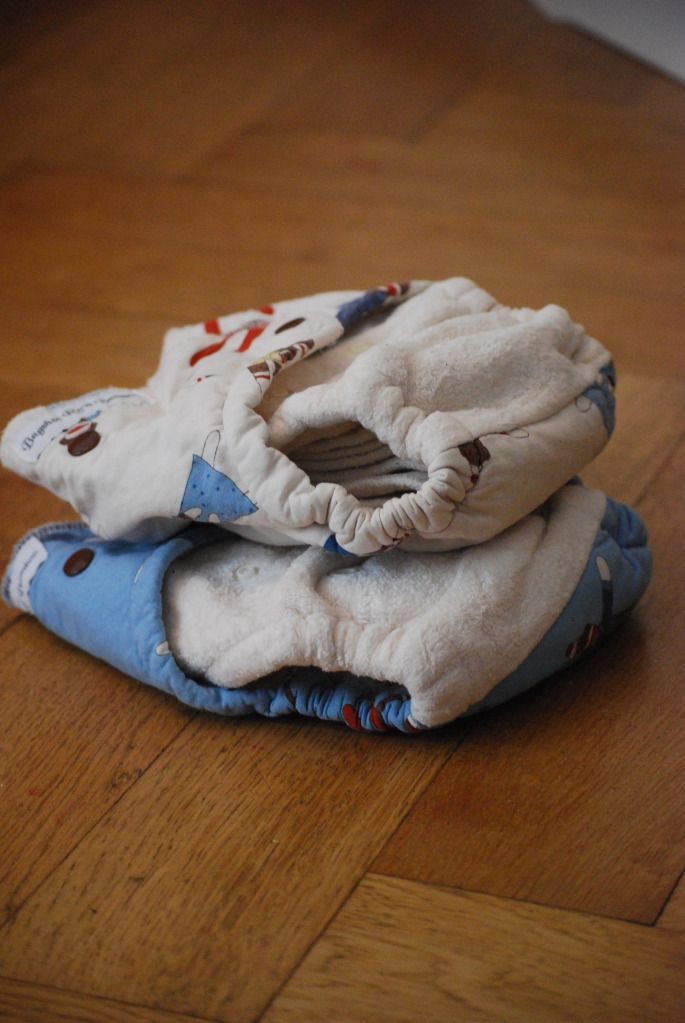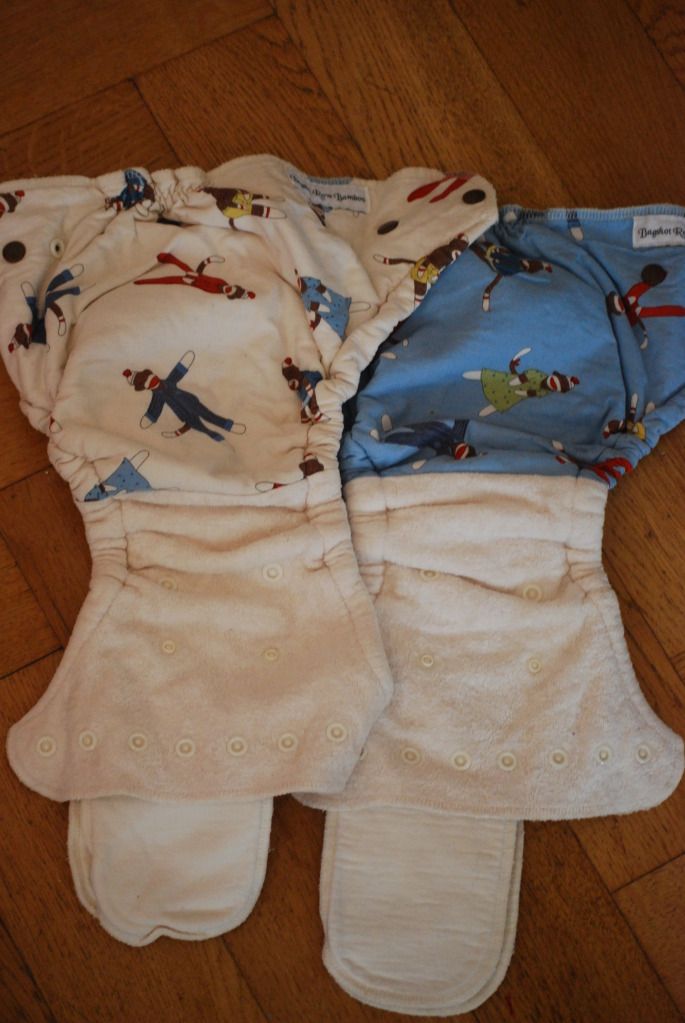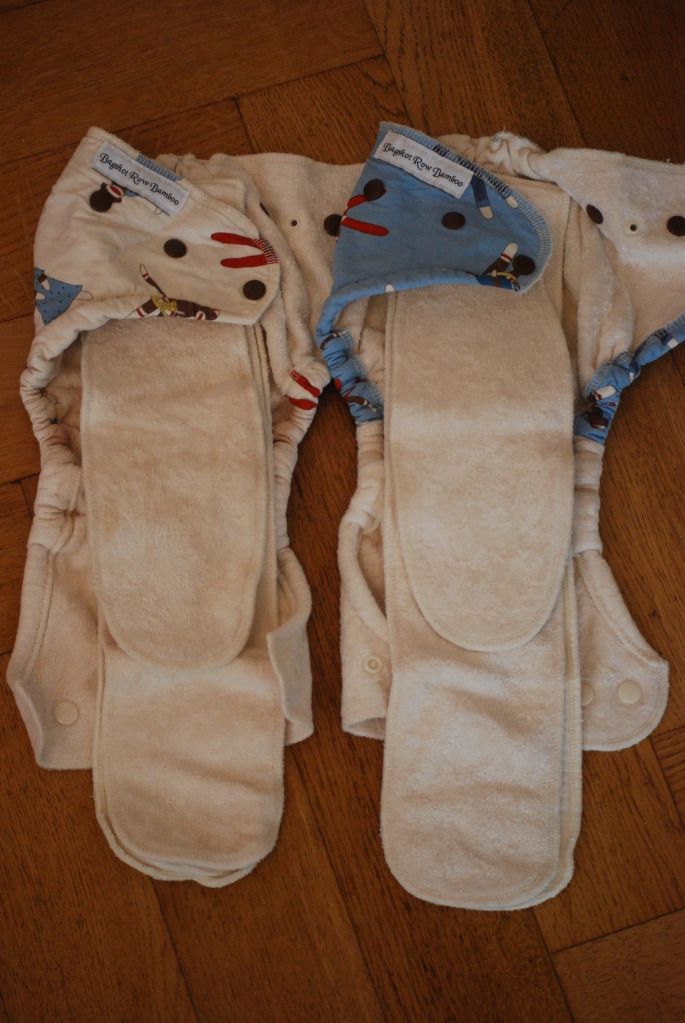 This one was a tester for a then newer Trim Fit Model... SOLD
Super cute print, soaker has a big stain though.
8ppd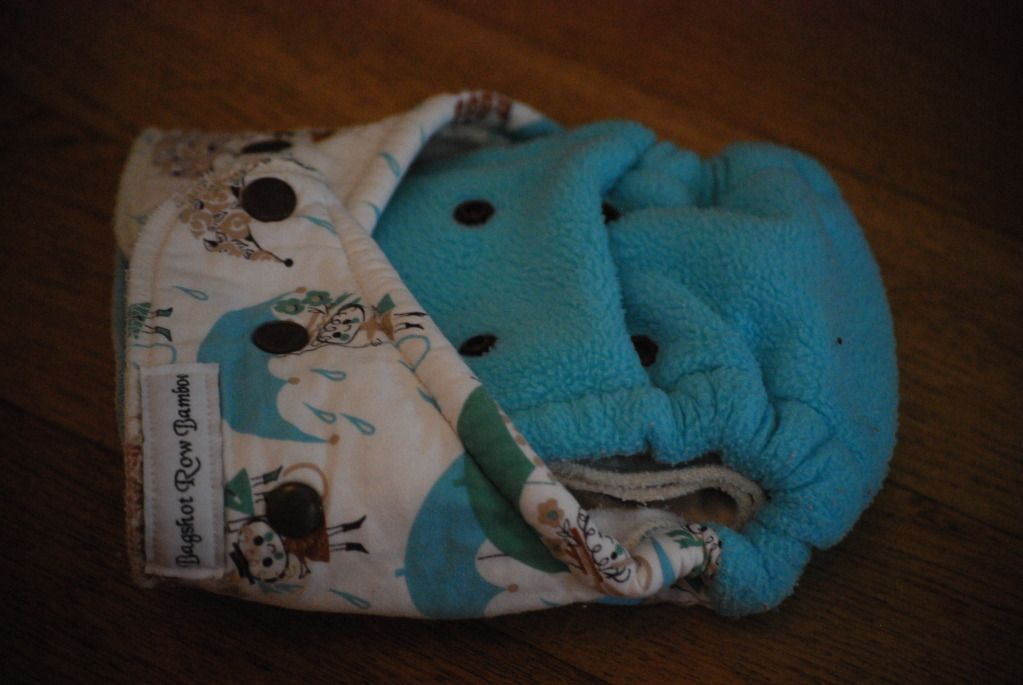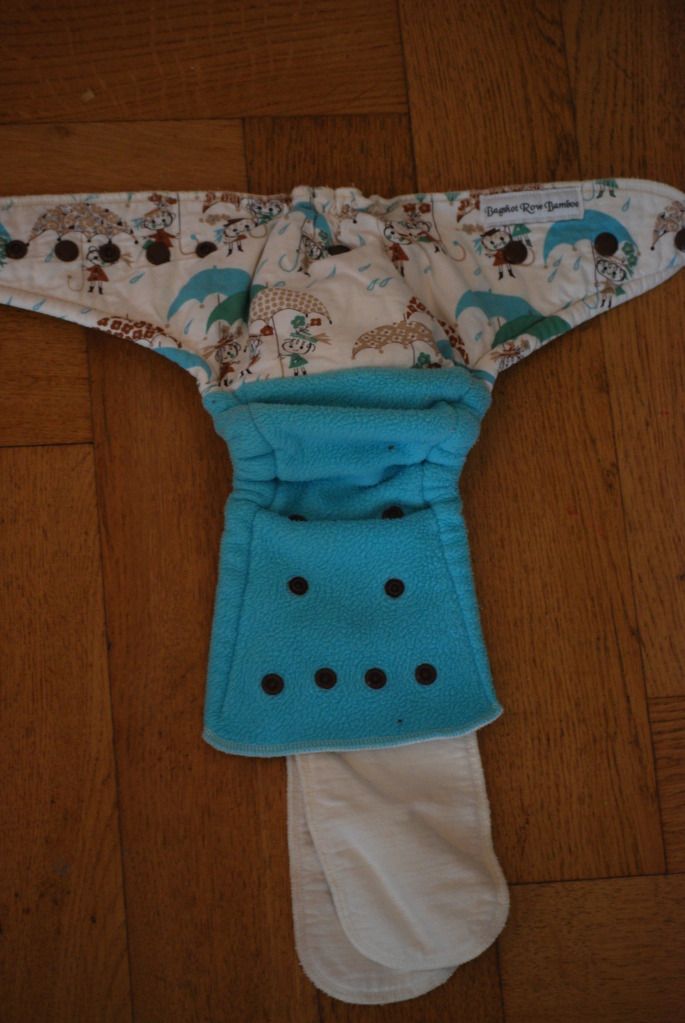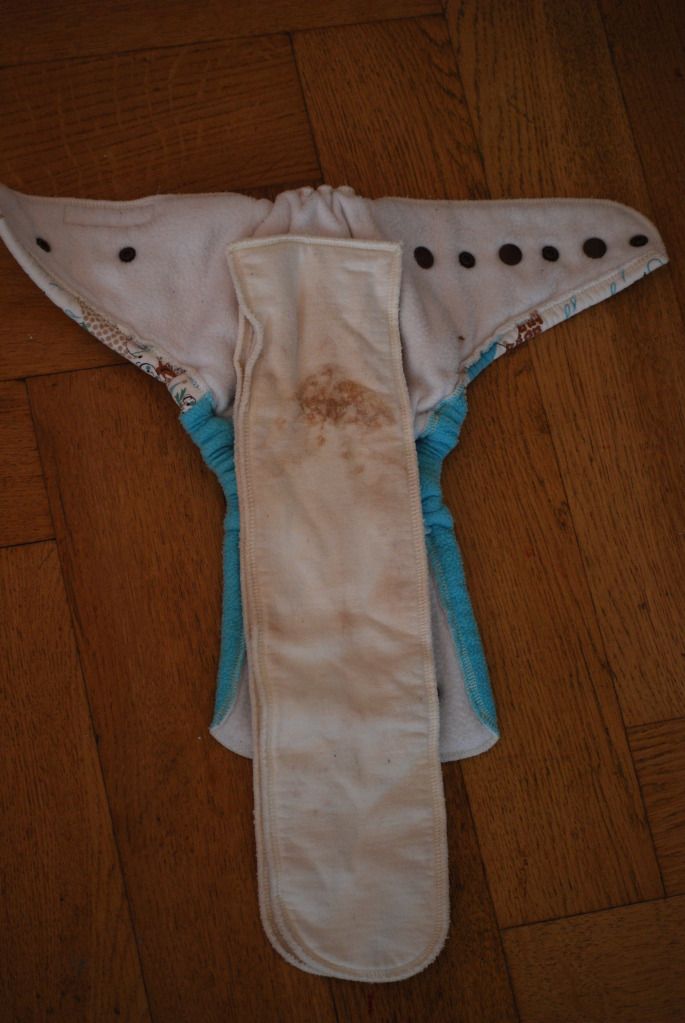 Sustainable Babyish (Sbish) fitteds: SOLD
GUC, they are a bit stiff, need to be stripped I think, Boosters have minor(!) stain shadows, all size M
pink, 16ppd pending
green, 16ppd pending
green 16ppd pending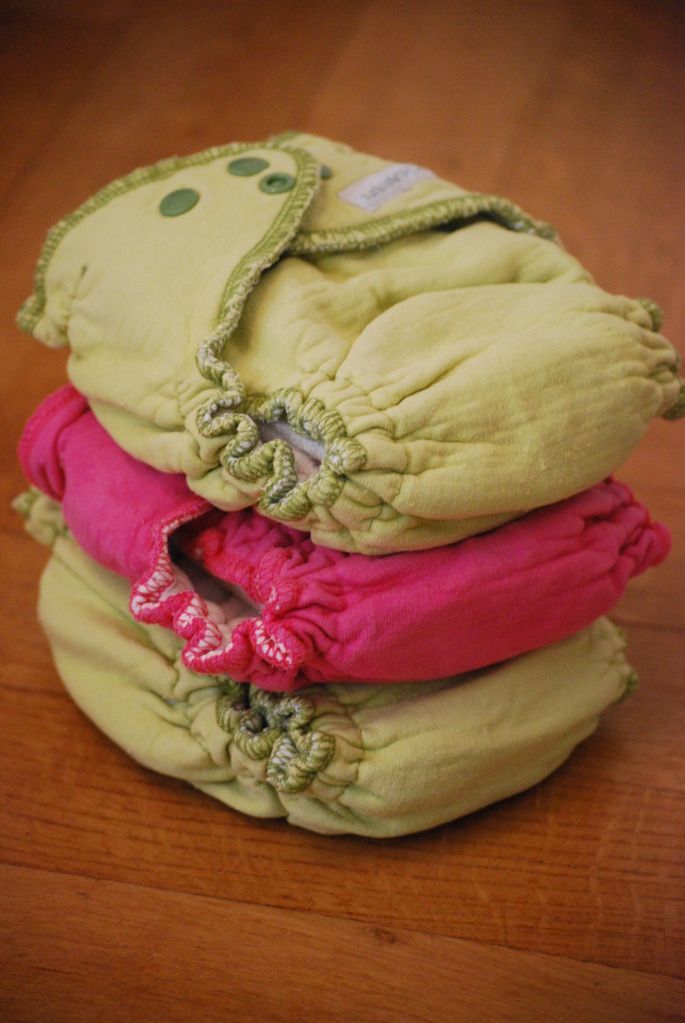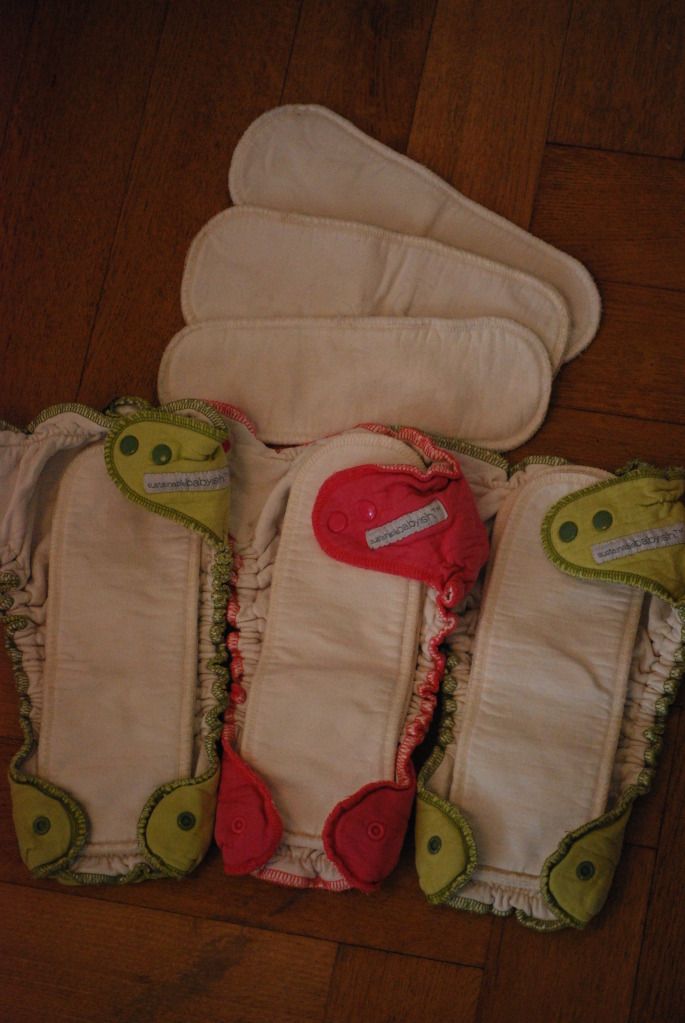 Grobaby Shells and inserts, all bought new by me, but i would strip all these except the shells:
Flowers, EUC, little pilling under the velcro area, 12ppd SOLD
Birds, same as Flowers, 12ppd SOLD
Purple, same as above, 10ppd SOLD
Orange, same, little more pilling, 10ppd SOLD
Vanilla, some pilling in butt area (velcro got stuck), 10ppd SOLD
Green, this one is from an older batch although bought at the same time where the rise is just 1/2 inch or so smaller, this was actually my favorite shell, some pilling, 9ppd SOLD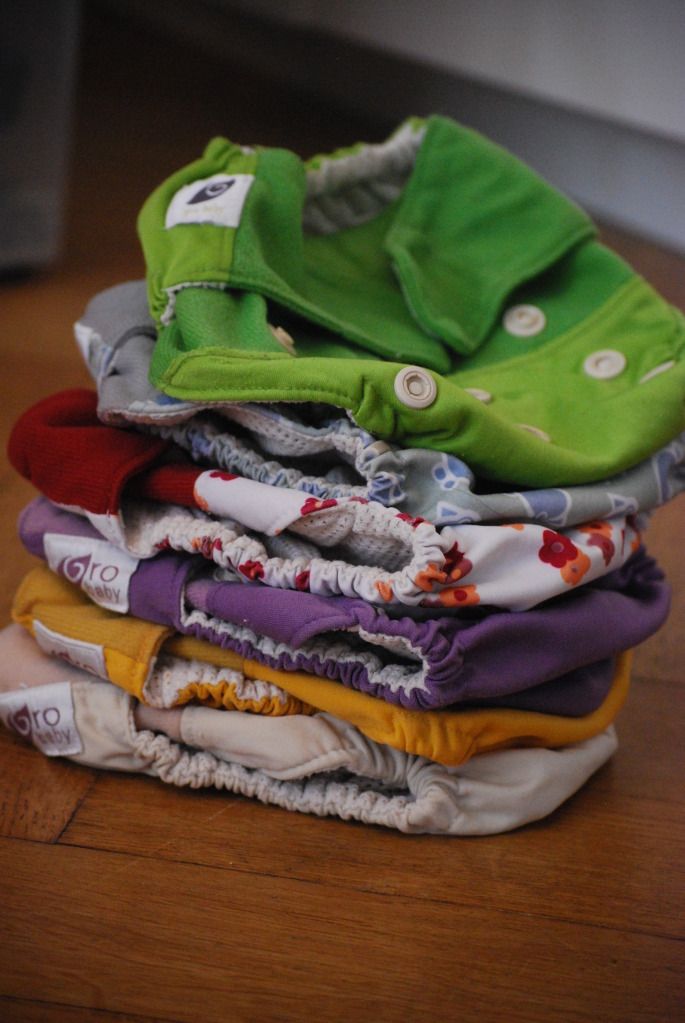 Grobaby soakers and boosters: ALL SOLD
10 Soakers (not PUL backed), two have tiny shadows, otherwise no stains
All ten for 15ppd SOLD
9 Boosters (not stay-dry)
all for 10ppd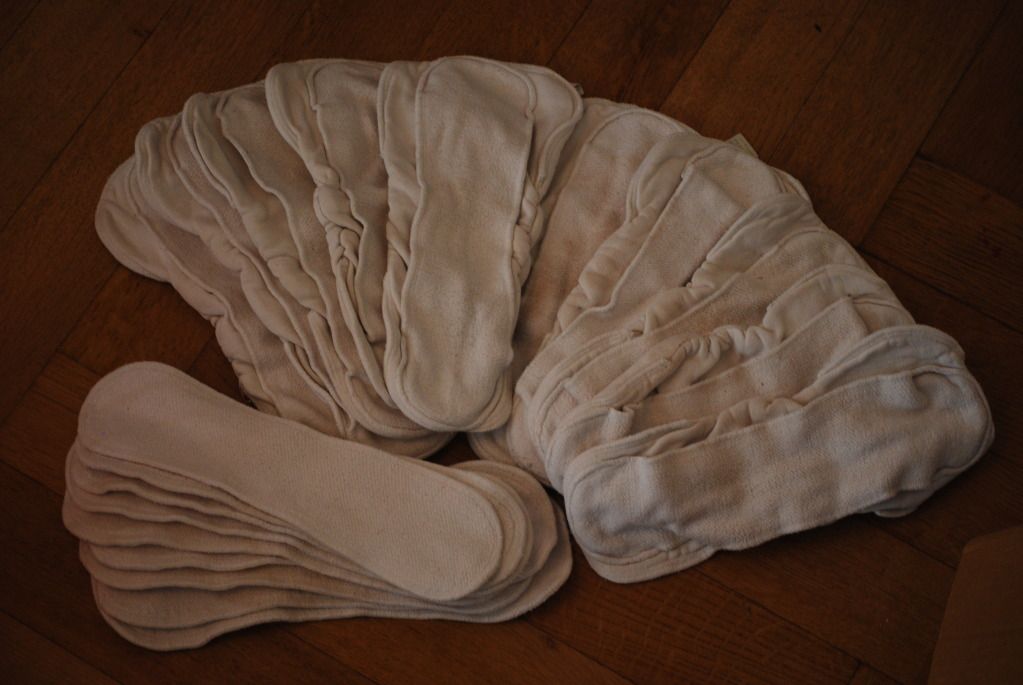 Three Dream Eze fitteds, size L, need to be stripped
these are very stiff, but like I said, we don't have a dryer, so that might do something: ALL SOLD
2X white with stained soaker, 5ppd each,
one without, 6ppd
all three for 14ppd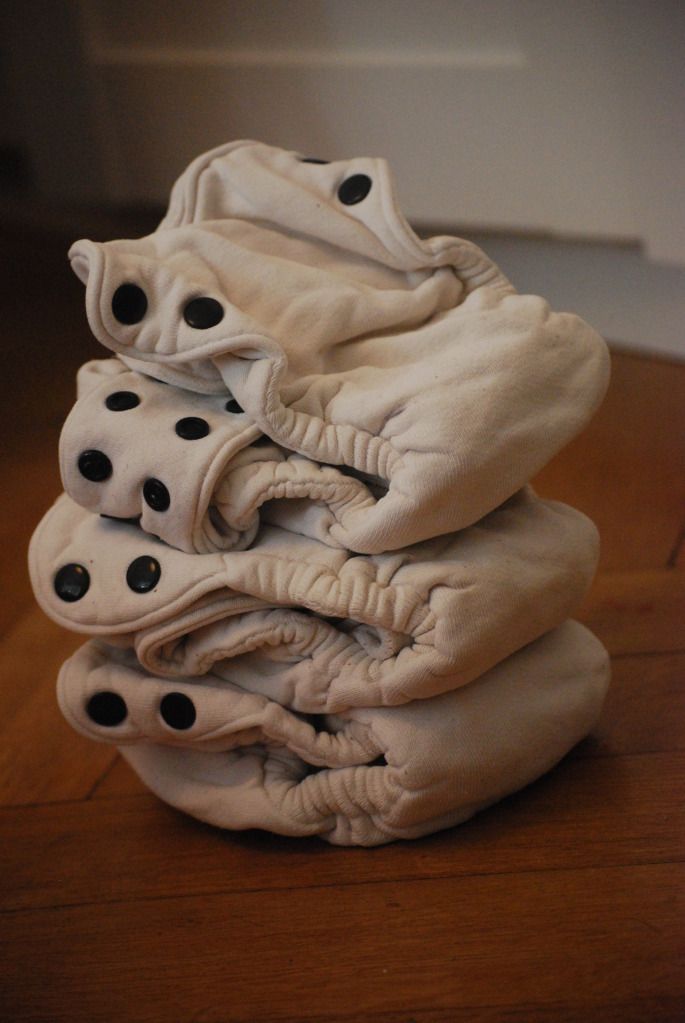 GDIAPERS ALL IN EUC! ALL SOLD
6 small gdiapers, 3 orange, 3 vanilla, one orange is missing the "g"(after first wash)
all for 40 ppd SOLD
5 med/lg gdiapers, 2 Vanilla, 3 Orange, one liner missing...
, one orange is missing the "g"(after first wash)
All for 30ppd
The orange med/lg are from the "bad velcro batch", but since I was overseas it was too much of a hassle to send them back, so the orange velcro is not very good, but easily replaceable, or just put a onesie over it, that's what I did.

gloth inserts all in EUC:
18 gloth inserts in size small
40ppd SOLD
22 gdiaper inserts from "cottonwoodbaby", just as good if not better(almost same price, too!)
60ppd



Trainer
2X Blueberry, 1X Imse Vimse ALL SOLD
EUC, not used much, went almost straight to undies...
Blueberry:
Stripes, size M, 13ppd
Giraffe, size M, 13ppd
Imse Vimse:
Zoo, size 2-3 years, 28-37lbs, 12ppd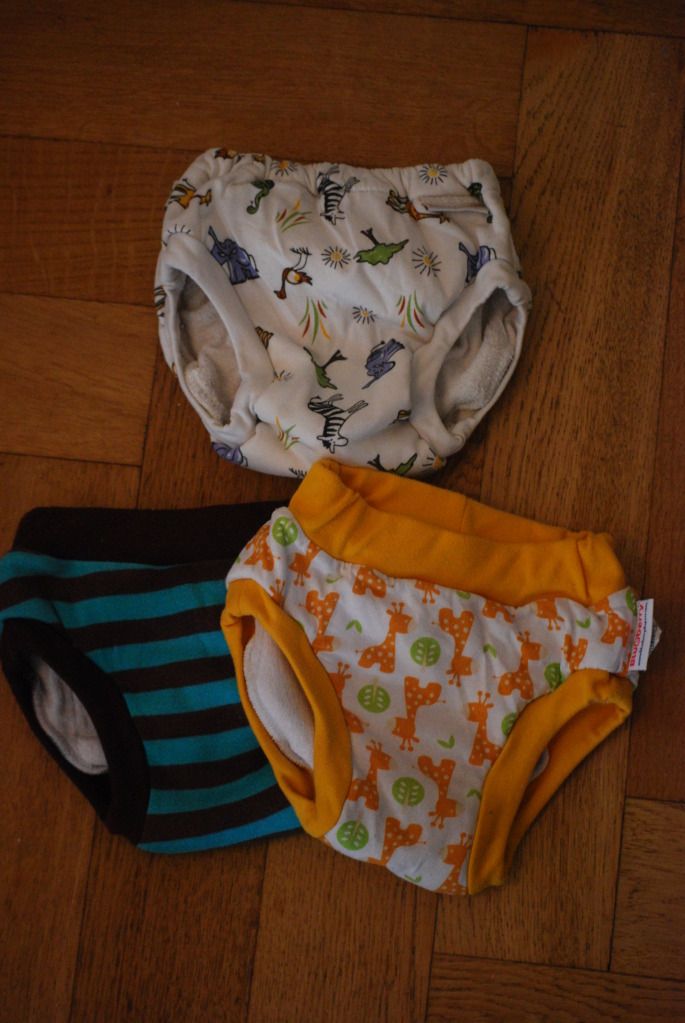 whoah...done.
---
Last edited by Chunky Rice; 04-25-2012 at

10:37 PM

.