**REDUCED** - HUGE destash - GIRLY & BOYISH wool!
---
A few things:
I only ship to the address provided in Paypal.
I ship through Paypal and DC is included.
We are a smoke-free and Labrador puppy home.
I'm only ISO paypal.
Feel free to MMARO on multiple items in one purchase (with combined shipping).
I can combine shipping with my yarn for sale too. Yarn Destash



Laines Magnifiques yarn, MMR in Midnight Playtime. Waist: 9"-14" / R: 15" / I: 3". Knit by MrsStripe. Cables and ruffles on the capris. Matching hat in same colorway. New, never worn. $55ppd $50ppd



Pink/purple crocheted shorties W: 16 / R: 13 / I: 2 - $20ppd $18ppd
Mosaic Moon "Calleach" Medium Shorties tunisian by Sweet Seats. New, never worn. W: 14-19" / R: 18 1/2" / I: 3" - $35ppd $32ppd
NB pair of "melon pants" knit using Cestari Fine Merino by Squeakin' Cheeks. W: 14 / R: 14 / I: 4.5. New, never worn. $35ppd $32ppd
Crocheted skirty. Small. EUC. Waist: 10-14" / Hips: 15" / Rise: 14" / Inseam: 3" $22ppd $20ppd
Sleepsack "Piper" Bamboo Merino DK. New, never used. - $20PPD $18ppd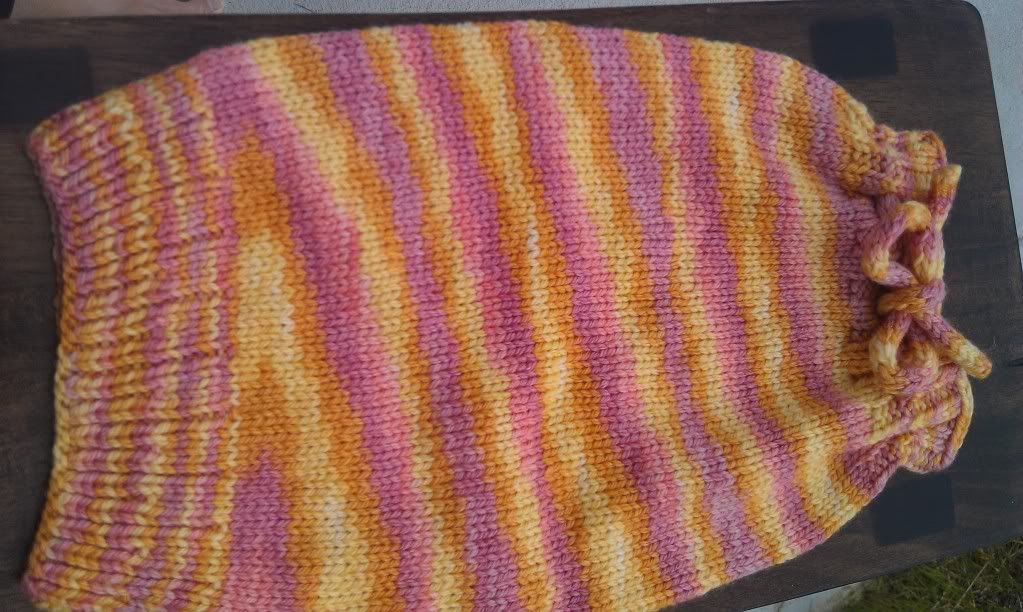 Neopolitian Longies. Knit by PurlyQ. EUC. W: 9-14" / H: 12-14" / R: 12 1/2" / I: 6" $35ppd $32ppd




Large Wool Cocoon. $15ppd $13ppd PENDING


Pink/Cream Organic Wool Skirted Bloomers. EUC. W: 13-19" / R: 17 1/2" / I: 3" $25ppd $23ppd
Organic cotton Wildflowers colorway cocoon and matching hat. Only used it for pictures. If this doesn't sell I'm going to keep it for a possible future baby. It's soooo soft and lovely. $40ppd $38ppd
RCarver crocheted skirty pink and purple. W: 8 1/2-10 - R: 16 $19ppd $16ppd SOLD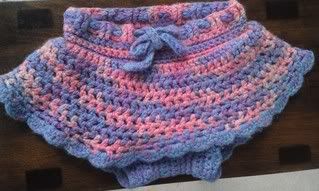 Tunic and shorts. W: 14-17" / R: 15" / I: 1 1/2" $40ppd $37ppd
2pc set. MiscKnitz Althea Colorway and coordinating trim on Organic Gaia Worsted. Longies measurements are Hips: 17" Rise: 17" Inseam: 7" . Shirt is pink Retro Cars print sewn by the Little One Layette Pattern. It's a very large newborn that fit my baby up to nearly 14lbs. - $40ppd $37ppd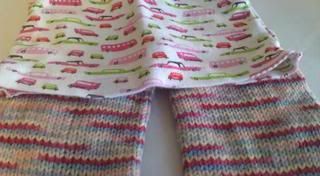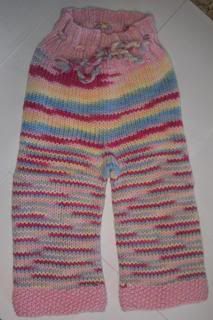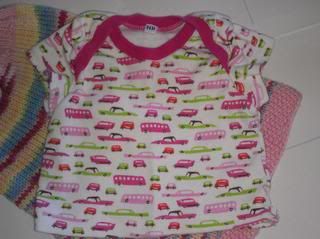 2pc Adorable set. The top fits 6 months and up. My 1 year old can still wear it with a lot of growing room left. Top includes three matching sparkly buttons. The leggings are Gymboree 12-18 month size. $40ppd $37ppd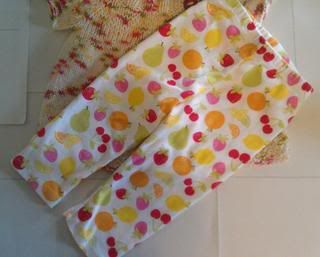 __________________
Wife to Khris, mom to Claire
Elizabeth
and Lydia
I've earned $411.31 cash back with EBATES!
WOOL DESTASH (GIRLY AND BOYISH) / / YARN DESTASH / /
---
Last edited by charisma3458; 03-07-2013 at

10:12 AM

.