Welcome to the official thread of Dayzee Chain Fiberworks!
Thanks for looking and I look forward to working with you!
Dayzee Chain Fiberworks offers beautiful, unique, hand-painted wool yarns on a variety of soft, squishy bases! I am also taking orders for custom-designed wool yarn - you get to play the designer on whatever fiber base you choose!
Bases and prices:
4oz BFL - $15.99
4oz Licorice Twist - $15.99
3.5oz PureWool - $15.99
Trim prices:
2oz = $8.99
4oz = $10.99
Shipping policies:
Since this is a custom dyeing service, please plan for 3 days working time, plus shipping time when you place your order. I will ship out the next business day (or even the same day, if payment has been received and your yarn is ready) after your yarn is completely dry and balled or reskeined (based on your preference - let me know when you purchase or I will just ship reskeined).
Priority shipping is available for $3.50 for the first skein, plus $1.00 additional (per skein) for consecutive skeins. Delivery Confirmation is also provided.
Note:
Although this custom-dyed product has been heat- and acid-set using professional-quality acid dyes, to prevent any damage from bleeding, please wash items separately.
Here is a gallery of some of our recent works:
"China Jade"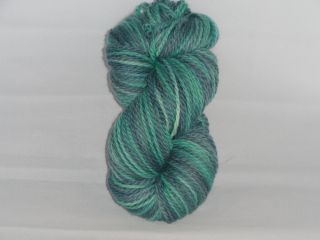 "After the Storm"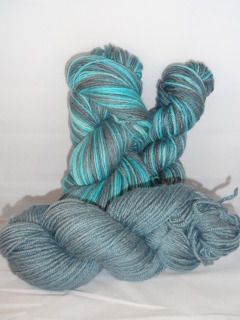 "Supersonic with Trim"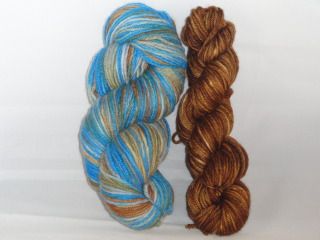 "Forest with Trim"
"Technicolor Girl"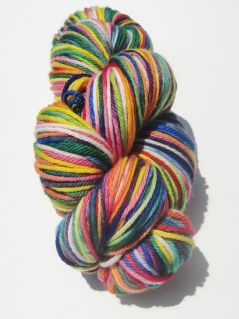 "Forever Freedom"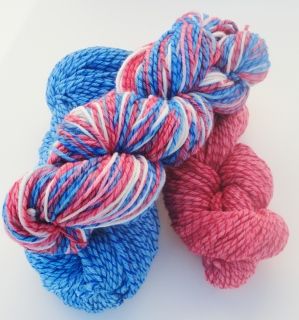 "Raspberry Mocha"
"Dreams" -
"Starry Nights" -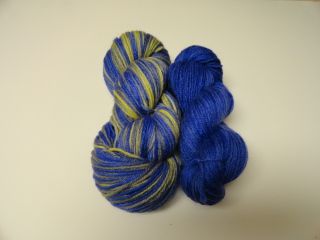 "Blueberry Patch" -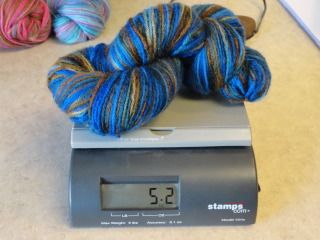 "Storm Clouds" -
This is just a sampling of some of my work - if you are interested in a custom order or need something you don't see available here, please feel free to PM me and I will do my best to help you through the ordering process! I aim to please and making our customers happy is what I love to do, so please let me dye for you!
Thank you for looking and check back often for special sale codes to use on the HC store!

No returns please unless there was a mistake on our part - all sales are final. If custom colorways are not as expected, you can return the yarn for a refund minus shipping costs or a redye of the same colorways with corrections included.
Also, if you need a talented mama to knit your items up for you, Dayzee Chain Fiberworks recommends
The Knotty Pine
for all your knitting needs!