Registered Users
Formerly: hello2000
delete
---
Shipping is not included, but most can ship first class- Minimum order of $4 please

Children's place dress, fair amount of washwear, $2



Hanna 80 ruffle dress, very fun $10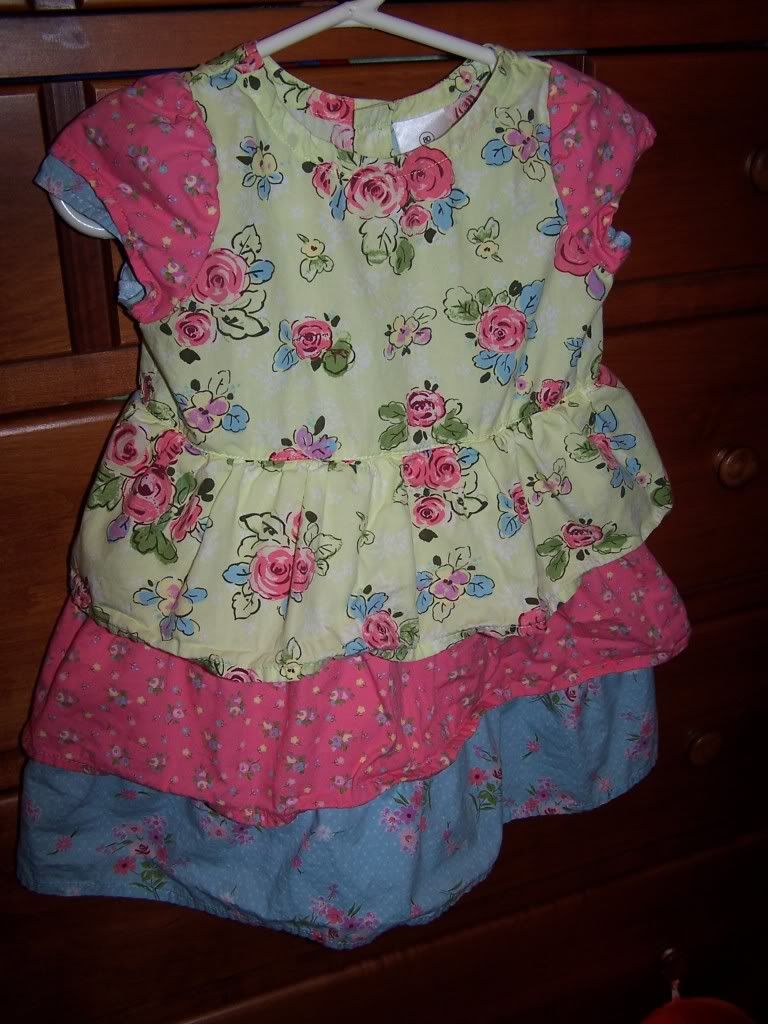 Old Navy 18-24 dress, ties in back, includes bloomers $4



FFS with any purchase, 12 M Children's Place blue sleeper with a "run" in the fabric on the bottom

Gymboree pale pink dress polka dot trim on hem, 12-18 $4 Traded



FFS for these three with any purchase-
Gymbo overall jean w/stained shirt, size 3 SOLD
Cherokee sparkley sweater, size 18M Traded
Gymbo summer pantsuit, size 3T, light cotton woven floral SOLd



Perky Hanna 80 shirt, good condition, $5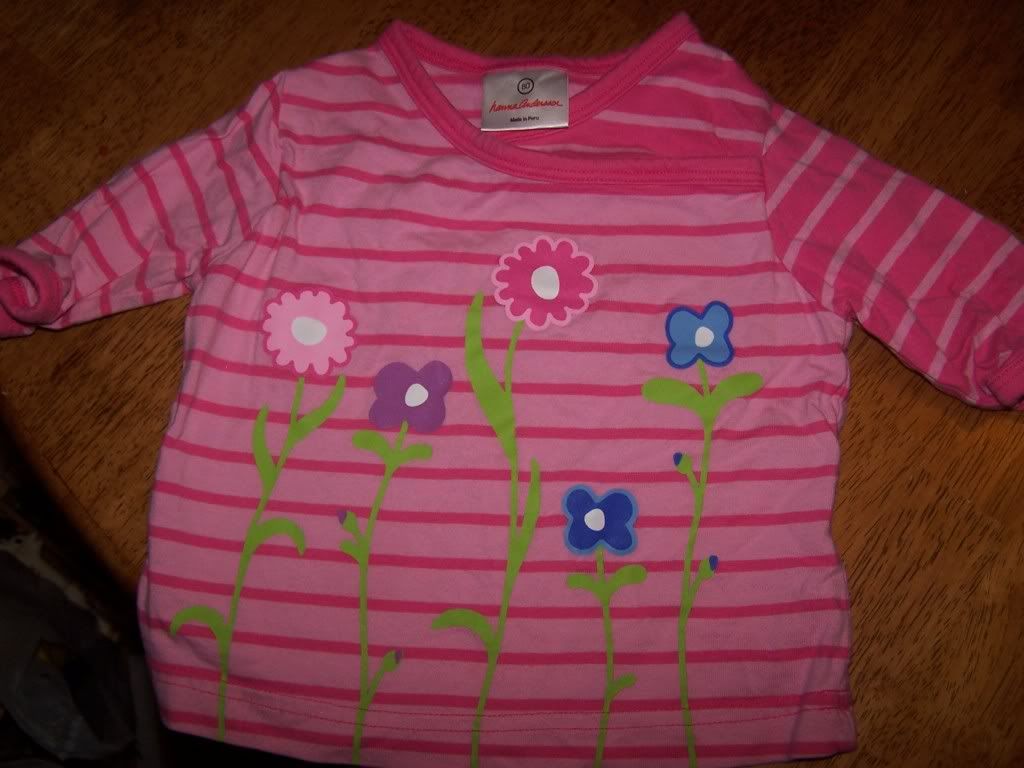 Hanna 80 capris, washwear, $5



Hanna 80 Skirt $5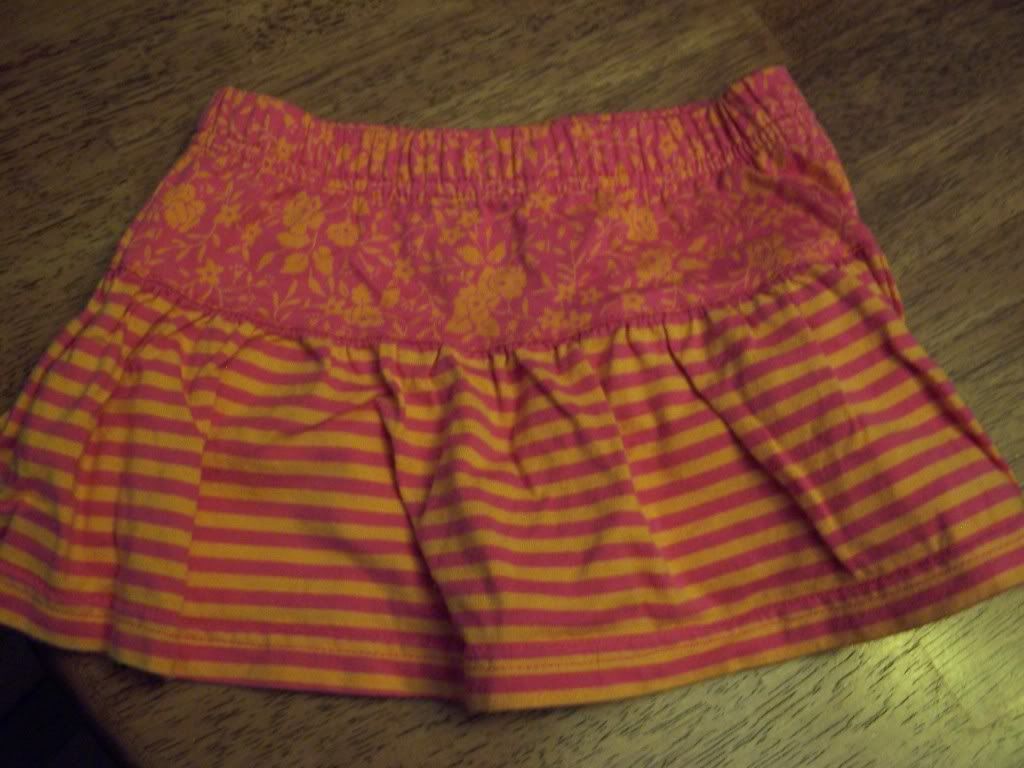 Hanna 80 skirt, shorts below have a few loose stitches, can't see when on, shouldn't affect function $5




Hanna 70 Lot- (TWO STRIPED DRESSES SOLD) $6 for floral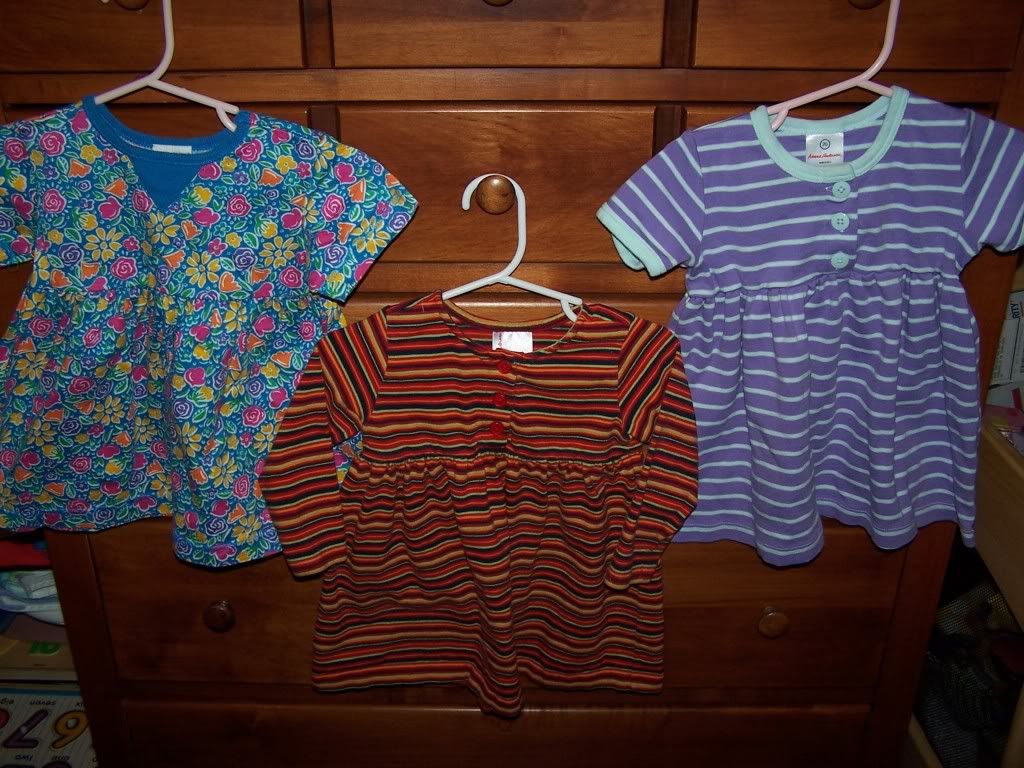 Gymboree heart dress, size 2T, some washwear, pink knit cotton with hearts $5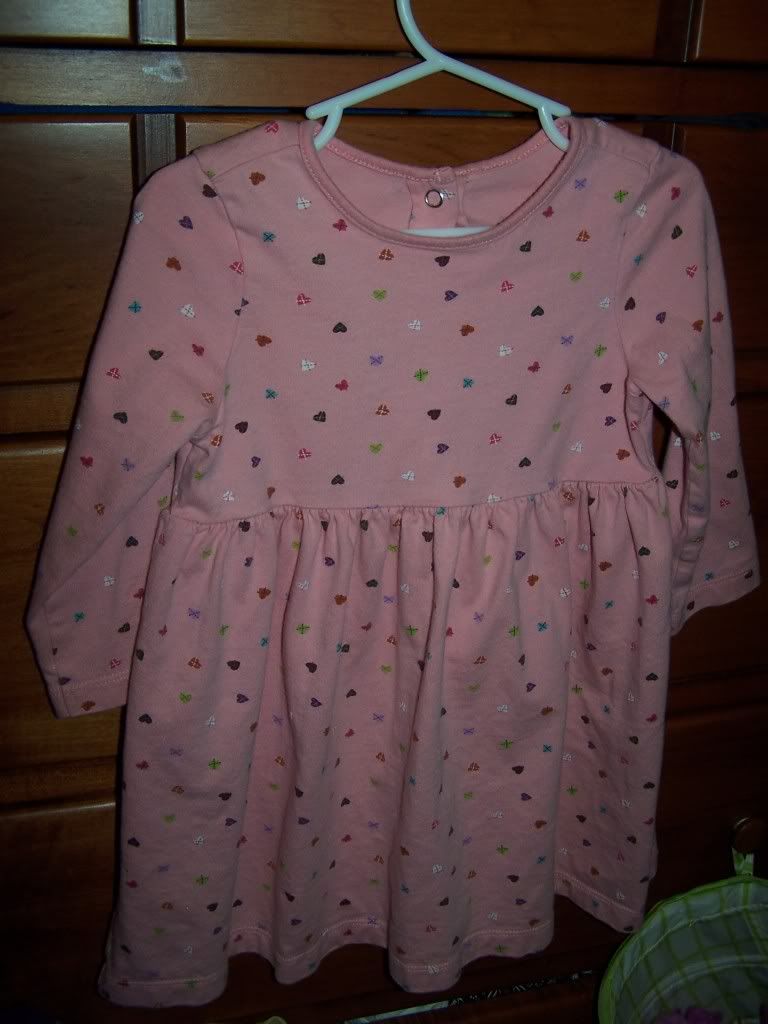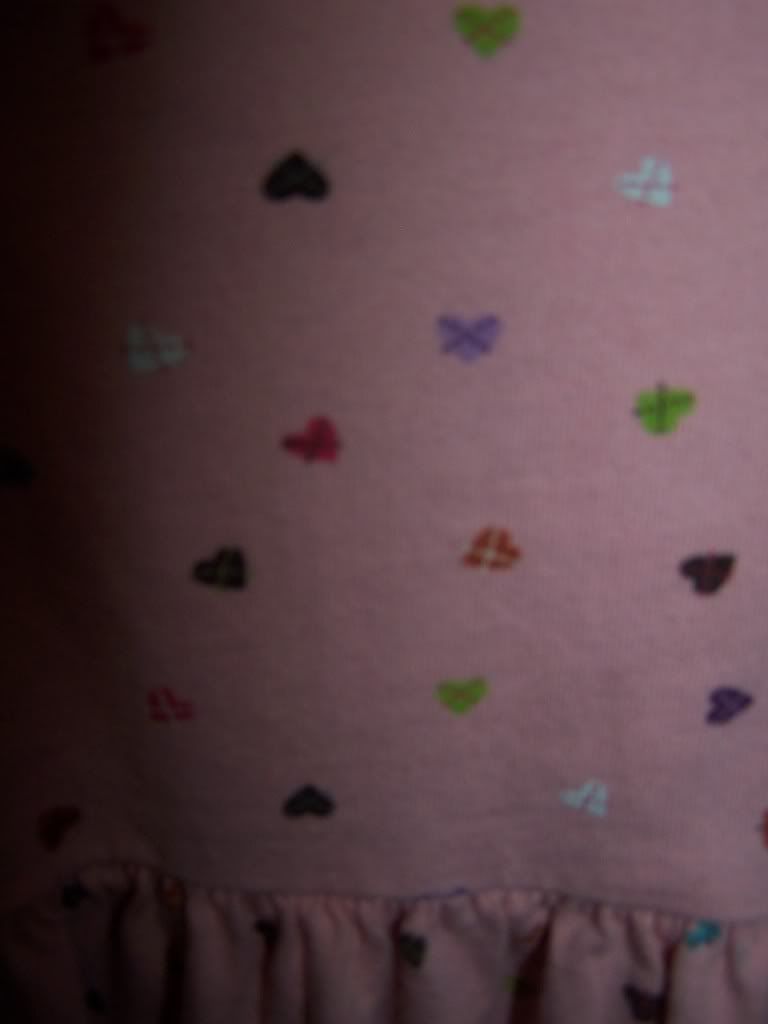 Janie and Jack very soft cord red top, size 12-18 M $4



Cornelloki indigo dress with floral prints. Some green and some yellow- size 12-18, runs big, includes ruffle butt diaper cover, beautiful set. $5 Traded



Le Top super cute dress, couple of threads need to be trimmed, nothing structural, 2T, $5 SOLD
Circo Snow Bibs, play condition, fully functional, $4
Gymbo Super soft cord navy sunflower pants, 18-24, $2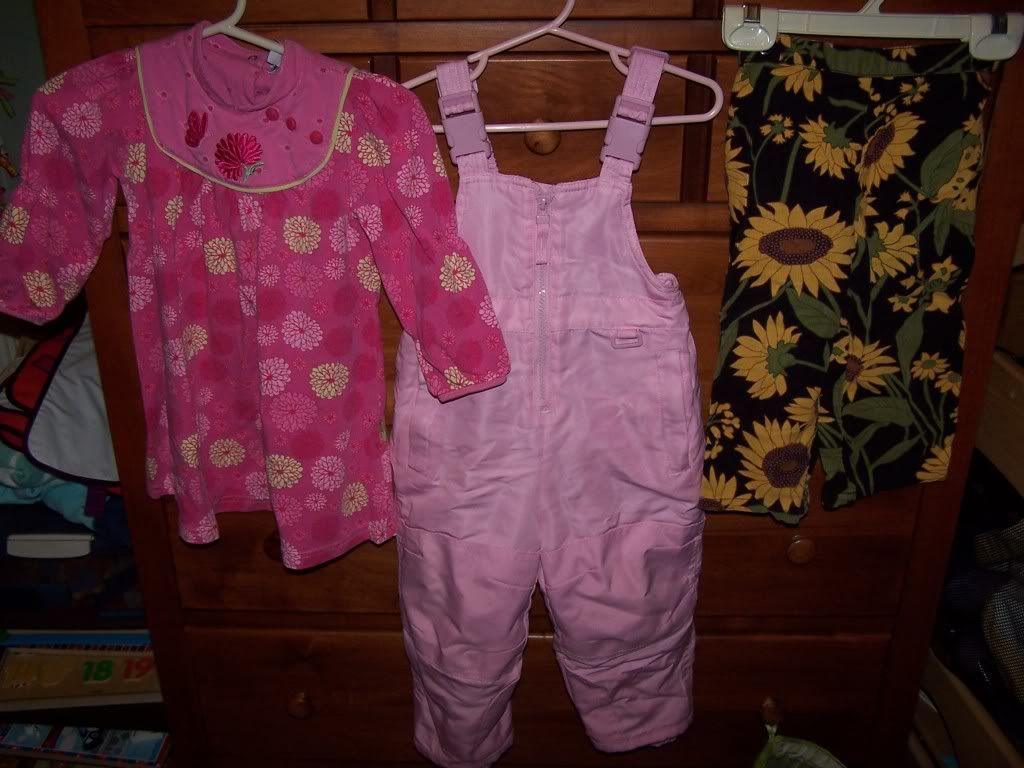 Pink floral velour Old Navy pants 24-30 M, size XXL $2- may run a little small IMO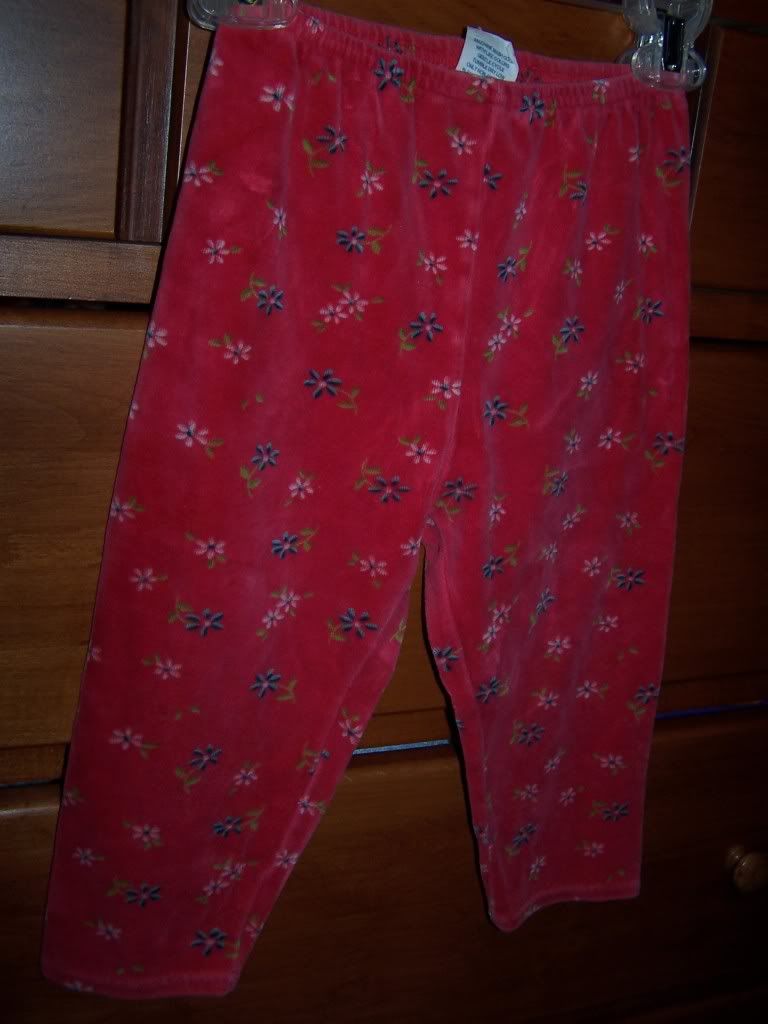 Old Navy 12-18 M soft cord dress, snap front, freebie tights since I am not sure on size and they are not an exact pink match, $6, loved this dress- one of our favorites- snap covers have floral detail, very sweet Traded


Girls snap below bodysuits-
Blue Gymbo 18-24 $2 Traded
Pink Gymbo T-neck 2T $2 Traded
Carters cream with flowers all over 12M $1
Cherokee cream with flowers in middle 18M SOLD
Cherokee pink 24 M $1
Cream ones show a little more washwear than the colored ones.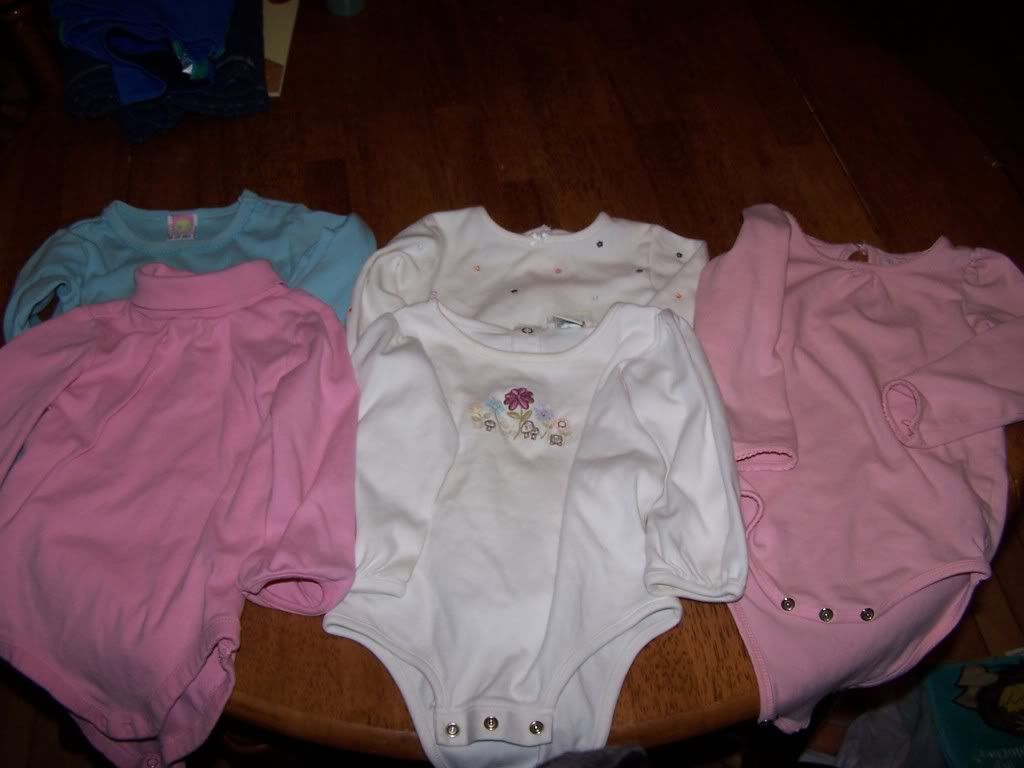 Chaps dress, washwear, cute with full skirt, 24 M, $3



18-24 soft Gap Corduroy dress...loved this one, so nice and soft, snap closure in front- nice for holidays $5



Artesania Sorata 100%Alpaca Handmade in Bolivia sweater, size 2, very nice condition $8



12-18 girly Old Navy Cord overalls $2




WAHM pants/skirty combo, OBV and Oooga Booga, some loose threads that need to be trimmed, not sure on size, can measure if interest $9




Carters 18 m Fleece Sleepers $2 each, a little pilly on wrists but overall looks pretty good Traded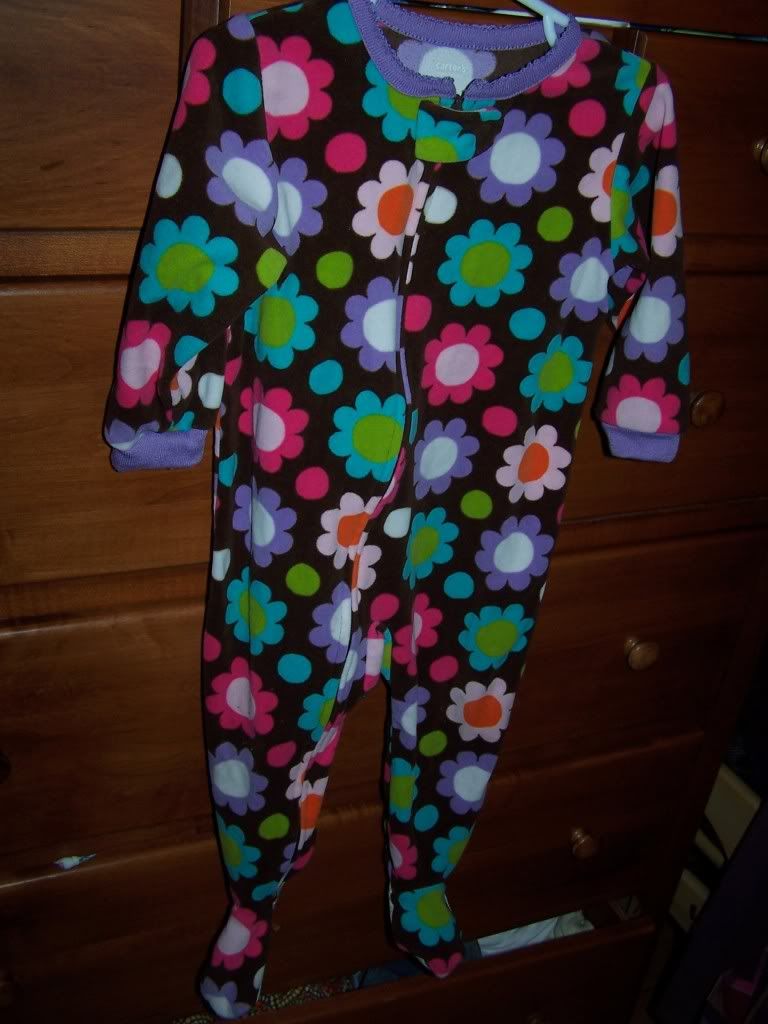 Velour Floral Pants, Gap maybe- tag missing, size XXS, $2 GUC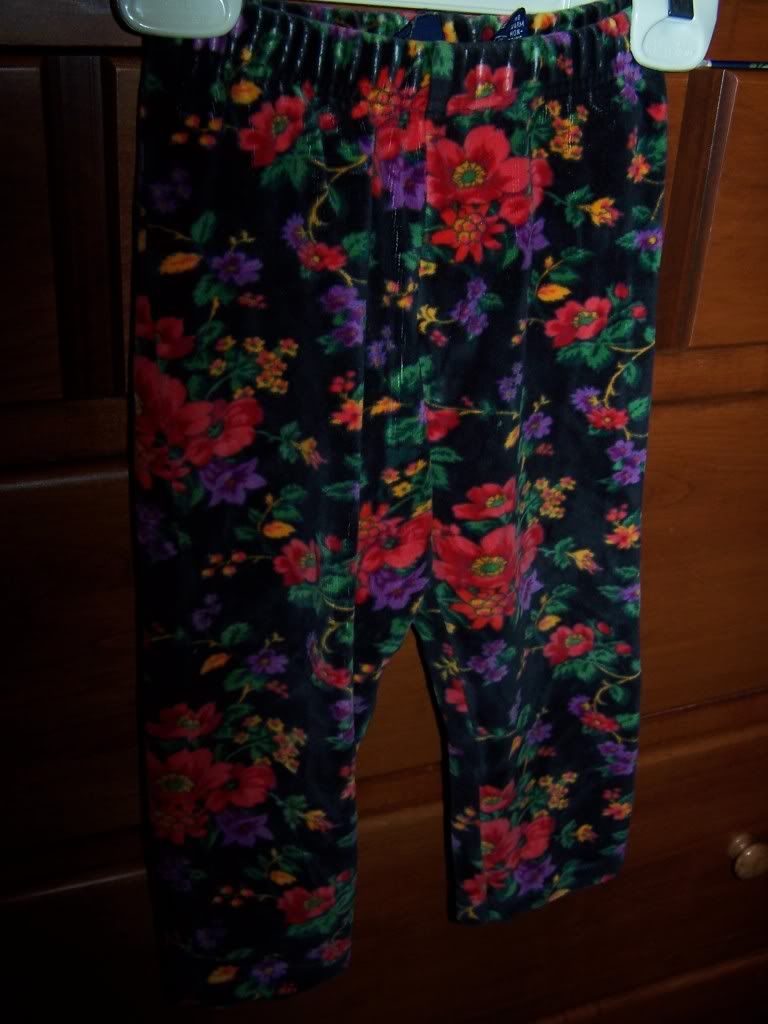 Hanna 80 Marshmallow top... very warm, very well loved, a bit dingy $5

__________________
Kristin, SAHM to 7Y girl, 4Y boy, and 13M boy
Trading!
Check out my Ebay Store- Hannas, Bras, Lululemon, Premium Denim, Maternity incl. premium denim, Boden, Converse, Crocs, Keens
---
Last edited by Hands&Fire Pottery; 12-04-2012 at

02:19 PM

.