My AWESOME $50 Craigslist find!
---
Such a blessing. The day after DH got his Share Profit Bonus from work (didn't even know one was coming!), I found this listing on Craigslist for $50. She had just put up the listing that day.. AND it turns out that the woman lives like 5 minutes from me (literally)!!!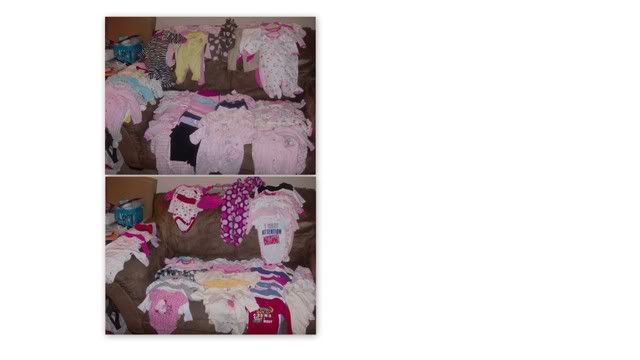 All the stuff toward the left of the pictures are Newborn sized. All the stuff towards the right are 0-3m size. The stuff in the middle are a mix. The purple thing with the pink and white polk-a-dots on the top of the couch in the second picture is actually one of those super warm fleece jackets that have footies, long sleeves and a hood. It still has the tags on it!!!

I feel so blessed!

God bless!
__________________
Christian wife to my hubby, mamma to three little men and a little lady!
Send a custom greeting card from
Just Because Stationery!
Because you don't need a reason to show you care. Caring is reason enough!!!