Must go ASAP! MMAO: AI2, Happy Heineys, & Charlie Banana
---
Happy Heineys & Charlie Banana diapers still available!

L to R:
-SOLD!! AppleCheeks Little Bundle pocket size 2 snaps in St. Lucia $20 (leg elastic is a bit stretched)
-Happy Heineys pocket OS aplix in Lavender $12 (aplix has started to curl a bit)
-Charlie Banana Butterfly pocket snaps size Medium $15
-SOLD!! Nifty Nappy Corduroy Bears pocket/AI2 OS snaps $12
-SOLD!! CCBaby double layered jersey merino wool cover OS snaps with a panda sewn on the bum $12
-SOLD!! Orange Diaper Co. Organic Bamboo Terry Flat with Blue Bird edging in Infant size 23.5"x23.5" This was never used as a diaper. $10ppd
-Custom Rockin' Rumps OS AI2 rainbow snaps in a vintage Rainbow Brite fabric $30 (LaLa Orange & OJ are on the bum).

Other image L to R:
-SOLD!! Small fleece soaker with Peace symbols $10
-SOLD!! Medium WAHM Strawberry Shortcake pocket diaper $18

All of these come with their respective inserts (except the wool cover, flat, & fleece cover). This stash (with the exception of the HH dipe which has been loved & is pilly) has been used *maybe* 5 times each AT MOST. The flat has never been used as a dipe - it was in our car as the emergency dipe but was only used once as a burp rag. The AC dipe listed is the only AC I've ever had where the elastic stretched so soon. The NN dipe is a bit faded, I assume because the red fabric doesn't last as well as other colors.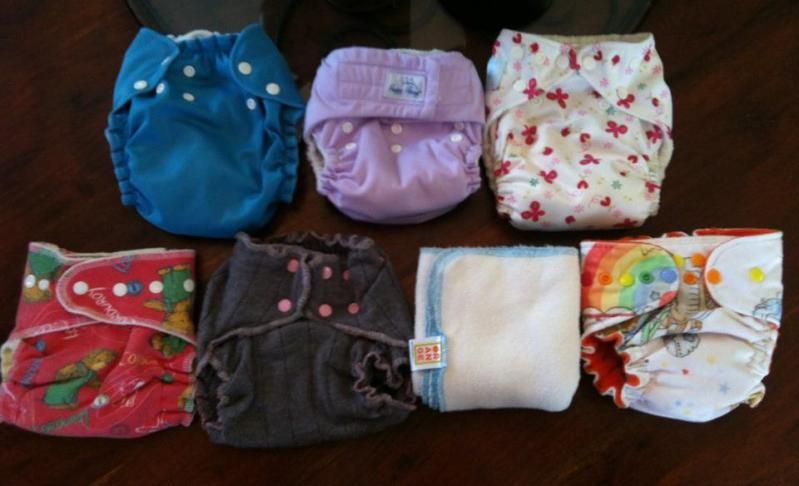 The backs of the wool cover & Rockin' Rumps AI2
Wool cover has been SOLD!!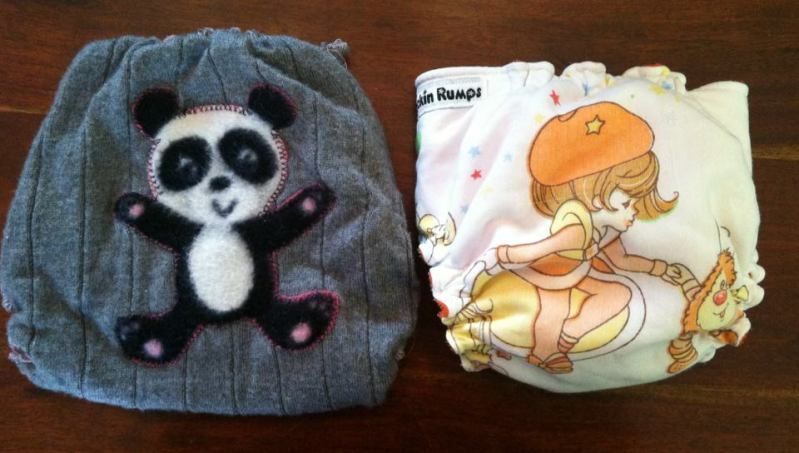 Small fleece cover & medium Strawberry Shortcake pocket diaper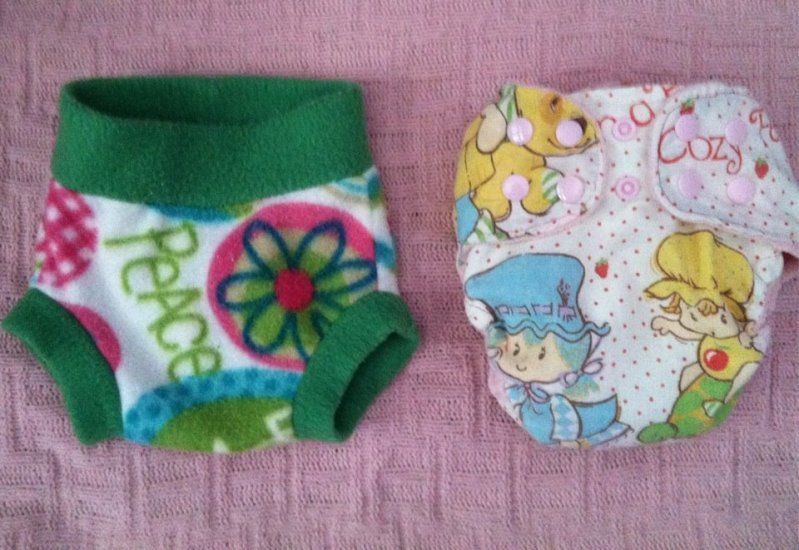 __________________
Earth-loving mama
& grad student
to my little bug
(2.24.11 via all-natural waterbirth - Daddy delivered her!)
We're into cloth-diapering, babywearing, & attachment parenting
Certified Placenta Encapsulation Specialist, PBi CPES
The Giving Tree - Placenta Encapsulation & Postpartum Services
---
Last edited by MamaEarth; 12-17-2012 at

05:46 PM

.