Registered Users
Lullaby Knits-custom slots open, mymn/tee sets available too!
---



Hi there! I'm a homeschooling mom of 5 kids under age 9. I taught myself to knit about 8 years ago, but have discovered a love for hand-dyed wool yarns and knitting longies. Knitting has become one of my favorite things to do with "me-time", so I'm hoping to be able to knit some for your little ones! When I'm not doing customs, I plan to knit some from my stash and sell in-stock items over on Etsy or at the Bebe Juillet congo. Click siggy links for instock items.



I have two YYMN (Your Yarn My Needles) custom slots for longies open for the month of June and 3 in July. I am a licensed knitter of Sheepy Pants longies, but I have adjusted my sizing to match more of what is the "average" sizing from other knitters. I am using techniques from both the Sheepy pants pattern and the DaKine Longies pattern (no liscense required) to knit my longies. If you prefer one pattern over the other, please let me know ahead of time. Typical turn around time is 2-4 weeks from the time I receive your yarn. I am a homeschooling mom of 5, so I'm only taking on a few customs each month. I want to make sure I give each garment the utmost attention and care, and that I can return your finished work to you quickly. Sizing and pricing are as follows :

**Sizing updated 10/20-after a lot of testing, I don't feel the Sheepy Pants sizing recommendations accurately reflect the "average" measurements of most babies. Sizing measurements have been adjusted and pricing has also been adjusted accordingly. Custom measurements are always welcomed and encouraged! Pricing will be based on the standard hip measurements that most closely match your custom measurements.**

Will knit for trades too! ISO nb/s thirsties covers, flips covers in GN colors, thirsties duos, and GMD pf's (oranges, reds, browns)

Longies/Capris/Shorties (All measurements can be customized as well)






Base pricing includes ribbed or eyelet waistband, seed stitch, basketweave, moss stitch, linen stitch, or rolled cuffs, short row shaping in the bum, crotch gusset, and crocheted drawstring.

EXTRAS:
Ruffles: $5
Icord: $5
Scrappies/Stripes: $8
Detachable Ruffles: $10
Headband with flower: $7
Skirted longies: $14
Cables: $8
Braids: $10

I am also licensed to knit the Juliette Skirty. Prices and sizing are as follows:
NB-$25: 12" hip, 14"rise
S-$30: 14" hip, 16" rise
M-$35: 16" hip, 18" rise
L-$40: 18" hip, 20" rise

Newly licensed to knit and sell the Jungle Gym Overalls! I can do standard overalls for boy or girl, or do the skirted version of the overalls!
Overalls or Skirtyalls/Shortalls
Newborn: 14"hip-$40/$45
3 m: 16" hip-$45/40
6 m: 17" hip-$50/$45
12 m: 18" hip-$55/$50
18 m: 20" hip-$60/$55

And granted permission to knit and sell from the Something Beautiful Shrug pattern! PM for more information if you're interested in this pattern, as I haven't worked out a pricing schedule yet.

Just granted permission from Justine Jussi to knit and sell hats from her Aviatrix pattern!

NB-15" circumference-$9
3 month-16" circumference-$10
6 month-17" circumference-$11
12 month-18.5" circumference-$13
18 month-19.5" circumference-$14
2-4y years-20" circumference-$15
4+ years-21.5" circumference-$17


$5 deposit required to hold your slot. $3.50 flat shipping charges to return finished garment and extra yarn to you via USPS first class mail, or priority mail. DC# included. Longies will arrive to you washed and lanolized with unscented wool wash at no extra charge! I will keep in contact via email with pics of your work in progress. Please PM with questions. I will do my best to avoid massive pooling (mild pooling is often unavoidable), but if you have an extreme aversion to it, please provide and extra skein of colorway. Otherwise, I'll do the best I can with what I have.

I have a few sets available on a MYMN basis. Prices listed are for the yarn and matching T. Knitting fees are an additional amount based on size. I will be unable to knit these up until my January slots are up. I will ask for pmt for T and yarn now, pmt of knitting fees when item is complete. TFL!


All The Pretty Horses set
Next set has a 3-6 month pink T-shirt embellished by Laura of Midnight Stitches. Yarn is Family Roots Marilyn on BFL with brown trim. I can do small to medium size longies, shorties, or capris for these. Price for yarn and matching T shirt is $47.50. Knitting fees additional based on size.




Birdies in a Tree set
**This set is on hold pending deposit.Last I have a 12 month size T embellished by Laura of Midnight Stitches. Matching yarn is Mosaic Moon Synchronicity on Cestari Superfine, with matching green cestari trim. I can do Medium to large longies (depending on inseam) and medium to large shorties or capris. Price for yarn and T-shirt is $47.50. Knitting fees additional based on size.



Examples of past work:



Small longies. Dashing Dachs' Goldfish on Bulky Gaia yarn



Medium longies. Sugarbubbie's Silly Old Bear on Cestari Superfine yarn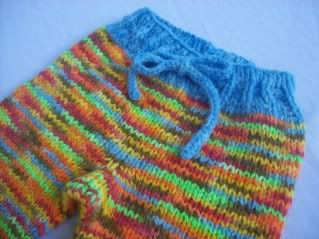 small skirted longies, MM "Snowblosssom" on 100% organic Gaia worsted yarn.



Custom for DCJ24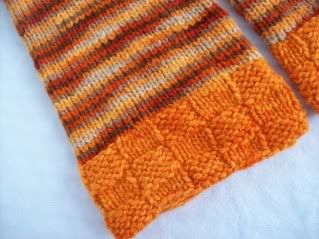 Custom Scrappies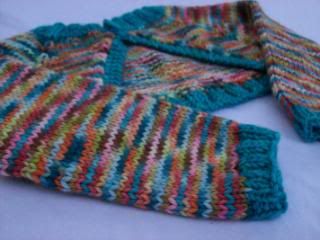 Something Beautiful Shrug, Nurturing Threads Siobhan



Aviatrix Hat and mittens



NB Jungle Gym Overalls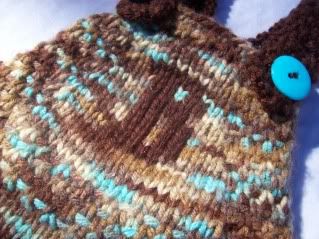 Duplicate stitch monogram



Convertible Shorties/Longies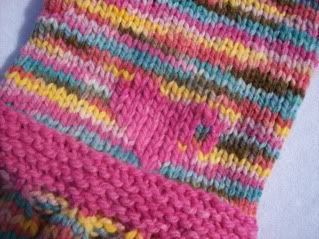 Duplicate stitch heart

Please PM with interest, or post here!
If you're wanting something knit from a pattern not listed, please ask. I love trying new patterns, and may be willing to purchase the license if the fees are reasonable. TFL and God bless!

July:
1.Jessi N.-waiting for deposit and measurements 7/3; deposit paid; finishing up 8/14

August:
1.
2.
3.

__________________
[CENTER]Latisa, wife to M, mom to an 11 yo, 8 yo, 6 yo, 4 yo, 3 yo, and 6 week old
.
in my spare time. ISO GMD snap less red workhorses, medium Disana soaker./[CENTER]
---
Last edited by adensmom; 08-14-2012 at

04:02 PM

.