Children's Place White/Purple dots dress and hat.
0-3 months NWT
$12 ppd
Carter's (from Kohls) smock tunic and shorts
6 months
$5 ppd
Worn once and washed
Carter's Child of Mine Romper Dresses
0-3 months
$10 ppd for all 3
VGUC; no stains or fading
SOLD BELOW!
Carters Just One You 3-Piece Outfit.
6 months NWT
$6 ppd
I have two Aden + Anais for Target lightweight muslin sleep bags in small (0-6 months, up to 18 lbs, I believe). They are soft and very cute. They have been washed, but not worn. We've ended up not using them and I would love to find them a home that would enjoy them and, in turn, be able to use the money for things our DD really needs/uses!!
I am asking $10 ppd each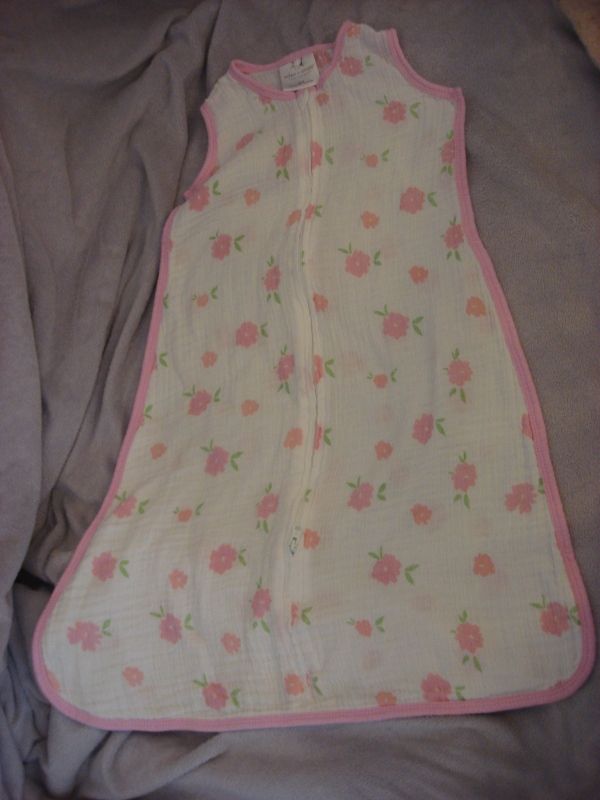 I have one pink BabyComfyNose Nasal Aspirator available
New in Package
$10 ppd
$8 ppd
Here is the company website:
http://babycomfynose.com/
It's a "snot sucker"! I bought two thinking I would use one at home and one in the diaper bag and only used one. It worked great for my DD's major newborn congestion. It's similar to the NoseFrida, but it just uses a balled up tissue rather than expensive filters. It comes apart easily for cleaning, as well!