Priced to SELL! BBLs, FFs, Cuddlebun, Prescious covering, Prefitteds, etc, ALL sizes!
---
Hi there, I REALLY need PP so I have marked these all down to sell... LOTS of great deals to be had!!! If you don't like my prices, make me an offer (but please don't be offended if I decline)
Also selling:
Wool
AIOs/AI2s
Pockets
Wetbags/Inserts/Snappis/Swim Diapers/BF & cloth tshirt
Carriers
So please check out those listings, I will definately make a deal if you are wanting multiple items!

Like I said I REALLY need PP, so the only thing I might be tempted to trade for are boyish sized FBs
Thanks for looking!!!


Black Bird Lane
Each comes with a matching trifold snap in soaker, sizes listed below. $10.61 PPD each
Left to Right, Top to Bottom:
Butterflies-Small, Grey Paisley-Large, Pink Camo-Large, Orange Hippie Flower-Large, White Buttons-Large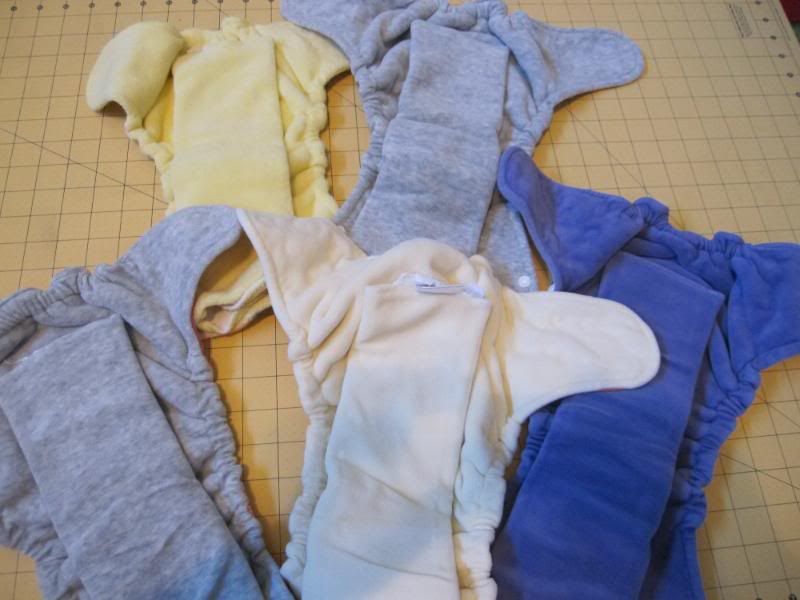 Cuddle Buns & Precious Coverings
Cuddle Buns OS(on Left in pic) Purple with small dragonflies and flowers includes double layer snap in soaker $10.61 PPD
Prescious Coverings M/L(on right in pic) pink and purple velour dip dyed included lay in velour soaker $6.49 PPD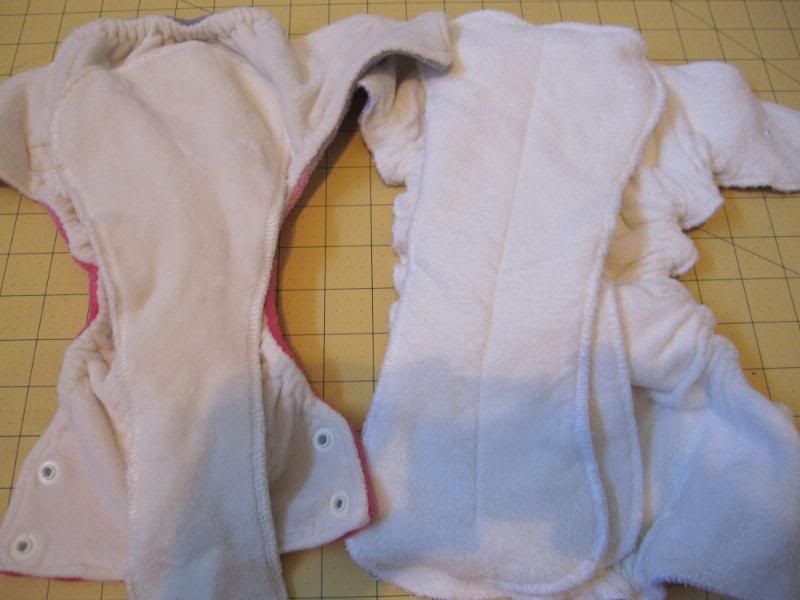 Fanciful Fannies
All in EUC! All have BV lining! $11.64 PPD each
Top to Bottom Left to Right (sizes noted)
Pink Cowboy-Small, White multi dots-Medium (small dot stain on left wing), Pink Modern Dots-Medium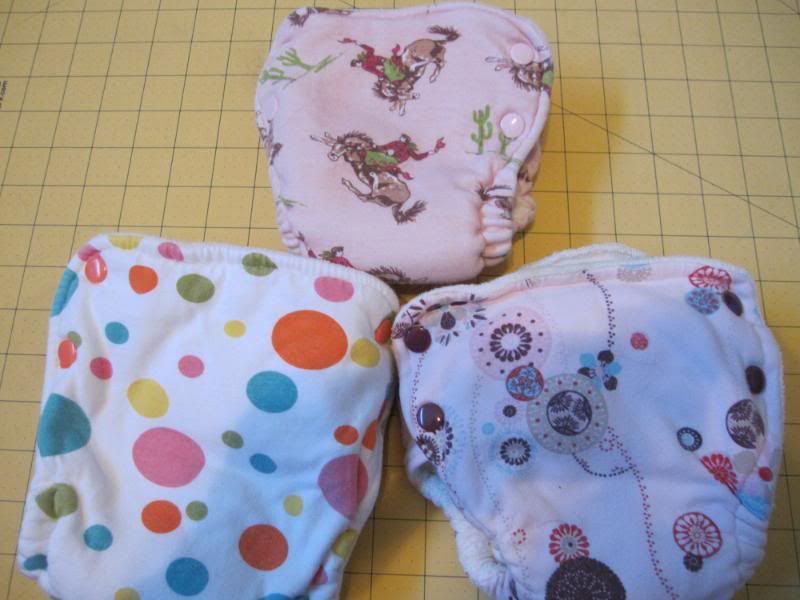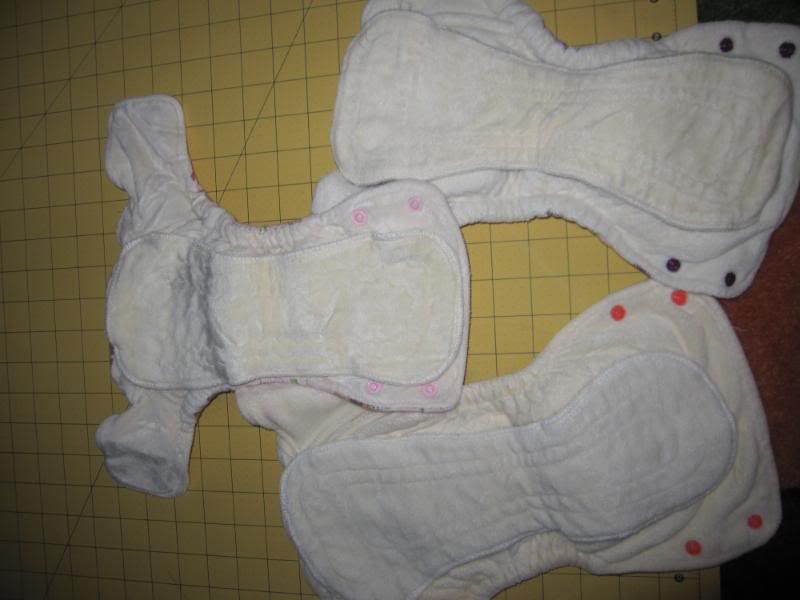 Prefitteds
Both have snaps and BV lining with a sewn in soaker.
Natural color has purple serging and pink snaps, Blue has rainbow serging and white snaps $8.55 PPD each BLUE SOLD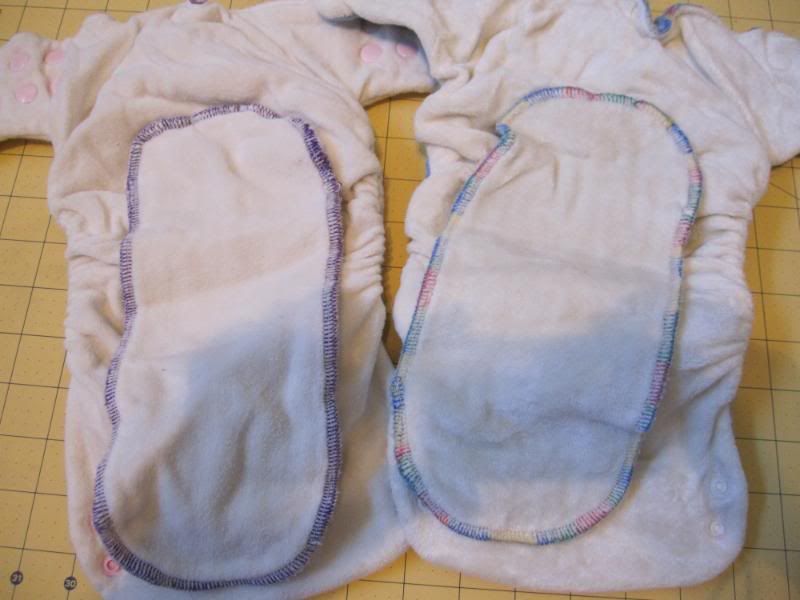 Thanks for looking and LMK if you are interested in anything or have any questions!
__________________
Melissa-Mom to 4 Little Princesses & 1 Prince!
---
Last edited by lovebeingamommie; 07-22-2012 at

05:19 PM

.