S.O.L.D.
---
I have a lot of 7 goodmama diapers that are in decent to sad shape but I have used all of them recently on my own kids. I just am purging extras to get us to the bare minimum.

I have no idea on names. A few have stretched/shot elastics and some have been fixed by myself... and 1 has a dark stain that shows through on both sides- others are slightly shadowed. You get the idea...You are buying this lot AS IS!!

I also will include 2 grobaby covers that are great for goodmamas- they are still waterproof and elastic is great, the velcro is pilly and I always made sure my kids had pants on over them and they stayed in place just fine!!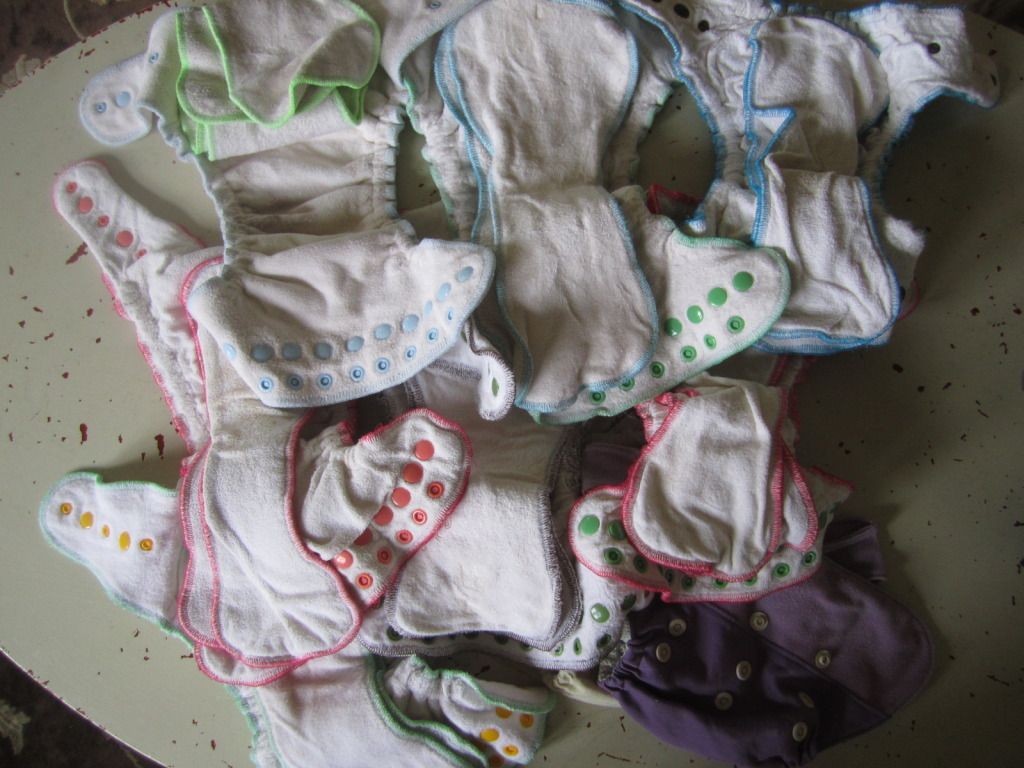 $37 includes shipping to you from the post office which will likely be about $10 so you are getting 7 diapers and 2 covers for $27! What a steal of a deal! Please PM me as I don't check threads too often.
__________________
______________________________________________
Erin, mama to Peter and Emelia , married for 3 years to my BFF
---
Last edited by petesmama; 07-26-2012 at

08:40 AM

.