in need of a slogan...wanna give it a try?
---
here's my new logo mamas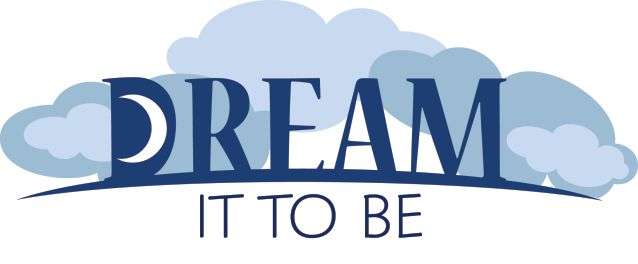 created by the lovely Kelly McMahon of Seventeen Stone (fabulous to work with btw)! I have dreamt of having my own logo for years but always assumed i was terrible with coming up with names and then when i would finally decide i liked something i would come across another WAHM that was using something totally similar and i just didnt want to "blend" to easily with anyone elses logo. soooooooo after many a customer asking for my business card and begging for a name to "spread the word" i decided i'd DO IT!

My logo will be going on all sorts of products and all those products are completely handmade by myself. Basically when the name came to me it was after dreaming up a design for something and i realized that HEY if it can be sewn i bet i could sew it!
so those adorable things that people dream up in their dreams and then wake in the night to google for are things that could be custom made exactly as they saw it in their head!

i'm clueless with slogans but if you'd like to attempt to shoot one at me then i'd love to review them and pick a winner! winner will get a gift certificate for $20
here's a list of some of the things that will be stocked on a consistent basis
diaper bags
changing pads
purses
doll diapers
doll diaper bags
doll wipes
(all doll items will be available as a whole kit PERFECT for gifting)
wipes (of all types and fabrics)
toddler backpacks
nb gowns and hats
diapers (of all kinds)
bra pads
inserts
ai2 pods
fleece soakers/shorties/longies
(fb store will be opening this month and debating on hyenacart or etsy store to start out with also)