Registered Users
STASH SALE: S,M Royal Buns soakers and lots of M/L Lanas left
---
These were all used for 2 to 3 kids off and on. All have the odd spot or sign of wear, but have been well cared for and have plenty of life left. Washed in Eucalan, lanolized with Imse Vimse wool cure. For all prices, $1 off if you buy more than one, $2 off if more than 2, and I'm very open to package deals if you want to buy as a lot.

First up, size small Royal Buns soakers: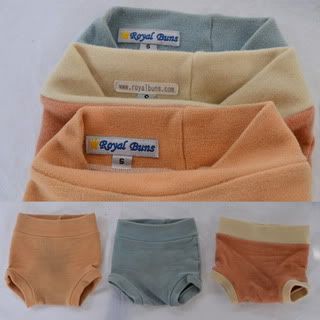 First 2 (solid light blue and peach) bought new by me, used for 2 babes. Some staining, but very functional. Medium thickness, very stretchy wool that goes great under clothes. $11 ppd. *SOLD*
Third soaker (rust with cream waist/legs) bought by me from FSOT. A little stretched out, light weight wool. Great for a chunky baby. $10 ppd.

Next up, medium soakers: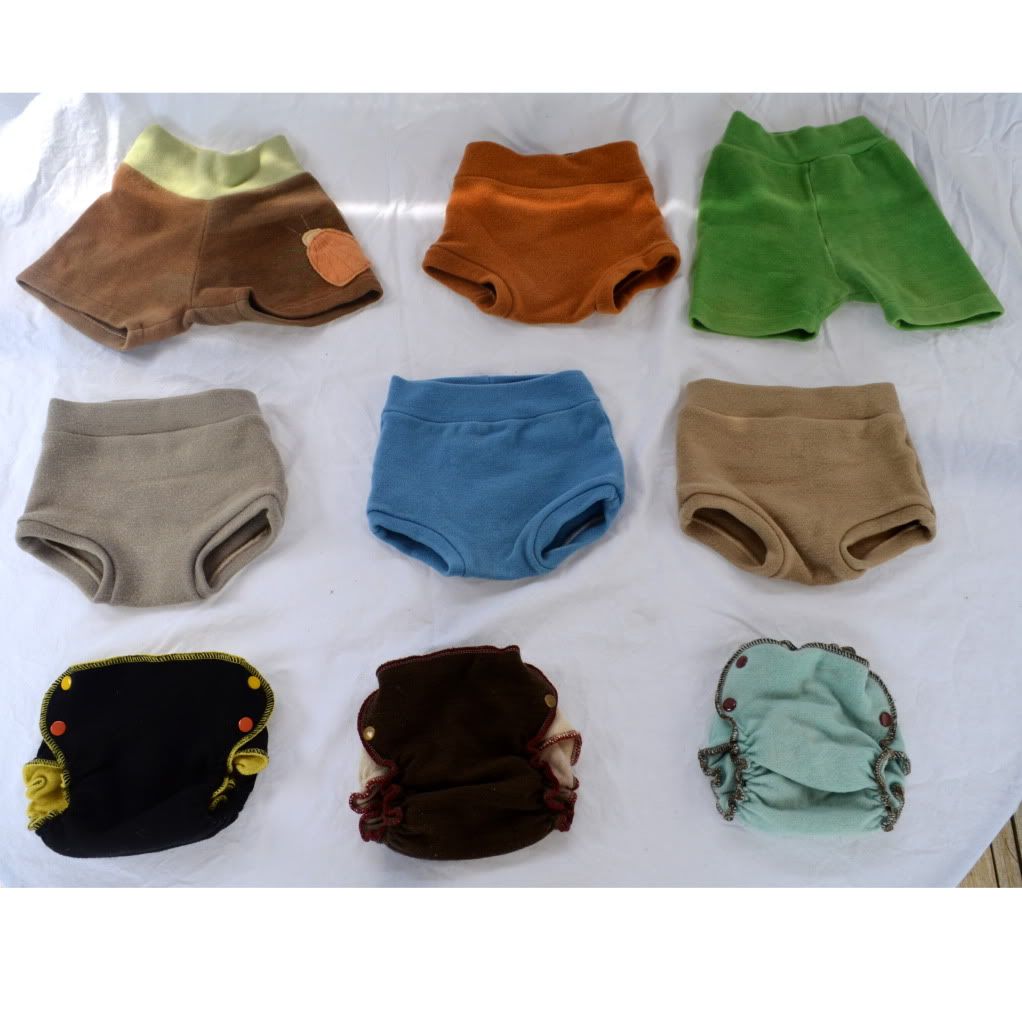 Top row, left to right: Shorties with cute bug applique, brown with sage waistband. Brown is faded, but still soft and thick. $12 ppd. *SOLD*
Royal Rumps soaker, deep gold, nice thick wool, runs a little small for a medium, good for when LO is out of the smalls but still too little for the meds. $12 ppd. *SOLD*
Better Bums green shorties, a little faded but still soft and cuddly. $12 ppd.
Second row: All Royal Buns soakers. Blue bought from FSOT, a little thinner but nice, $12 ppd.
Grey and beige soakers made for me, super thick interlock, lightly used, $14 ppd.
*BEIGE ROYAL BUNS STILL AVAILABLE*

Next up, six Lanas: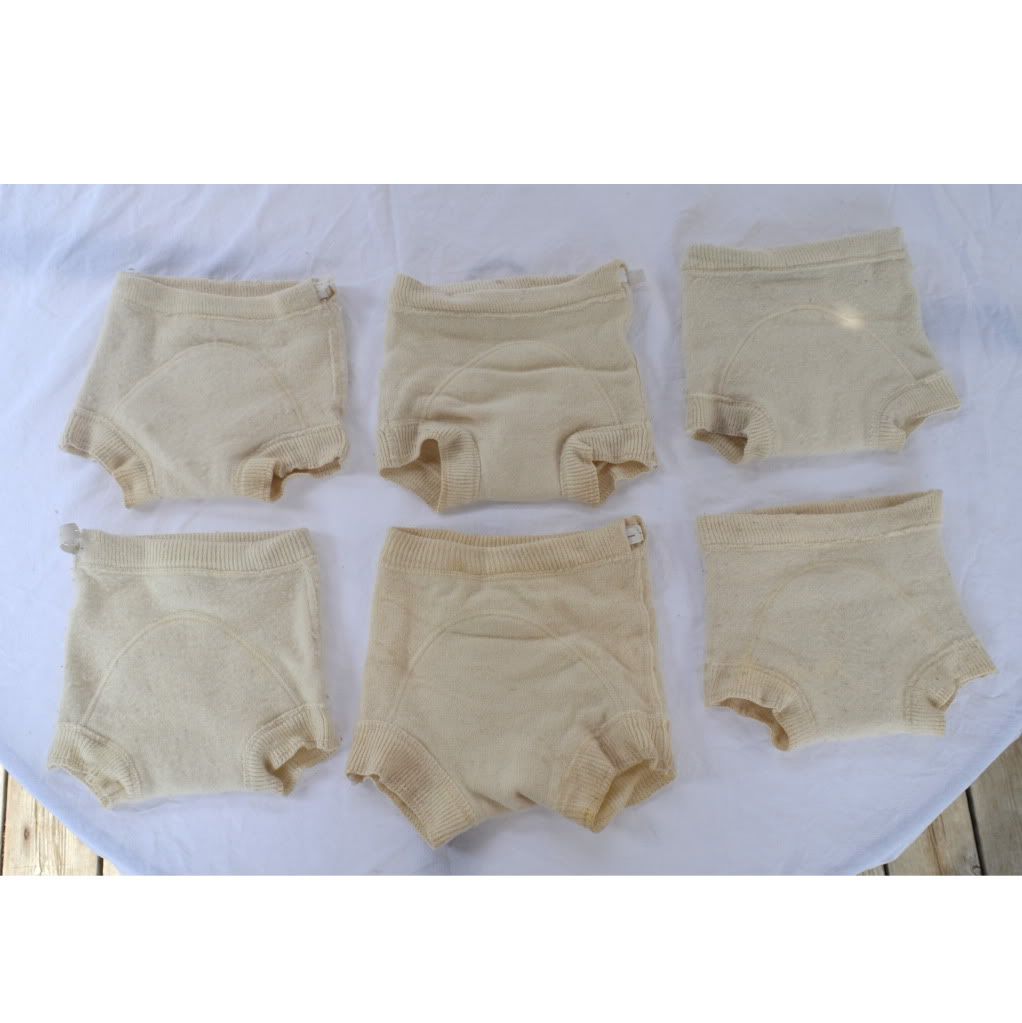 All are mediums except bottom middle is a large and one of them (I think in pic it's top right) is more of a med felted to a small. All in GUC--a little staining here, a little pilling there, but many dry nights left in them. $14 ppd except felted one $12 ppd.



Smoke free, dog friendly home. Feel free to make offers--I want this stuff gone. Will ship priority mail within 48 hrs or sooner of pp receipt. Thanks for looking, mamas!
__________________
Pilates instructor/future PT
Devoted,long-suffering wife of an artist
Mama to ds1 8/14/06, ds2 4/25/08, and ds3 5/28/11
---
Last edited by momsuta; 09-12-2012 at

06:42 PM

.