All items coming from a smoke-free, dog-loving home


I'd be interested in trades for the following:
GN water sling
EUC aplix 4.0s in Sassy, Zinnia, Blossom, Dazzle, or Mirror
Large girly Monkey Foot Designs wetbag - picky on prints
Math U See Primer books and DVD and manipulatives

Ok, here we go...I have WAY too many of these for one kiddo and I really want some new and girly colors for DD
These have all been used lightly as Daddy/church nursery dipes and are in great condition. Aplix very sticky and not curling, elastic tight, PUL perfect.

Shells - 10ppd each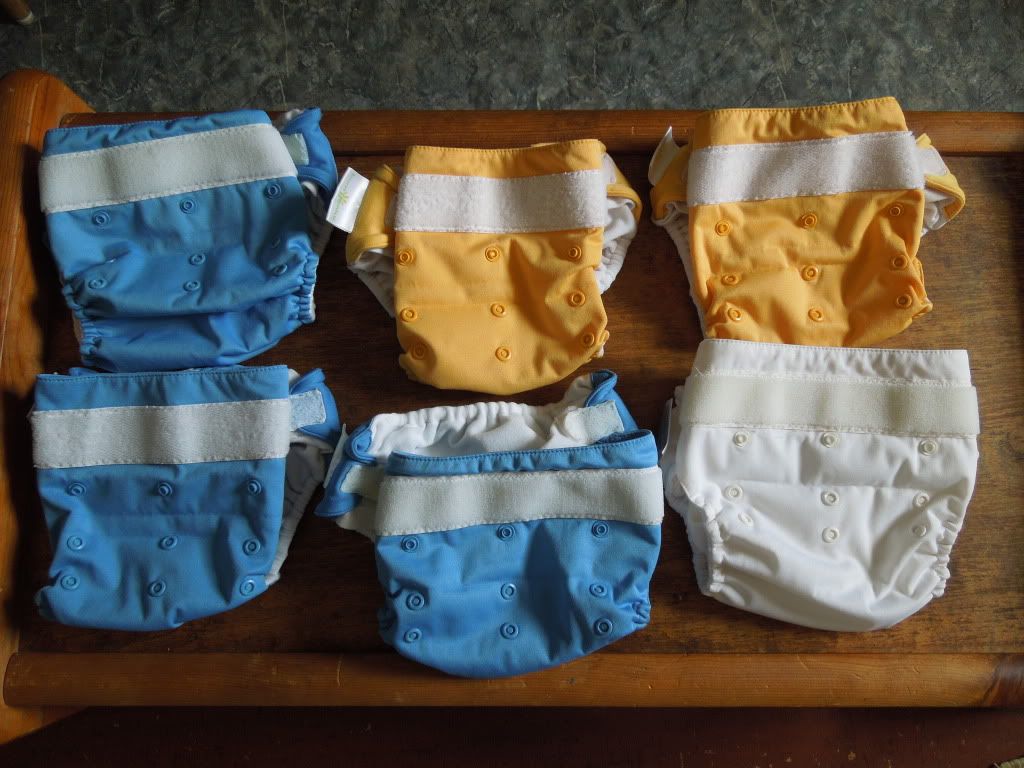 3 NOW 1 Moonbeam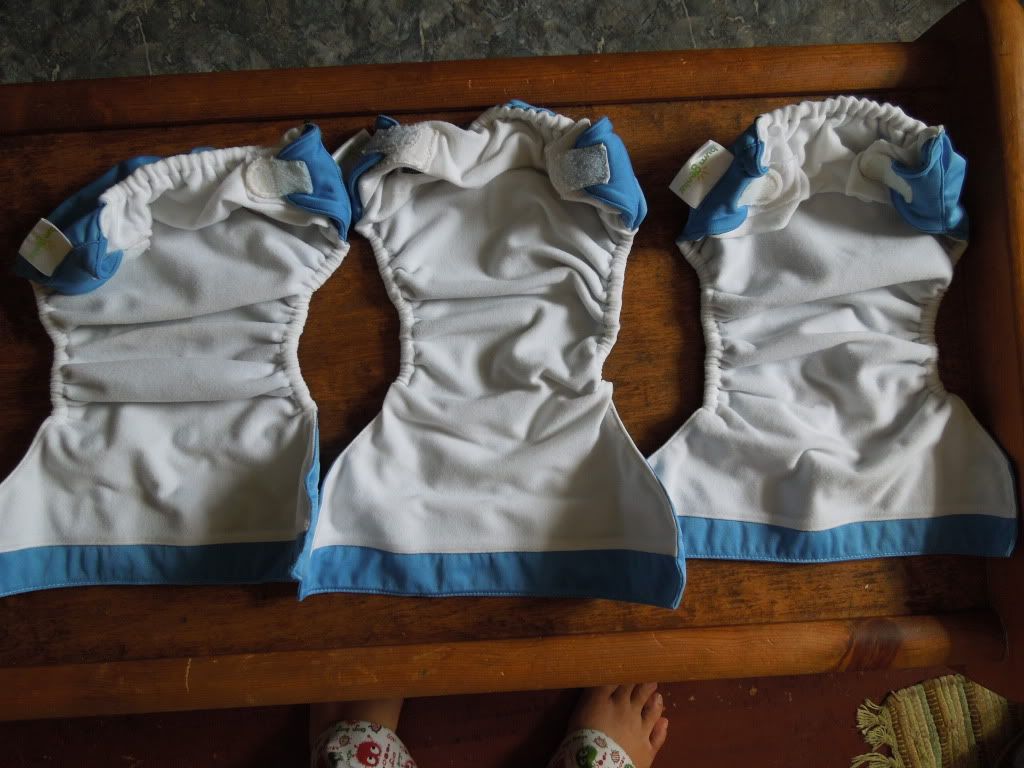 This has the suedecloth laundry tabs but are not marked seconds
They are definitely 4.0, however. These tabs look as if the blue dye ran on them a bit - I took a picture.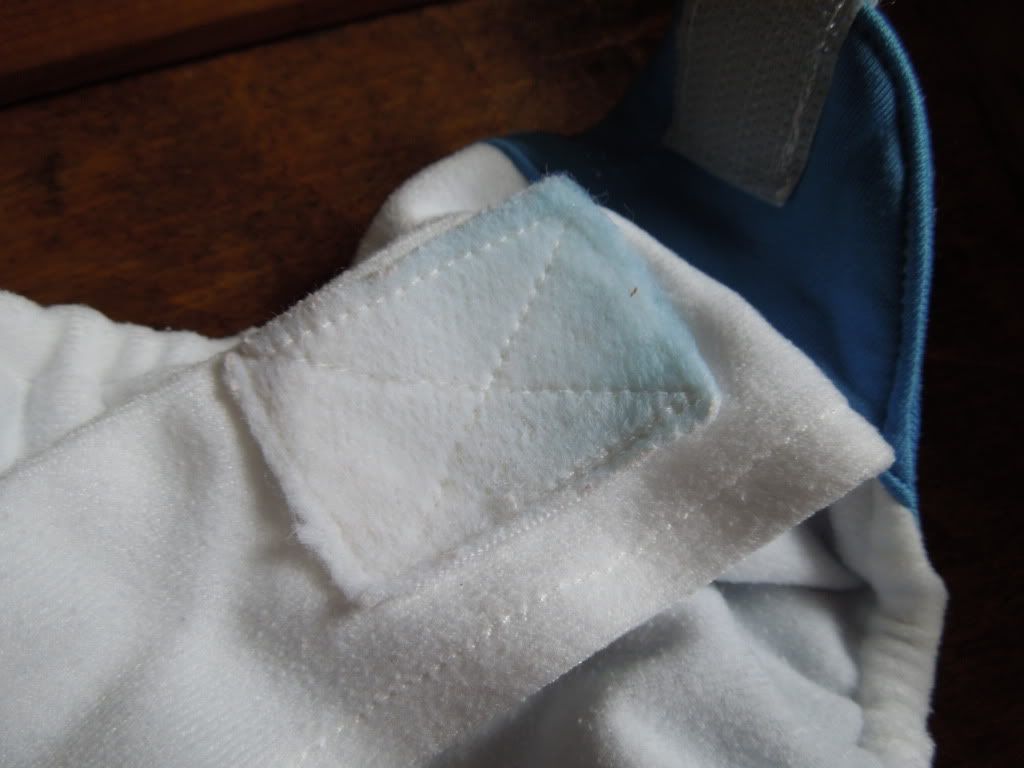 Clementine all sold! 1 White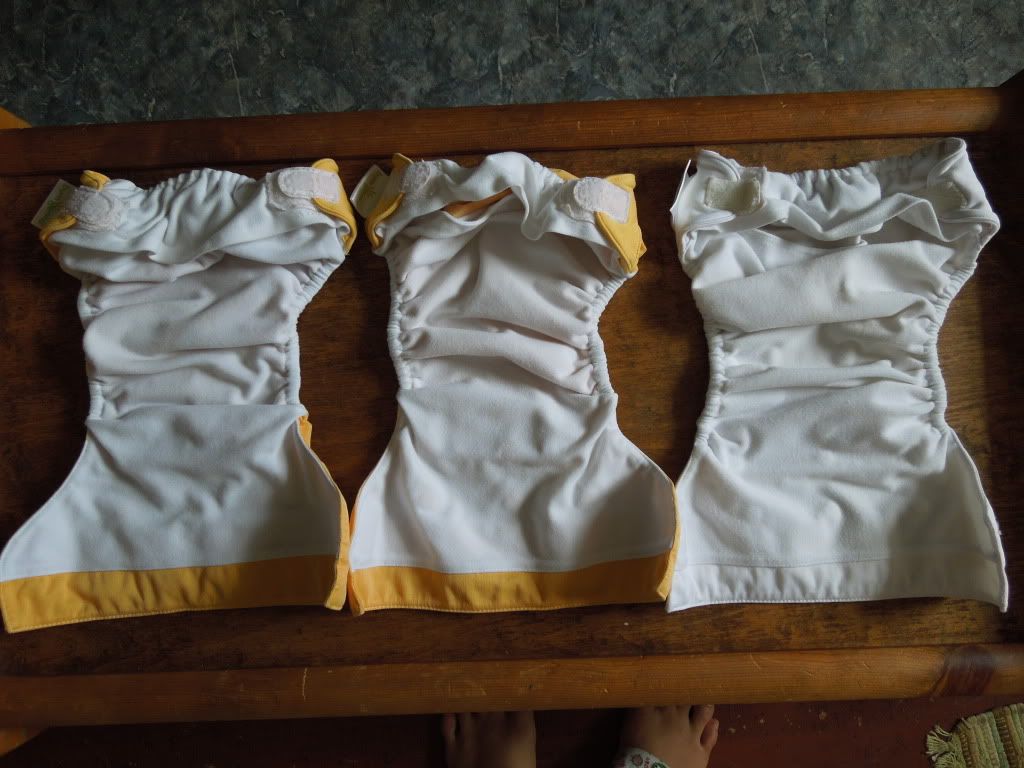 The white also has the suedecloth laundry tabs.

The clementine has very faint staining that I have not tried to get out. Once it stops raining I'll be sunning it.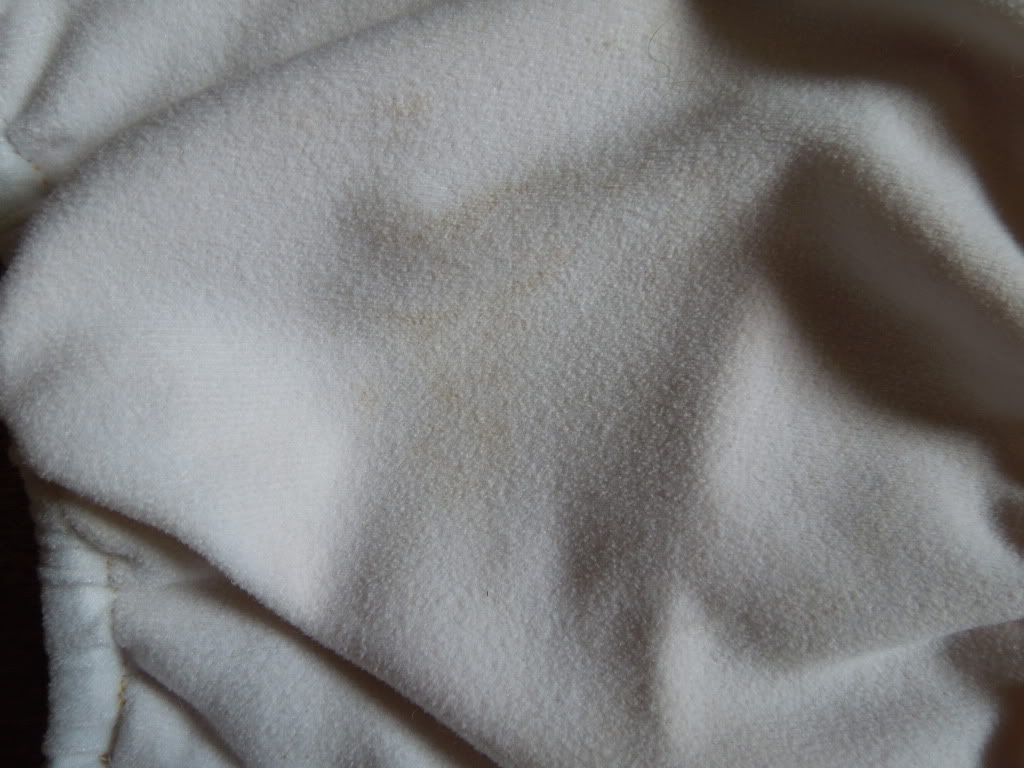 I also have 1 ribbit that is still in the kids' room. It is in the same condition as the rest. I can get pictures if there is interest.

Inserts - these were barely used as we use flats to stuff.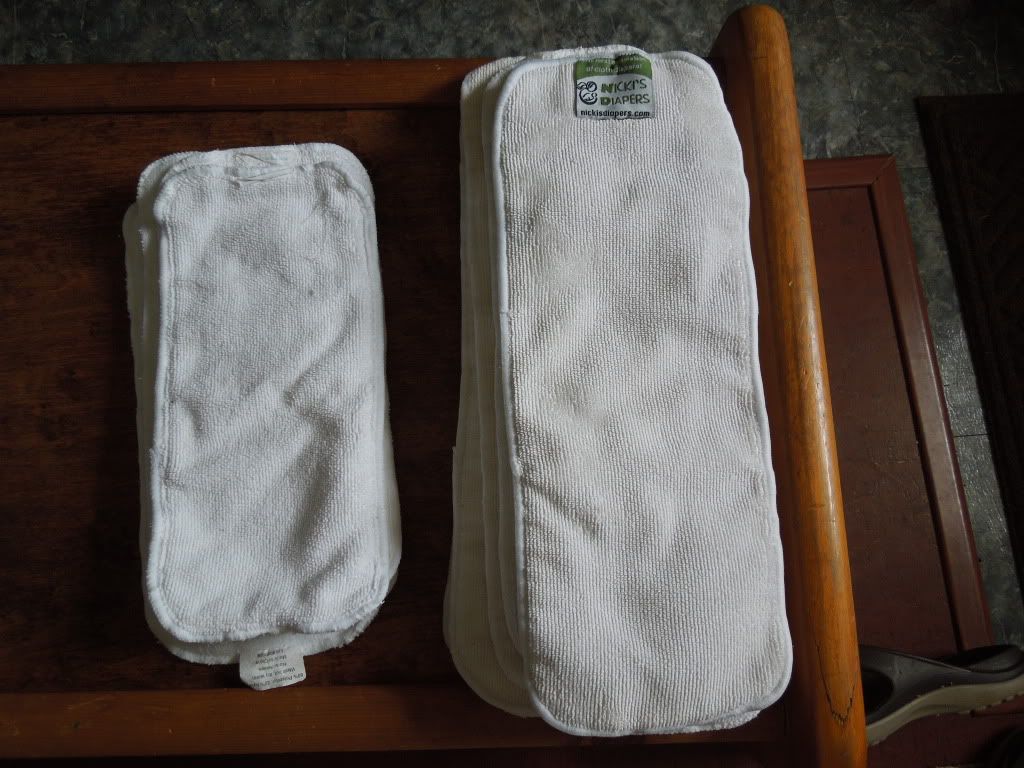 I have 4 BG NB/doublers - 2 still feel new. Add for 0.50 each.
There are 6 BG OS inserts. Add for 1.00 each.
One is a Nickis microfiber insert. It is about the same size as the BG OS - a tiny bit wider and no snaps. Add for 1.00.

I'm happy to take more detailed pics or answer any questions - just let me know
__________________
Barbara, wife to Stephen and mommy to Lexi (5/17/08), Camden (12/18/09), and Natalie (1/10/12)

---
Last edited by nutkase; 08-18-2012 at

07:38 PM

.