FS GIRLY stash sale BIG CHEAP LOT! Now with inserts!
---
I am destashing what does not get used... all diapers do have staining but no other issues. I want this gone so I am selling as a huge cheap lot

The only ISO would be wool yarn 8 ounces or more try me with pics...

Pockets all alva, sunbaby BG 1 lonely swaddlebee
there may be one more to add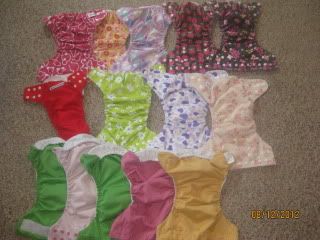 fitteds
scuttlebutts one over the moon (oldest diaper) Pidpods and 2 raven trees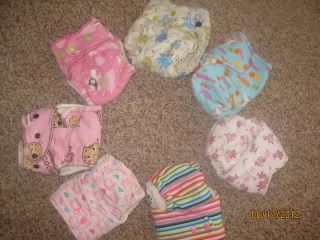 2 medium covers (one says large but isnt that big)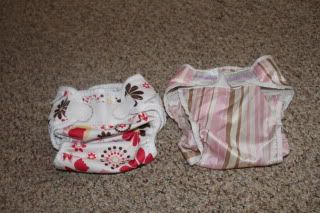 2 small wetbags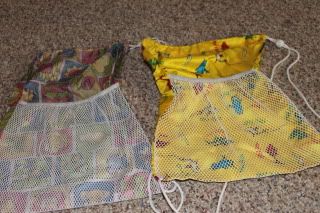 all microfiber inserts included- I think theres 16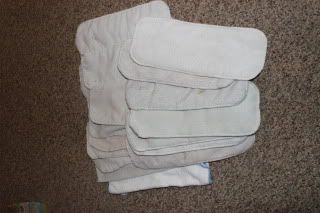 asking 92.00ppd for everything!!!!!** Now with microfiber inserts
__________________
DD#1 5/21/04 ,DS 11/30/06 , DD#2 6/29/10 & 2 Angels

---
Last edited by Sophiasmomma; 08-12-2012 at

08:58 PM

.