OMGness, what is this????
---
Ds just got home from a weekend away, spend half at my brother's house and half at a friend's house, due to my 12 hour shifts and needing a sitter. Anyhoo, he gets home at 9pm tonight, I take off his shirt for his bath, and find THIS!!!! The center part that's more red is very firm, and a bit...wrinkly, I guess you could say. The whole bigger area that's pinkish is puffy...and the center has something mucus like thing sticking out of it.
Has anyone seen this?? Brother claims to have never seen it, and friend said it was noticed at bathtime last night but just looked like a mosquito bite. Ds says it itches, but that's it.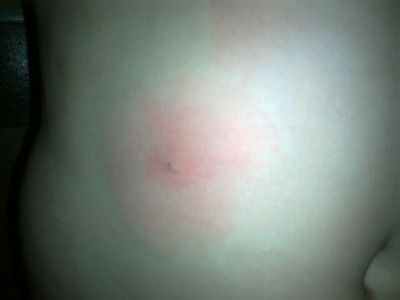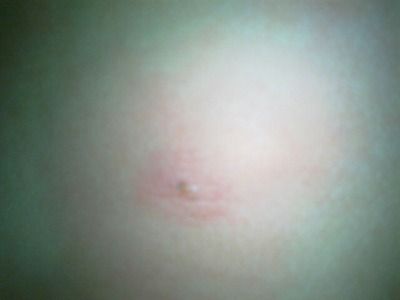 We're going to the walk in clinic tomorrow, since these pics don't show how bad it really looks.
Edited to add another pic.
__________________
Mamma to DS('07)
and a happy steward of the Earth
Due 7/2018
---
Last edited by nothingtosee; 08-12-2012 at

08:26 PM

.