Registered Users
ISO: Christmas Giftables and Lavender EO, IHA: Soap & Candle making and ragababes
---
I am destashing some of my fragrance oils for soap and scentsy making to make room for new. I would love to sell these or trade them for some new stuff!

I also have Ragababes! I have one that is a size 2 two-step in green. It is new and prepped only. I also have a size M AIO in purple that is in VGUC. I also have cute maternity tops in all sizes. In addition, I have wipes bits, WAHM soap, Etsy purse, new organic kids clothes, Stroller/Swing Blanket, NIP Gerber waterproof trainers, coconut oil, playdough, Organic foodstuffs, enfamil and Similac cans of formula, new pregnancy book (giftable), adorable springtime garland, play food, my WAHM soap, Coach scarf, mama toiletries, maternity clothes, and tons more!

IDSO: Christmas giftables! Try me on anything WAHM! I need magazine subscriptions, any NIP or NWT legos, scooby, angry birds, green bay packers, and fun art supplies. Also, my mom loves anything that smells good! Hit me with any NIP or NWT candles, perfumes, lotions, body washes, etc.

I would like Charlie's Soap, any laundry detergent,Melaleuca Tough and Tender, Avon Anew Genics treatment cream, any high-end salon hair care items or body care items, size 11 boy's shoes, essential oils and fragrance oils, a changing pad cover, GN/boyish Bundle Me, Wen, fuzzi bunz OS, 4T boys' clothes (and any sizes up), size 11 boys' shoes, Melaleuca, try me on anything WAHM, 7th generation coupons or products k-cups for a keurig machine, anything Hanna Andersson, esp. for my 4 year old son or 2 year old son, 4T boys' socks, and please feel free to spam me with your list!

Soap and Candle Making:
From Wholesale Supplies Plus

1 pound new, unopened EcoSoya Wax CB Xcel-I used this for making soy melts and it is fabulous!

Crafter's Choice Apple 'n' Spice Fragrance Oil. This is in an 8 oz bottle and is about 1/3 full. People go NUTS for this FO this time of year!

Crafter's Choice Pumpkin Pie Fragrance Oil. This is a 4 oz bottle and is about 1/3 full. Another favorite around the holidays!

Crafter's Choice Lemongrass Sage Fragrance Oil. This is a 2 ounce bottle that is 2/3 full.

Sweet Cakes's Coconut Lemongrass FO. This is a 4 oz bottle that is about 1/3 full. 4 ppd

Crafter's Choice Patchouli Fragrance Oil. This is a 2 ounce bottle that is about 1/3 full.

I would love to trade these for some new fragrances! Do you have some in your stash? Let's trade!

Dipes:

I have two ragababe dipes available: one is a purple AIO in size M ($40) and a lime two-step in size 2 ($50).

The AIO is in very good used condition. No stains, the aplix is still super sticky and there are no holes. The diaper has a bit of wash wear on the outside and inside. TV is 40.

The 2 step is new and never worn! My husband accidentally threw it in the wash with the rest of our dipes! Bummer! It will come in the ragababe packaging it was shipped with. TV 50 dollars.

Purple AIO: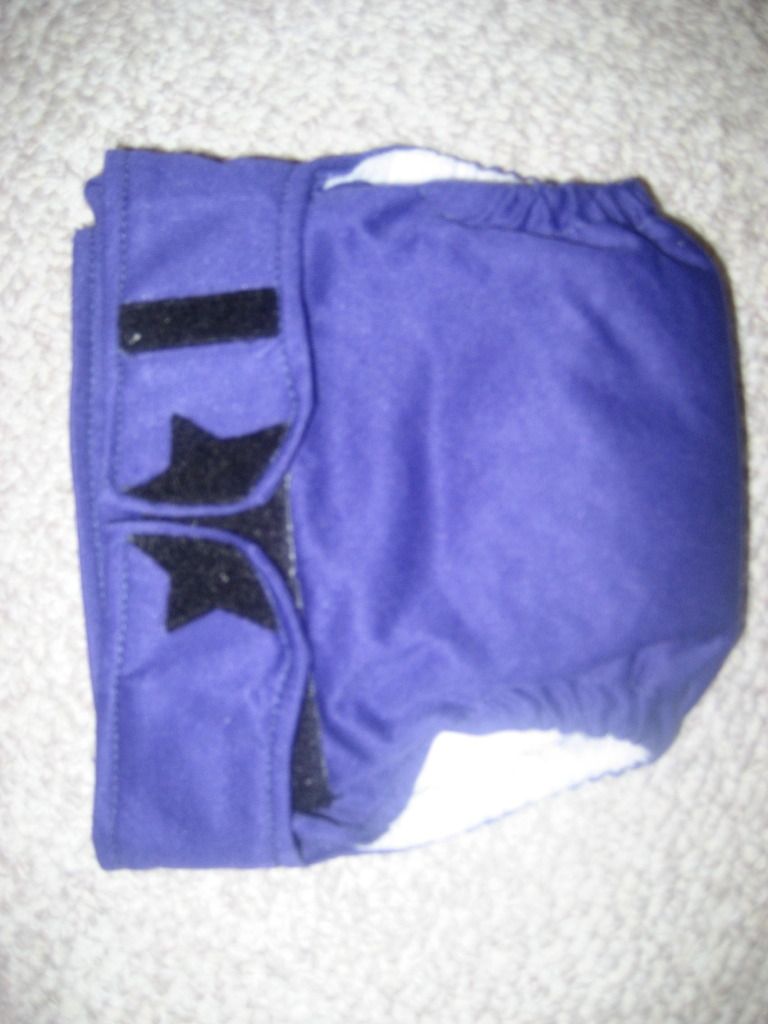 Lime Green 2 Step



Mama Items

Many of these maternity clothes were my very favorite pieces; the ones I reached for first after laundry day was done! Jerry Seinfeld would have called them his "Golden Boy"!


TV 10 each
1. Black and white top by Tomorrow's Mother in size L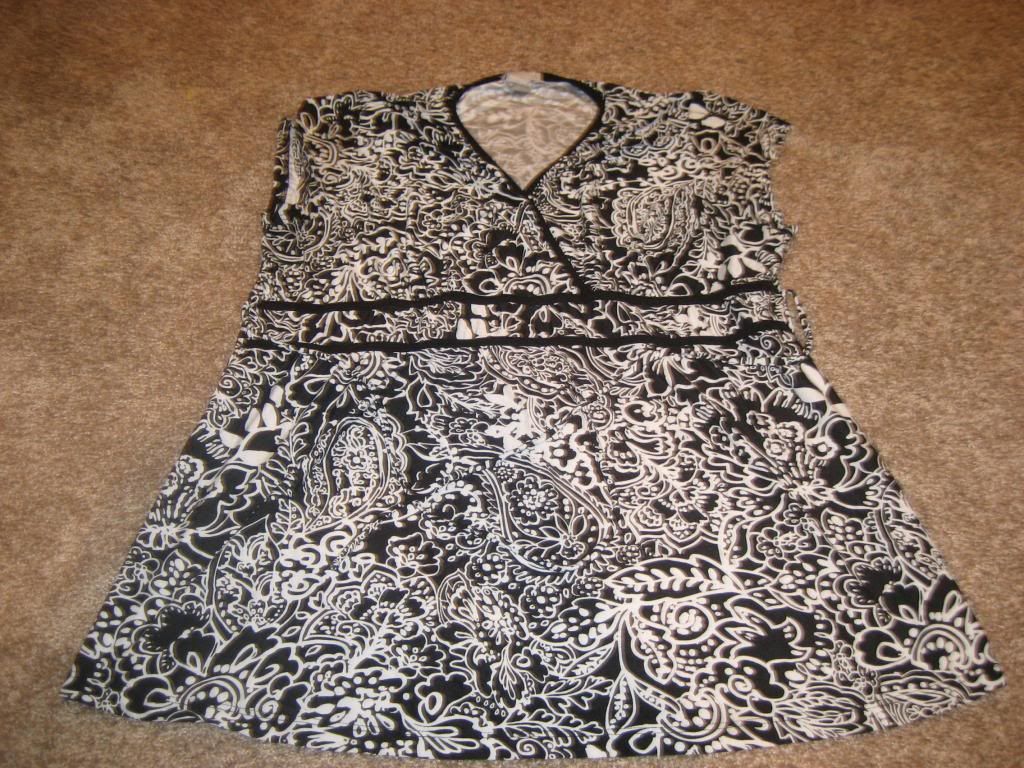 2. Black and yellow top by Tomorrow's Mother in size L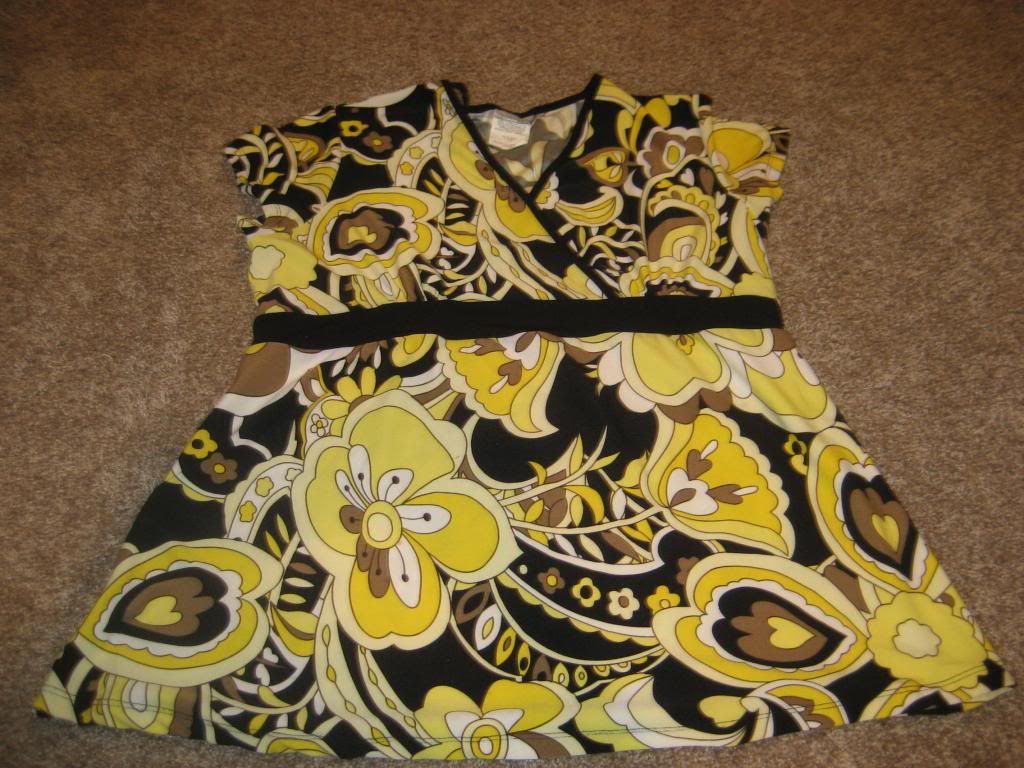 3. Red Striped top by Motherhood Maternity in size L. This was worn once before I gave birth to my son! I went out and bought it because I felt like I needed something newand I hardly had the chance to really enjoy it because he was born shortly after!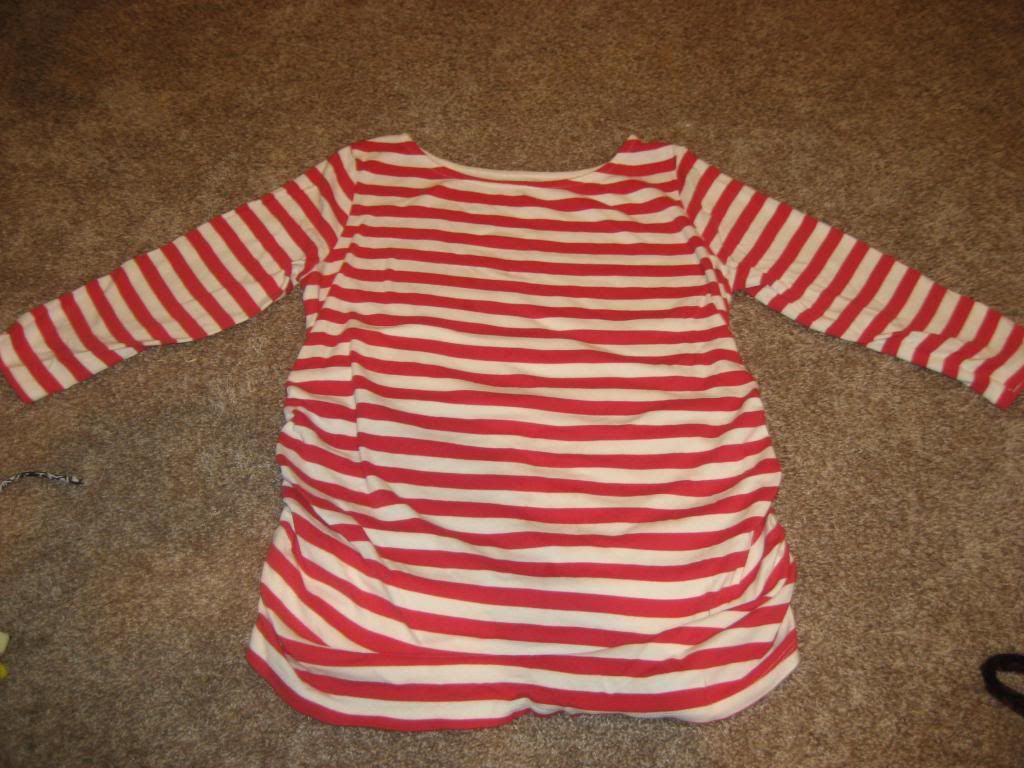 4. Blue top by Motherhood Maternity in size L, but in my opinion, it runs more of a medium. The detail on this top is SO pretty!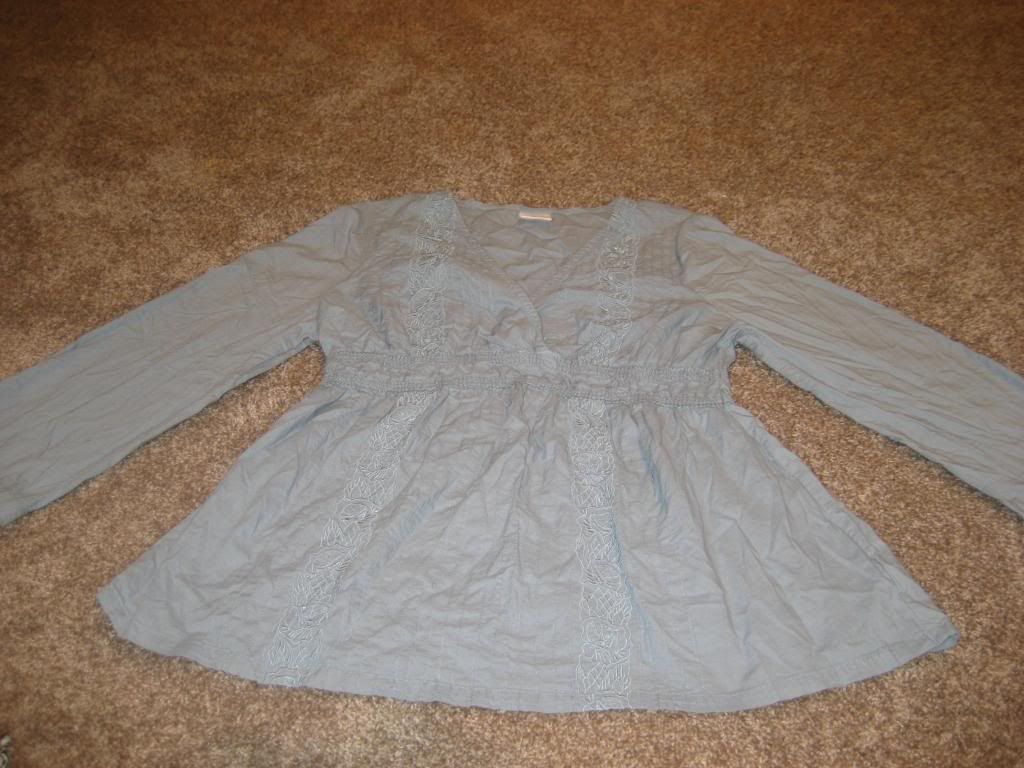 5. Black top by Mimi Maternity in size L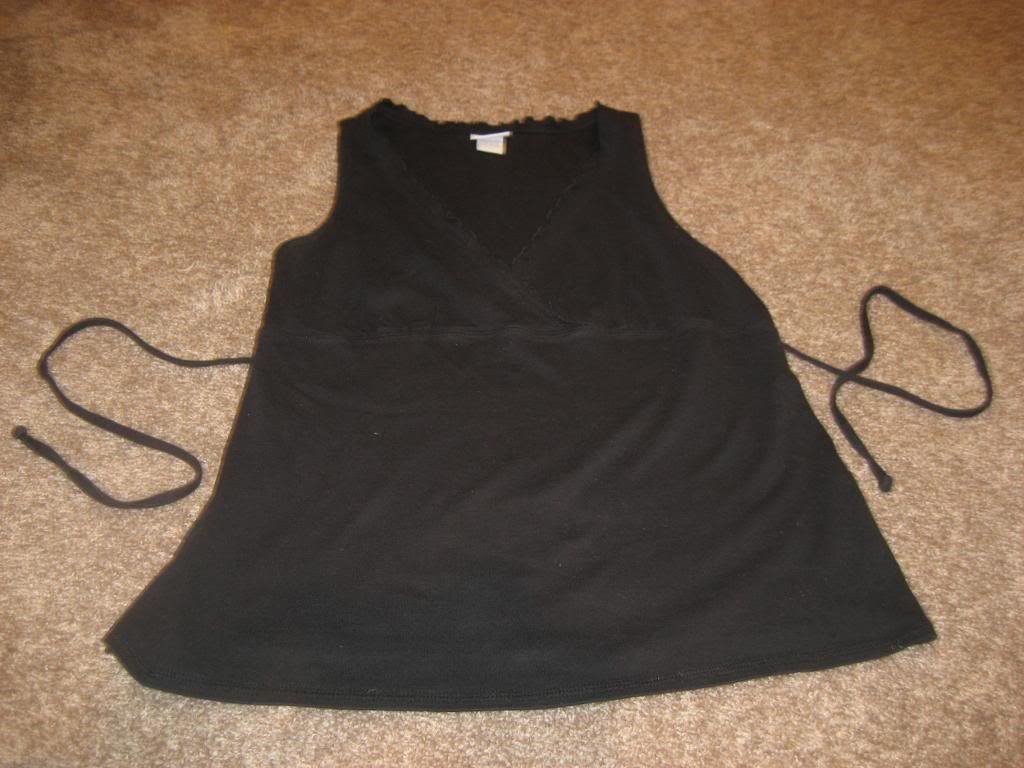 6. Maroon and black top by Ann Taylor Loft in size S. Super stretchy!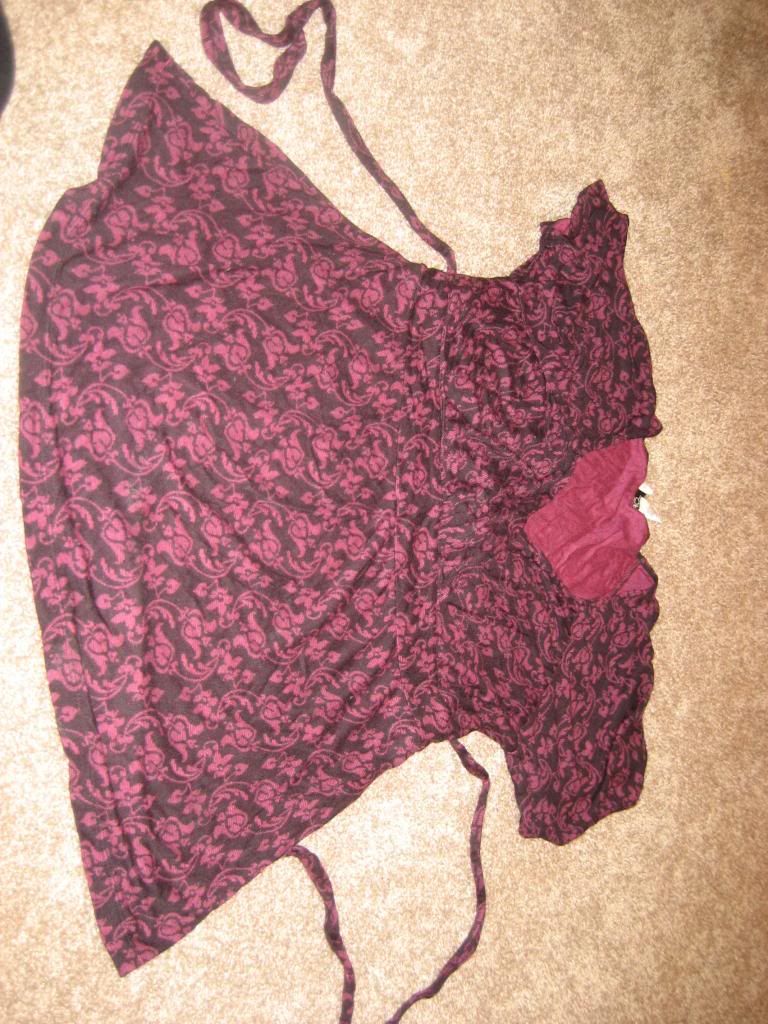 7. Black and white striped top by Motherhood Maternity in size M.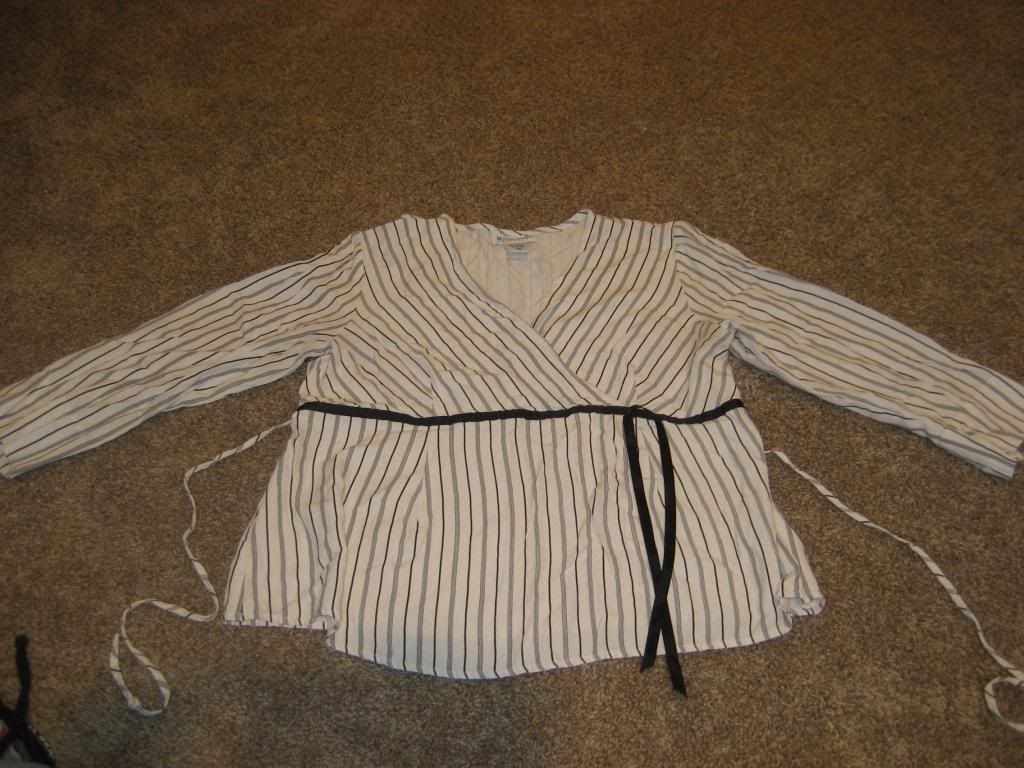 New but washed Victoria's secret underwear in size L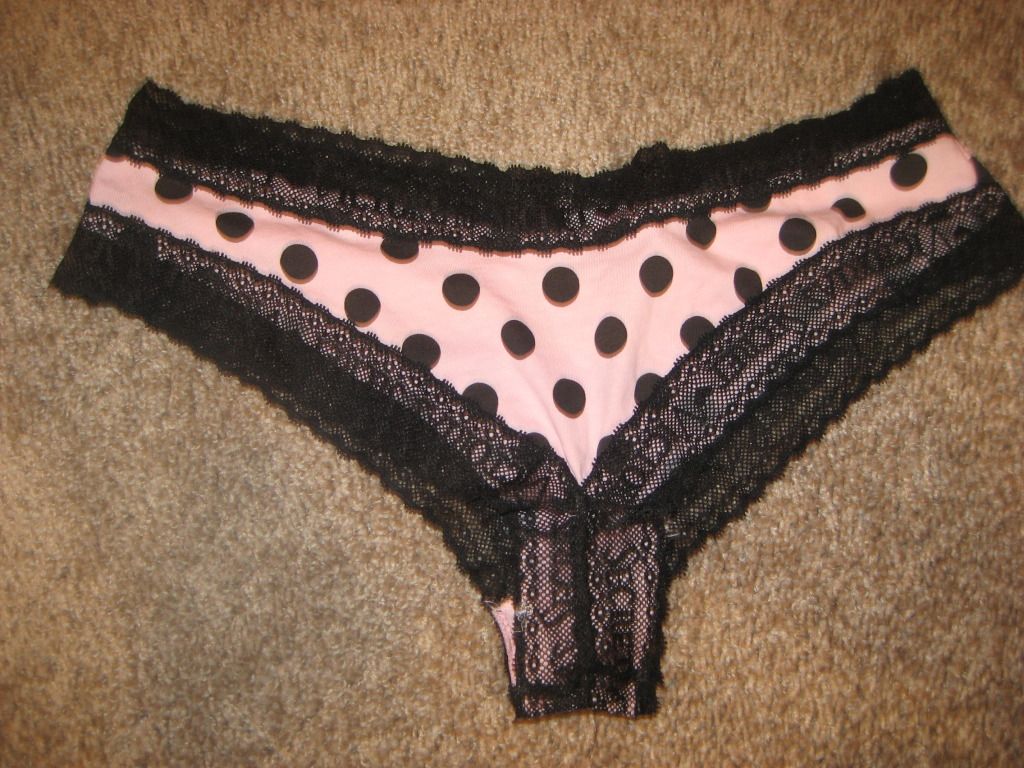 Etsy Purse: This material is just fabulous; it is vintage velvet upholstery fabric. If you like Petunia Pickle Bottom's Cake bags, you will love this!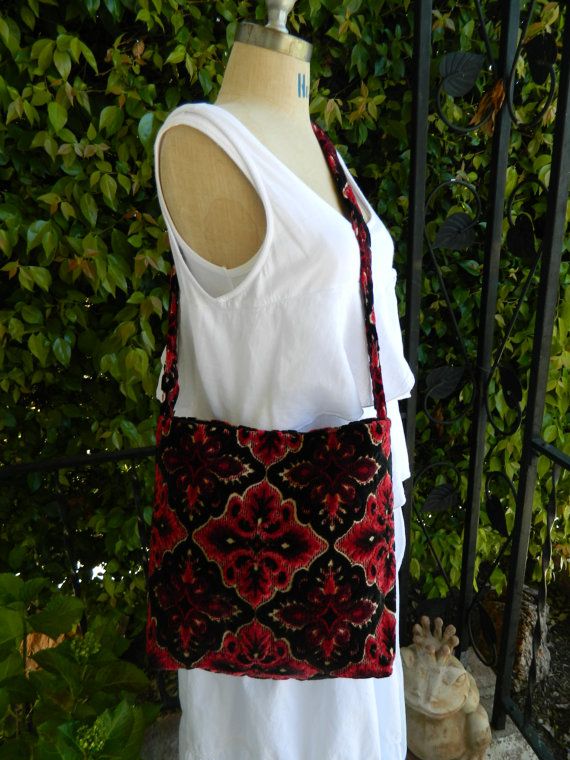 http://www.etsy.com/listing/95808243...-carpet-bag-in

My WAHM Soap is available! These are great gifts! But only for my IDSO. These are our FAV!! I have honeysuckle, pumpkin pie, coconut lemongrass and spiced apple.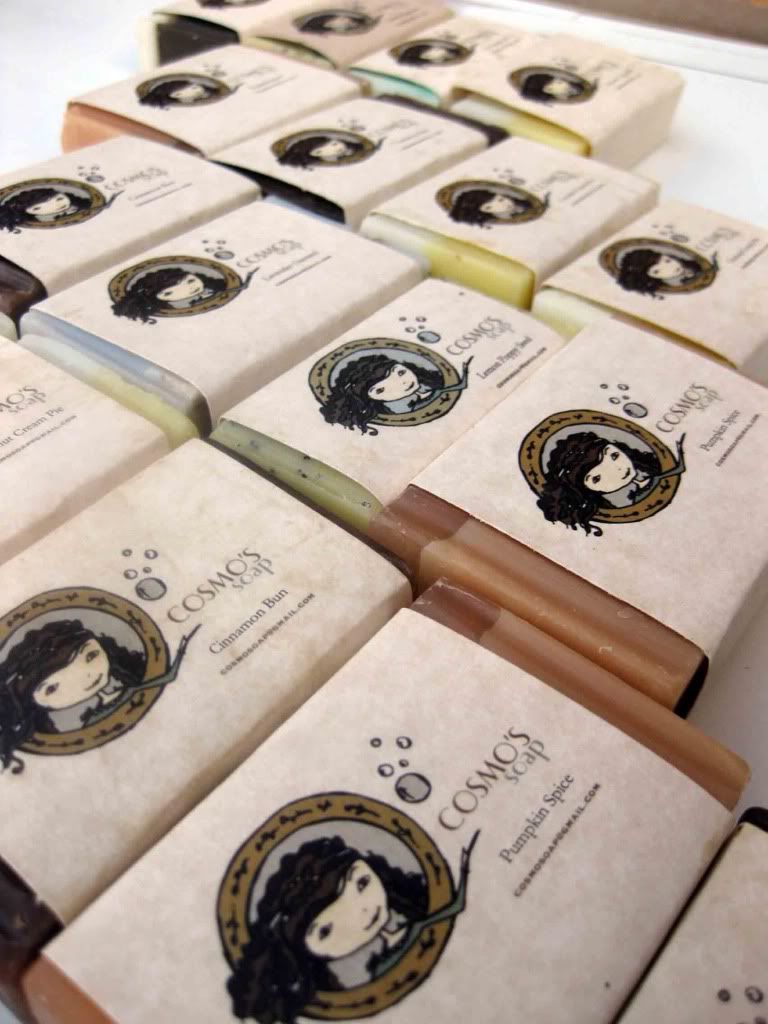 Brand new, giftable "The Mayo Clinic Guide to a Healthy Pregnancy"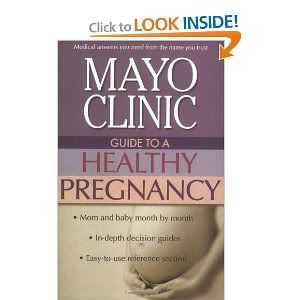 MK Lipstick in the color "shell". I tried this on with a lip brush one time. I am just not a lipstick person; I prefer lipgloss.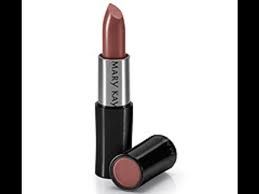 Coach Scarf. Could use a cleaning, but really cute!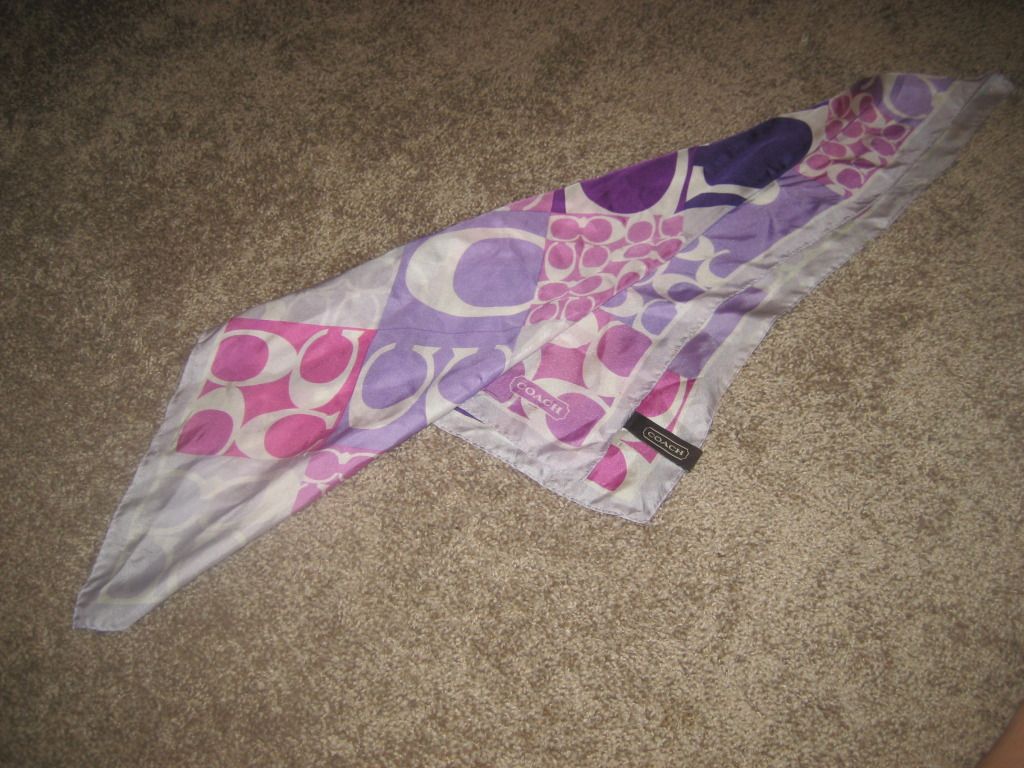 Coconut Oil: Have you experienced the pleasure of coconut oil? It is super moisturizing! I love it on my heels, elbows, stretch marks and as a hand treatment. I use this as a base in my cold process soap. It's a favorite around here! I will send you a little pot of it so you can enjoy the benefits, too! I also have mason jar sizes, too.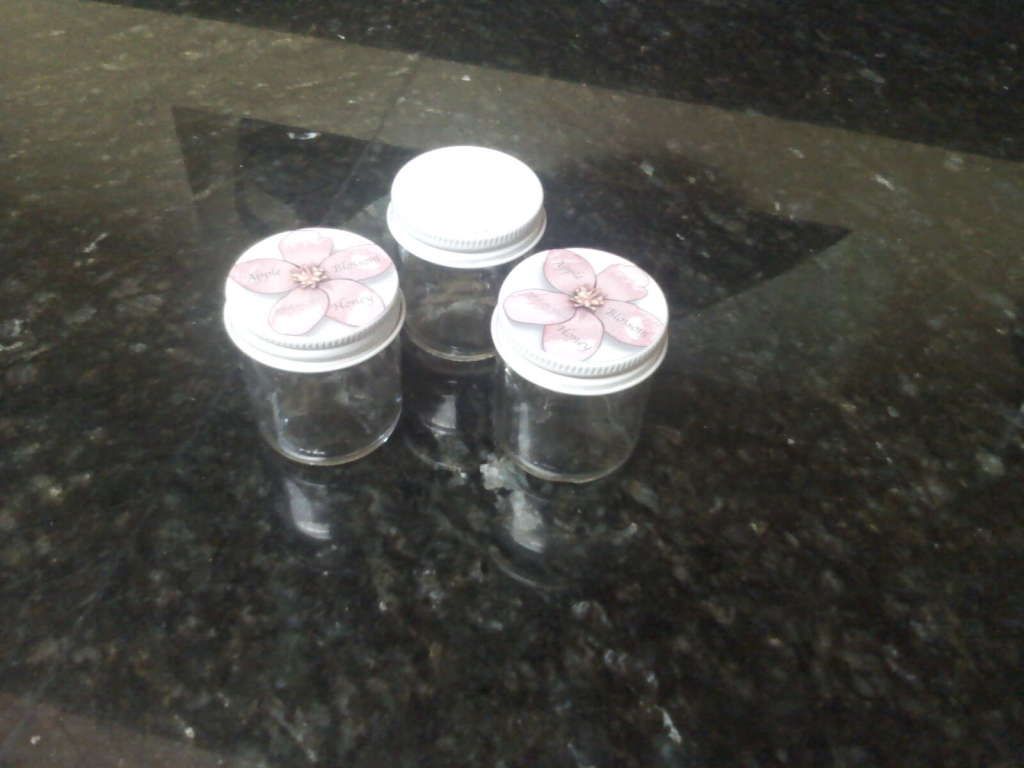 I have this cool set of posters. It shows the development of a baby from conception to birth. There is a poster for every month. I used this when I was a Catholic school teacher and whe I stopped teaching, I also put them up at home every month of my pregnancy so my boys could see the development of the baby inside. Here is the link to the poster set: It comes with a bunch of them. The image below is just a teaser.

http://www.archbalt.org/respect-life/posters/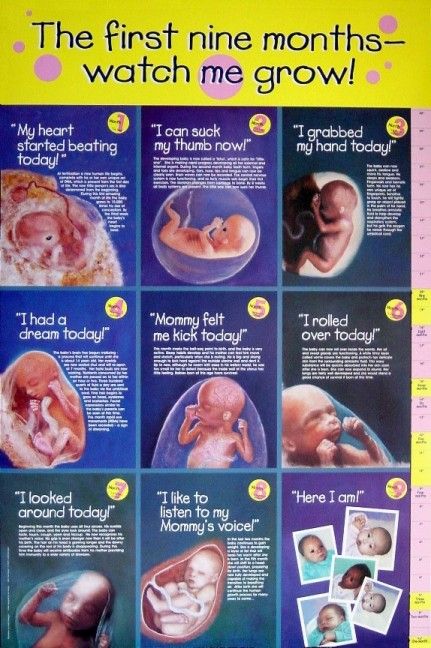 Flameless Candle in Vanilla Scent NIP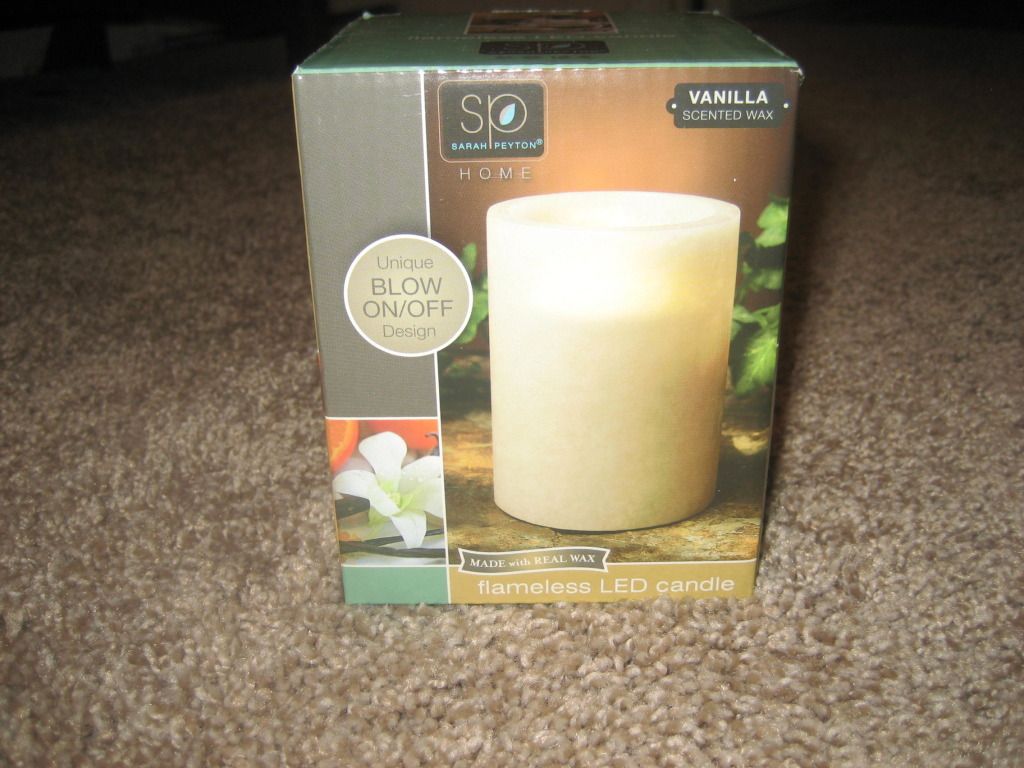 Lia sophia necklace. I wore this once. It retails at 78 dollars.




Dream Angels. The body lotion is half full and the perfume was never used but has a bit of shelf wear.



Wipes bits made with castille soap. These are unscented.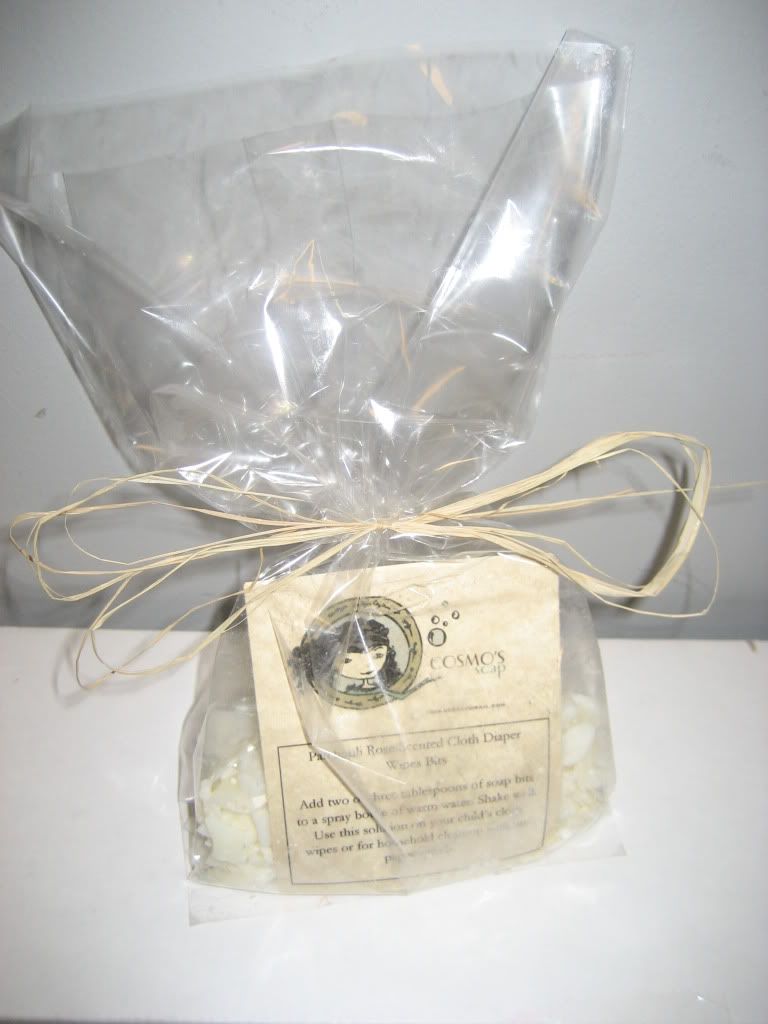 Crayola Mess-Free Fingerpaint and Paper. This was used once and there is about half of the finger paint left (a little goes a long way!) and nine sheets of the paper left. This is cool because the paint doesn't make a mess on anything but the special paper.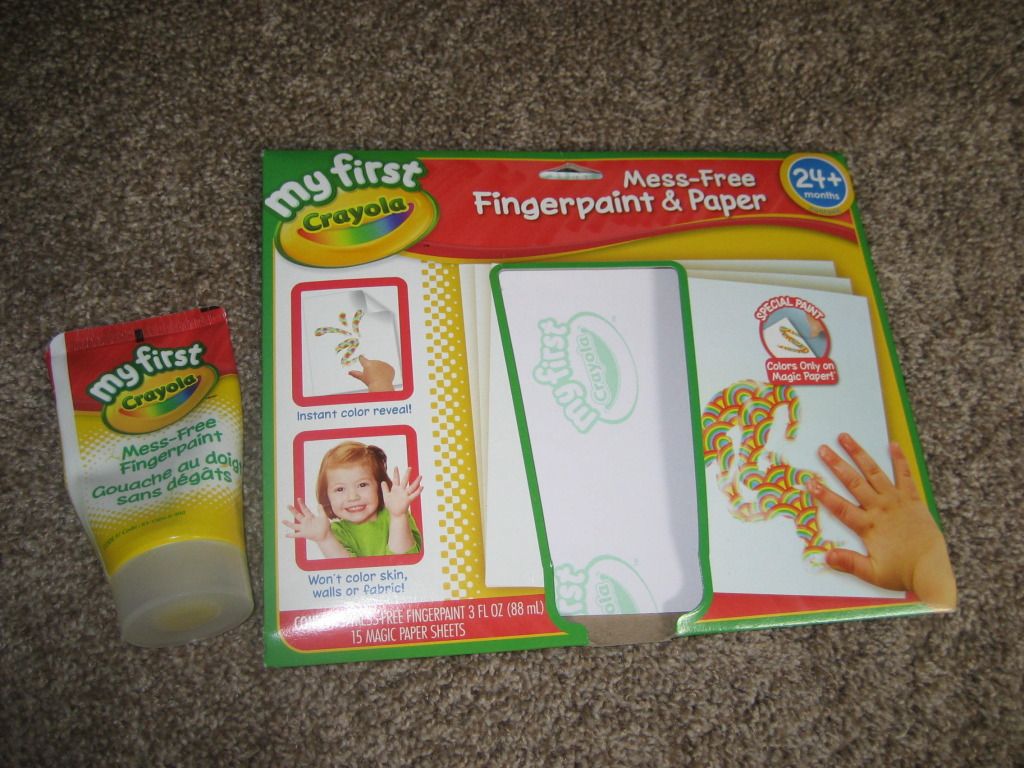 Soccer Mini Photo Album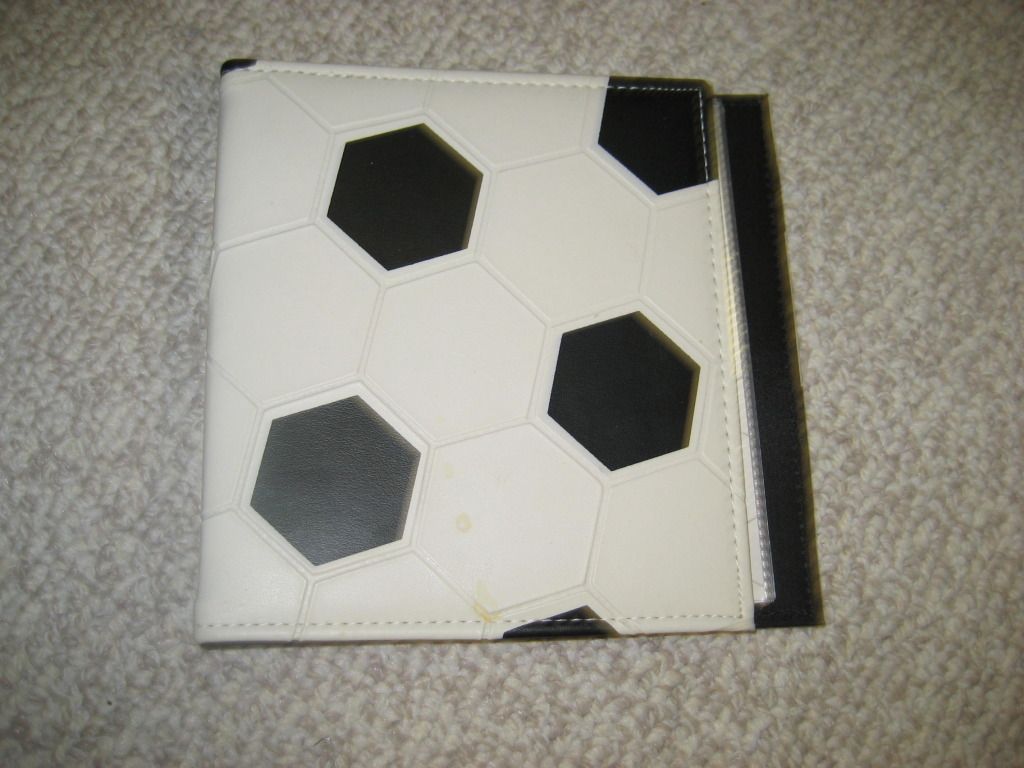 Petit Bateau size 3 mo. This was only worn and washed once. This is an extremely high-end brand from France. It cost 50 Euros when new! It is like velvet and very soft!



Dinosaur, NWT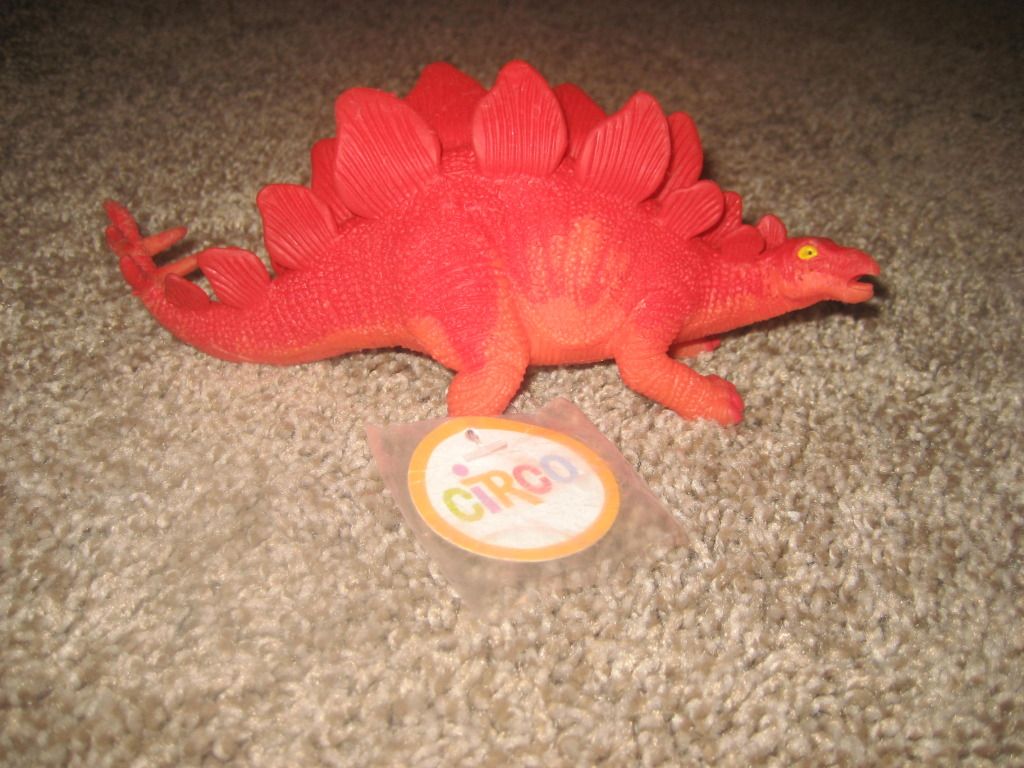 Adorable slippers, NIP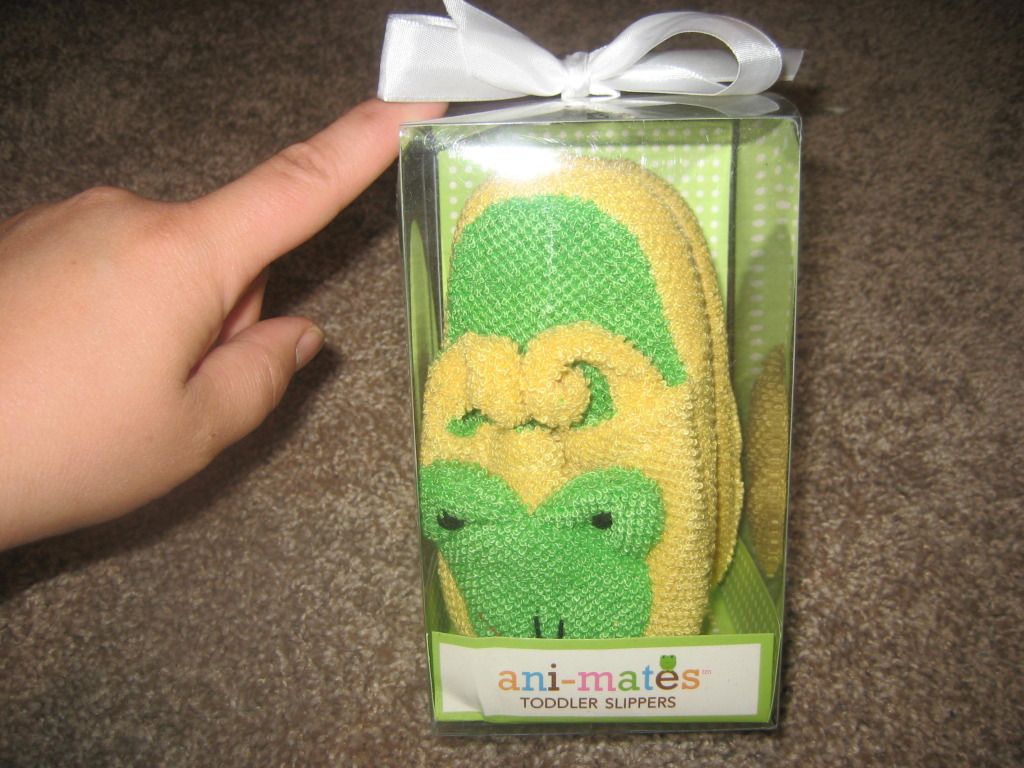 Organic baby rattle from Germany, NIP, Steiff brand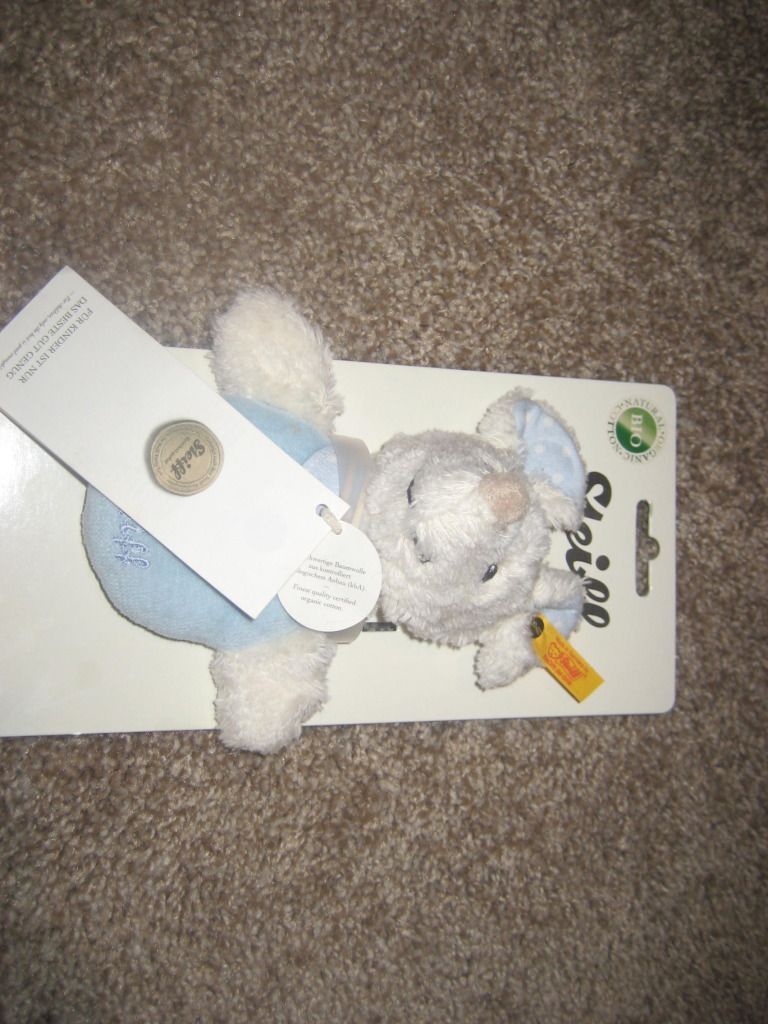 Soccer decor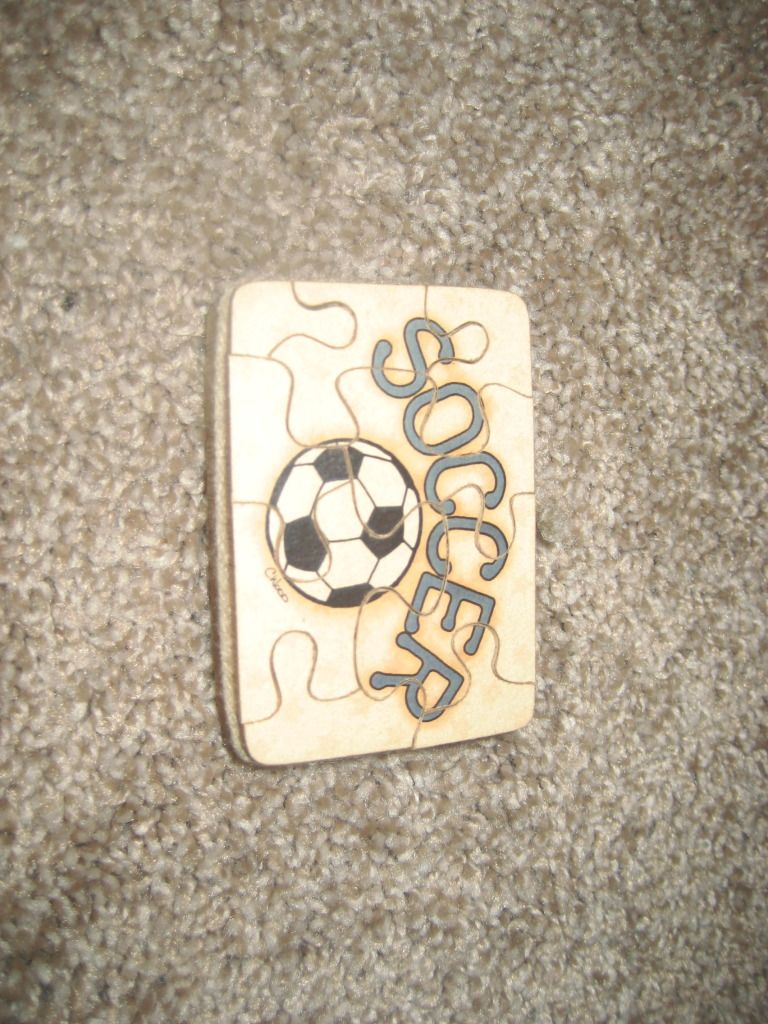 Left: Etsy bib. Hand-embroidered and never worn! The other was washed once and says "I love Grandpa".



European Pants, size 74. Only worn once!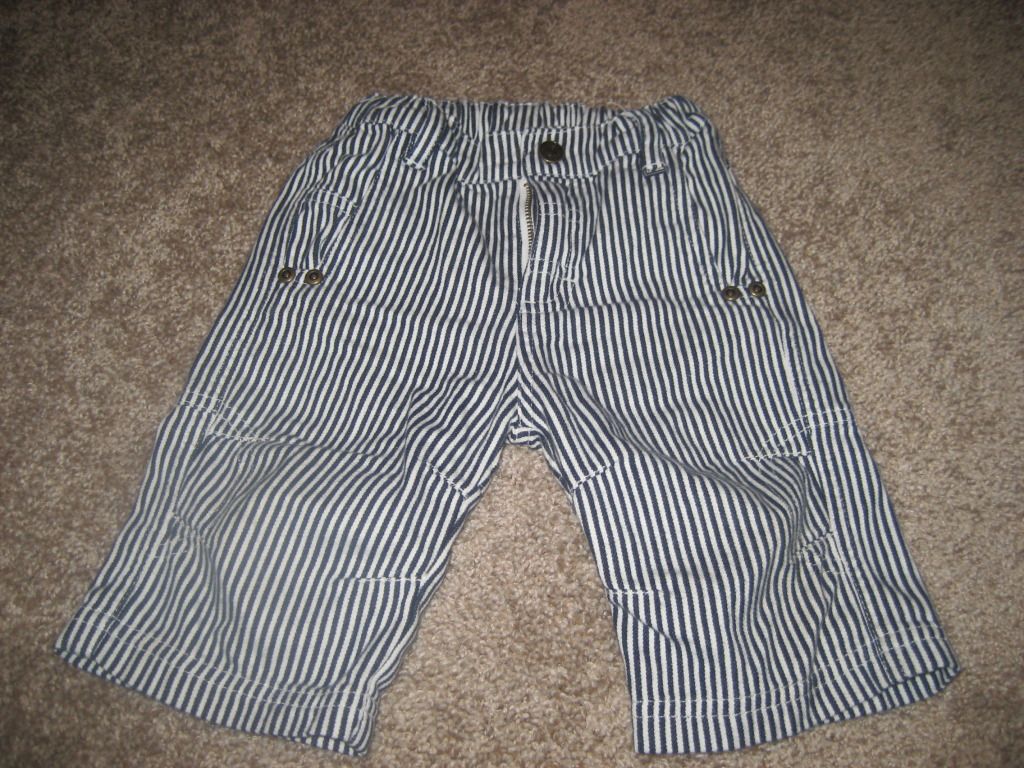 New organic children's t-shirts. Sizes 2 (brown) and 3/4 (yellow) The squirel is not new.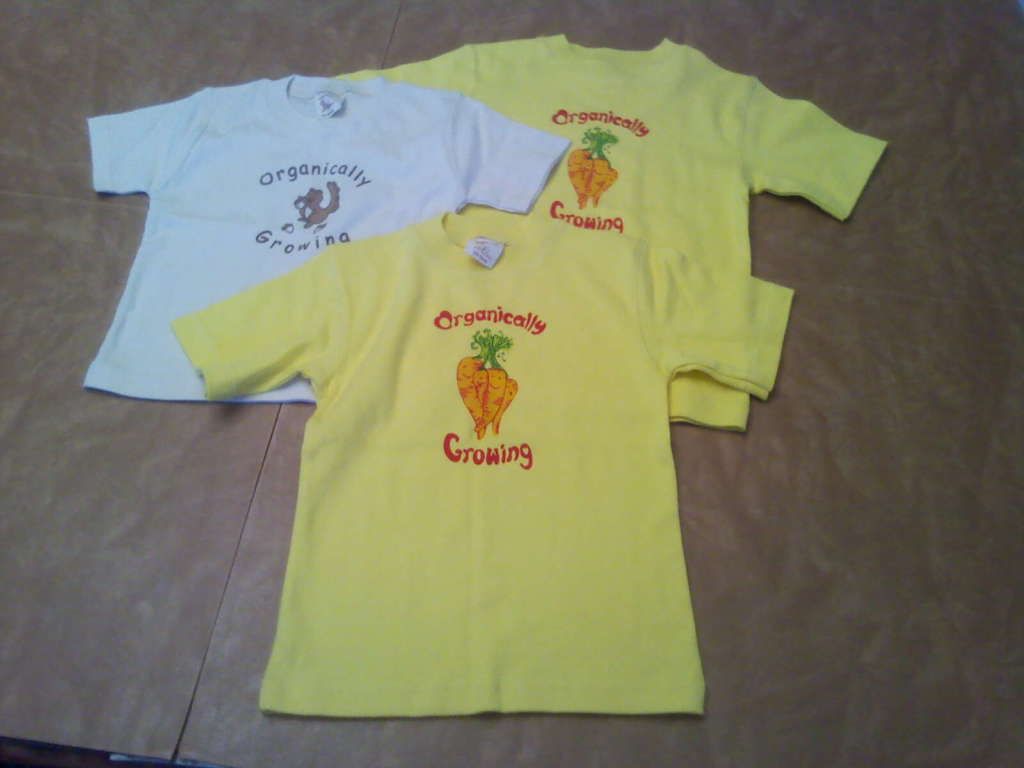 This is the same shirt as pictured above but has been washed and worn a handful of times. It is still in great condition, but I wanted to picture it seperately from the ones above because the ones above are new.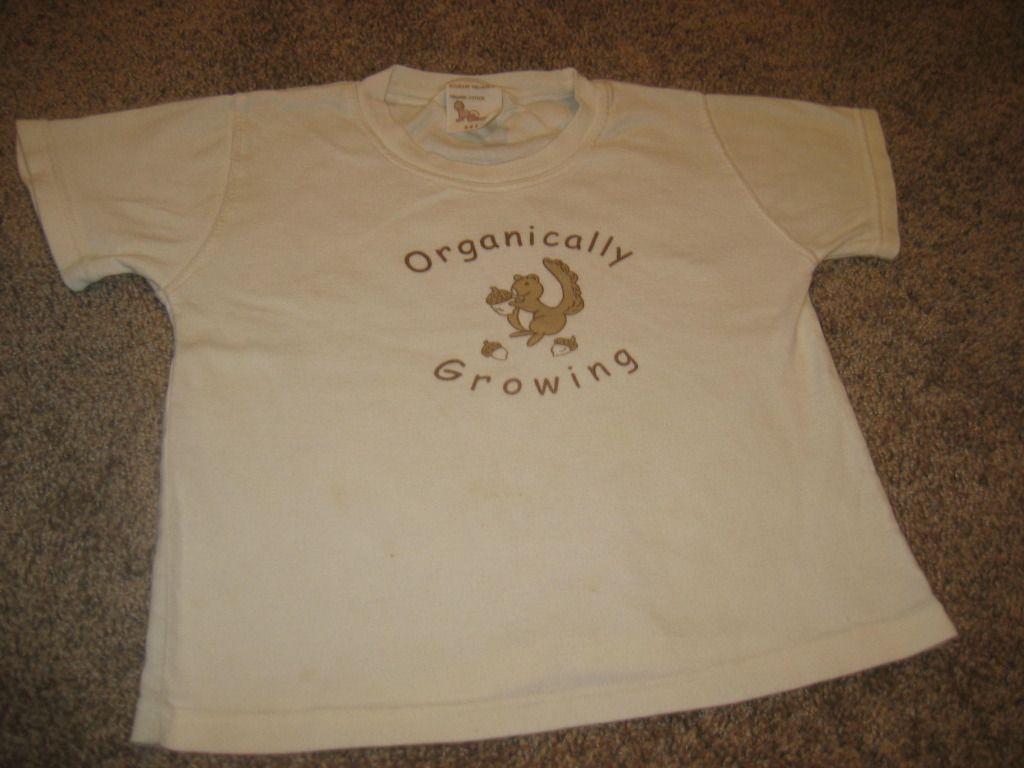 NWT dinosaur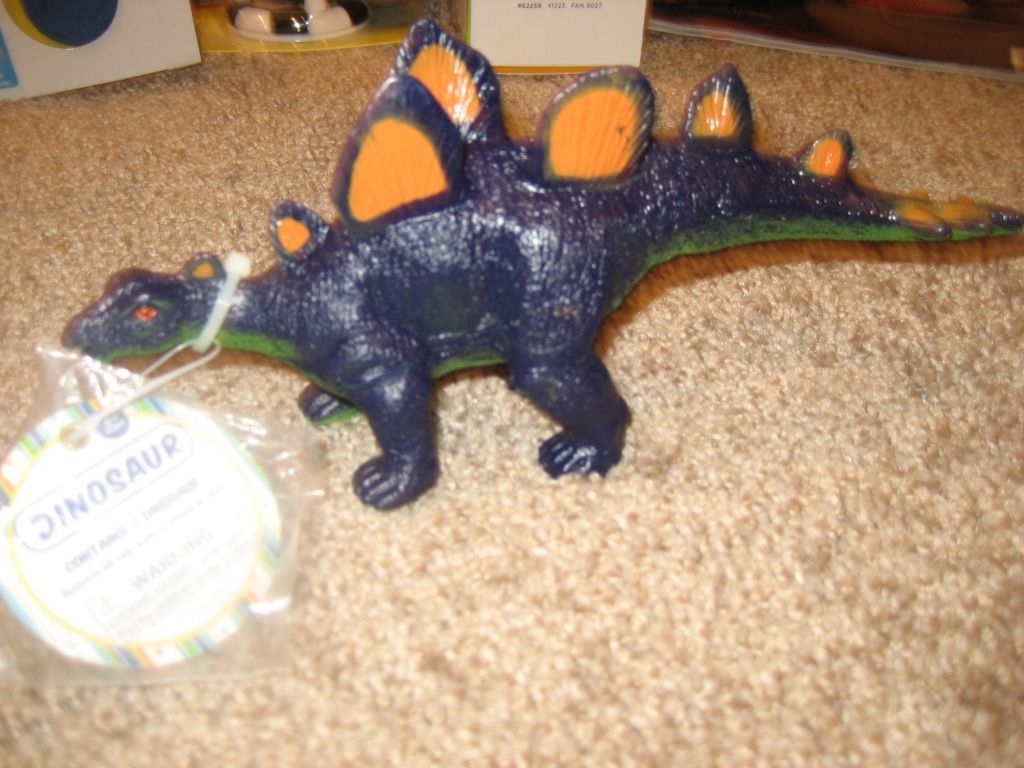 NIP Similac Bottle.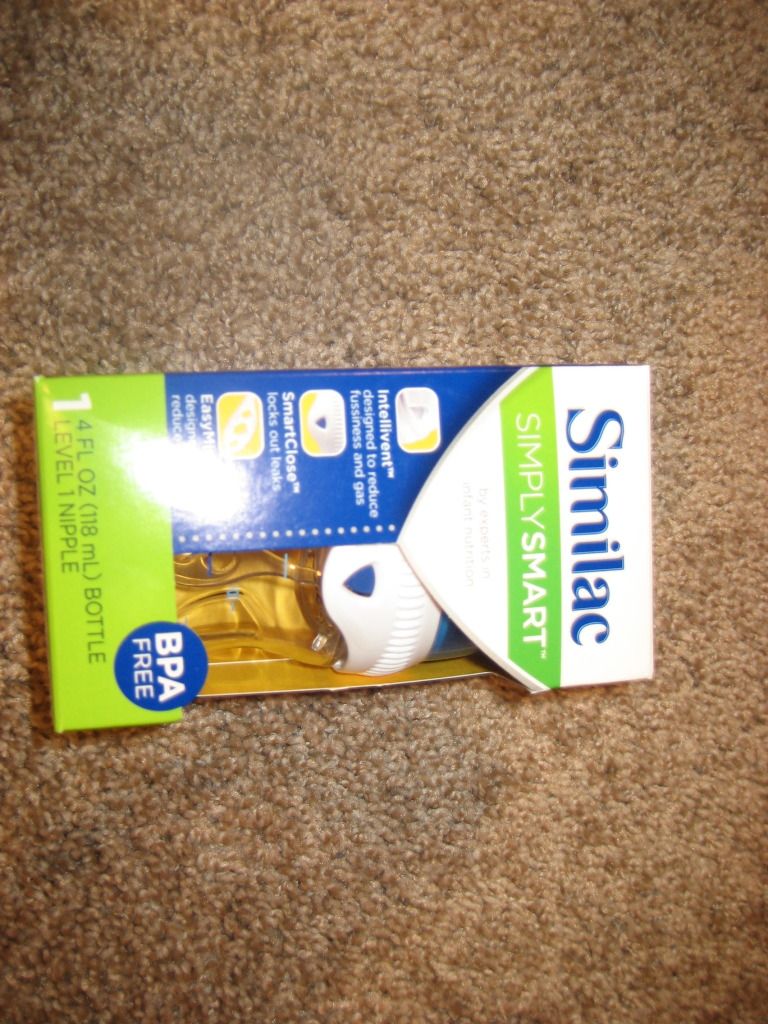 WAHMIE OS pocket dipes: These are in loved condition. Some of the fabric is getting a bit thread-bare and there is a snap that was replaced recently and the fabric behind it was replaced. However, these still have a lot of life left in them and I am only getting rid of them because the child that these fit has PLed and they don't fit my other child. Otherwise, they were great!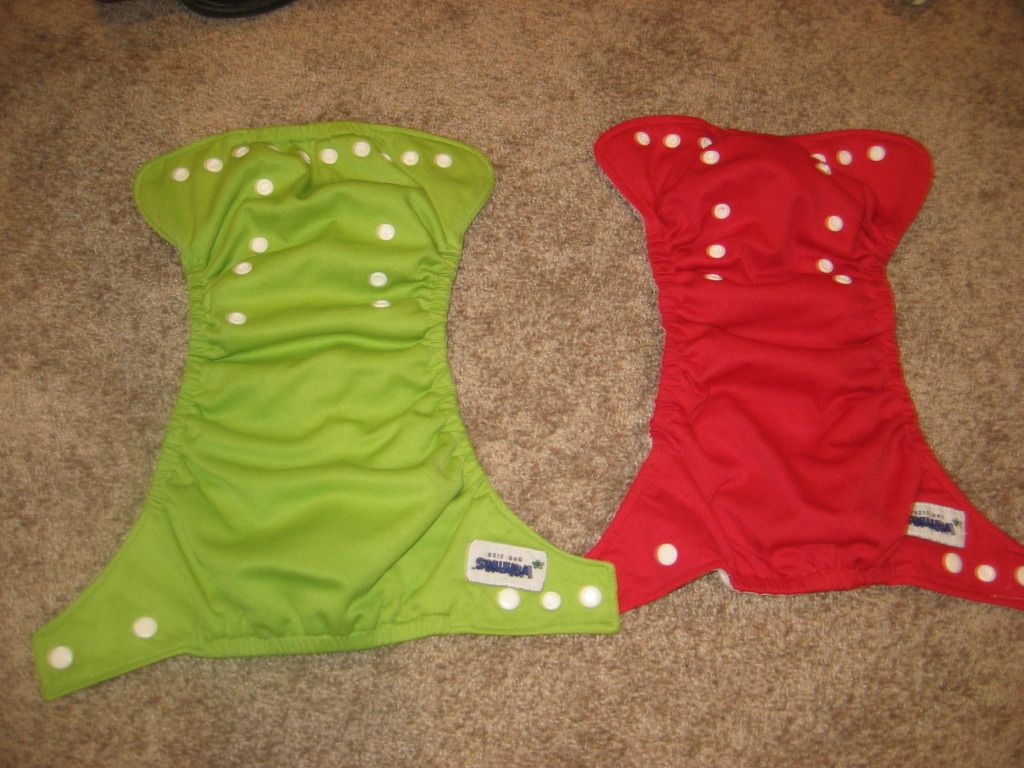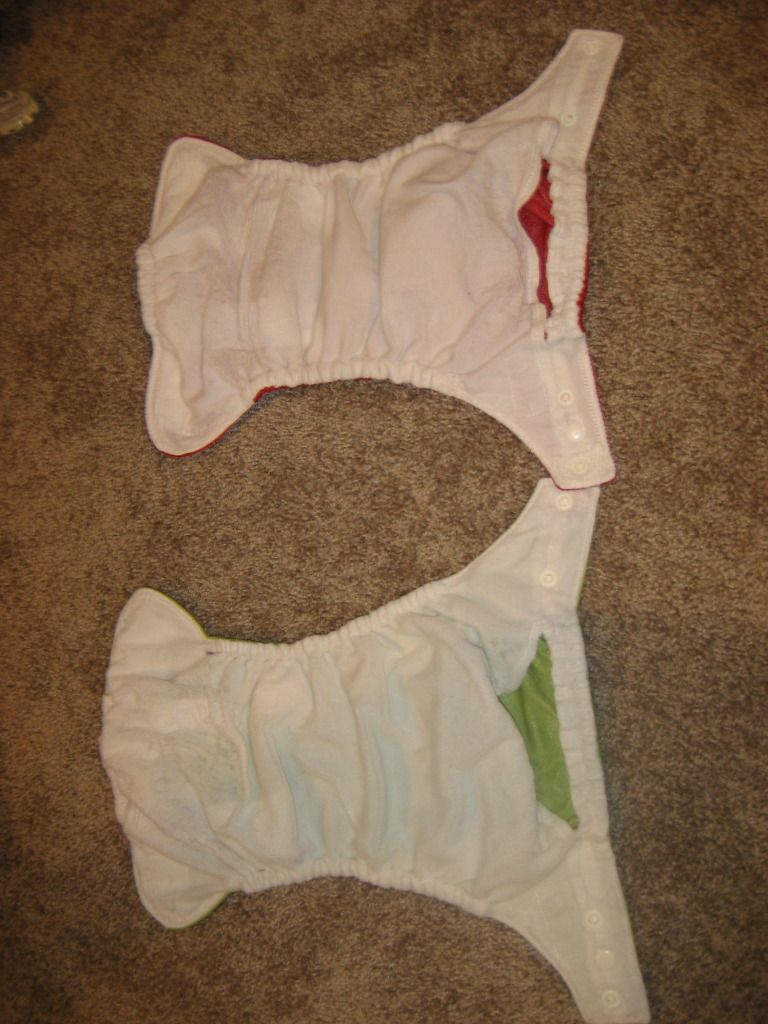 Stroller/Swing Blanket in Zoo Print: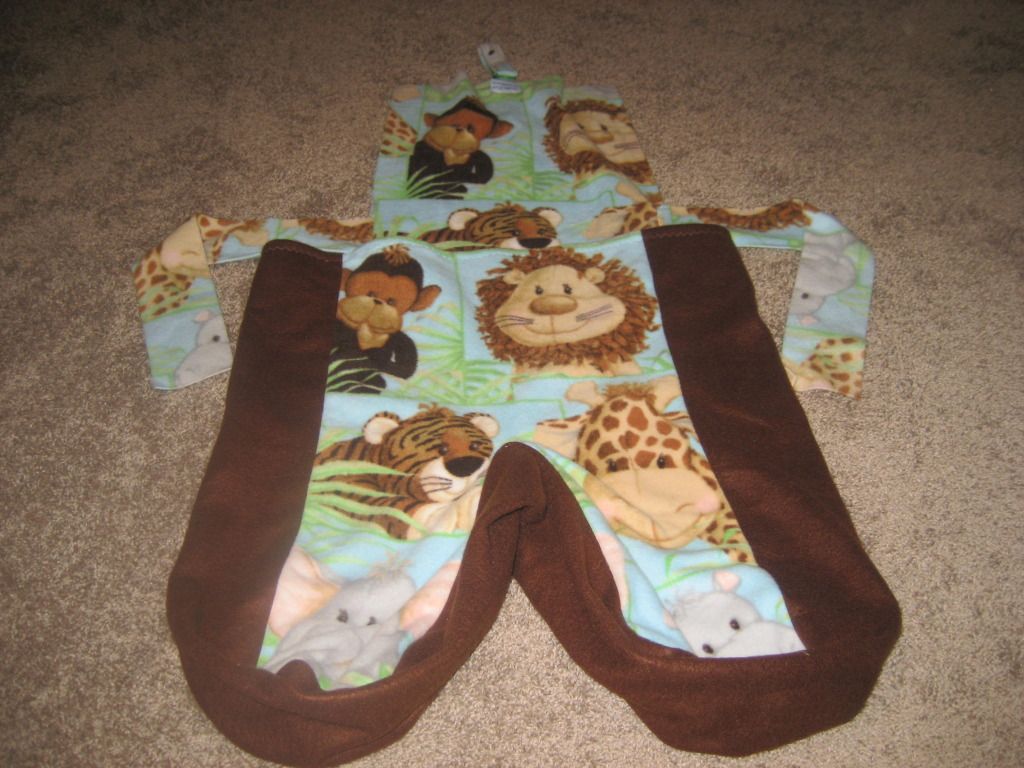 http://www.mamasloveathome.com/babyt...-blankets.html

Johnson's Disposable Breast Pads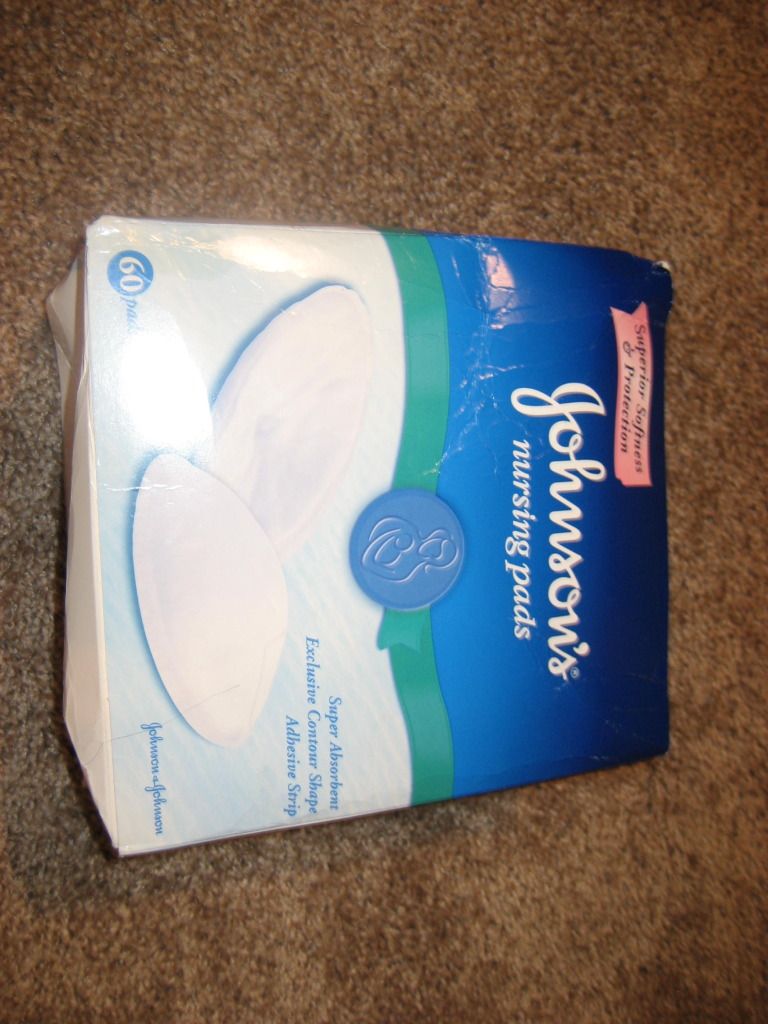 NIP Soccer Etch-a-Sketch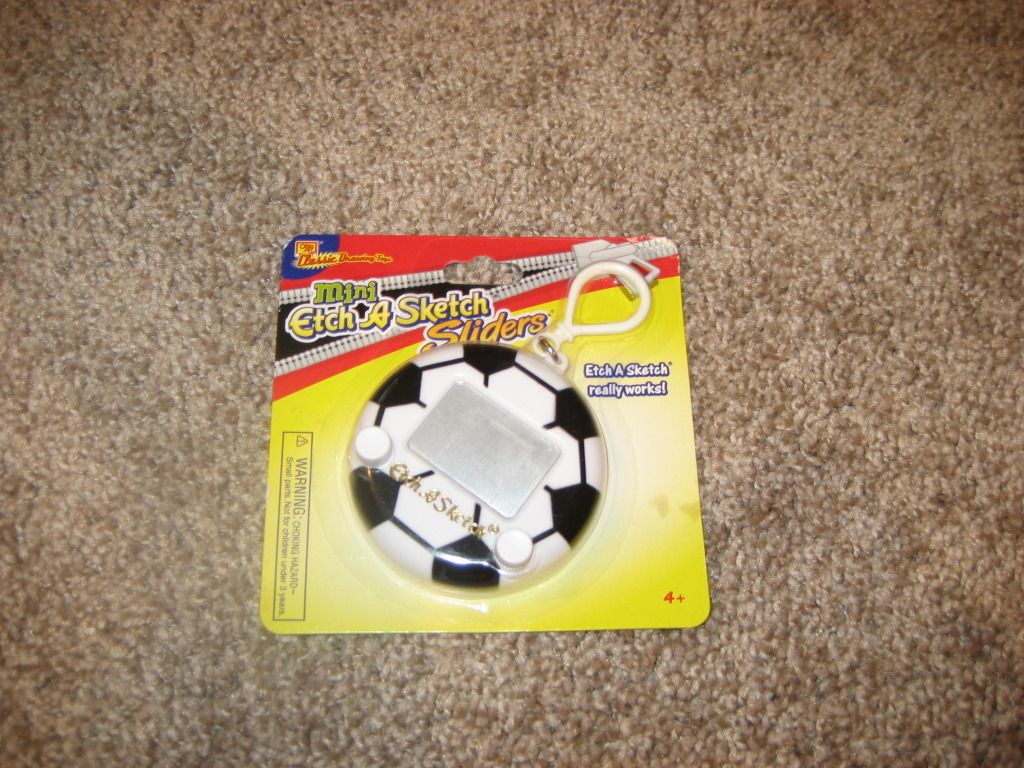 New Baby Lotion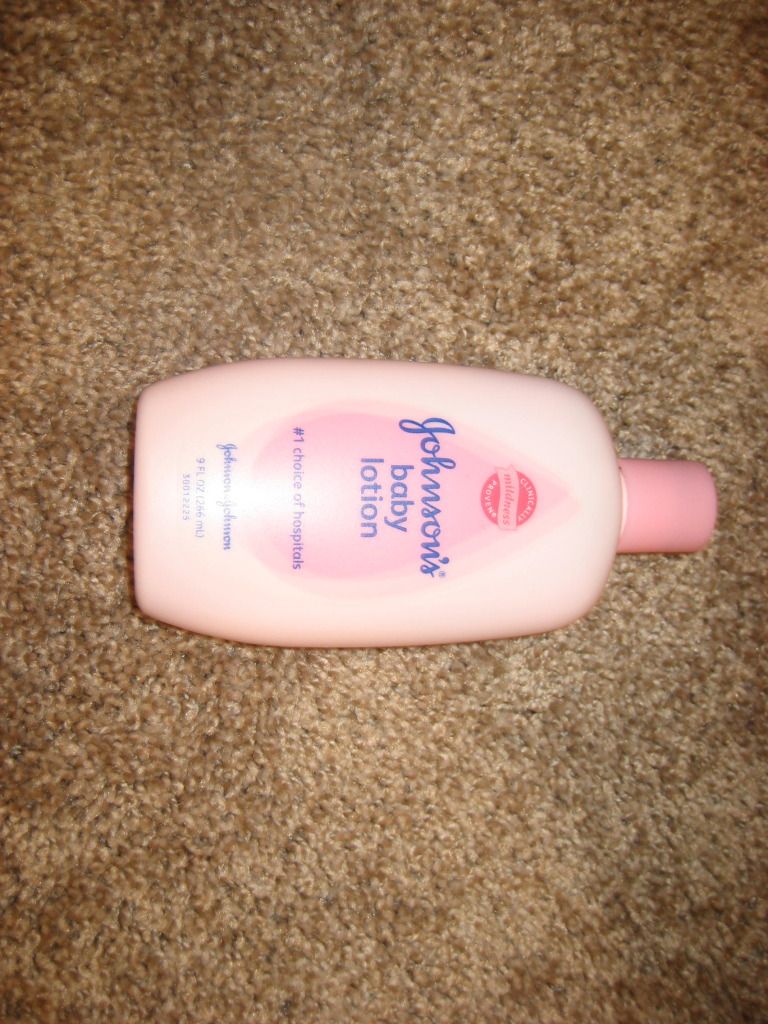 Organic Baby Oil: This is really good-smelling because it is full of lovely essential oils! It is about half full.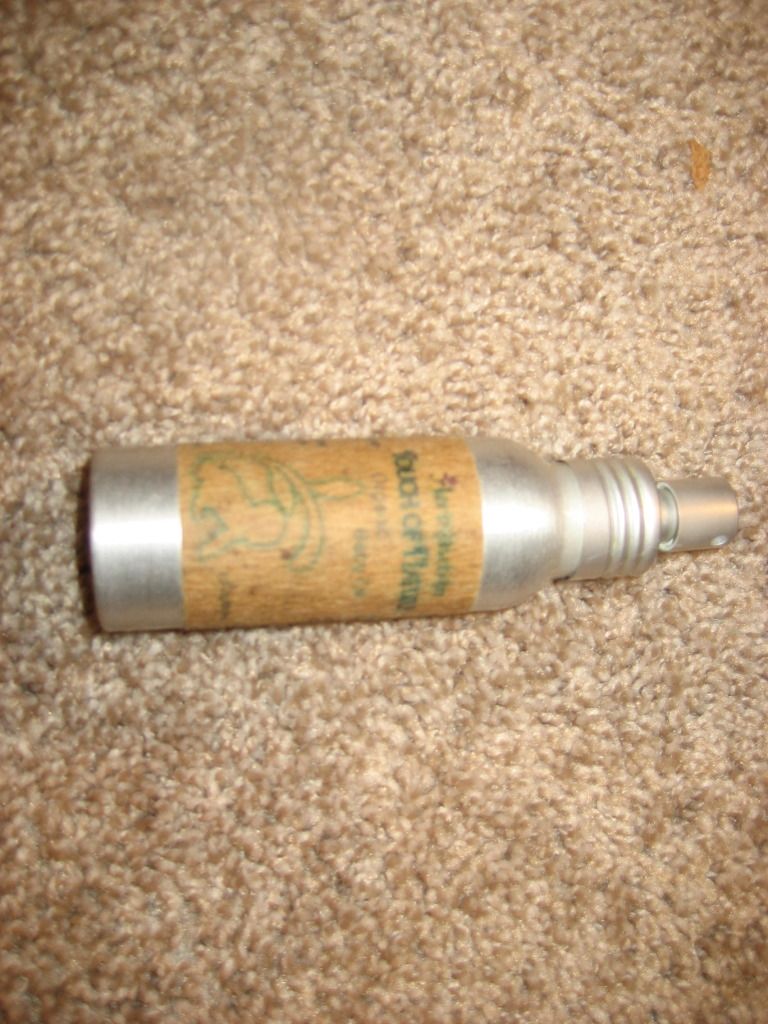 New tube of desitin



2 Enfamil Newborn formula cans.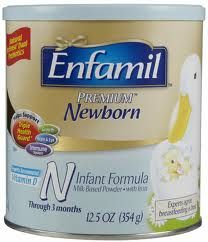 Enfamil Infant formula. This is 12.5 oz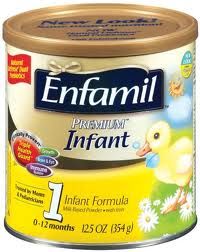 2 containers of Similac Advance.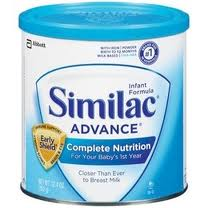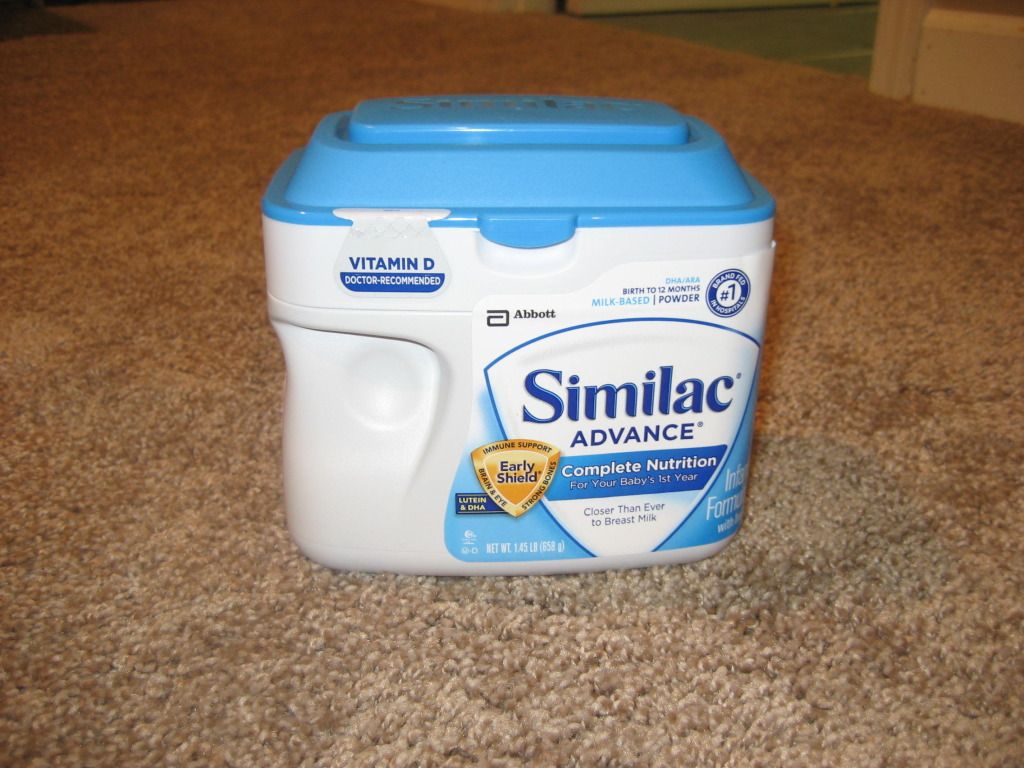 Kitchen Items

Organic Foods: I participate in a crop share with two organic farms, Genesis Growers and Three Sisters Gardens. These products are from them.
http://www.genesis-growers.com/
http://www.greencitymarket.org/farmers/farmer.asp?id=45
Cayenne Pepper: One baggie full of these dried organic peppers from Genesis Growers.
Black Turtle Beans: One bag full of these beans from Three Sisters
Popcorn: One bag full of these kernels for popping from Three Sisters TRADED
Dr. Oetker's Organic Chocolate Pudding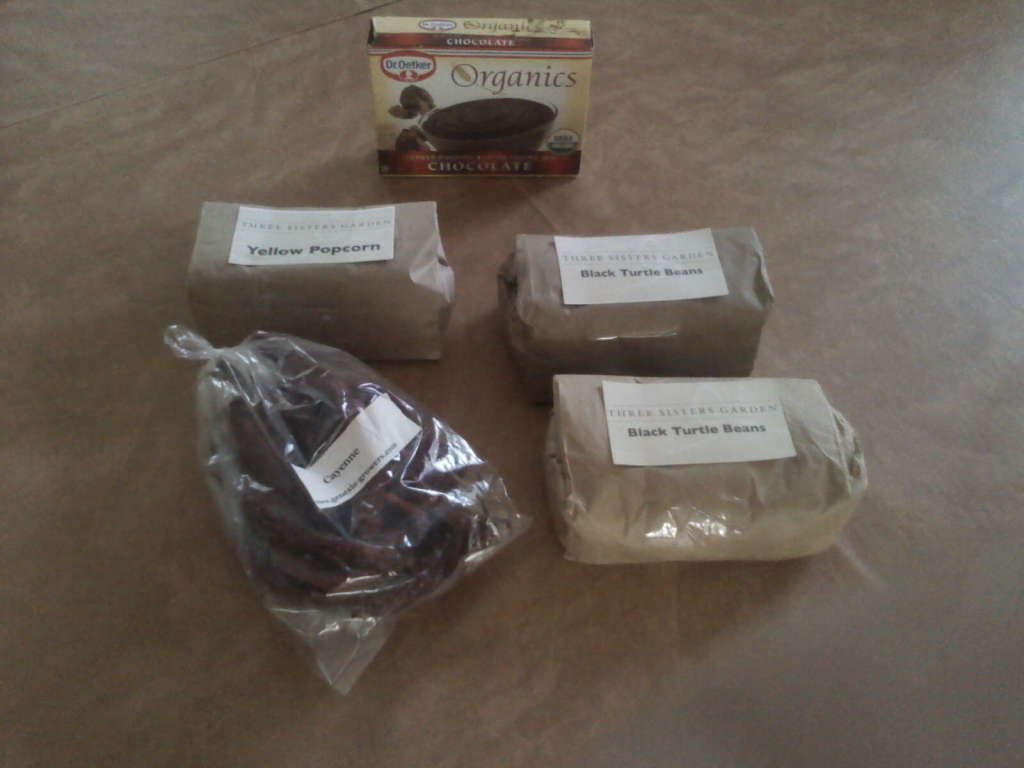 Strawberry Chocolate Tea. A few bags of this have been used, but it is pretty much full.




Household Items

Hartz One Spot Flea Egg and Larvae Treatment. The plastic is pulling away from the hard paper backing, but they are unused.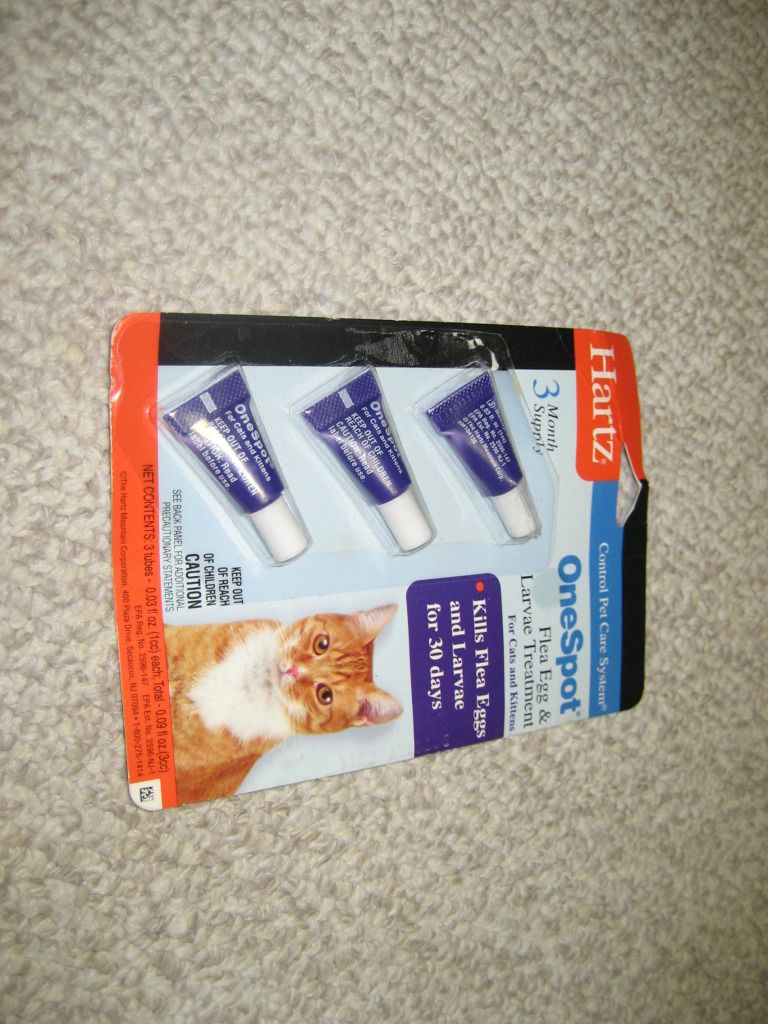 Spot On Flea and tick treatment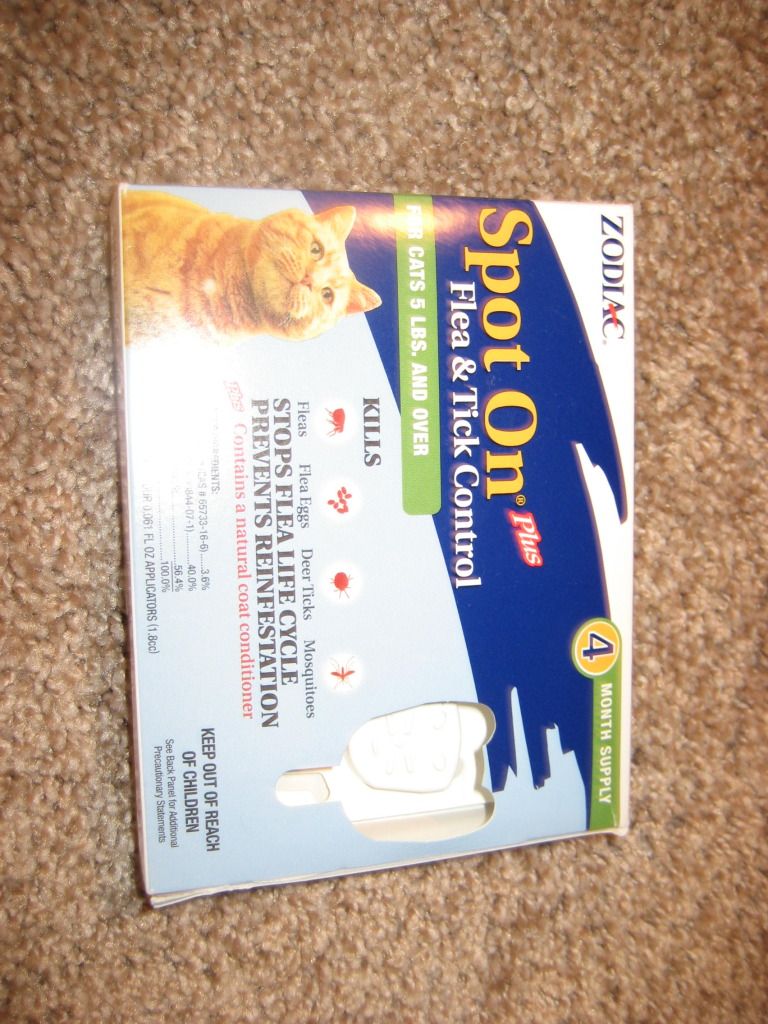 Two strings of springtime garland. This is an image of it on my bannister.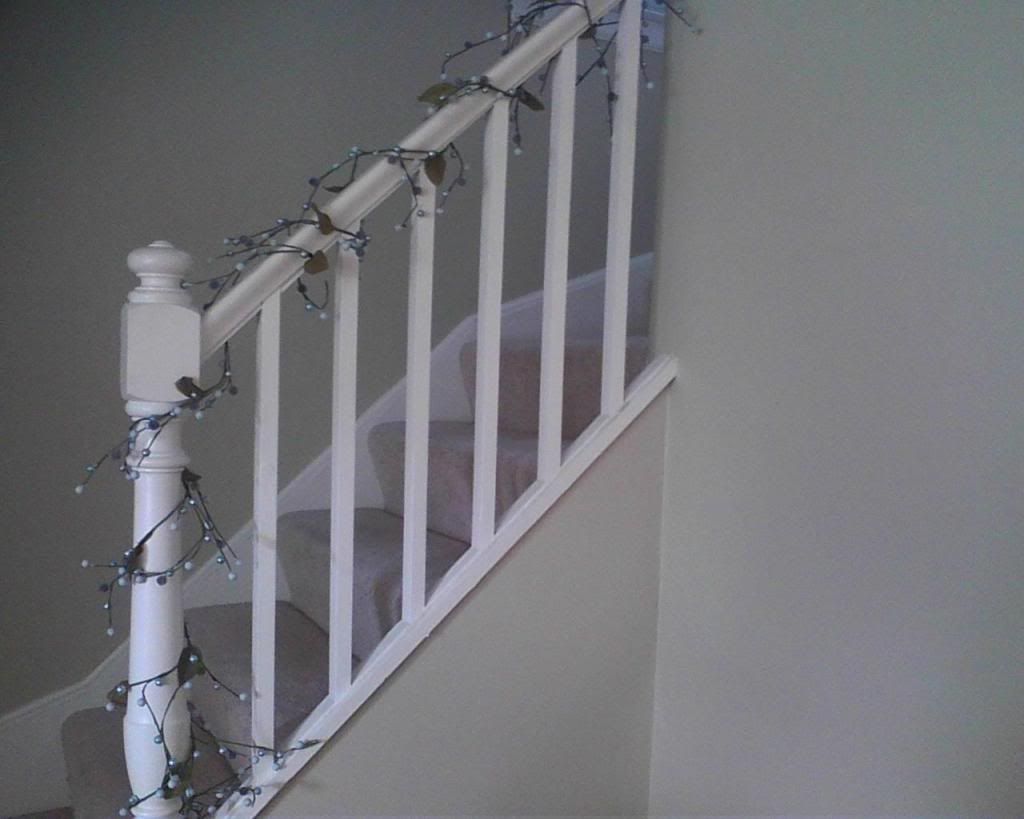 Yarn: I do not know a lot about knitting, so I have no idea what this yarn is made of or how much there is, but I only used a small bit and it is super soft!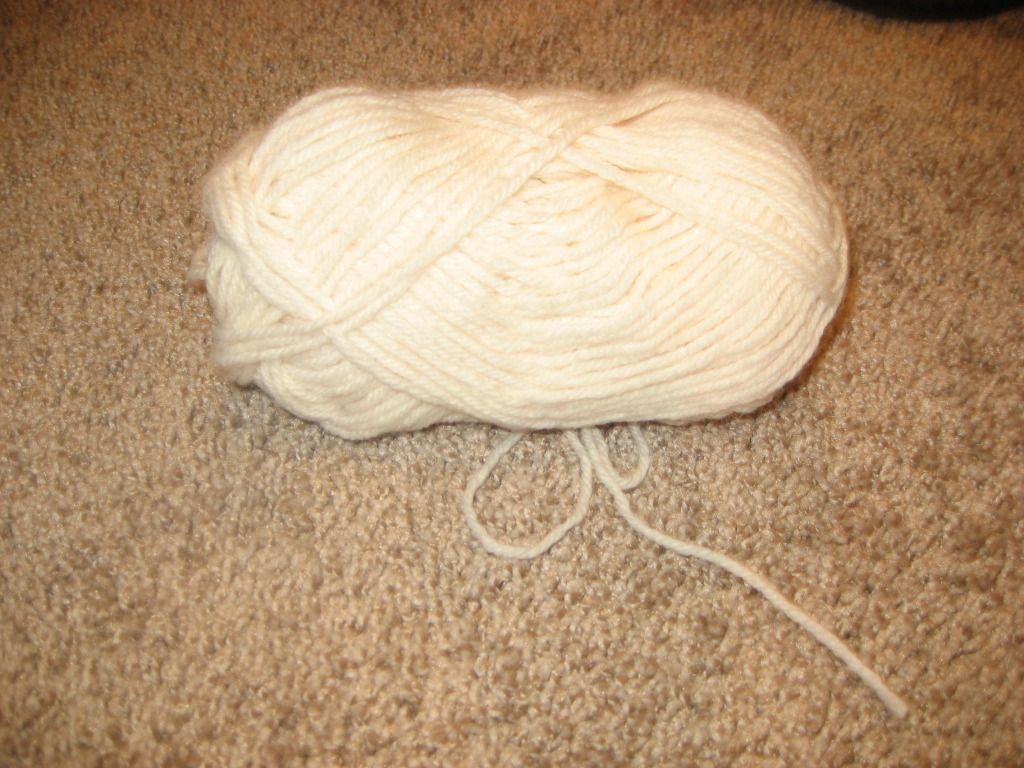 ---
Last edited by shouldbedoinglaundry; 12-10-2012 at

01:32 PM

.