aBeka K5 Homeschool Phonics, Reading, WRiting, Numbers Curriculum
---
Lot of abeka K5 Kindergarten curriculum for sale.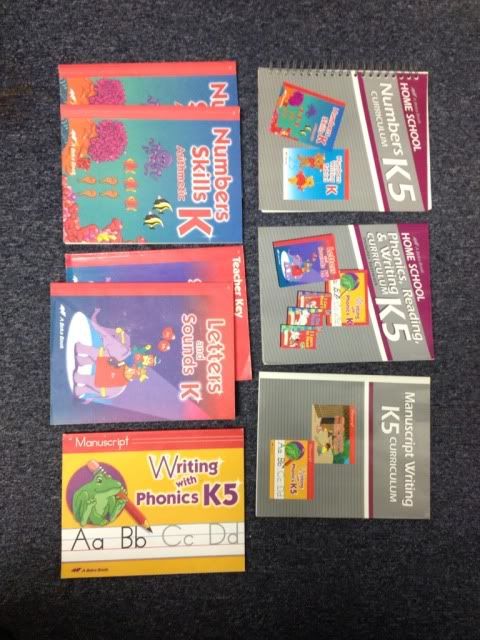 1. Manuscript WRiting k5 curriculum
2. Numbers k5 curriculum
3. Phonics, reading, and writing k5 curriculum
4. 2-Numbers Skills arithmetic student books. One begins on page 37, the other on page 38.
5. Writing with Phonics Manuscript student book. Begins on page 5. (I actually have another of these books somewhere. Can find and include if needed).
6. Letters and Sounds student books. Begins on page 27.
7. Letters and Sounds Teacher Key. (Could photocopy first 26 pages if needed for student).

Condition:
Teacher manuals are great used condition. No markings or highlighting on pages. No dogeared pages.

Consumable books: Great used condition other than the pages that have been used (noted above).

Asking $45ppd for the Lot. Message me if interested.
Advertisement