Registered Users
Formerly: bjoyyoder
IDSO:Wooden doll bottle, Hair accessories, 6Xgirl/3Tboy/18mogirl IHA:WAHM+More!
---
_____________
--------> Trading in stock items for things I'm IDSO (in red) http://hyenacart.com/stores/LittleStitch/

I always ship with DC - so I will expect the same in return!


I have more stuff that isn't listed so if you have something I'm ISO but don't see anything on my IHA please direct me to your ISO!!!


************IHA*************

WAHM

IN STOCK:

I have a couple of striped soakers left
HERE


these VHC Footies (sm/med)


And this construction footie set (sm/med):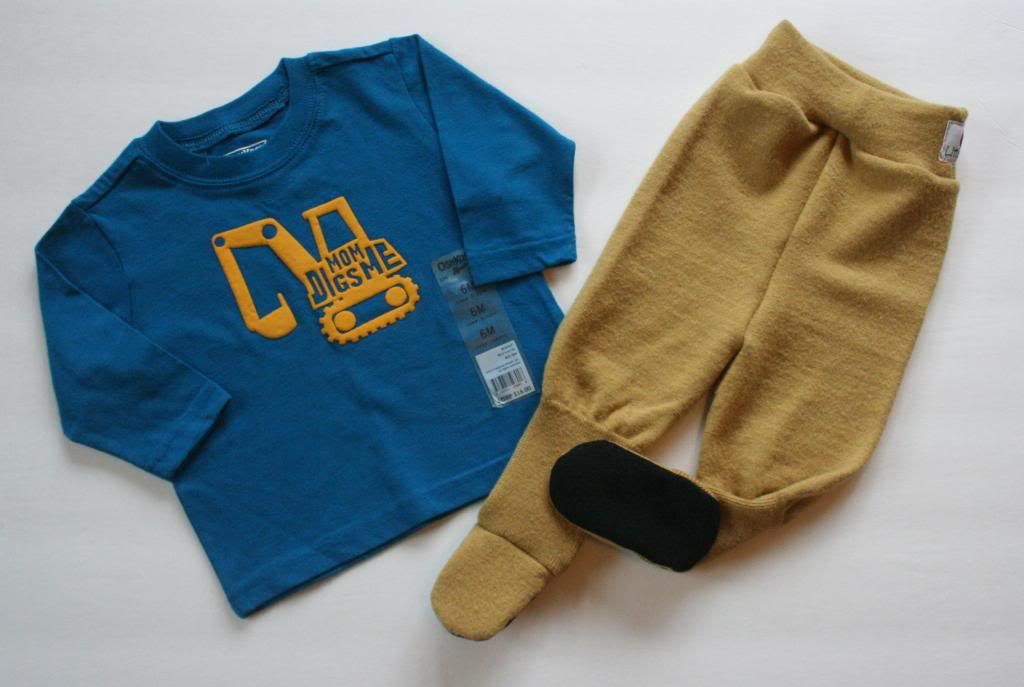 I make OOAK recycled appliqued woolies, Wool accesories (puddle pads, etc.), & wool toys (bunny softies, super hero dolls and mini bunting dolls)
Here are my latest bunny softies (Link to my HC shop in my siggy)




WOOL
NB interlock soaker, med. appliqued soaker & crocheted camo soaker

COVERS & POCKETS
XL Dr Suess Pull-on Nylon Cover NIP
Plus some Sunbaby & Alva pockets not listed...

MAMA ITEMS
http://www.diaperswappers.com/forum/....php?t=1401439
TONS of mama clothes (mostly smalls) including Vintage cowboy/cowgirl boots (size 8.5ish), Vintage Apron from Esty, skinny jeans, tops, skirts, cardigan, black canvas sneaks, wedges, belts, bags/purses, etc!!!


TO BE CONTINUED...

If you have something I'm IDSO PLEASE direct me to your ISO!

ISO

Christmas Gifts
Wooden dollhouse items! Looking for anything in the Hape or possibly Plan collection.

19 mo DD

WOODEN DOLL BOTTLE!

Handmade Doll accessories for Stella doll

Size 5 Rain boots & snow boots!

size 18-24mo jeggings, leggings or yoga pants

size 18 mo cute long sleeve shirts or onesies

size 5 shoes (brown leather velcro stride rites or something like that - need quality and classic)

For DS*(3 yrs old)

*DS has sensory issues so I will have to be picky on clothing*

nice flannel long sleeve button down shirts

sz 8-9 boots (rainboots, leather boots, winter)

DVD or VHS: Iron Giant, Bob the Builder, Thomas, try me (no copies please)

Schleich Farm Animals & other farm accesories/figures

Thomas Trains

For ODD (5.5yrs old - GIRLY GIRL!!)

Handmade Hair Accesories

Pink Ballet slippers/shoes (sz11ish)
size 6X Dance attire

Handmade dress-up clothes


Thick Dark jeggings/skinny jeans with elastic waist 6X
Cute Casual dresses (knee length)


SEWING/CRAFTING ITEMS

Looking for trim for my dropcloth curtains...mustard yellow would be awesome


For DH
NIP mens boxer briefs (sz Med. Must be 100% cotton!)
Try me on anything Organic Gardening or Homesteading
Size 10-10.5 Leather lace-up ankle boots (try me as long as the soles are in EUC-VGUC)
Insulated work pants sz 34x32 (some stains okay as long as they aren't too worn, no holes)


For Me (Mama)

Wooden Dala horse

Vintage Brooches (no plastic please. Especially love watch face, dangling, bows, starburst, flower, antique gold tone or silver - no bright gold please....try me)

Vintage Aprons - smallish, nothing that will get too easily stained.

Pretty scarves...i might be picky but please try me!

sz 8 leather moccasins

Try me on any Forever 21, Modcloth, American Apparel, urban outfitters, vintage or indie clothing (size small...looking for new style high waisted skinny/straight leg jeans/pants, skinny yoga pants, thick high waist leggings, chiffon tops & shirt dresses, (love floral but no big gaudy prints), knee length high waist solid skirts, vintage tees...warning: very picky but please feel free to try me as long as it is current style...purchased new within the last year or two or vintage)[/COLOR]

Coobie Bras (Try me on any color but my favorite is nude)

GCs

TRY ME ON ANY - but especially:

Joanns, Michaels, Amazon,Target,Walmart, Home Depot, Lowes,Menards, Modcloth, Marshalls & FOREVER21

Starbucks

Gift Certificate/Card to salon/spa (for haircut, facial, nails, massage, etc.) that has a location near me (northwest Indiana or Chicago)

Household

Try me on any scandinavian decor!

vintage handmade Quilts (throw size or larger - try me!)

Milk glass lamps (smallish - for nightstands)
__________________
Bethany~ Married to my Best Friend Ryan, WAHM to my beautiful children:
Adeline 3/07, Seth 10/09, and Selah 5/11 We
Jesus!
---
Last edited by Little Stitch; 12-21-2012 at

01:14 PM

.