FS: Nursing Necklace by Mommy Necklaces, like NEW!
---
Gorgeous nursing necklace from Mommy Necklaces. Never used, like new and giftable. Length is 28" and has the dangling donut. Brown and shades of blue, so perfect for fall. I think the line was called "beach bum". Mommy Necklaces are awesome, beads are made in the USA, durable cording, and the breakaway closure is perfect.

Little ones love the beads and the smooth and shiny donut. Best part is, it is a beautiful necklace for mom that can be worn beyond the BF years.
$20ppd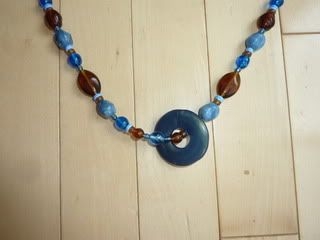 Paypal only please.
Thanks for looking.
__________________
Jen, Mama to Jonah
Ella
and Nate