REDUCED! Added pics!!AIO's,Fitteds,Covers, Bambineo Bamboo, Thirsties Osocozy Bumkins
---
1 NWT Lavender Thirsties Fab Fitted size Medium $12ppd REDUCED $11PPD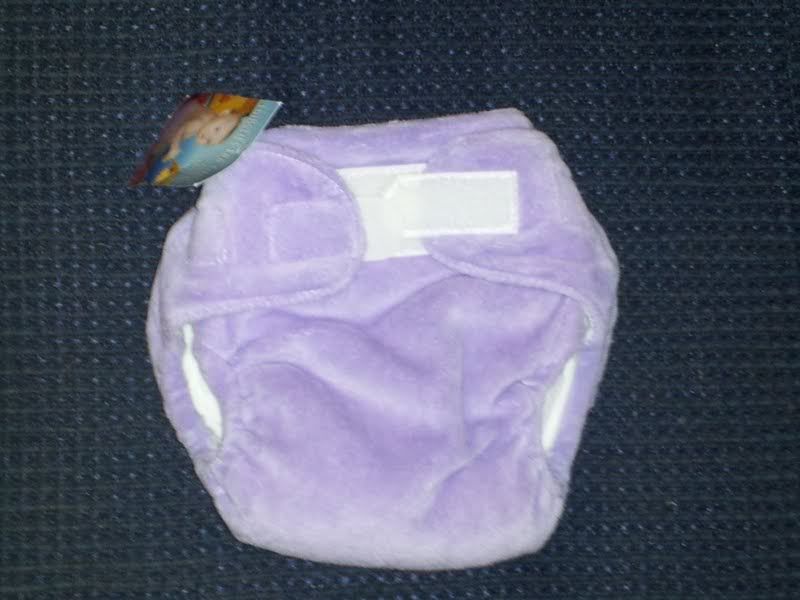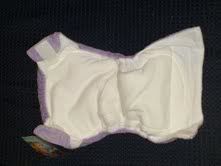 1 New buttery soft and buttey yellow color bamboo Bambineo fitted diaper with insert Size 2 (22-35 lbs) $12ppd REDUCED $11PPD




1 Lavender Thirsties cover in great condition. Only used a few times as it was way too big for my skinny ones. I only used it as a last resort cover. $8ppd l REDUCED $7PPD




1 White Bummis cover Size L. It has a small stain on the back. The elastic and velcro are still super strong. It is kind of dingy looking but is a great cover as far as function. Super soft cover. $5ppd or $3ppd with any other purchase.
http://i1081.photobucket.com/albums/...e162011464.jpg
http://i1081.photobucket.com/albums/...e162011463.jpg


I also have some A Better Baby Company covers for sale. NWT$7ppd

2 Bumkins vented diaper covers...NB and Medium NIP$6ppd EACH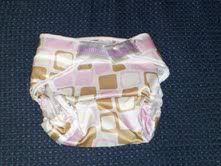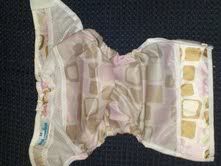 4 Size Large AIO Bumkins 22-32 lbs. If this diaper looks Ginormous it's because my tiny 3 yr old is holding it out a little...lol $11ppd each or $10ppd each if you buy more than 1...OR TAKE ALL 4 FOR $38PPD




[/COLOR]All size small Bumkins in pink circles print. $11ppd each or $10ppd each if you buy more than 1 [ B]OR TAKE ALL 5 FOR $48PPD[/B].
1 small pink Dr. Suess NWT
1 pink, brown, and tan striped small NWOT
1 pink and brown paisley small NWT
1 blue and brown paisley small NWT
1 pink and gray guitar print with the words baby, punk, and rock small NWT(SO CUTE)
Here is a picture of all the smalls. I took an extra one of the striped so you can see the colors better.



SOLD2 Osocozy AIO dipes with pink snaps size smal(7-13 lbs) $9ppd each or $16ppd REDUCED $14PPD FOR BOTH
These are the prefold material inside and very soft PUL on outside. They are very soft. I don't see any stains on either of them. There are snaps on each side of the velcro to help the laundry tabs stay in place in the wash.



SOLD1 NWT Pink Thirsties AIO size small (12-18 lbs) I love this diaper. It is soooo soft. Asking $13ppd REDUCED $12PPD or willing to trade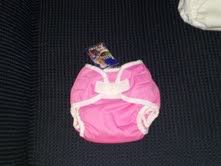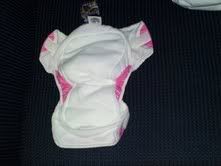 I'm adding more...MMAO
__________________
Married to my hero
, Bf'ing, Cd'ing, Baby wearing, Co-sleeping, SAHMmy
to Hunter 5/99, Walker 6/02, Dawson 4/04, Clayton 8/07, Addyson 1/09
, Slater 1/13
expecting another baby boy in September 2014 and missing our 2 angels in Heaven 3/06 & 11/11
---
Last edited by my5babydolls; 10-25-2012 at

08:22 PM

.