My new mama cloth stash, OBV, Swirl dye, & Minky
---
I've been needing to get more mama cloth for oh, a year and a half now. I just keep putting it off. Well, I finally got fed up with having to wash every evening so I had enough to take to work with me the next day. So I spent some time this weekend getting these sewn up. I did the swirl dyeing on the OBV myself a few months ago. I made a total of 16 pads, 8 regular and 8 liners.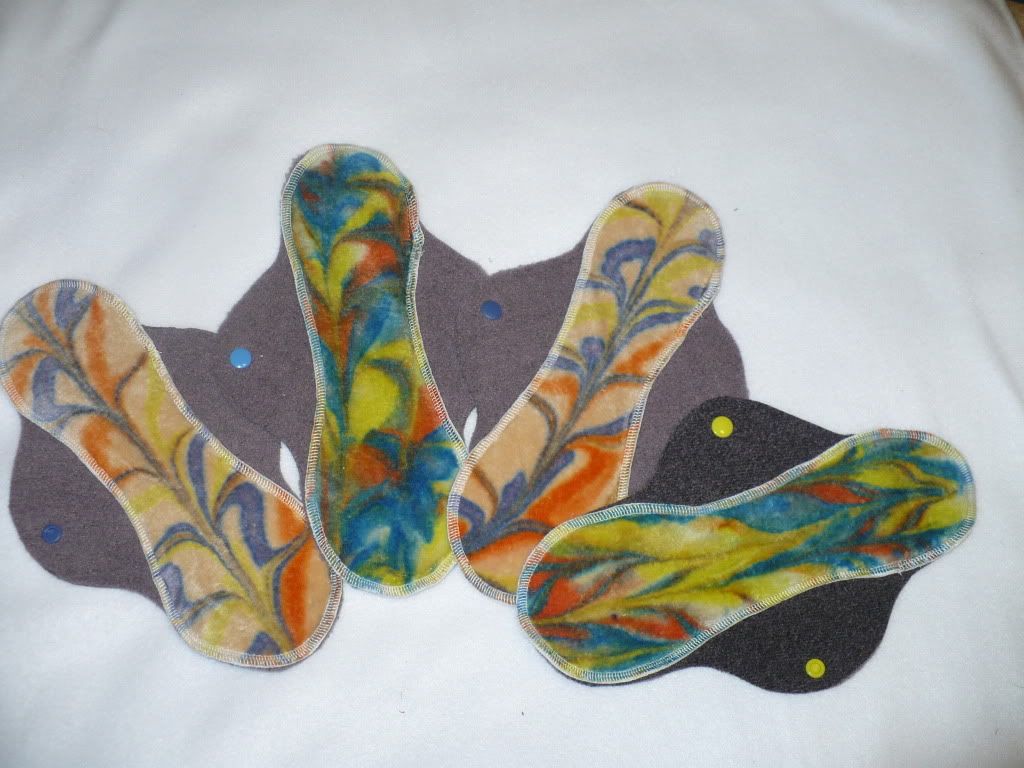 The green dot one in here is Minky and the white liner is as well. I really prefer natural fibers but I've been curious why everyone loves minky so I'm trying out one of each size. The rest are OBV I dyed.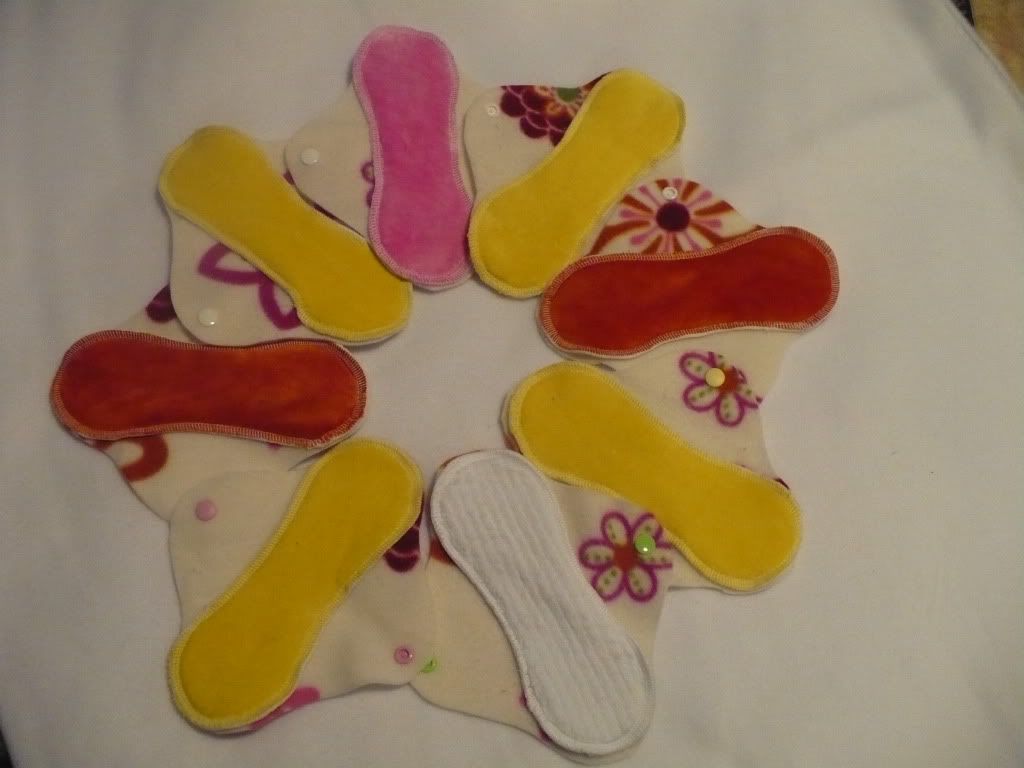 I haven't sewn anything in a while and it was fun to finally have something done and something to share.
__________________
hand spinning, soap making, sheep raising
wife to my hardworking
and FT WOHM to my 'lil
& 6 angels in heaven & our rainbow baby that joined us safely this summer!
ISO: Formula Checks- if you have some you won't use we would love to have them!
NB Diapers for sale:
http://www.diaperswappers.com/forum/....php?t=1594851
---
Last edited by slimy72; 09-10-2012 at

12:00 PM

.