Birth-Potty Training Fitteds! NB, S, M, L - EUC
---
This is a complete set of Fitted Cloth Diapers. This set is in excellent condition and includes everything you'll need from the day you bring your baby home from the hospital until he or she is potty trained! These diapers are used, but they are in perfect condition. They have all been washed and so they are all clean and ready for use. The set includes:

2 Newborn size Fitted Diapers - Dappi brand
24 Small size Fitted Diapers - WAHM
17 Medium size Fitted Diapers - WAHM
22 Large size Fitted Diapers - WAHM

All Diapers are 100% Cotton except the 2 Dappi NBs. The Dappi ones are 100% cotton outer with fill in the absorbant panel between the cotton layers.

A Newborn baby can use the Small size, but it is nice to have a couple of actual NB size diapers on hand for the first couple of weeks when baby is still super tiny. The Newborn Diapers are all white.

Small has yellow stitching at edges, Medium has purple stitching at edges, and Large has blue stitching at edges. These diapers are shaped like a disposable, they do not have to be folded with any complicated folds. You can simply lay them in a diaper cover and fasten, or you can Snappi or pin the diaper and then put a Diaper Cover over it. They do not have built-in closures.

The Medium and Large size diapers have elastic gathers at the legs to hold in the bigger messes that older babies make. The Smalls did have elastic leg gathers, but the elastic is very relaxed on the Smalls.

No holes or stains.

Beautiful, soft, absorbant, and easy-to-use. These would also work great in a hybrid cover, like Flip or Grovia!

NB, Small, and Large are bright white, Mediums are natural/unbleached

$175ppd for complete set! 65 diapers!!

I may consider splitting the lot for $2.75 per diaper, but I would prefer lots of at least 5-10 diapers go together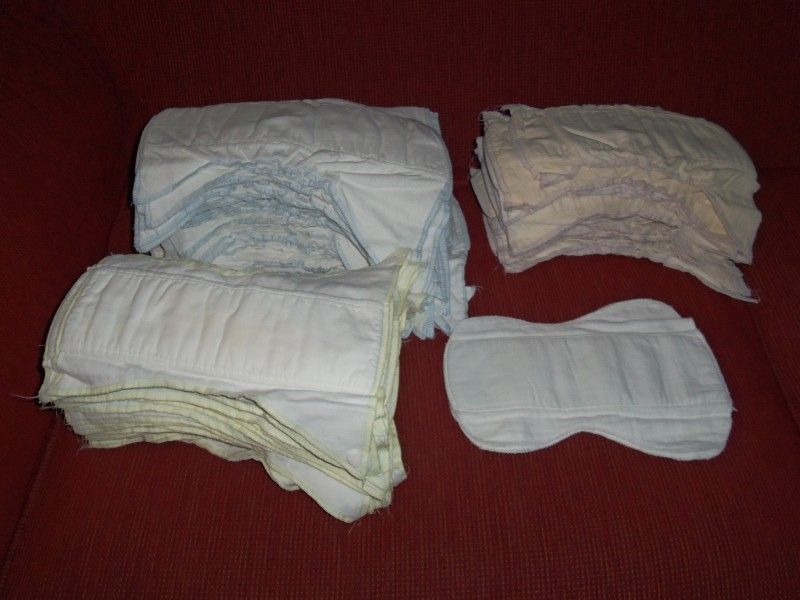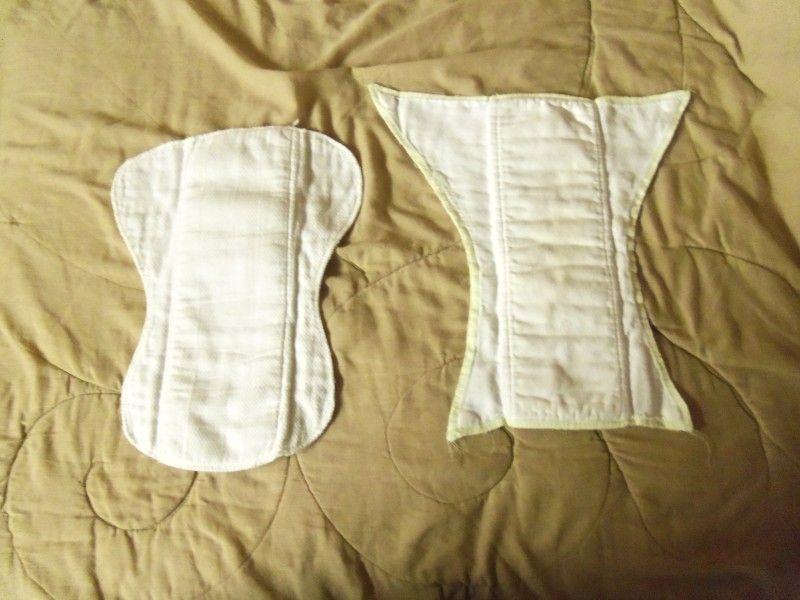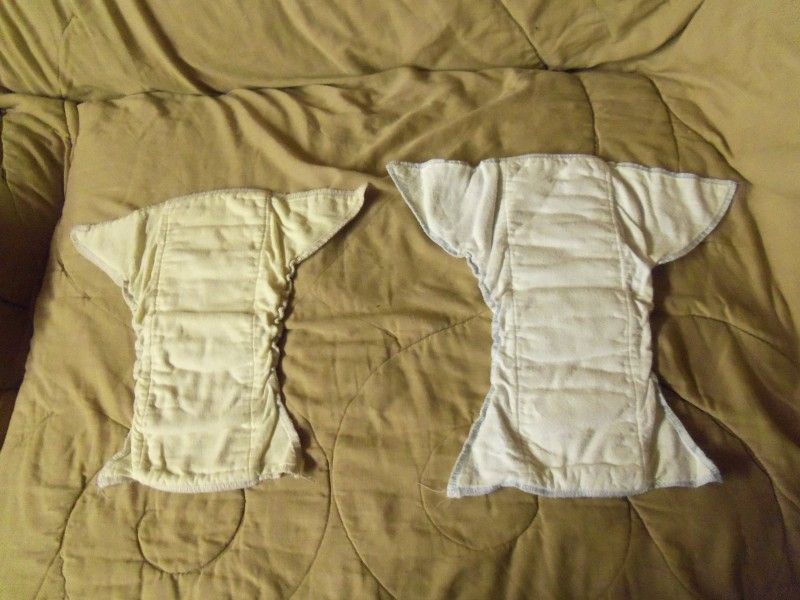 I will also throw in 1 MotherMaid Med/Lg Fitted diaper with snaps. Cotton outer and Terry inner. Teddy Bears and Hearts print. EUC except elastic is very relaxed.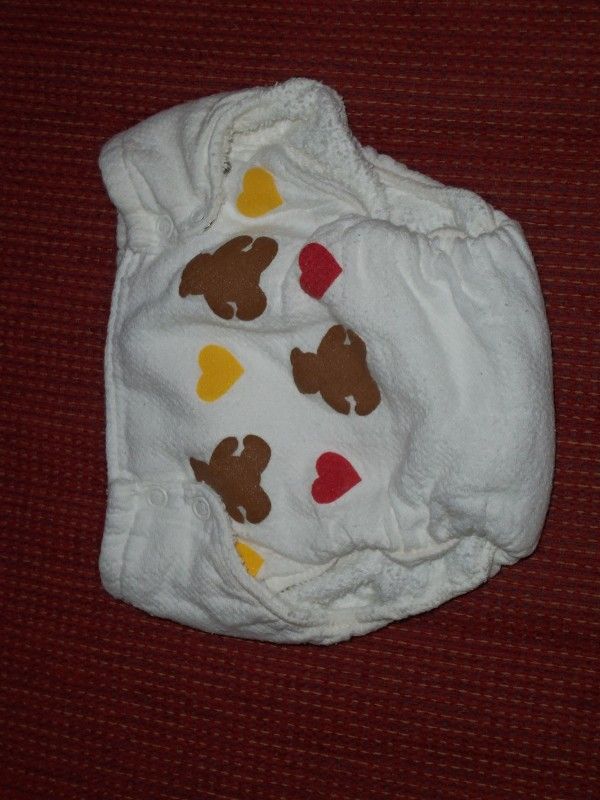 PM me if interested!
__________________
Co-sleeping, CDing, Babywearing, BFing, Non-circing, Vaxing, Stay at Home Mommy to one sweet little boy
, and Wife to one wonderful husband
I have a
New OiOi Diaper Bag
, for sale...PM me! And I always have wraps to trade/sell!
My IHA/ISO
---
Last edited by starbeam; 10-09-2012 at

09:10 PM

.