Re: Best chickens for egg laying?
---
Quote:
Originally Posted by
sarahannecloud9
I can't find a pic of a red star sex-link online. I have a blk one. She looks very diff from a bsl. Do the rsl and star rsl look as diff? Do you have a pic? I just can't find any online info on them.
I know my star bsl lays every day never failing, ever since she started to lay. Sorry for the q's. And i'm sorry for hijacking.
This is the best pic I have right now, the two Reds are on the far left, the Black is right behind them, she has some gold on her neck. (if you click the pic it is a little bigger)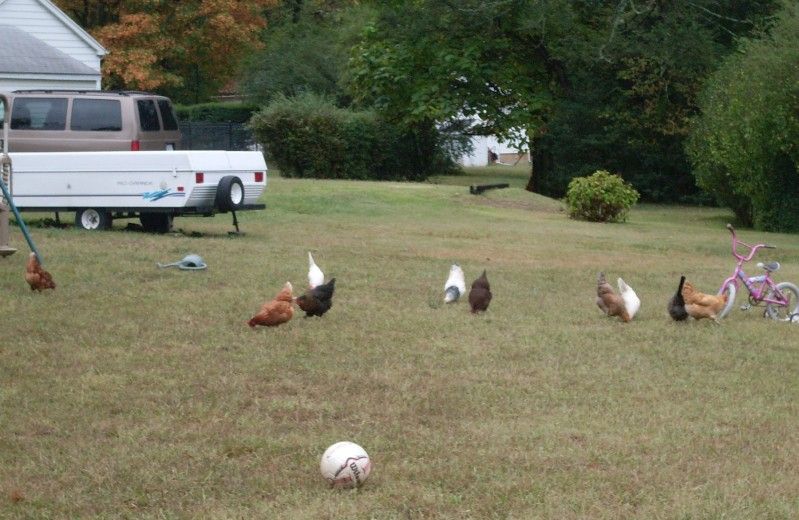 __________________
Jesus follower, pacifist, homeschooled, homeschooling mama of 5
For there to be peace at home there must be peace in the heart. ~Lao Tzu