My Messy Disorganized Stash
---
I took of picture of my stash. It is messy and disorganized. I have too many diapers. I don't even use 10% of them. We use maybe 6 a day.
I just bought a new diaper I think I need an intervention.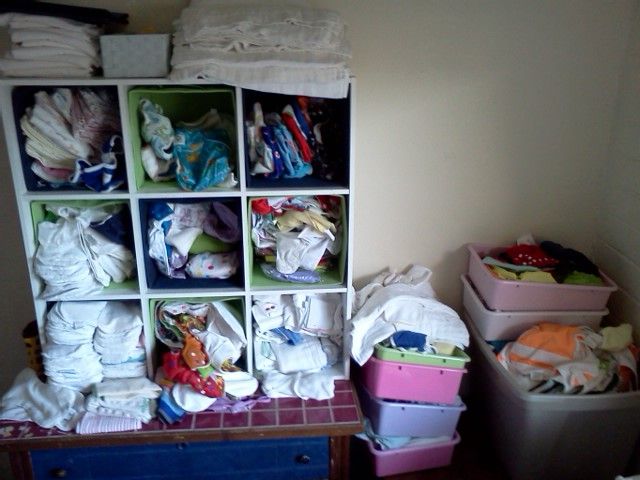 By the way this is not all of my diapers. Maybe 2/3rds of them.
__________________
Wife to Andrew, Mother to Zoe(7), Luke(5), and Henry(3)
Baby lost at 17 weeks June 28th 2013
Baby lost at 15 weeks March 2014