NB-9m clothes, babylegs and more :D
---
NB circo brand fleece hoodie.. shows minimal wash wear and pillyness super soft and cute
4ppd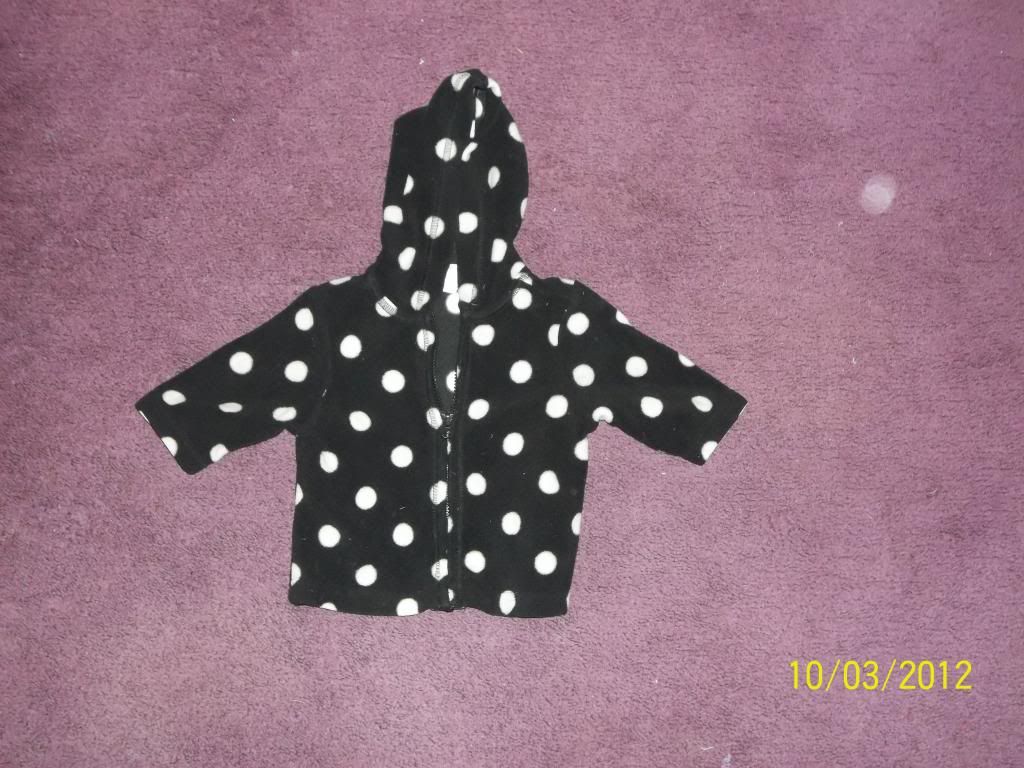 3 carters onesies. The green with dots has a small spot on it i didnt treat.. see picture.. the cupcake one was washed and worn once.. the one with the bow was washed and worn 2 times.. the green one shows most wash wear! $4ppd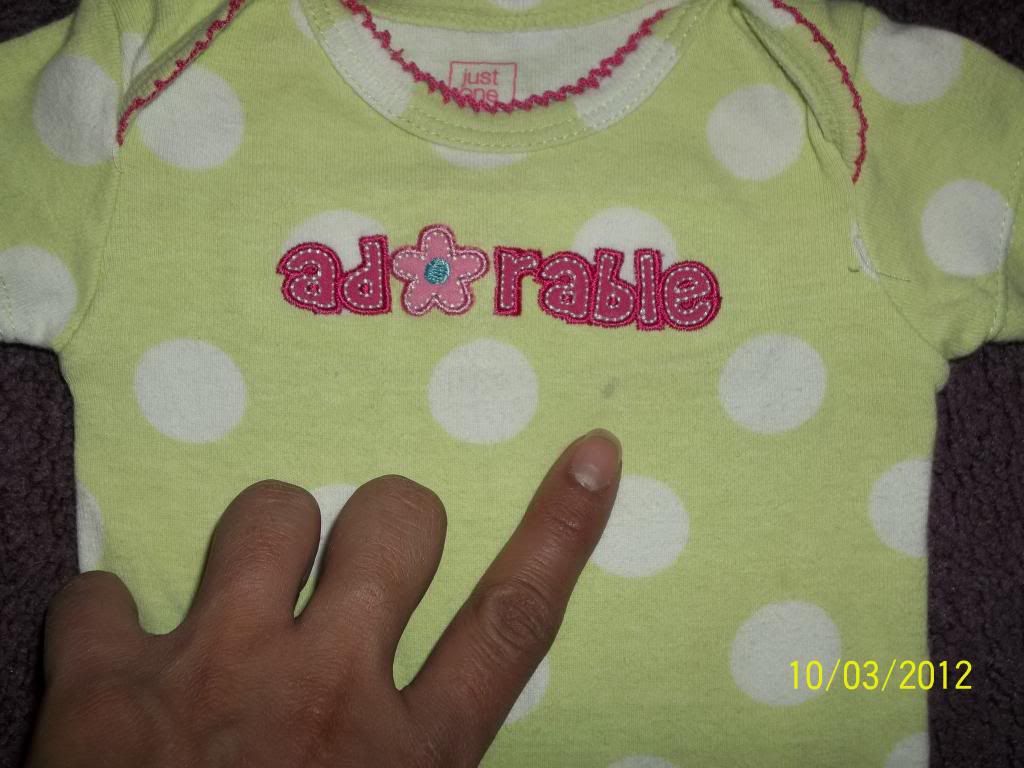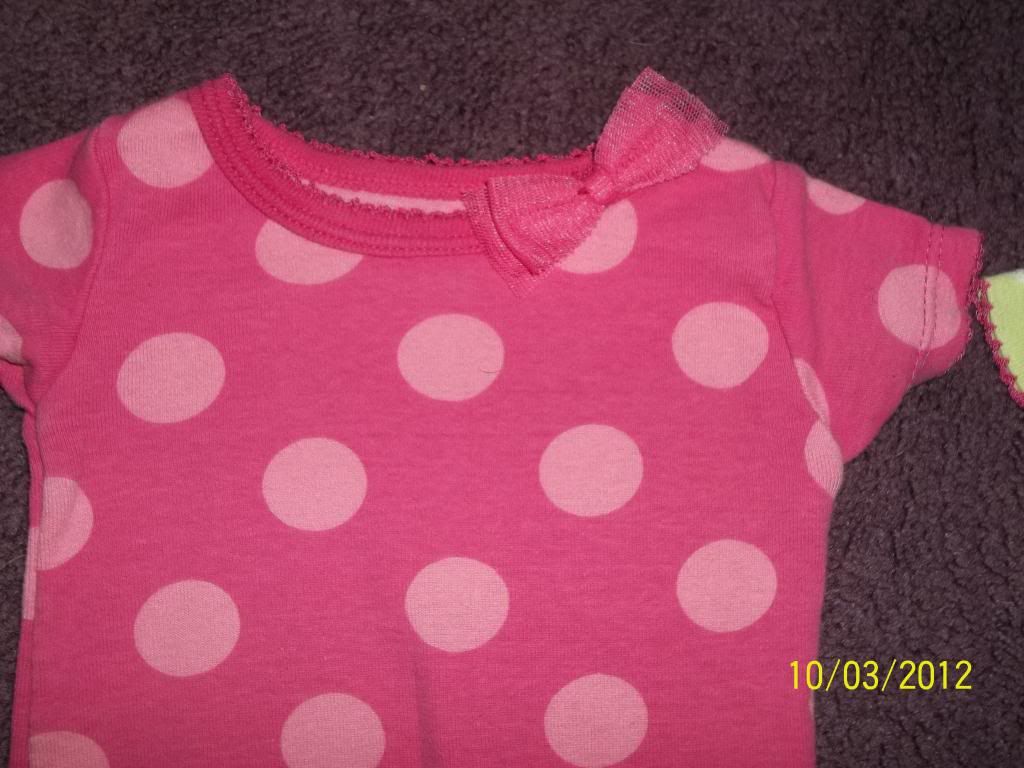 size 3-6m baby phat 3 piece outfit shows was wear. still so very cute! 4ppd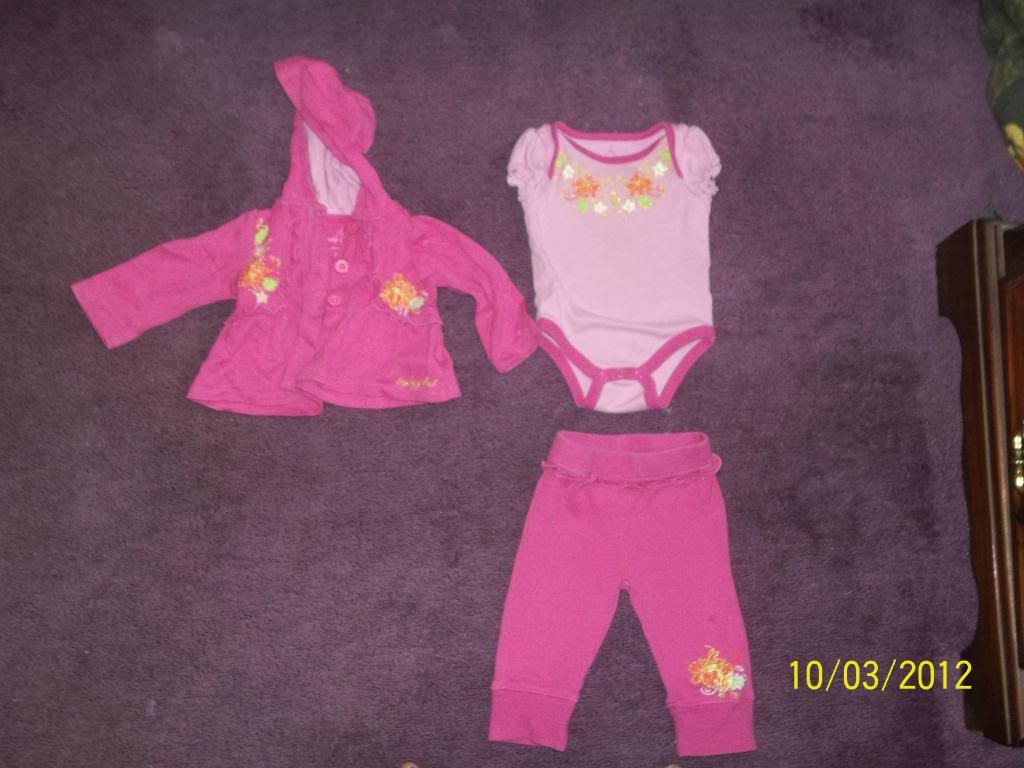 Faded Glory 6-9m rainbow dots dress.. Shows little to no wash wear this dress is in perfect condition
$4.50ppd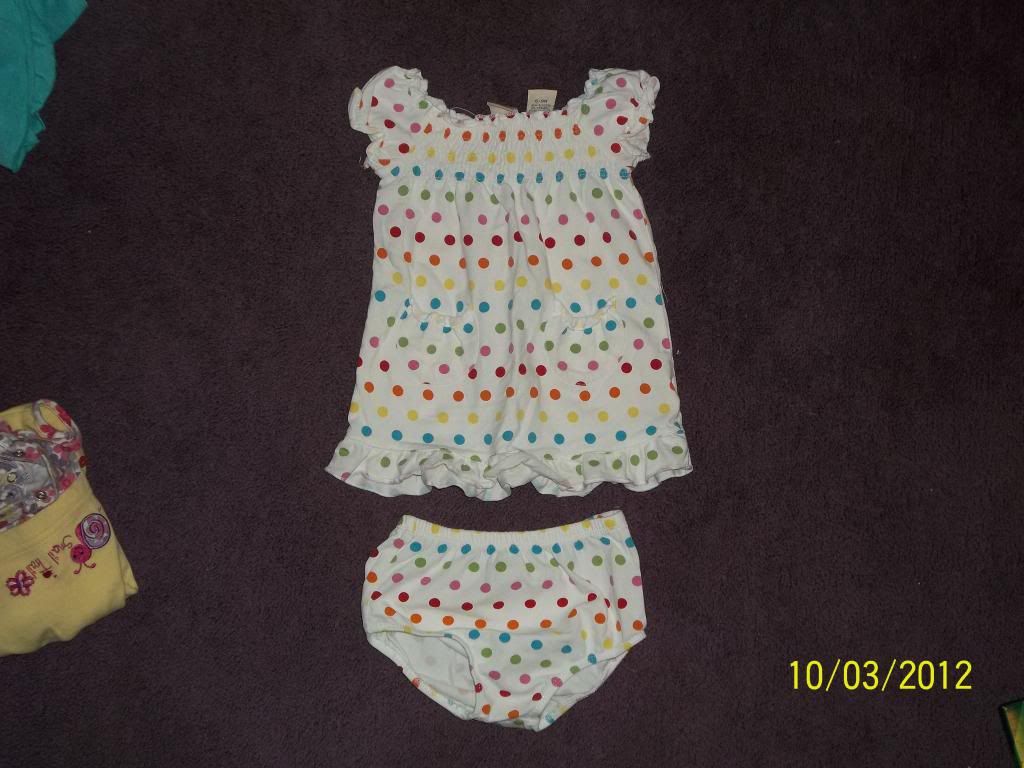 Carters 9m Both for 9ppd blue one shows wash wear green one was washed once worn once



2 Carters sz 9m onsies and skirt outfits . Blue one shows wash wear the green one was washed not worn! 7ppd for both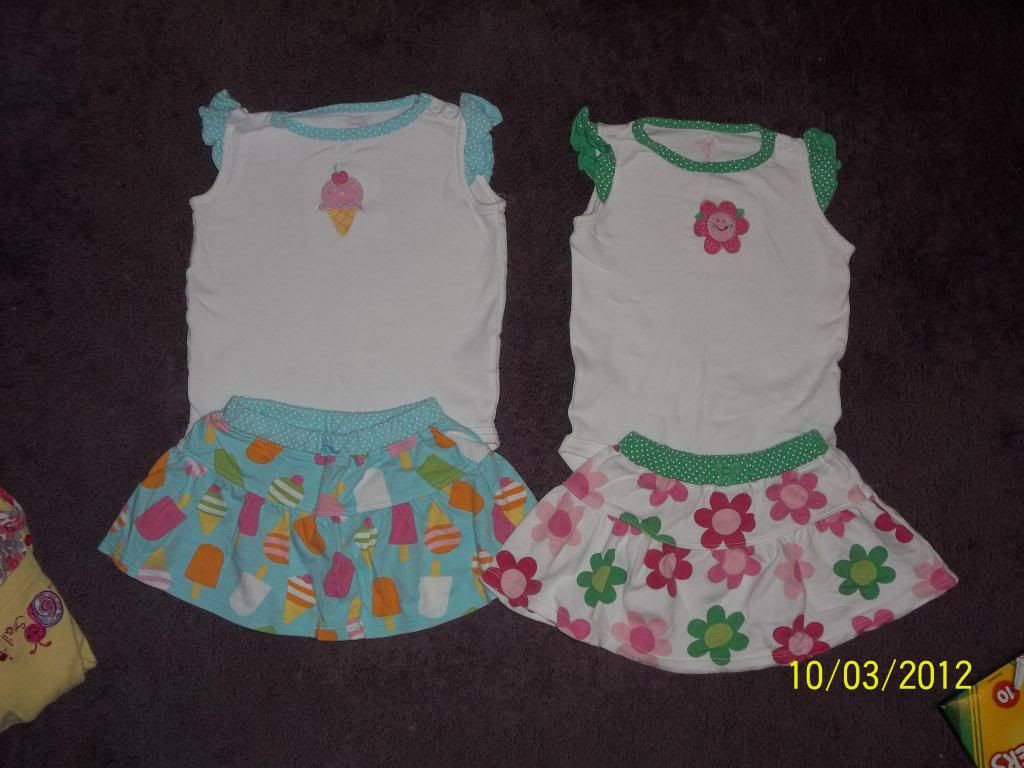 2 onesie romper style outfits by carters.. both show very little wash wear and in such great condition. $6.25ppd for both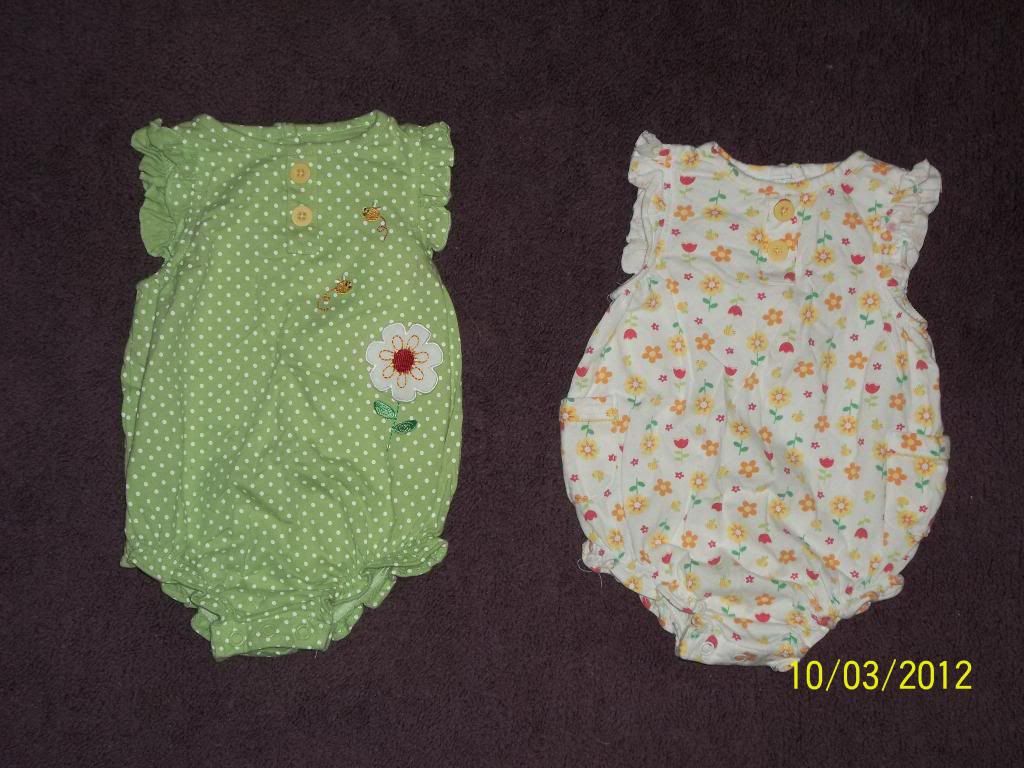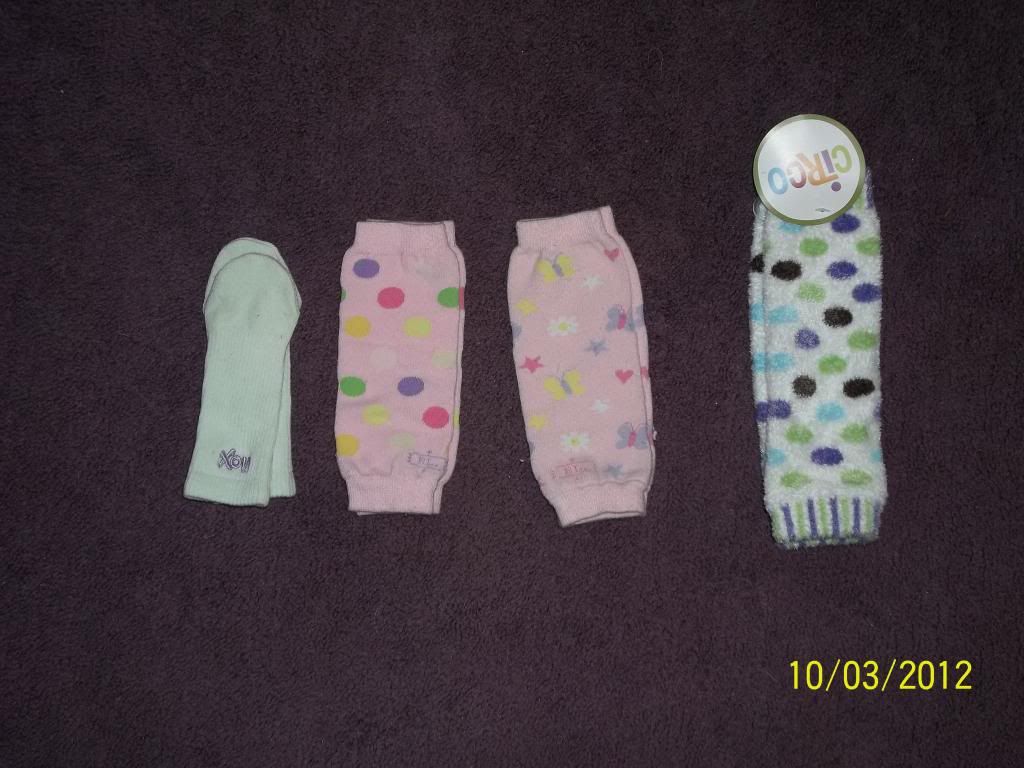 Butterfly babylegs gone.. Dots 4ppd NWT circo 5.50ppd and mox are free with the purchase of one or both of the babylegs/leg warmers






SOLD BELLOW THIS LINE!
__________________________________________________ _______

Tie Dye tees are gerber 0-3m --- worn 1x each
Green dyed tee is "standard textile" size 3m shows some wash wear
SOLD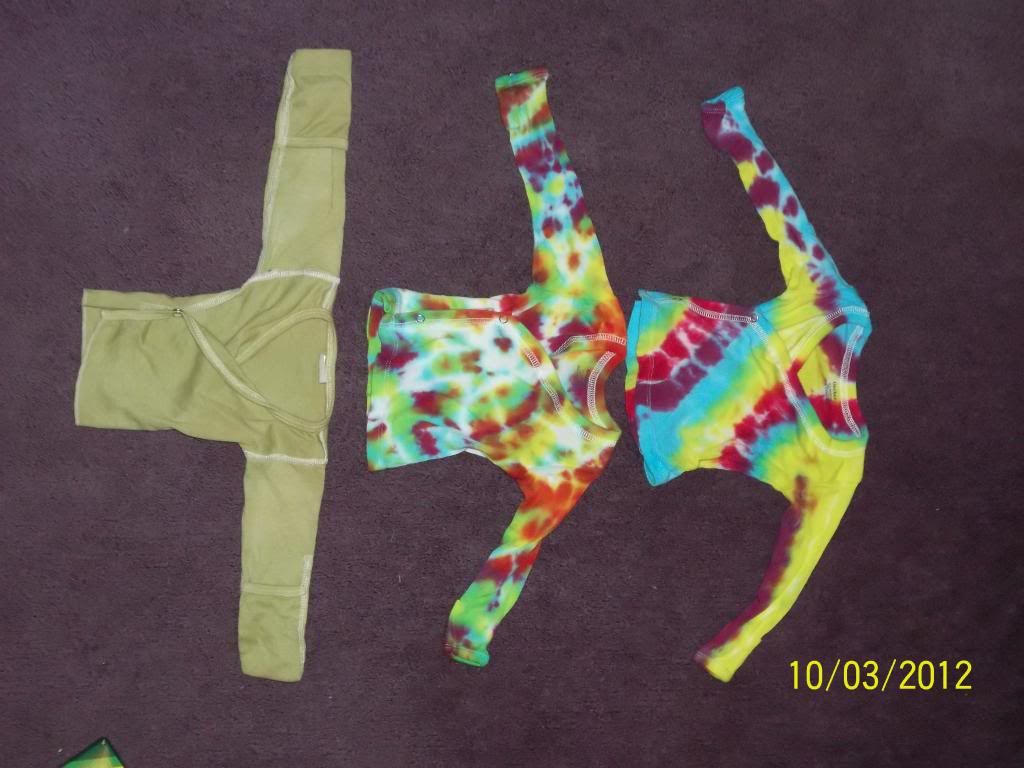 2 pair of robeez i believe they are 6-9m in play condition. The skulls show the most wear and tear the skull seams to either be cracking or thats how they are ment to be? the bottoms are dirty but no holes. The monster ones are worn but no holes.
7ppd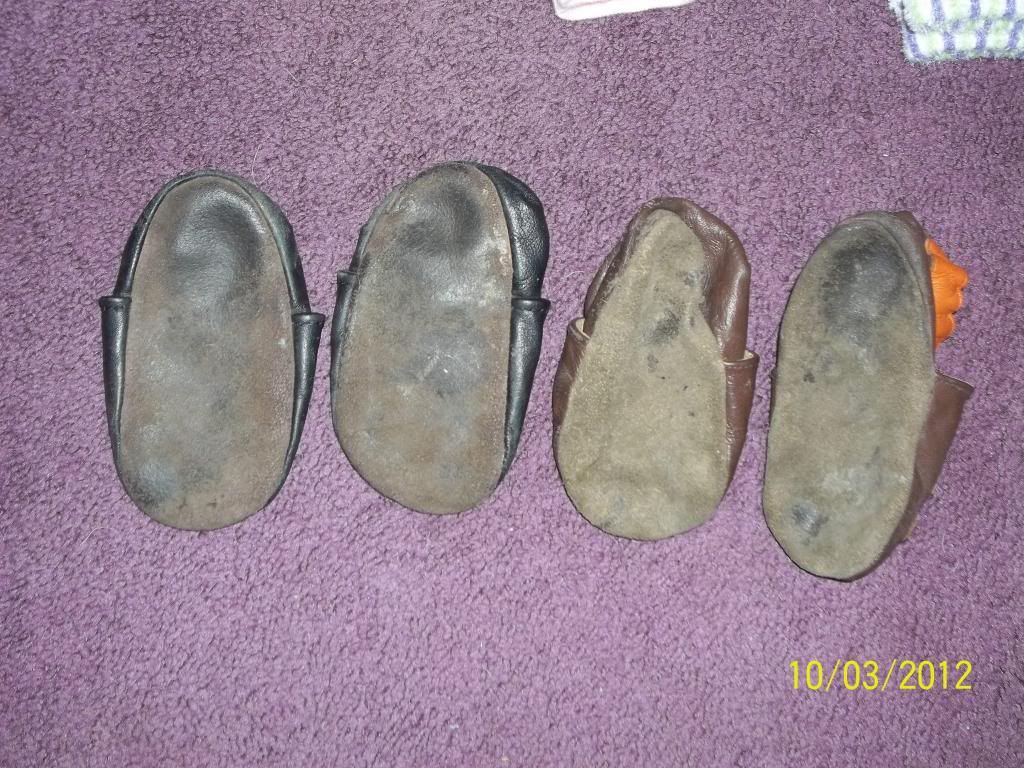 Carters 6m NWT dress and pants. SOLD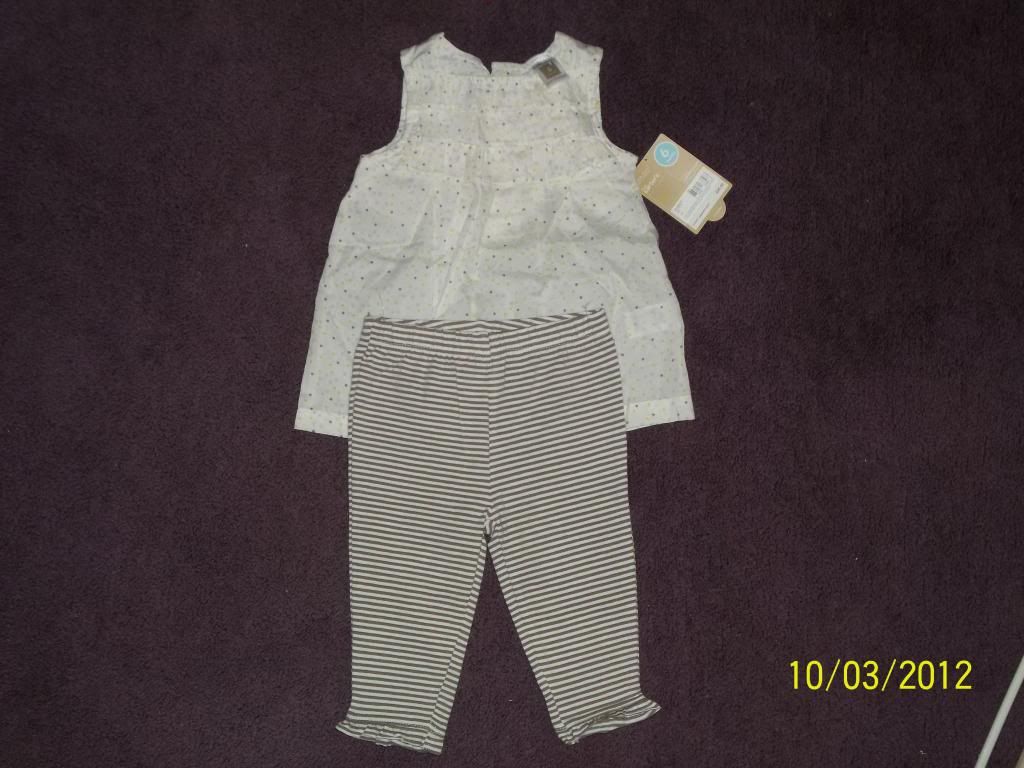 CLOSE UP TO SHOW CUTE PRINT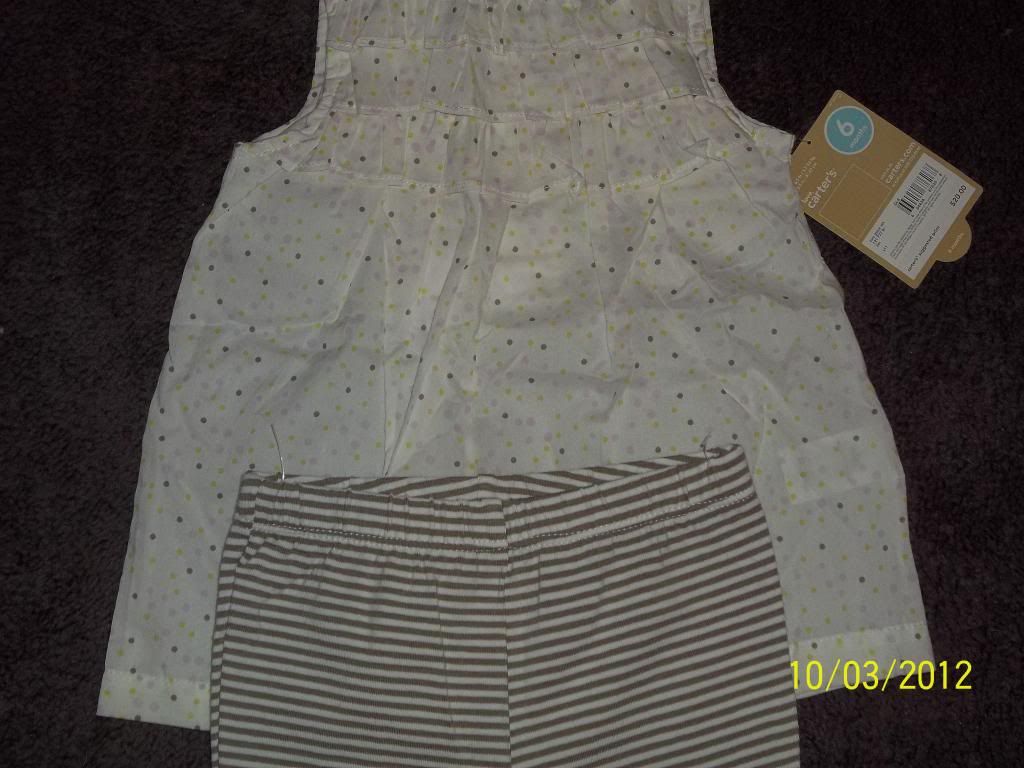 Hana anderson 0-6m shows wash wear SOLD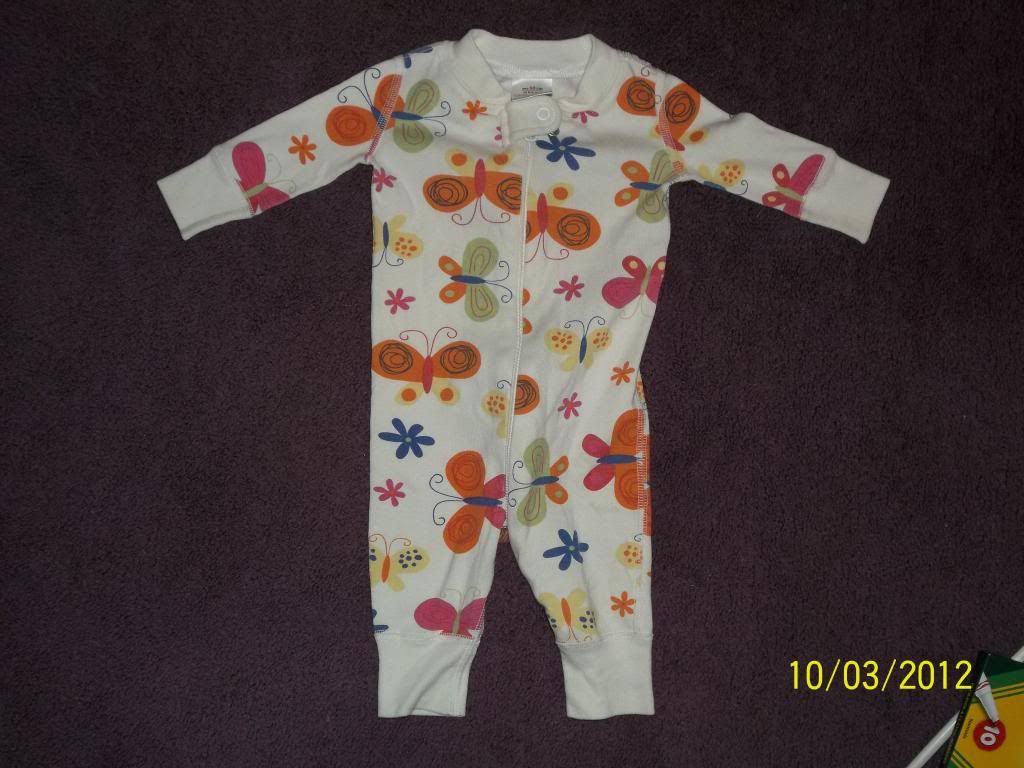 Jessica
__________________
Mama to 3 boys (8,6 and 2) and WELCOME Aira Denise born 3/19/12!
Boost your sales with twitter followers
Get Free Twitter Followers
---
Last edited by Lilmeow; 11-26-2012 at

05:54 PM

. Reason: adding more!