Pocket Change Diapers with inserts.
---
5 pocket change diapers size small. Inserts included. $25PPD for the lot or separately for $6PPD each. I washed and sunned these yesterday and they look great.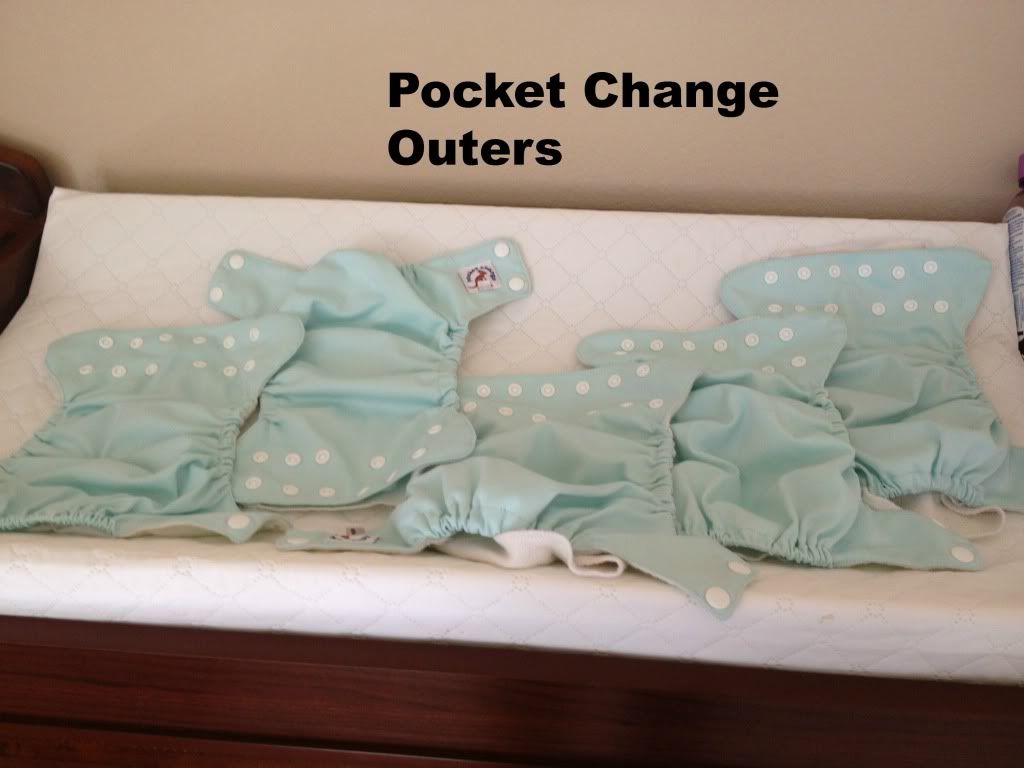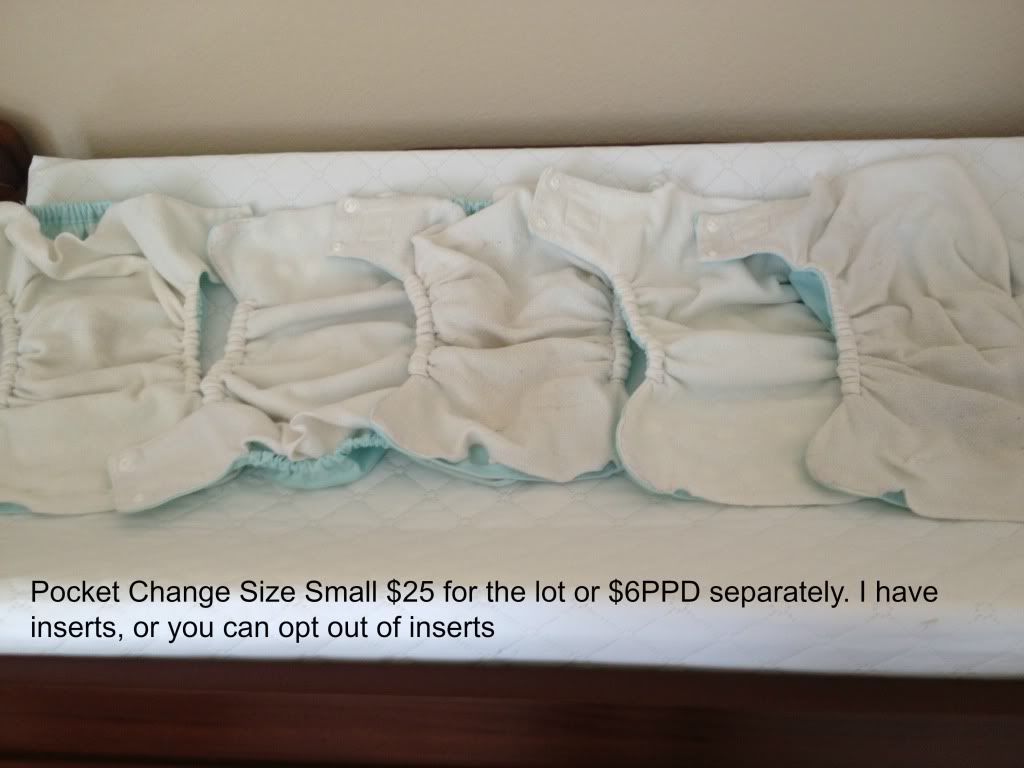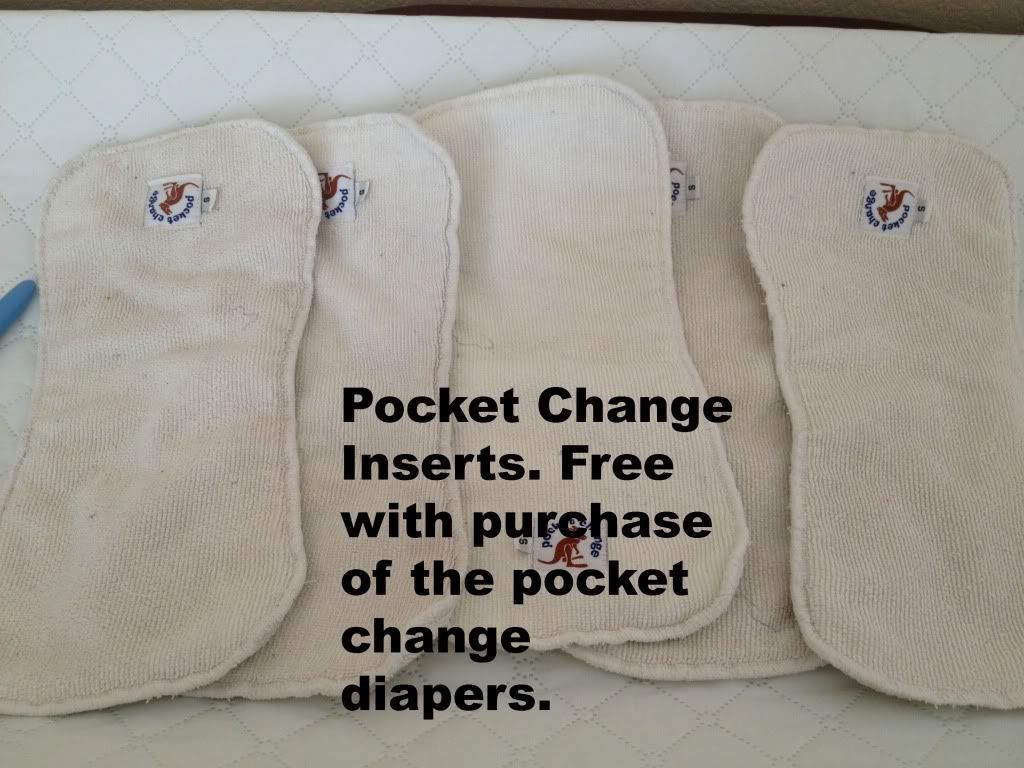 Am open to trades for girly Sunbaby diapers and/or winter clothes for twin girls in 9 months to 12 months sizes.