delete- CONSIGN> SHOP!!! 6-12 Months [ONLY $10 for all!]
---
TAKE ALL- ONLY $10!!
6 full outfits, pairs of shoes & 2 swim outfits!

Spring/Summer Boy's Outfits! $5 an outfit. EEEUC! Less if you get more!


Top to bottom-
Little By Little- 6-9 mo. Collared shirt and overall outfit.
Carters Collard Shirt 9 mo. Toughskins shorts 12 mo.
Baby Gap 6-12 mo lined overalls.



Top to bottom-
Carters romper 12 mo.
Okie Dokie Match-ups. Short sleeve and short set. 12 mo.
Carters short sleeve and overall outfit. 12 mo.- SOLD!!
+Another green & black short sleeve/short set. Much like the other Okie Dokie match ups. Shirt lists "Things mommy loves about me".

And a boy's 6-9 bathing suit diaper with matching swim shirt medium (18-22 lb) boy trunks & iPlay swim diaper- same size. $4 each



set $6



Carter's Infant's Size 1 flip flops. Blue and orange. SOOOOO Cute! $5/shipped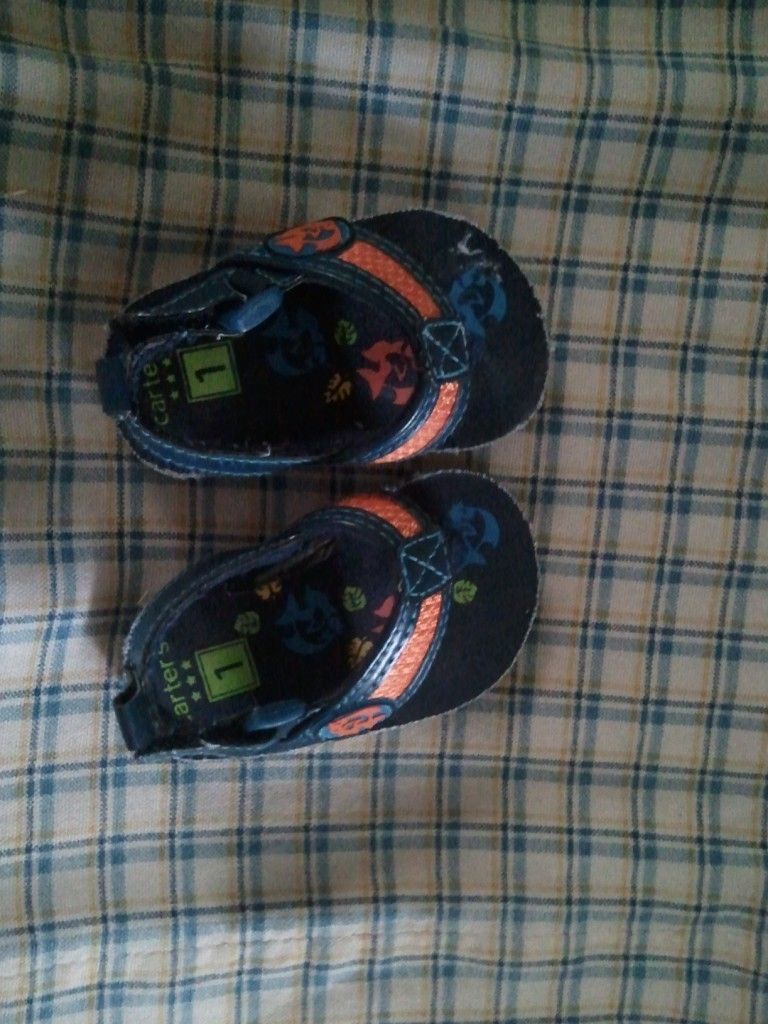 __________________
A [7]M [5]C [3]♥
& Homesteading Mom To Many!
---
Last edited by SamanthaLove88; 02-08-2013 at

11:07 AM

. Reason: MORE FOR LESS :) & even MORE, lower price, last call